Fabrisii in bloom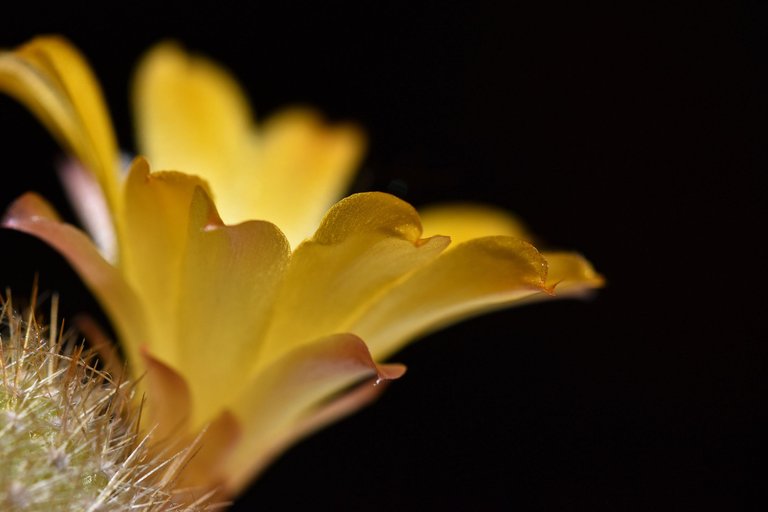 This is already the second flower this year and it seems they decided to take turns this time instead of blooming all in one go. I would love to see them all open in the same time. Maybe next time :p
Rebutia Fabrisii var. Aureiflora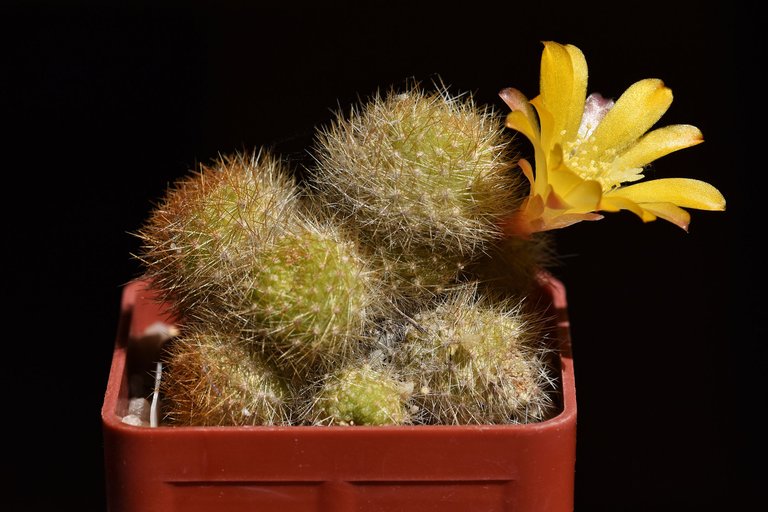 It is a small cactus native to Argentina where it grows in very high elevations up to 3000 meters. You can imagine the conditions it handles in the high mountains. Hot sun during the day and colder nights.
It produces multiple offshoots and will grow sideways rather than up and I really like this type of cacti. With time (if someone doesn't kill them) they produce those pillows filled with little flowers. You can google the name to see what I mean. Pretty amazing looking!
This one is quite prone to spider mites. I think they like this fresh, green flesh.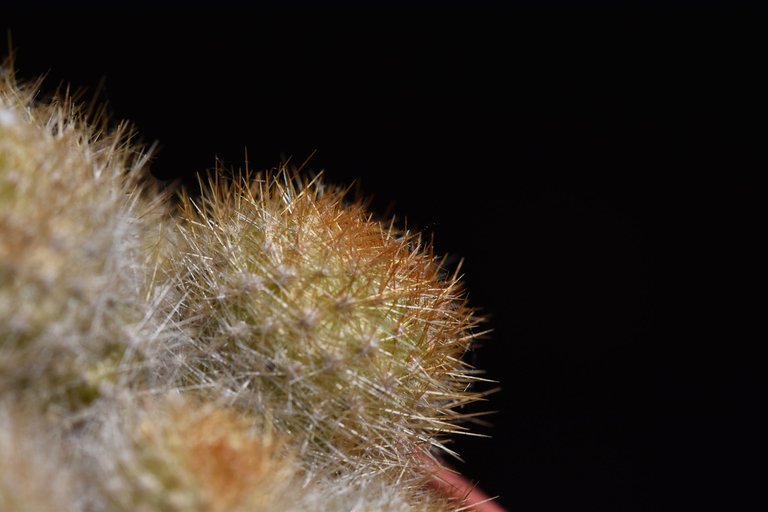 With larger amount of sun it is getting right the tiny spines got this red colour. Normally they are very pale. Besides it has been growing in the same pot for 3 years now and it doesn't get much bigger and it is starting to touch the pot sides already.
I will wait for the flowers to fade and will move it to a bigger pot.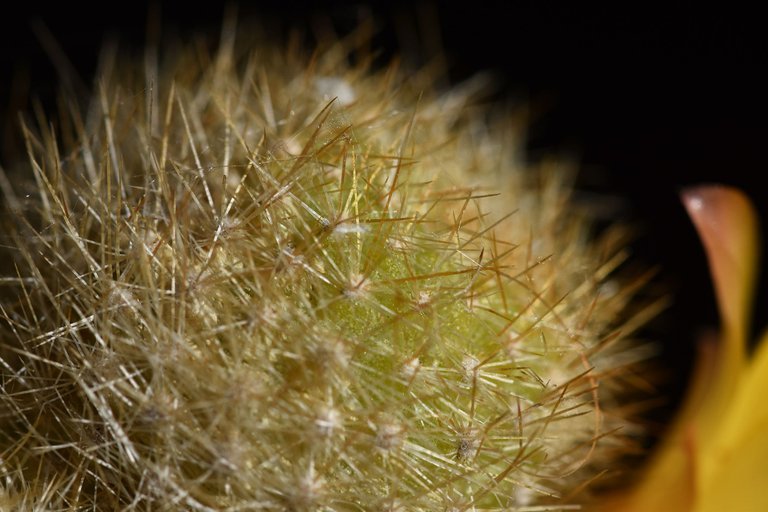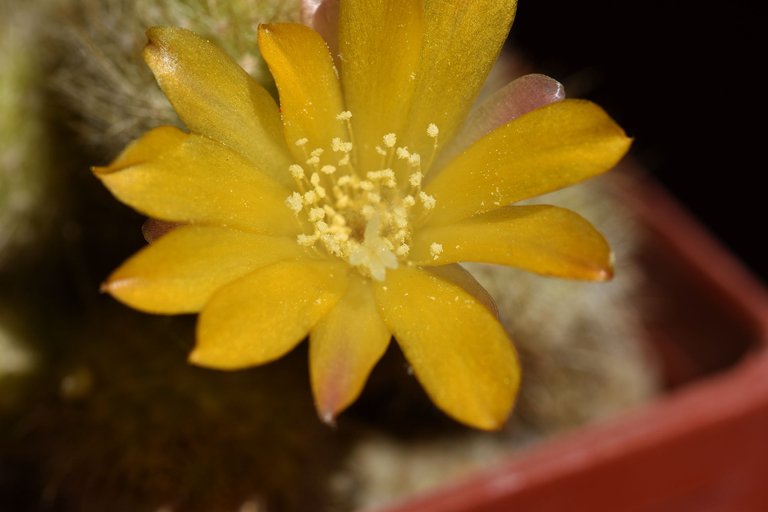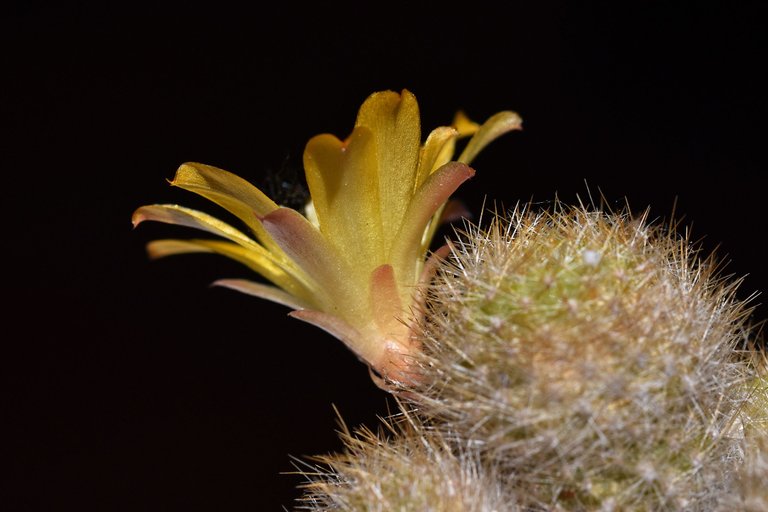 I still counted 4 more buds in the making. All still very small so I will have to wait a bot for a few more flowers.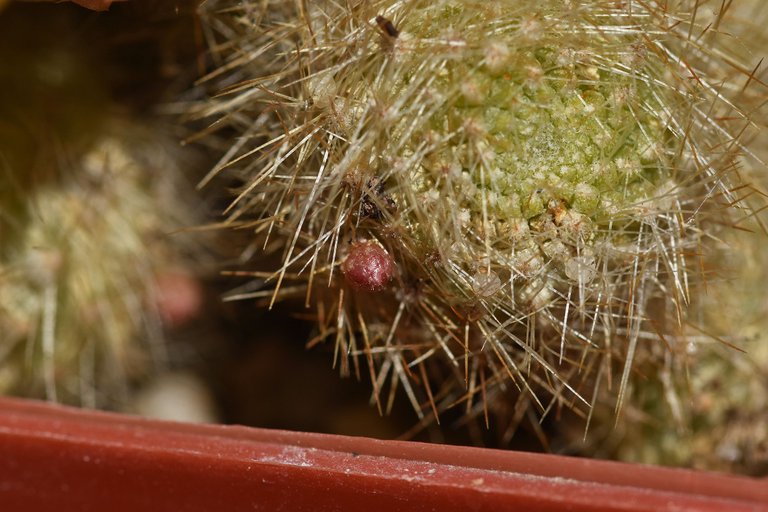 Please notice the lack of furry helper here.
It was hot and she had no interest in doing any type of work that day. Period!
And lastly a quick recap of the previous years:


2019
Almost a freshly received cutting and it already bloomed. It was potted in a community pot together with other cuttings just for the time of rooting.
2020
See how nice and light green it is? It also started to grow all the little offshoots around.
2021
Got more sturdy and compact. Now that I look at it - it looks pretty much the same as this year.
2022
This is what it is now and what you see in a post. I don't like the colour of it. Hopefully repotting will boost it and it will grow nice and green again.
»«
Shot with Nikon D5500 + Sigma 105mm lens
All photos, graphics and text are my own.

---
---