Blooming cactus - recovering Lobivia Wrightiana




I am quite surprised I didn't kill it yet. It was showing all signs of bad care and I just had no clue what should I change.
As with many cacti (and you will see it in other examples in future posts) I didnt water it enough as I thought if I do, it will rot. This one has a tap root (like a carrot) that stores water and is more prone to rotting when the soil stays wet too long. It is doing good now :)
Lobivia Wrightiana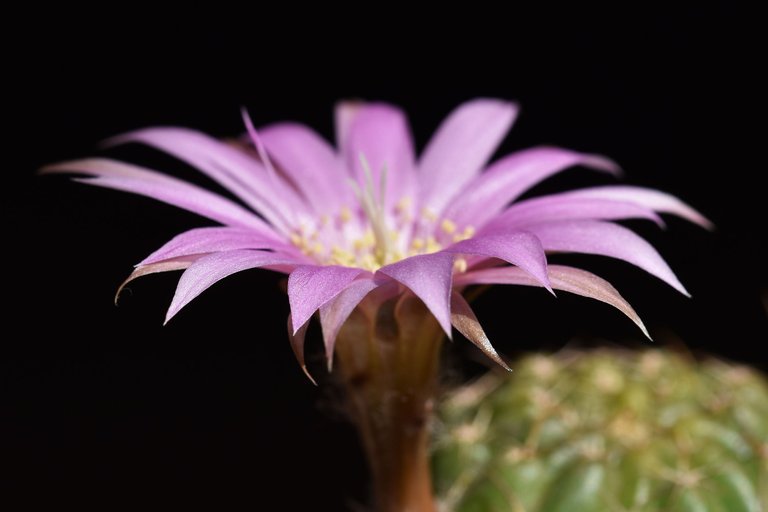 It is native to Bolivia and as many (of not every) cactus it needs cooler and dry winter rest to bloom in spring.


Hooman wait.. must check the pot!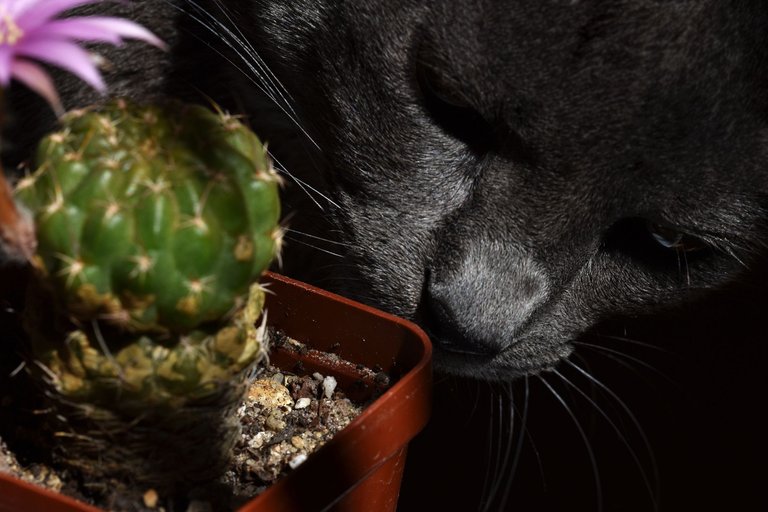 Can I continue?
Not yet. The green thing must check too.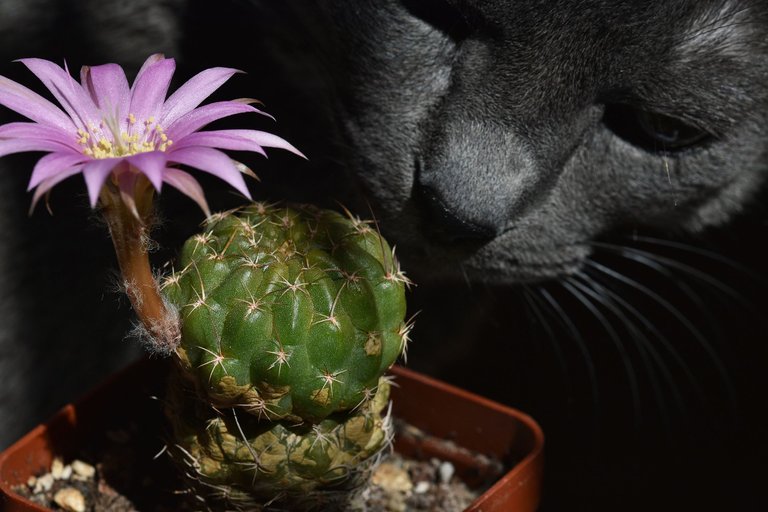 You can continue now Hooman, but I will be watching ya!




It is still just one flower this year, but the plant is looking better and hopefully next year there will be more. The colour the just amazing!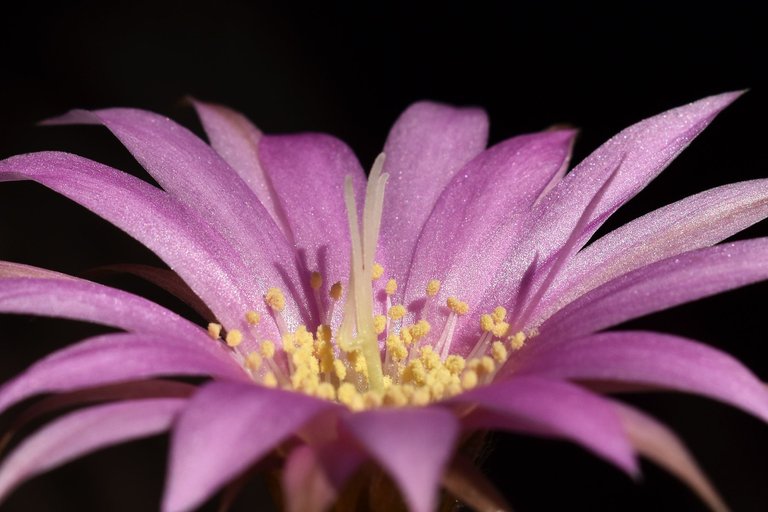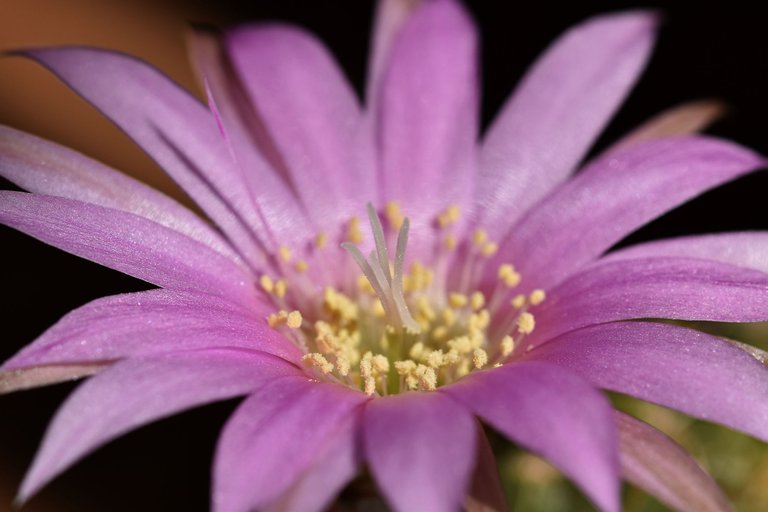 The previous blooming and the size of the plant:


| 2019 | 2021 |
| --- | --- |
| | |


You can see the different colour on the 2019 image. It is normal for the to change colour like that due to stress, but I don't think it should have been so stressed. I think I was heavily underwatering it. It was the first year the cactus was growing in the clay pot.
In 2021 it looked better, but still growing quite slow and even though bigger, it had just one flower.
After it was done blooming I took it out from that clay and potted it in a plastic, square pot (and I am slowly moving all the cacti to the square ones). I could see that it was a very good change soon after. It started to grow faster and greener.




You can see that the green top looks so much better than the scarred and dehydrated bottom. It doesn't hide in the soil anymore as it sometimes used to when it was in clay. They like to shrink and pull themselves deeper in the ground. Another mechanism to prevent overheating and loss of water.


This is how the top looked like last year - full of scars. Now it is under the fresh and green top. The nice, green part is also one year worth of growth.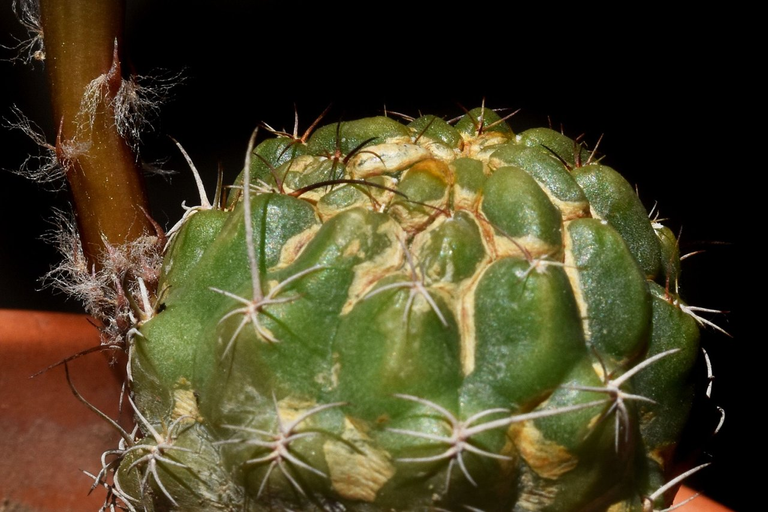 This year: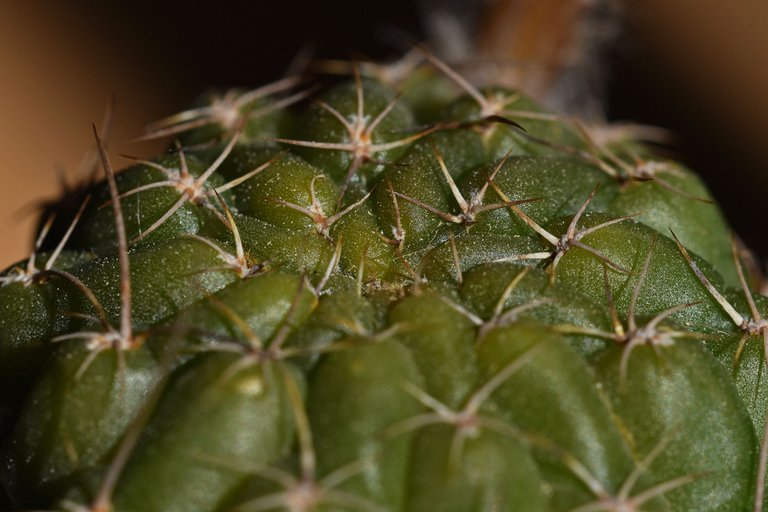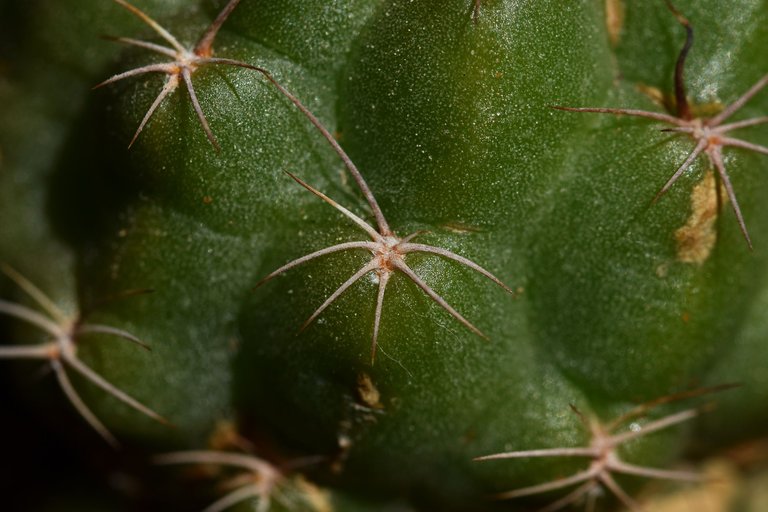 We are done puss... you are dismissed.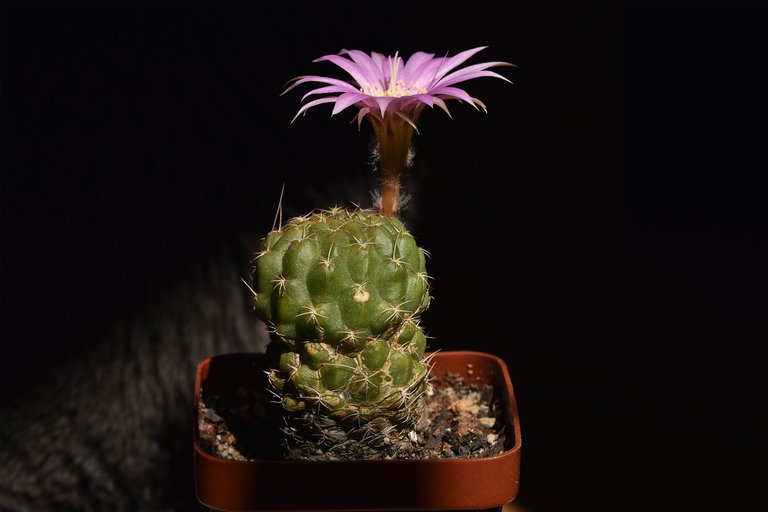 My other blooming cacti:
Click on the image to view full post.
| | | | |
| --- | --- | --- | --- |
| Chamaecereus hybrid | Sulcorebutia Canigueralii | Mammillaria camptotricha | Mammillaria Glassii |
| Gymnocalycium baldianum | Mediolobivia mudanensis | Lobivia Arachnacantha | Rebutia hybrid |
| Mammillaria Bombycina | Mammillaria Gracilis Snowcap | Mammillaria haageana | Mammillaria backebergiana |
| Chamaecereus silvestrii | Mammillaria prolifera | Rebutia Fabrisii var. Aureiflora | Lobivia Wrightiana |
| Aylostera Flavistyla FR756 | Parodia concinna | Mammillaria Copper King | Gymnocalycium Bruchii |
| Mammillaria backebergiana | Gymnocalycium damsii | Echinopsis subdenudata | Rhipsalis pilocarpa |
| Mammillaria Prolifera | Lobivia arachnacantha v. vallegrandensis | Mediolobivia atrovirens | Mammillaria magnimamma |
| Sulcorebutia langerii | Sulcorebutia frankiana | Chamaelobivia no ID | Rebutia Albiflora |
| Mediolobivia atrovirens var. ritteri | Gymnocalycium damsii var. tucavocense | Notocactus Ottonis | Gymnocalycium Friedrichii |
| Turbinicarpus Viereckii | Rebutia neocumingii | Notocactus Rubrigemmatus | Lobivia no ID |
| Sulcorebutia albissima | Lobivia arachnacantha II | Notocactus mueller-melchersii | Mammillaria Prolifera |
| Aylostera heliosa var. condorensis | Frailea pumila | Lobivia arachnacantha | Lobivia no ID |
»«
Shot with Nikon D5500 + Sigma 105mm lens
All photos and text are my own.
---
---