Come closer... I don't bite...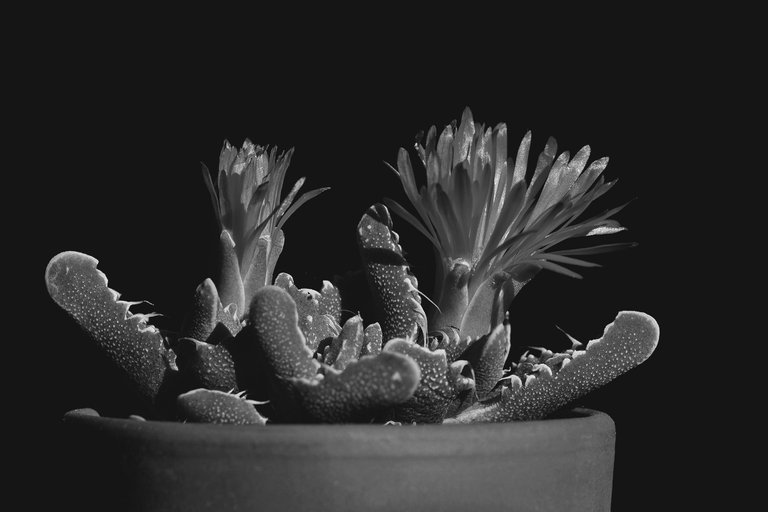 This little beasty is so photogenic!
I have two plants and I did show it in colour a couple of weeks ago when it started to bloom. You can check in this post.
Those first those photographs are of a younger plat. The leaves are not full of ripples as from the older one I have. When I got it it was much smaller and it barely had any spots too. They do show more as the plant grows and matures.
A baby shark :)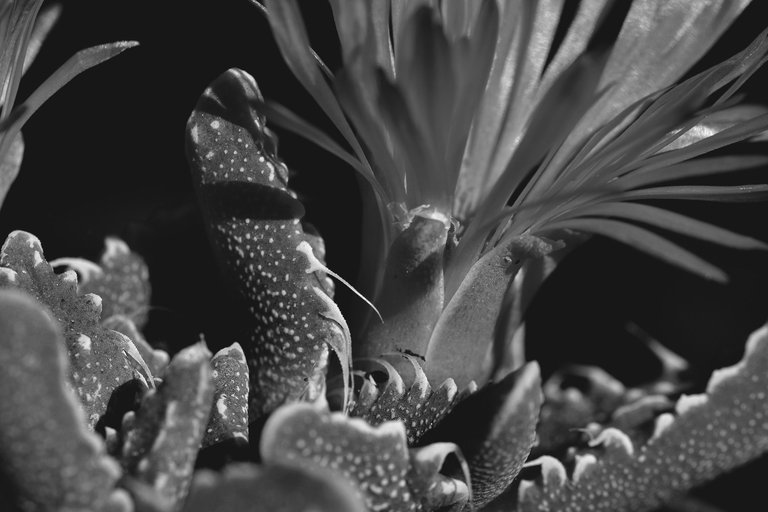 The older plant look like it would wanna kill everything around. There is much textures on the leaves! They would normally be dark green, but when stressed due to too much cold or sun they get this purplish shades.
All those spots, ripples and contrasting colours are just asking to be stripped from colours. And who am I to say no? :p
The spots look so much better in black and white.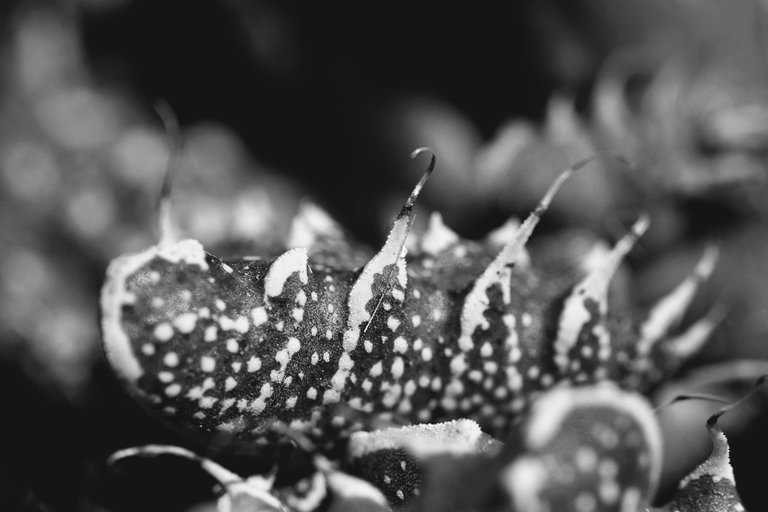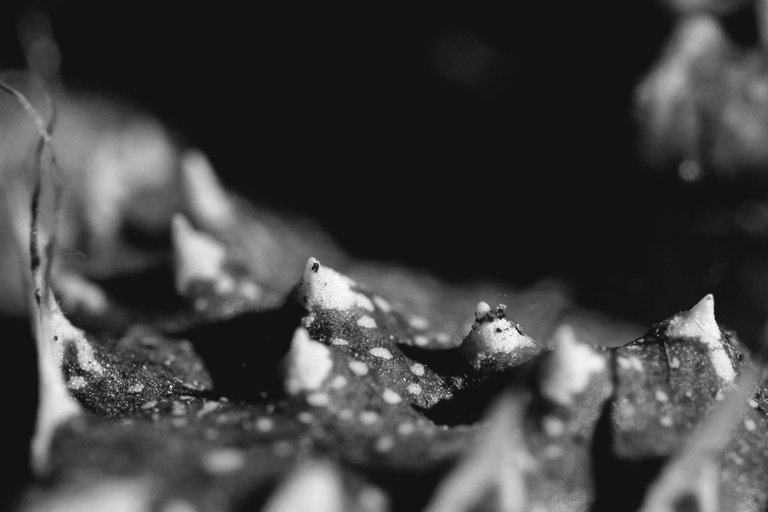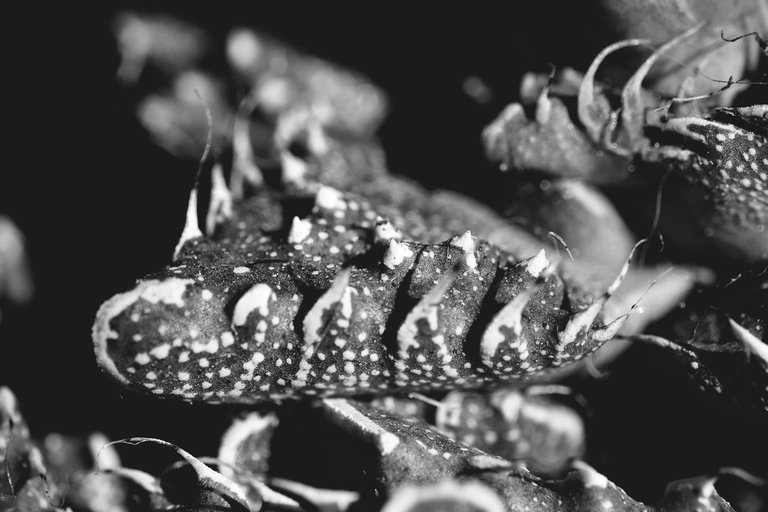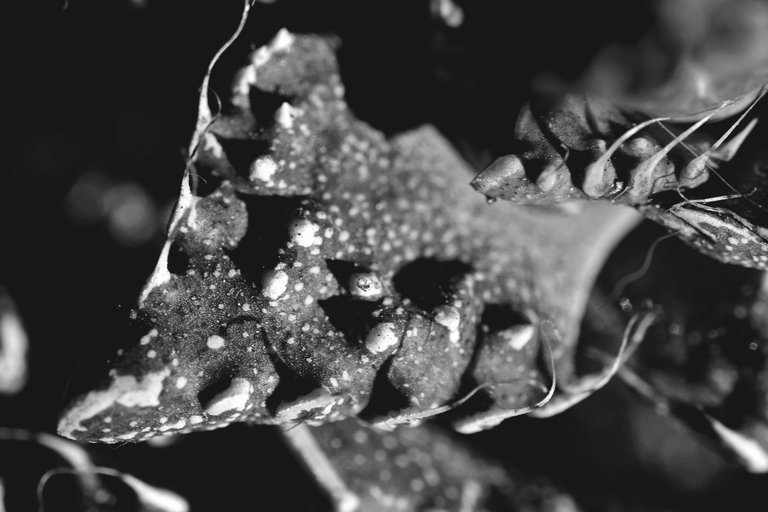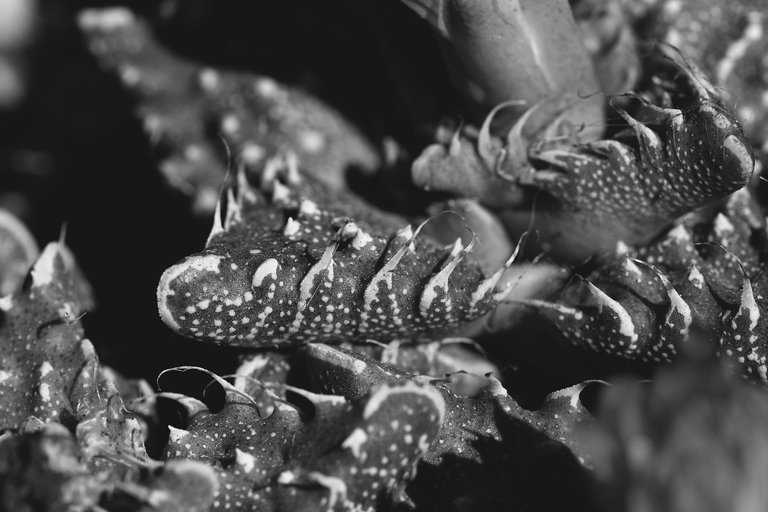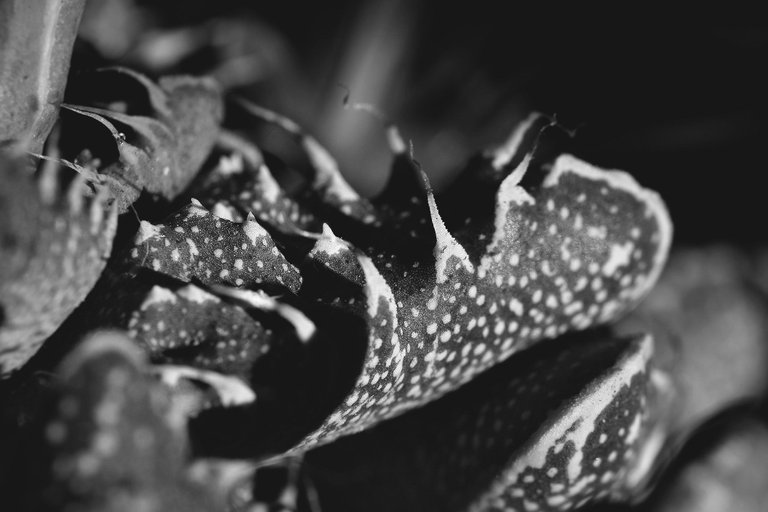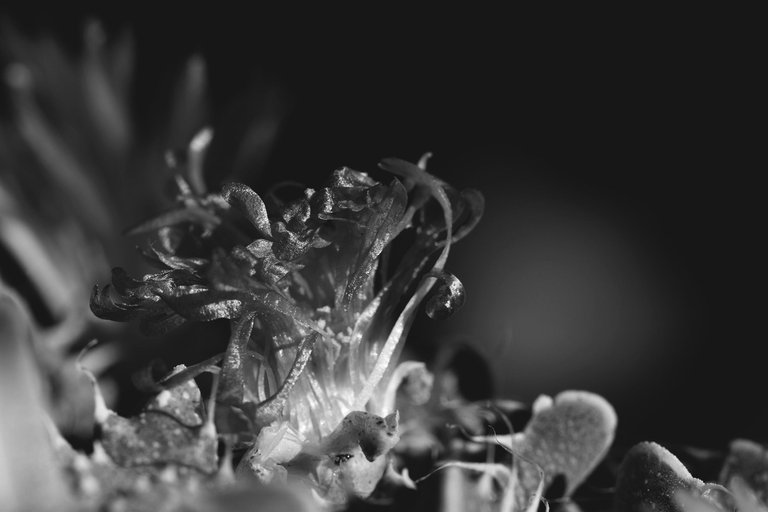 The flowers are bright yellow and have the same shape as the Ice Plants I have. They will close for the night and open when the day is sunny.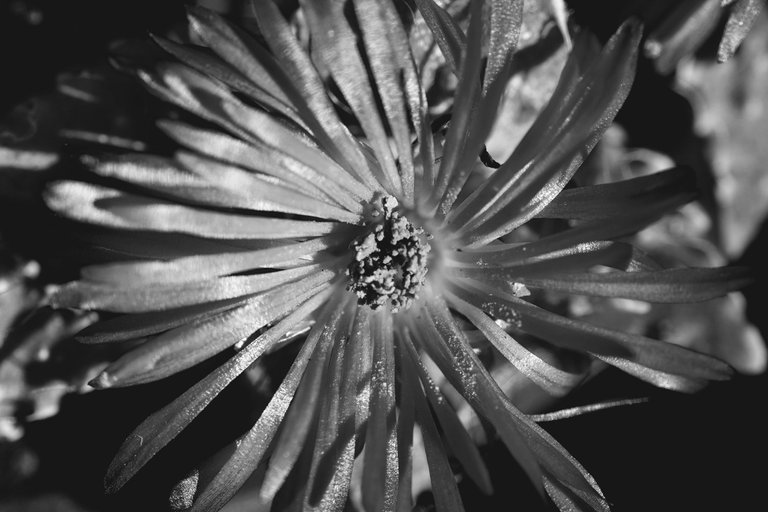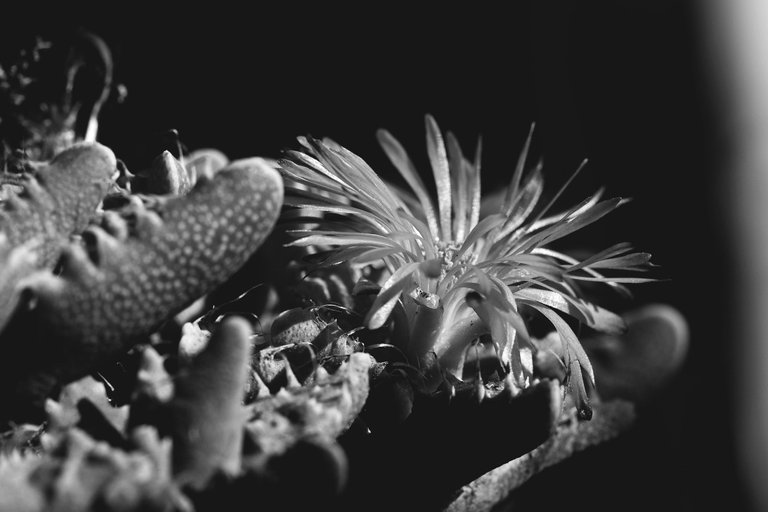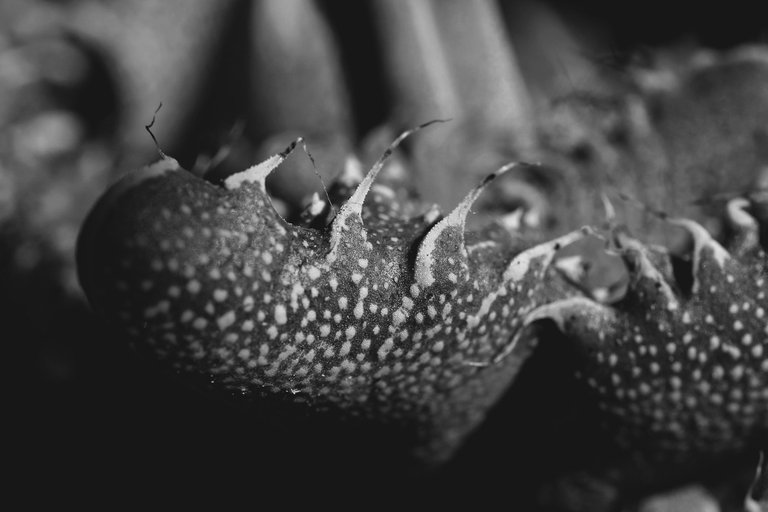 ---
Monochrome song for today:
Nick Cave & The Bad Seeds - Into My Arms
year 1997
»«
Shot with Nikon D5500 + Sigma 105mm lens
All photos and text are my own.
»»-------------¤-------------««

---
---