Dark tips and astronauts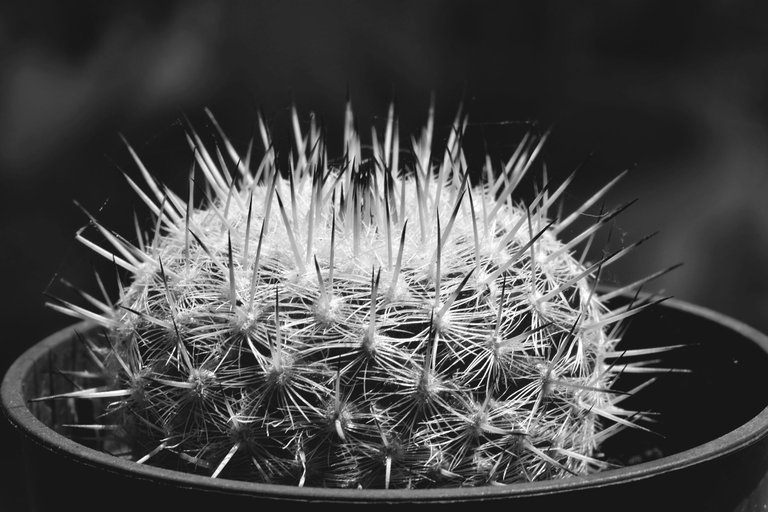 I don't think I have ever managed to ID this cactus properly. I know it is a Mammillaria, but I cant find any notes and the pot doesn't have a tag either.
It bloomed this year with some pink flowers and grew a little bit. I think she should be growing faster, but I guess they all just wait for me to pay some more attention to them.
One day.
Pinky swear :)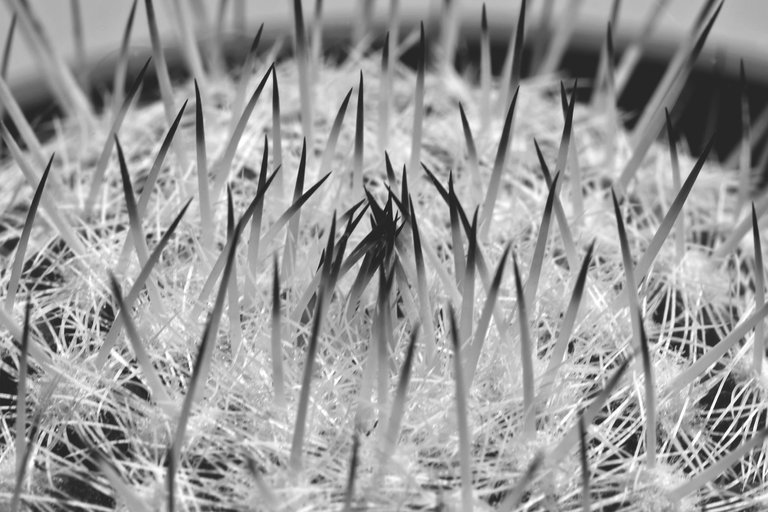 It is a (for now) a round cactus, but I think it will grow up eventually. What I like about it, and the reason I bought it was the spines. They are perfectly white - both the long sharp ones and the smaller, ore fluffy ones closed to the cactus. But the tips are deep dark brown almost turning black. It looks amazing and even if it never bloomed for me I would like it the same.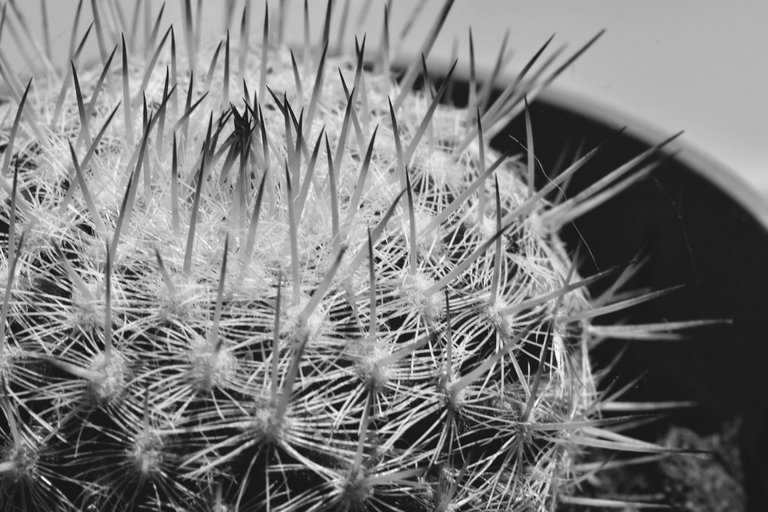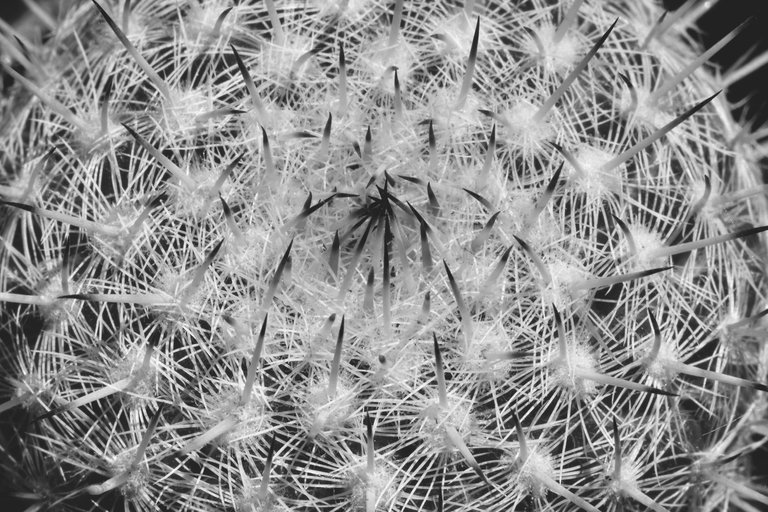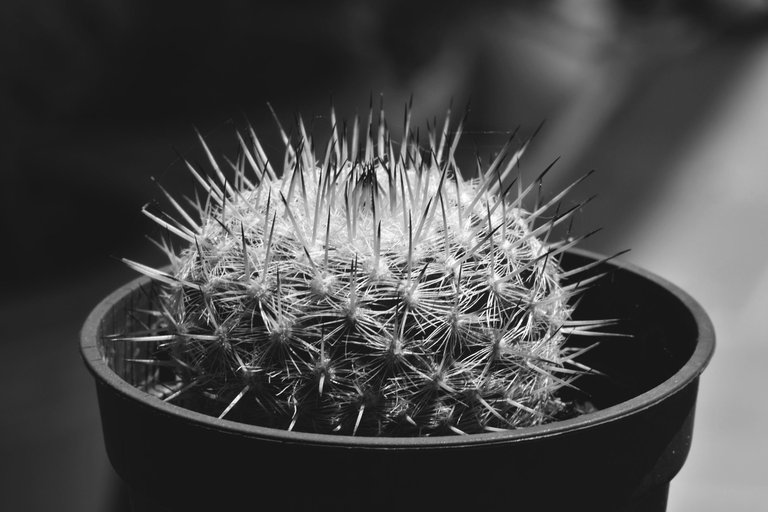 ---
Monochrome song for today:
God Is An Astronaut - All is Violent, All is Bright
year 2005
I blame those guys for liking post-rock.
»«
Shot with Nikon D5500 + Sigma 105mm lens
All photos and text are my own.
»»-------------¤-------------««

---
---