FungiFriday - I was looking for one and I found the whole city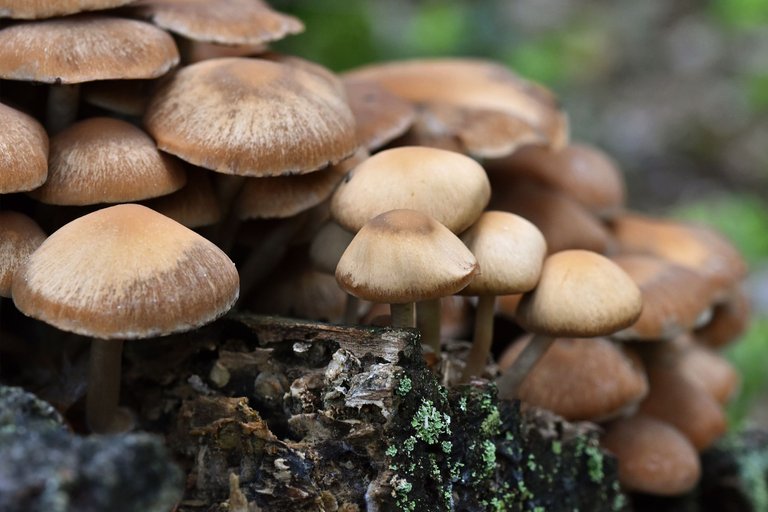 You know how it is when you enter the woods hoping to find something... anything...?
Is it the right time, are there any mushrooms at all. Oh please.. just one little fella.
And bam!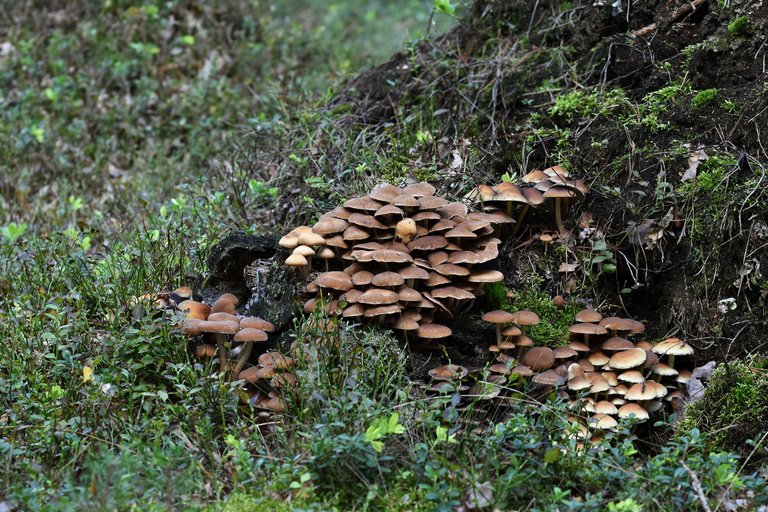 First thing you see (even before all the millions of little fellas, red fellas, brown ones and yellow ones) is a whole pile of them!
We drove a little further to a forest that I normally do not go in hope to pick some edible ones. I took my camera with me - if there are edible ones, there are also others, right? And this was the first thing I saw after the leaving the car.
Right there.
Few steps away from the road :) I knew it will be a good day and it was. Both in picking as in shooting.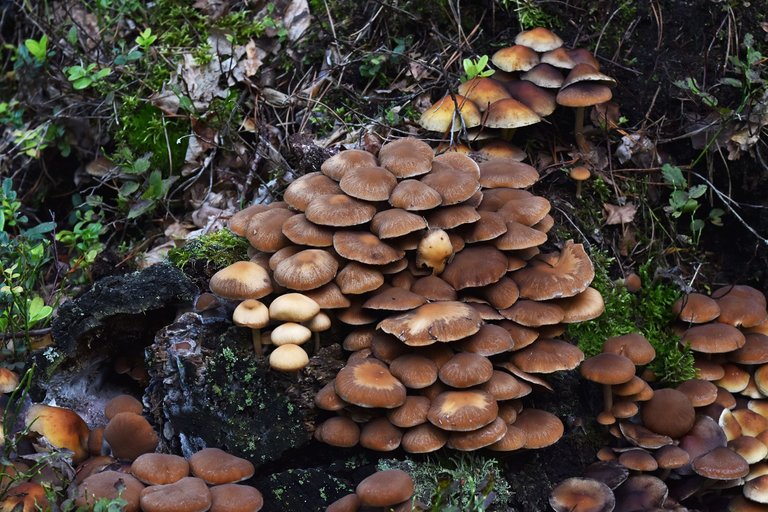 The weather conditions were just perfect - still warm and quite a bit of rain. The mushrooms were generally everywhere. This old, decomposing stump was covered in them and I could see there is much more still to come. I bet that if I sat there for a bit I could see them grow :p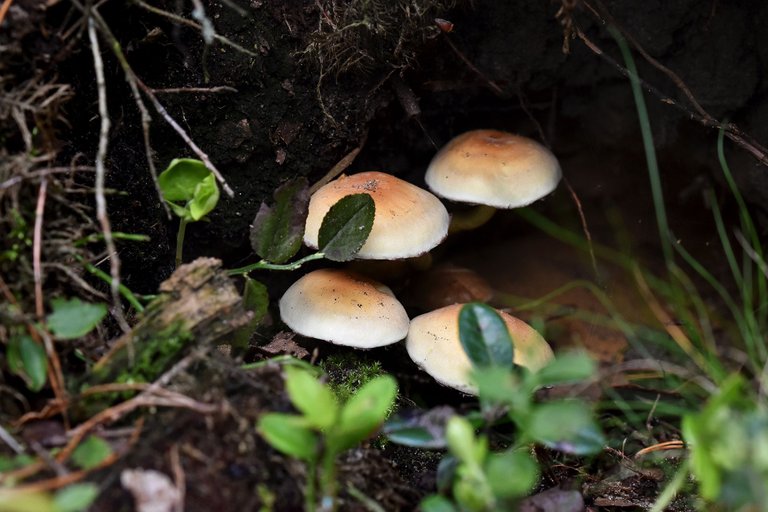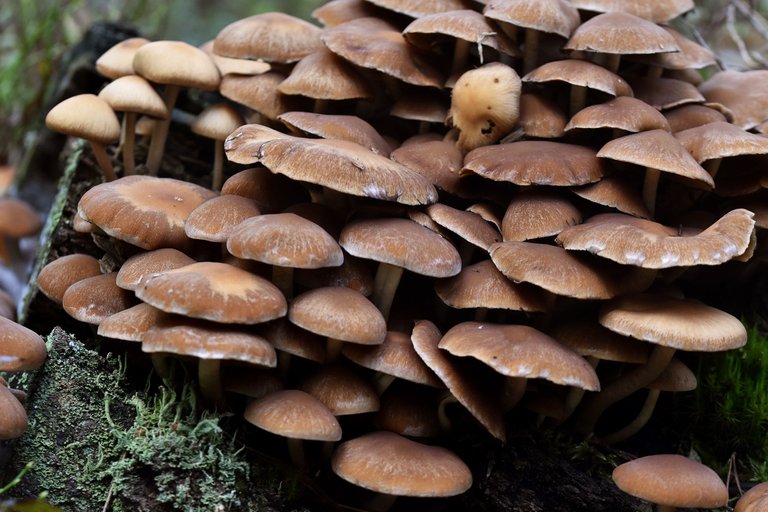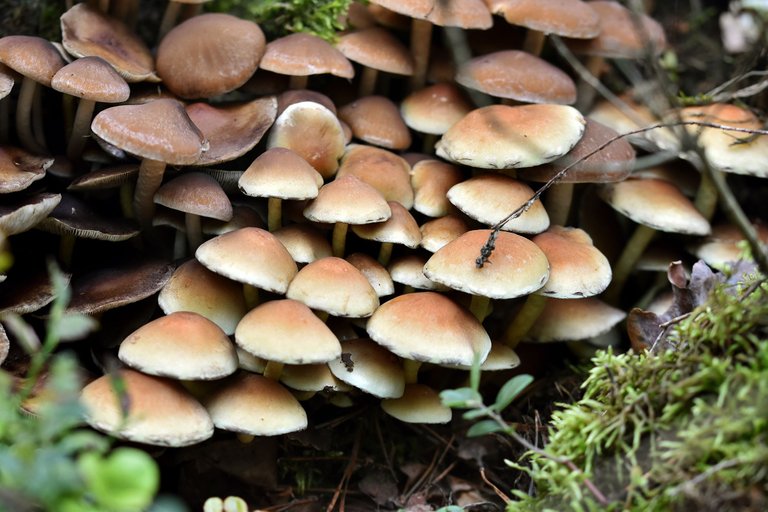 I did try to find ID for them and the closest I got was sulphur tuft, but I am not convinced. My one seem to be a lot darker. In case they are *sulphur tuft though - they are poisonous :)
Or is it Psathyrella piluliformis?
Can someone confirm any of these? Or is it completely something else?
Mushrooms, moss, little blueberry bushes..
That forest was great by the way and we all got soaking wet in the rain in the end... But that's another story :)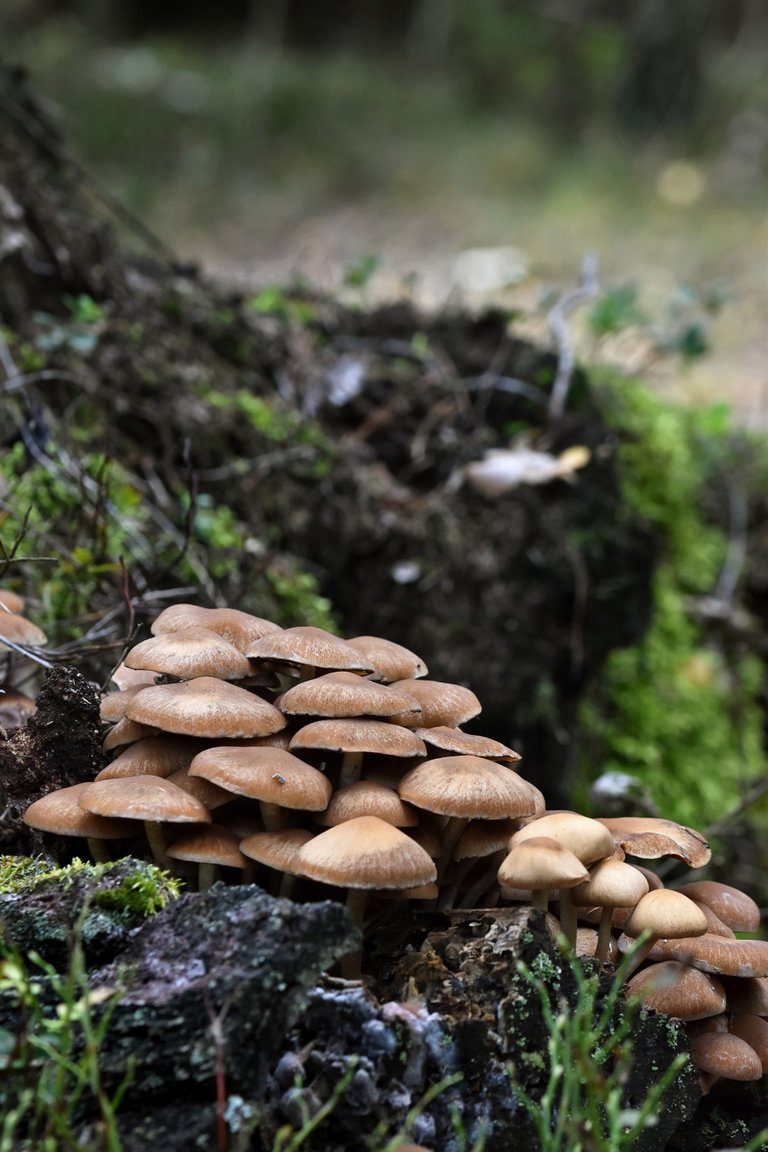 How to join #FungiFriday:
when Friday comes (UTC time) post your own, original photo/drawing/art/food/anything-at-all of any type of fungi (yes, I will check and report stolen images or text!)
add #FungiFriday tag (it doesn't have to be your first tag)
Include "My contribution to #FungiFriday by @ewkaw" anywhere in your post.
Happy FungiFriday!

»«
Shot with Nikon D5500 + Sigma 105mm lens
All photos, graphics and text are my own.






---
---