FungiFriday - Last one standing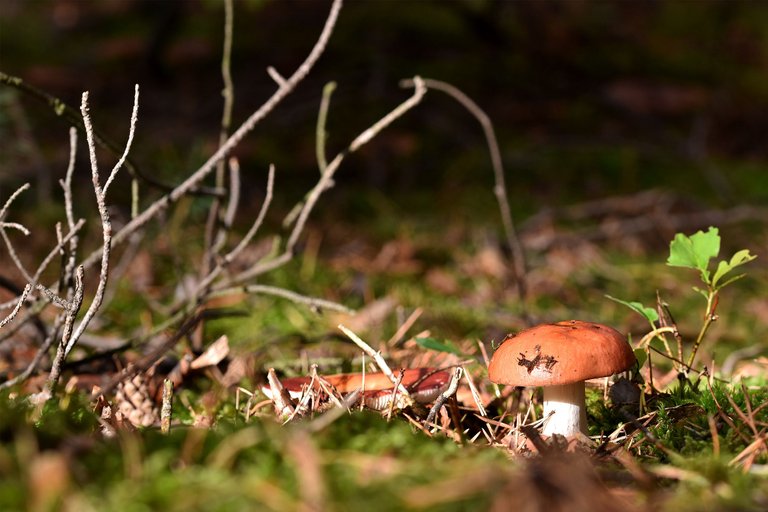 There is always something I forget to do while shooting. And not jut mushrooms, but anything really. I forget to smell the flowers, I forget to take macro shot of a cactus spines, the area where a specific plant grows... I am working on it, but I still forget.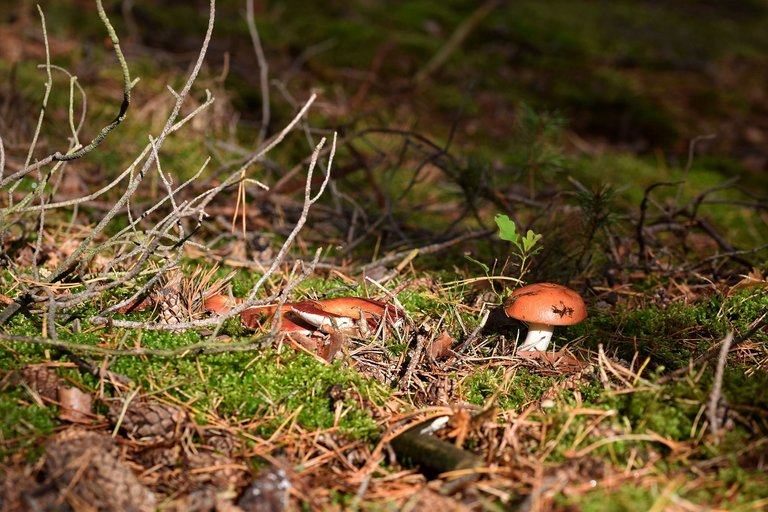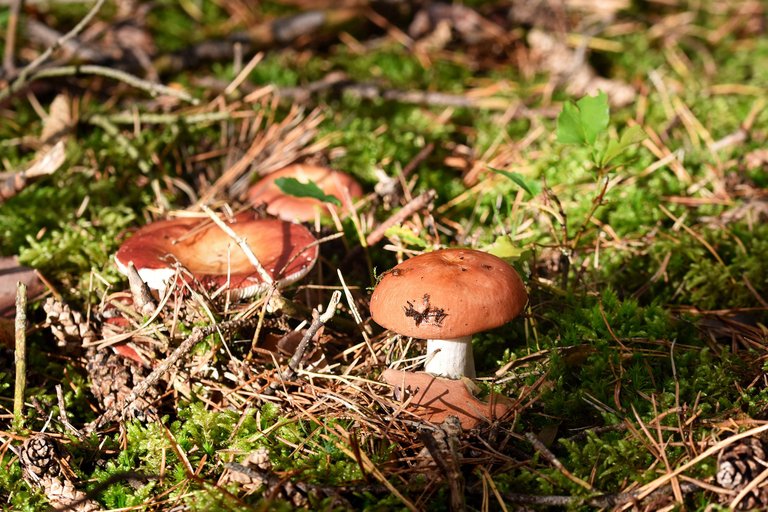 This time I was so happy that found uch nie group of shrooms when I was about to step out of the forest, that I forgot to remove some of the sticks and leaves to take better shots. I left them as they were. And now I see that they would look so nice exposed a little bit more.
Oh well... Next time maybe.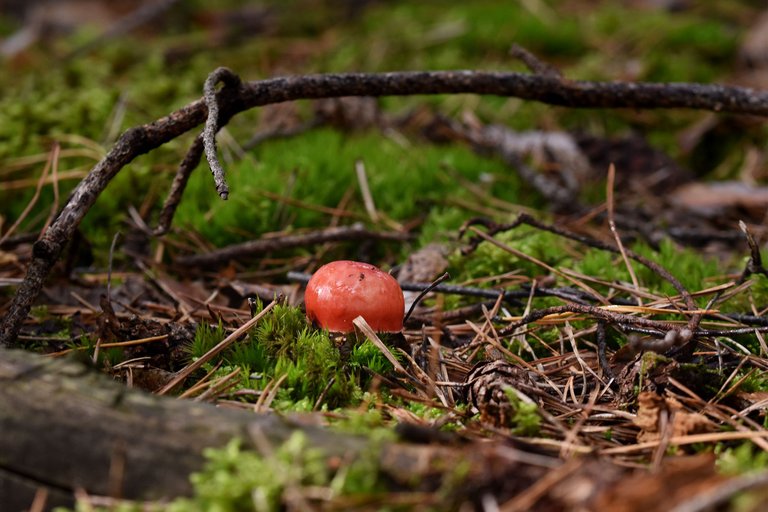 This I believe is a Russula mushroom. Google was showing me all kinds of different ones with red and pink hats so I will not try to guess which one is it
(Ok, just one little guess, I am probably wrong anyway. Could it be... Russula nobilis?).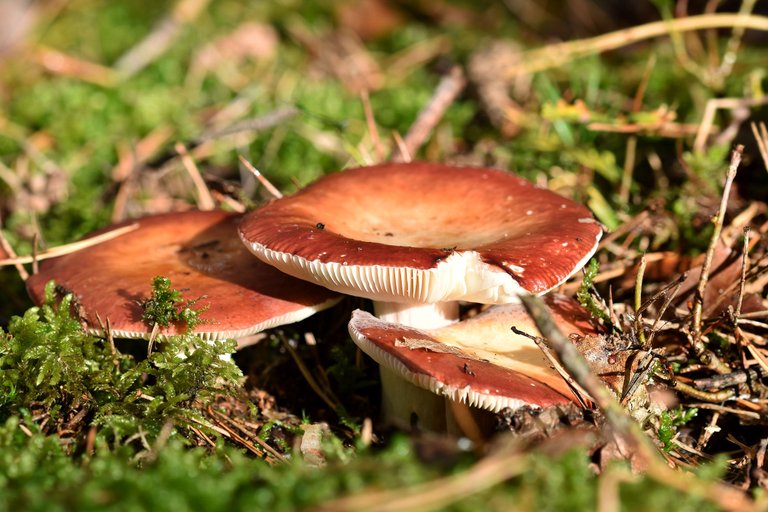 There was quite a bit of them around, but some morons that were in the forest before me had a mission of kicking most of them dor whatever reason.
Some other ones were growing in a very awkward spots and more duck up so I didn't bother shooting them.
The ones here were just perfect. More open area an a nice spot of light shining directly at them.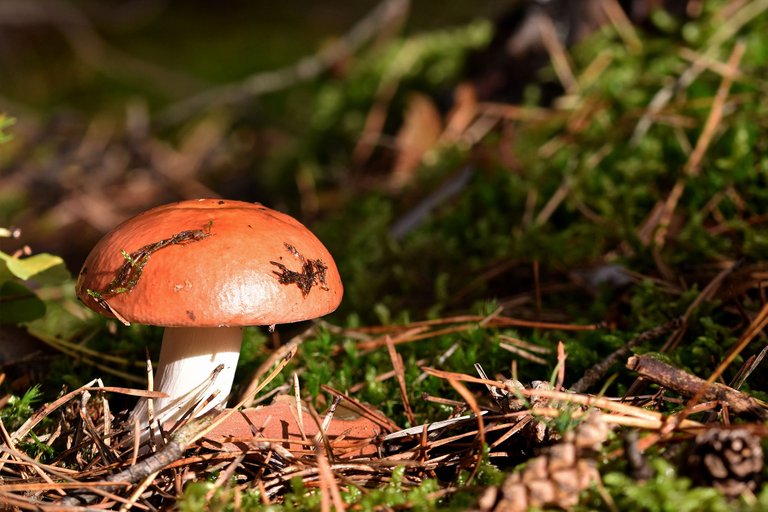 In yesterdays post I id mention that I didn't have to roll on the ground to take the shots... well.. for some of these I did. And I loved it :D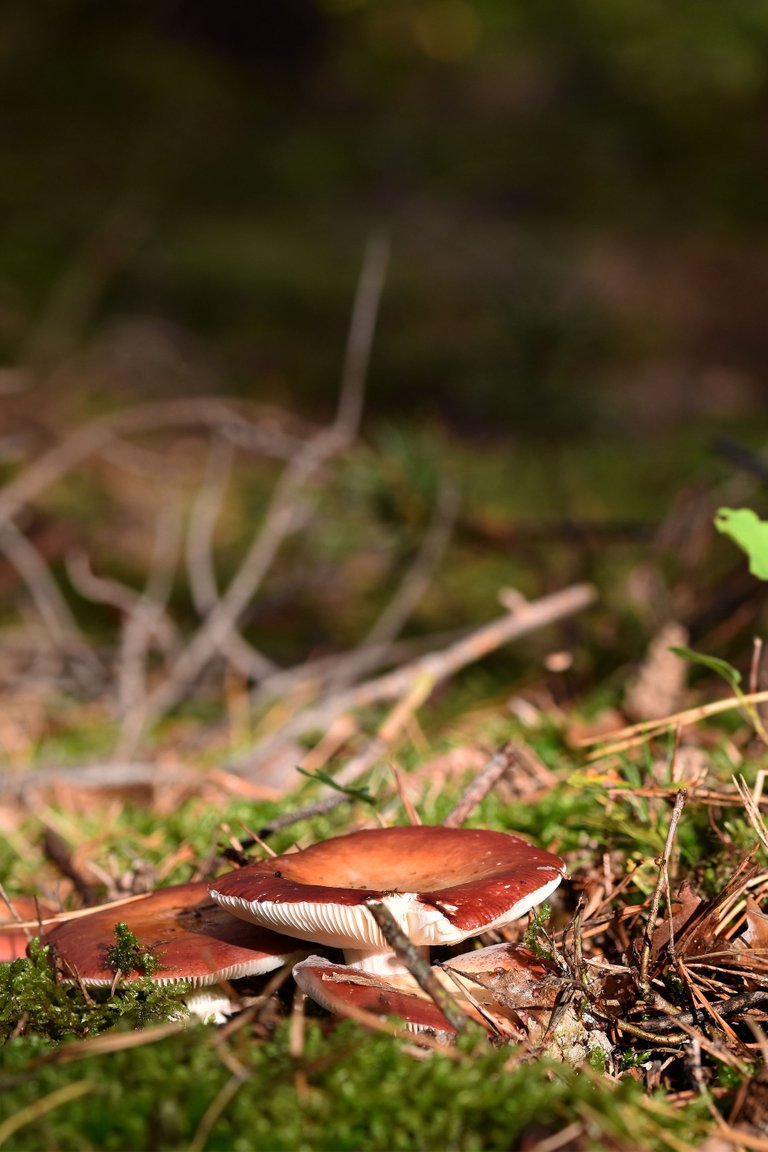 ---
Bonus song:
Gorillaz - Feel Good Inc.
year 2005



How to join #FungiFriday:
when Friday comes (UTC time) post your own, original photo/drawing/art/food/anything-at-all of any type of fungi (yes, I will check and report stolen images or text!)
add #FungiFriday tag (it doesn't have to be your first tag)
Include "My contribution to #FungiFriday by @ewkaw" anywhere in your post.


Happy FungiFriday!

»«
Shot with Nikon D5500 + Sigma 105mm lens
All photos, graphics and text are my own.






---
---