FungiFriday - the forest with red leaves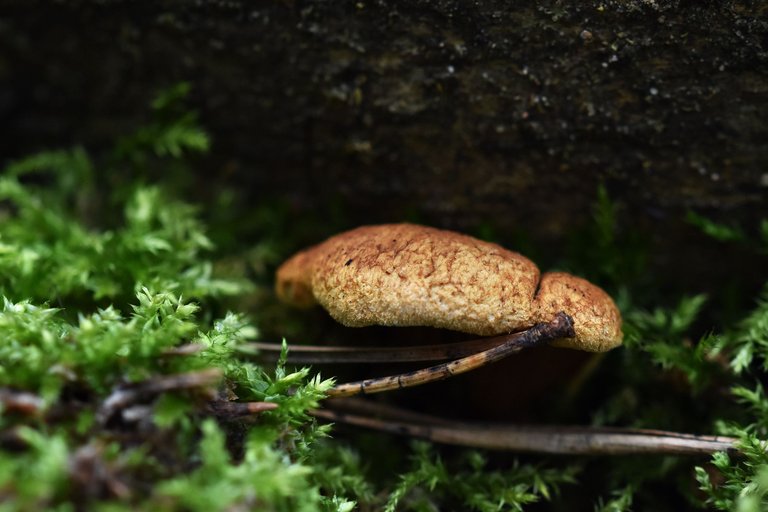 It was a short walk to a nearby forest. My goal that day was to shoot different types of mushrooms. I didn't even take any basket or a knife to pick some. That's not what I was there for an I didn't really expect to find any edible ones (=the ones I pick and eat as I am sure many other were edible).
Quiet woods, colorful leaves, few birds here and there.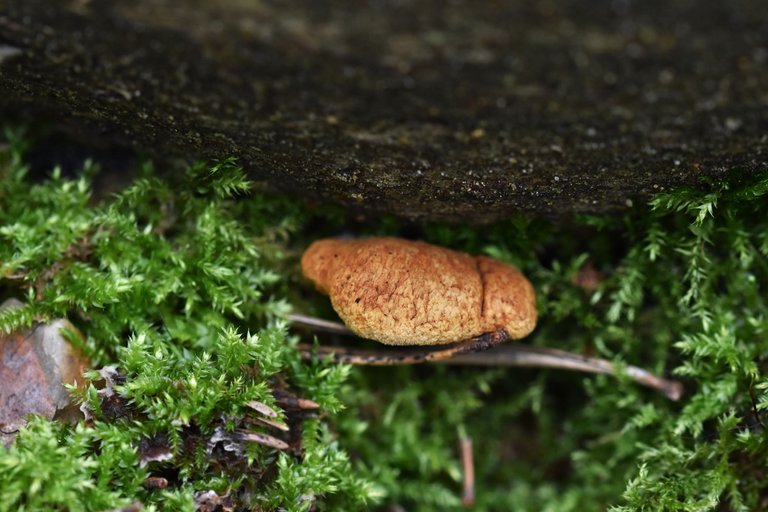 Few were hiding under a fallen tree. They squeeze out from between the log and the moss.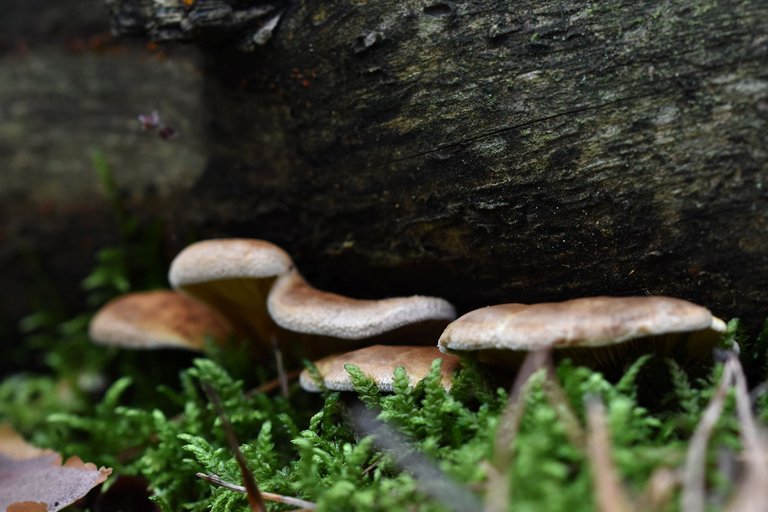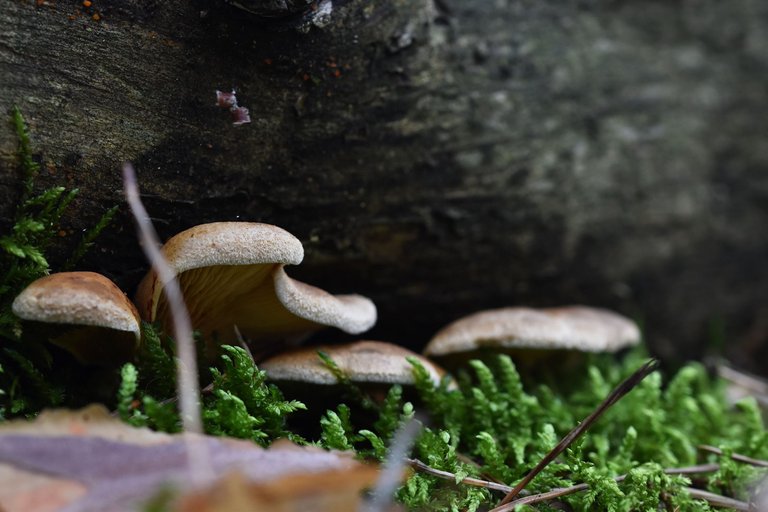 And of course I did find some of the tall ones, I think this is some type of Amanita. Pretty, wide, dark beige hats with some lighter spots.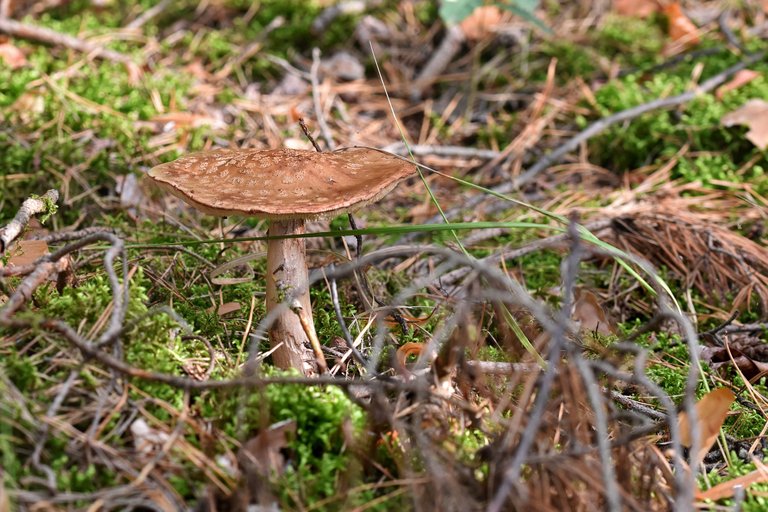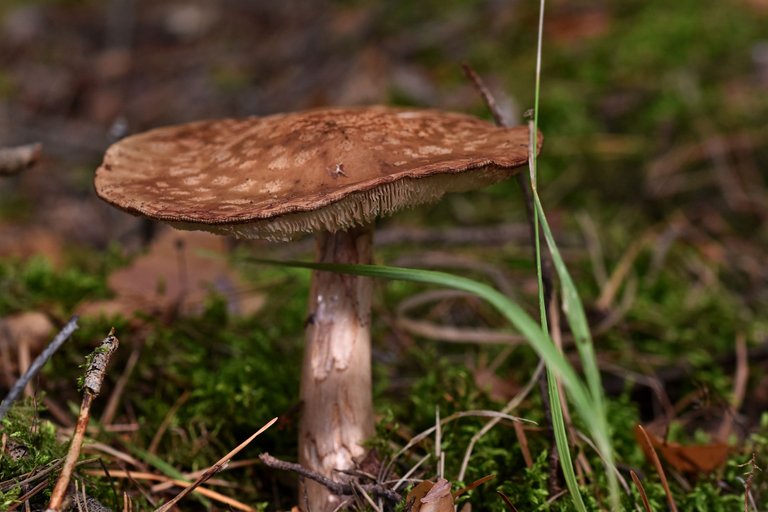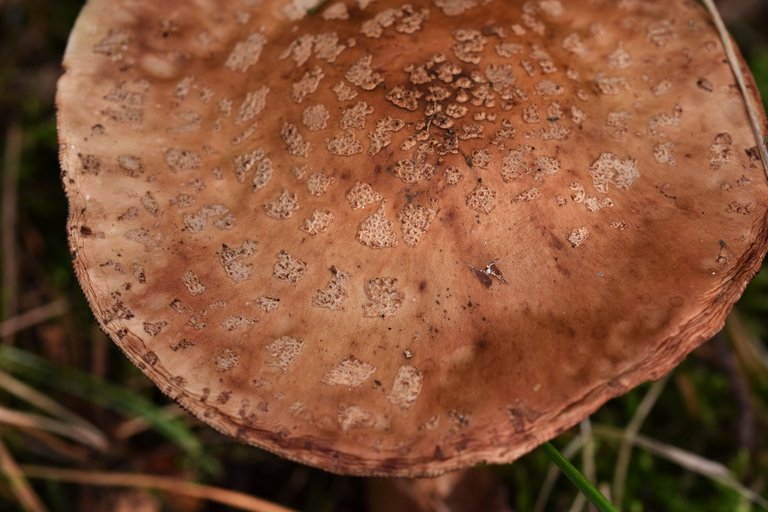 No spots?
What are you then?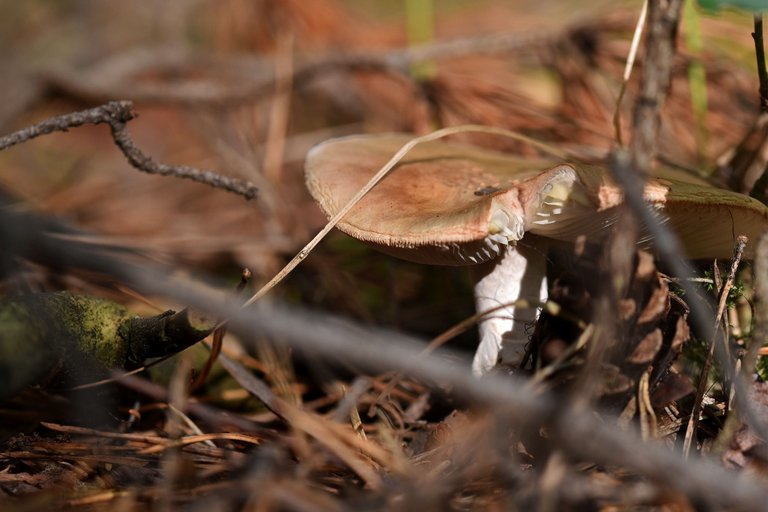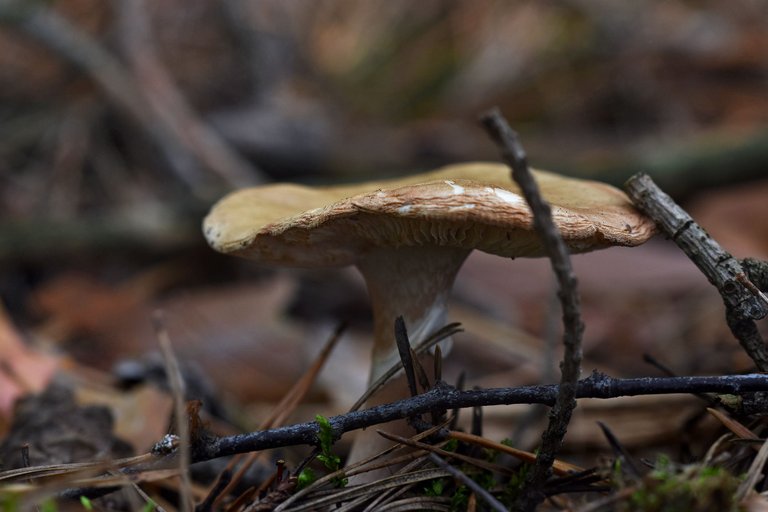 And some of the super super tiny grey ones. Their hats were about 1 cm across only and the legs were as skinny as a match. There were plenty of them around stuck in the mosses.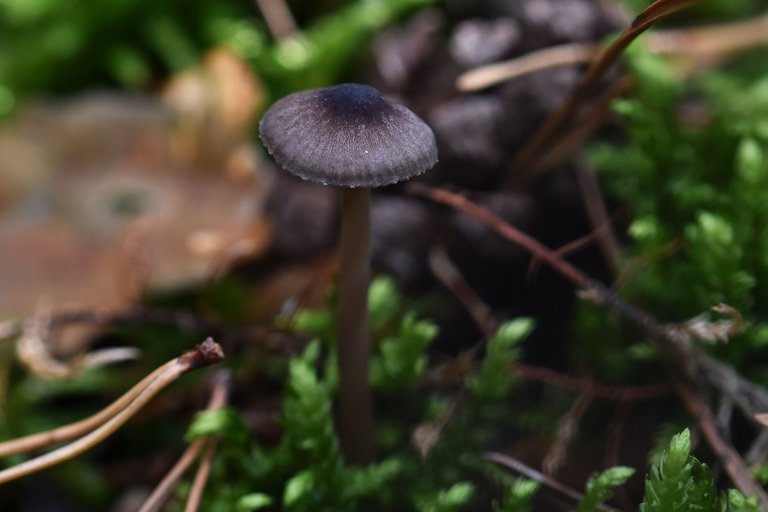 As a little bonus some red leaves from the same place. The small bushes (whatevr they are) and very common in the woods there an in the fall the get the most amaing shades. From yellow to this dark pink-red.
A bit bitten up by some bugger, but it doesn't matter. Still pretty :)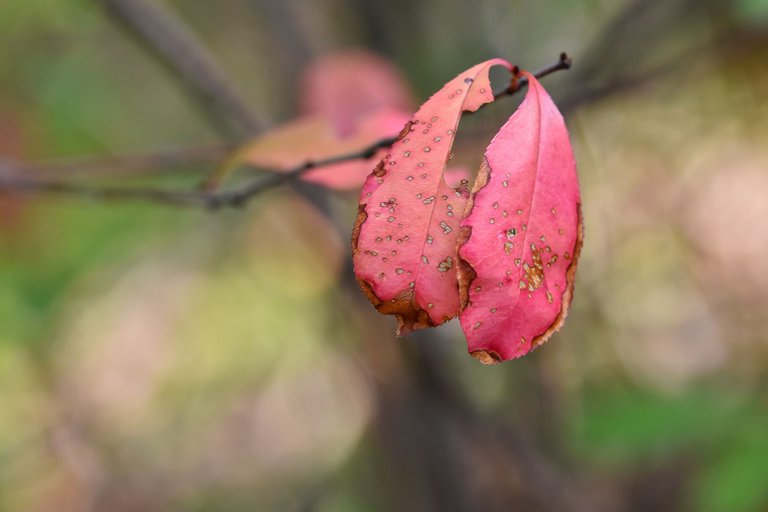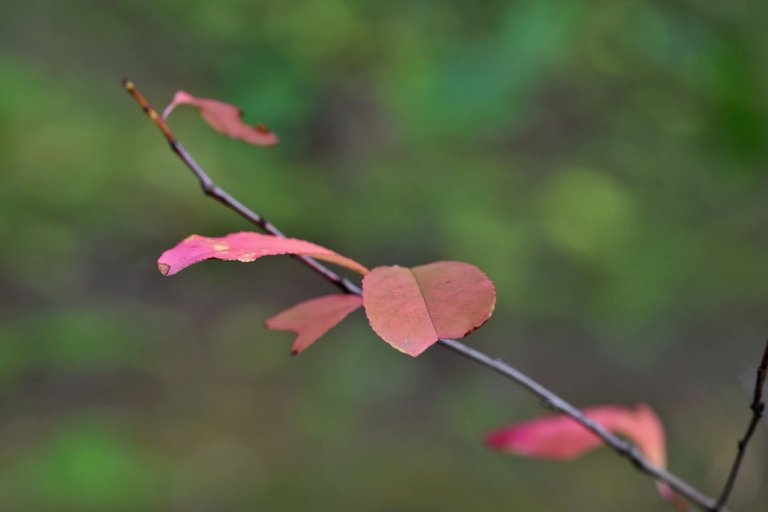 How to join #FungiFriday:
when Friday comes (UTC time) post your own, original photo/drawing/art/food/anything-at-all of any type of fungi (yes, I will check and report stolen images or text!)
add #FungiFriday tag (it doesn't have to be your first tag)
Include "My contribution to #FungiFriday by @ewkaw" anywhere in your post.
Happy FungiFriday!

»«
Shot with Nikon D5500 + Sigma 105mm lens
All photos, graphics and text are my own.






---
---