FungiFriday - the smallest of the small ones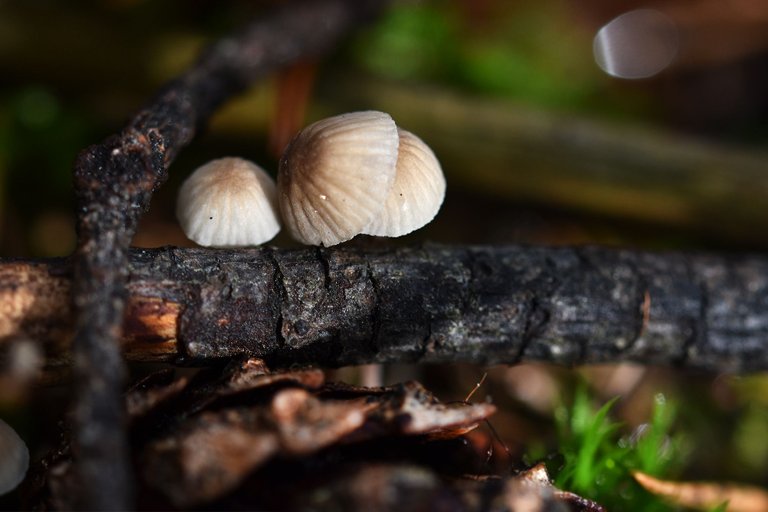 I sit here staring at the photos I just finished editing and I am trying to remember if I have ever found smaller mushrooms.
(10 min later)
Nope.. I don't think so. This must be the tiniest I ever shot.
And I was THIS CLOSE to missing them. I saw the white ones from the first image first and got close to take the terrible shot.
But look under the stick. Can you see the threads?
I saw them too - they were sticking out from a tiny cone. It was impossible to shoot it where it was, so I moved it to an old stump for a small session. I am amazed the skinny legs didn't break in the process. It was all covered in sticks an old leaves.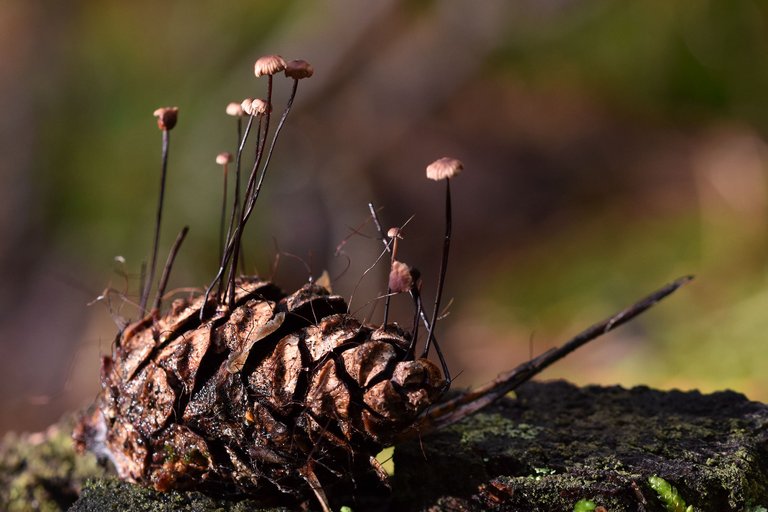 Google is trying to tell me they are called Marasmius crinis-equi aka Rainforest Horsehair. But these were shot in Poland. And Poland is very far away from any rain forest.
Another search suggests Cryptomarasmius corbariensis...
They look the same, dammit!
I will call them rainforest horsehair for now as it is easier to remember. :)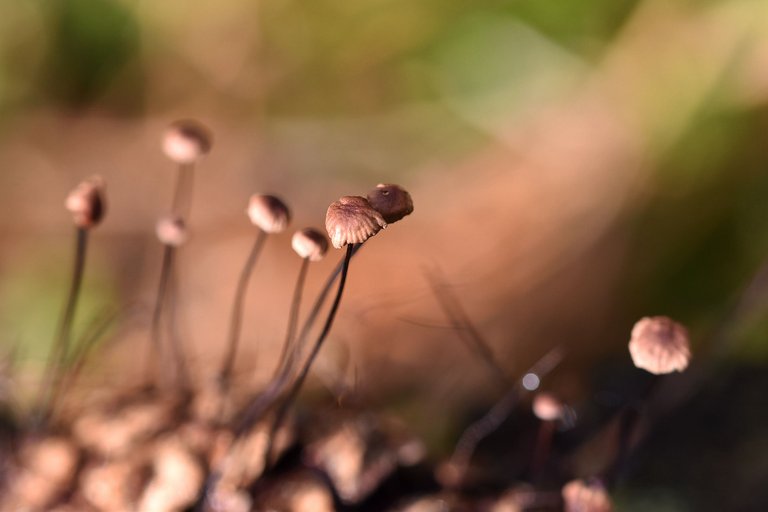 They just pop directly from the little shells.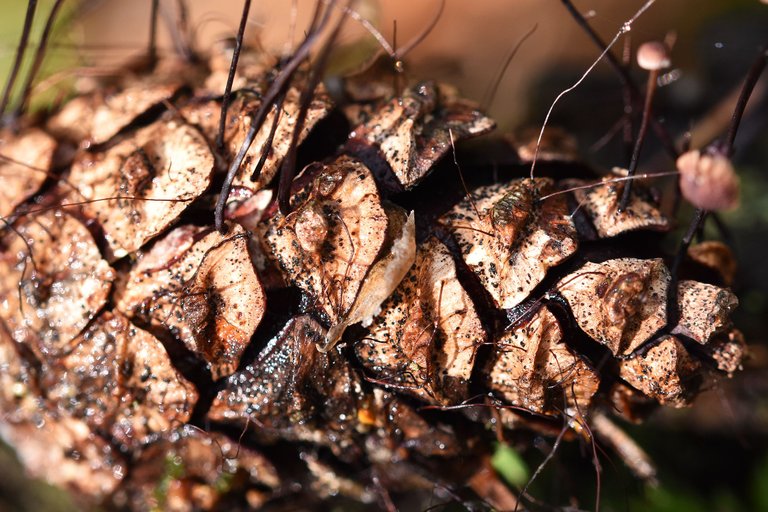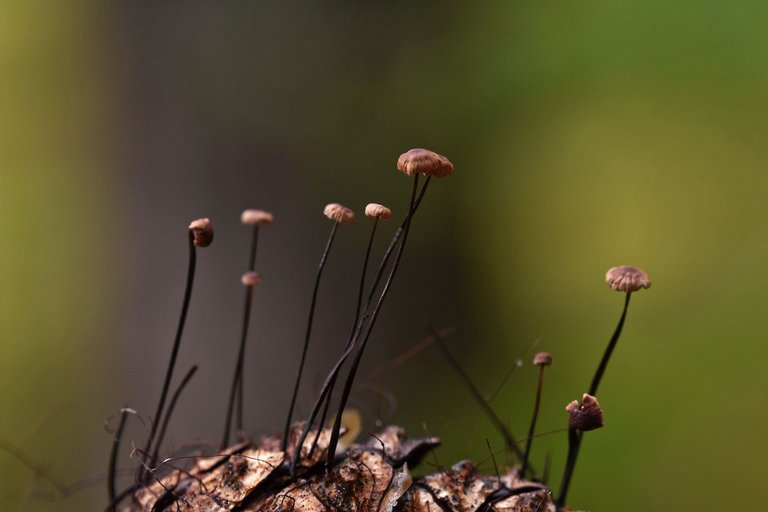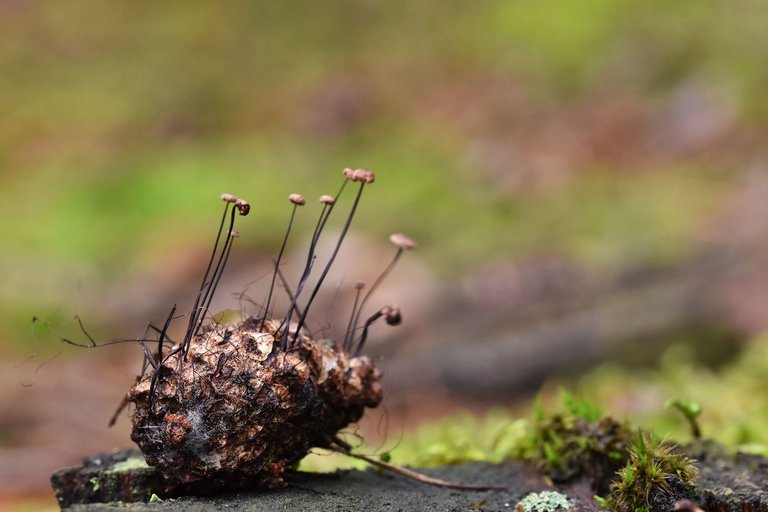 About an hour later, in a different part of the woods I saw them again. This time accompanied by a lovely orange... something :)




A nice, rotten stick had enough room for them all. It was also quite covered by other sticks and some leaves and I had to gently pull it to be able to shoot.
I did put them back where they were after I was done. I swears!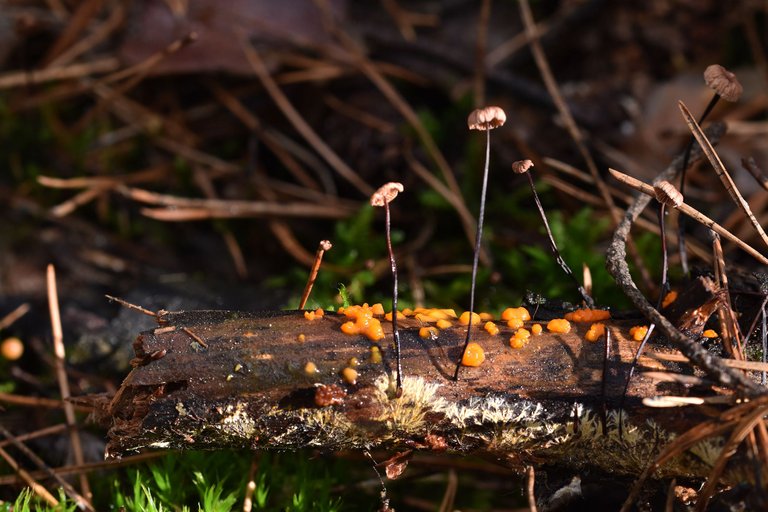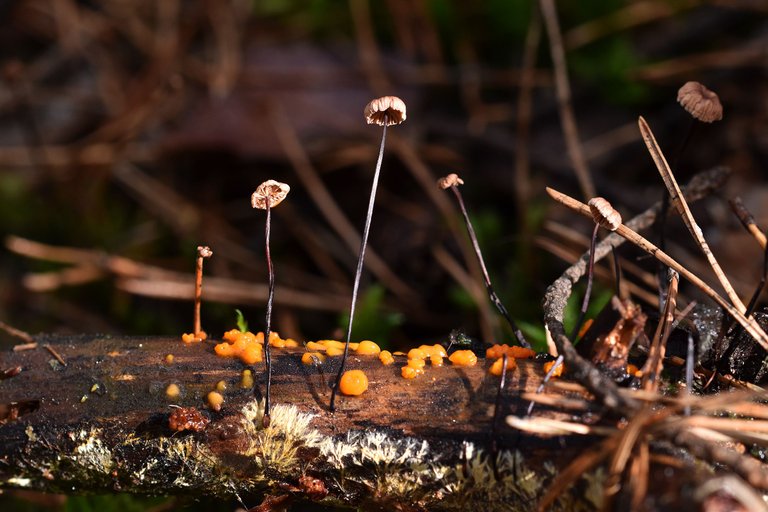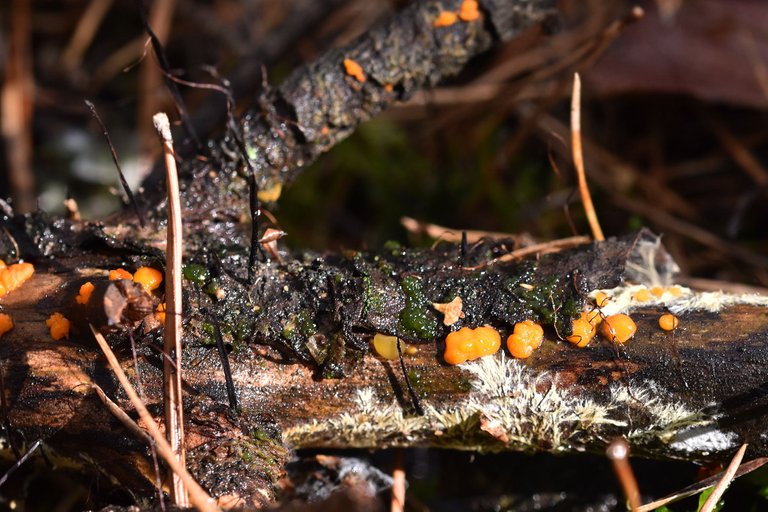 How to join #FungiFriday:
when Friday comes (UTC time) post your own, original photo/drawing/art/food/anything-at-all of any type of fungi (yes, I will check and report stolen images or text!)
add #FungiFriday tag (it doesn't have to be your first tag)
Include "My contribution to #FungiFriday by @ewkaw" anywhere in your post.
Happy FungiFriday!

»«
Shot with Nikon D5500 + Sigma 105mm lens
All photos, graphics and text are my own.






---
---