FungiFriday - We are coming out!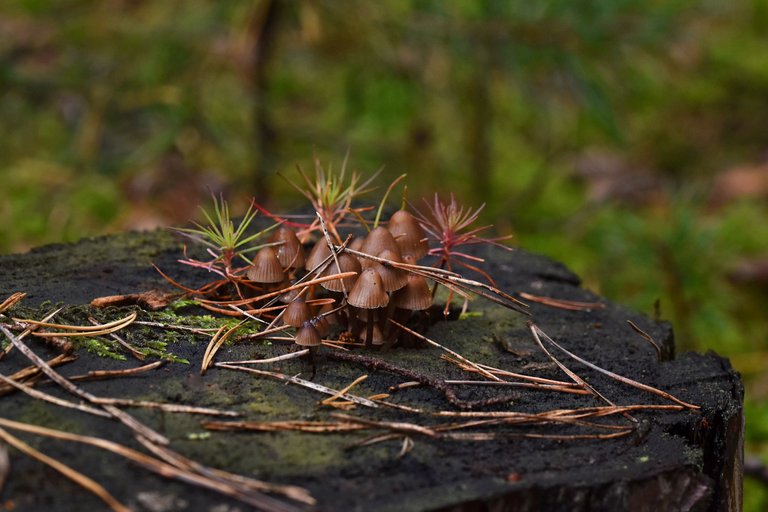 Rotten stump and continuous rain and this is what you get!
A whole bunch of tiny mushrooms popping right from the center of it.
After few hours in the forest picking the edible and shooting th less edible ones, these were one of the cutest looking ones. And no, I don't have a clue what they are :)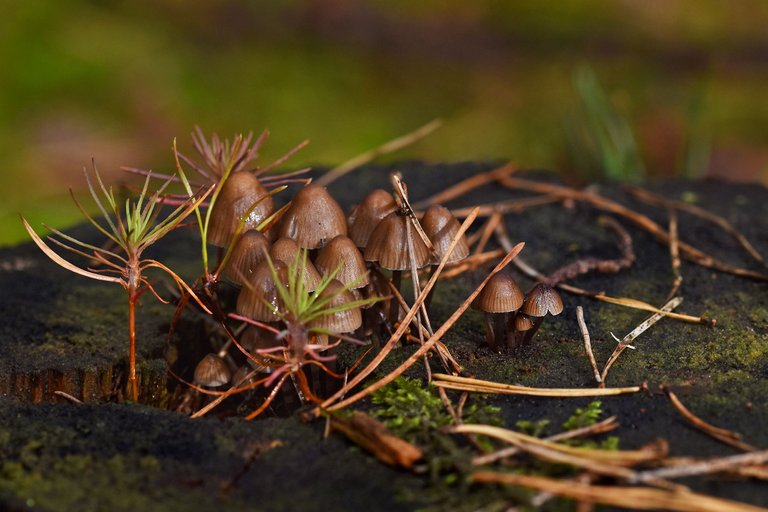 This was mostly pine forest with some leafy trees here and there an I supposed this was a pine tree too. The enter of it was falling apart collecting needles, leaves and mosses. A nice a cozy home it seems.


Hold on...
Let me clean them up a bit. This time I remembered :p
There. Much better :)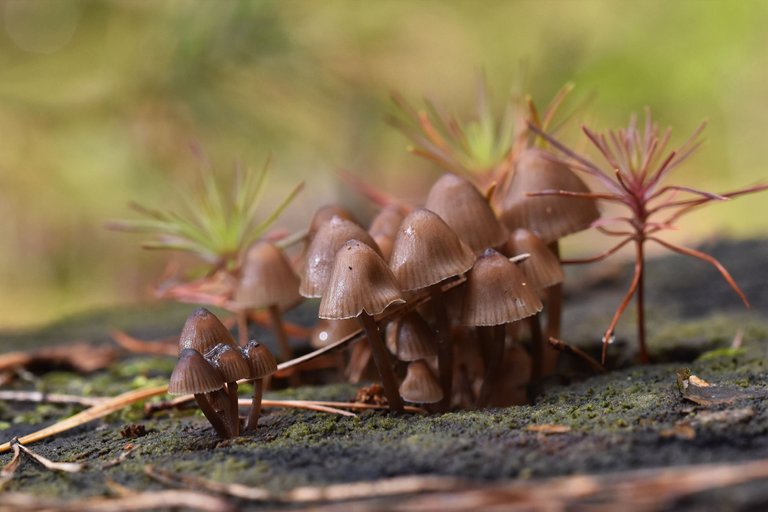 A tiny little fairy world with the young seedlings surrounding them.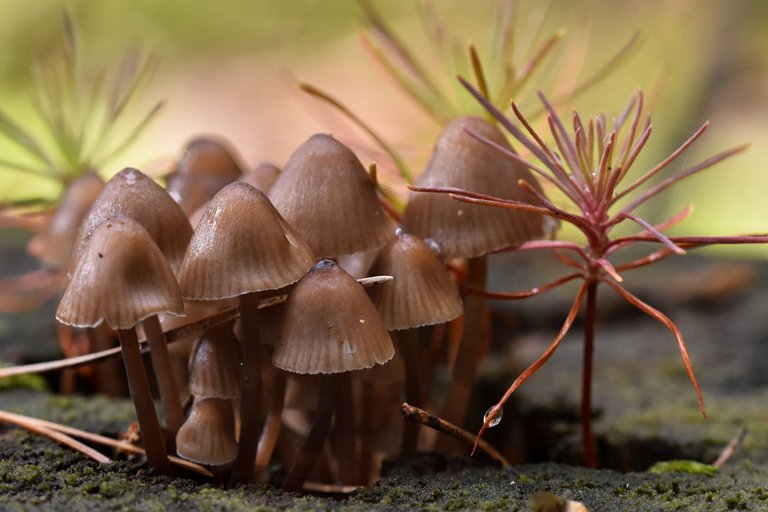 Few metres away, on a different equally decomposing stump I found another type. But just two of them, not a big group like the previous one.
It is so nice to see how they just pop from between the cracks. All together with young pine seedlings.
Less nice knowing that none of them will survive. The mushrooms will probably die in few days and th young pines during th upcoming winter.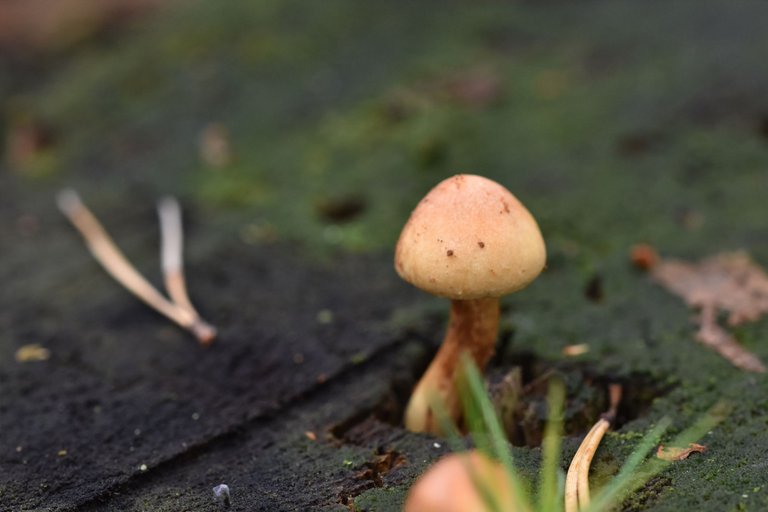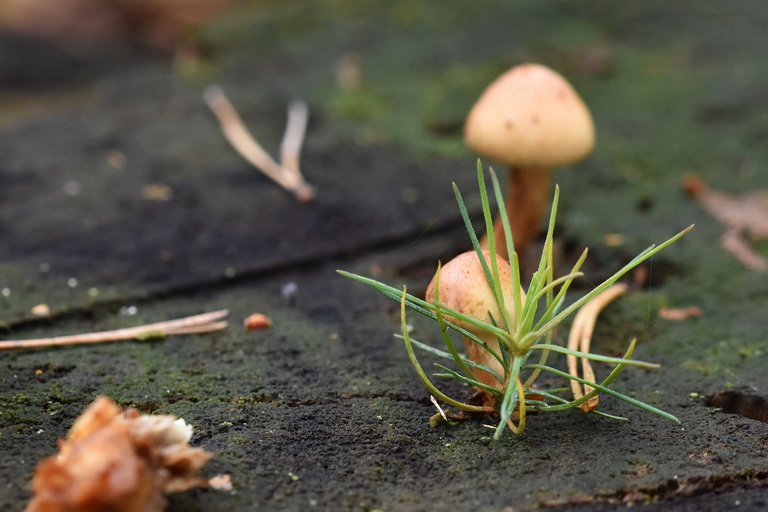 How to join #FungiFriday:
when Friday comes (UTC time) post your own, original photo/drawing/art/food/anything-at-all of any type of fungi (yes, I will check and report stolen images or text!)
add #FungiFriday tag (it doesn't have to be your first tag)
Include "My contribution to #FungiFriday by @ewkaw" anywhere in your post.
Happy FungiFriday!

»«
Shot with Nikon D5500 + Sigma 105mm lens
All photos, graphics and text are my own.






---
---