FungiFriday - You cannot hide!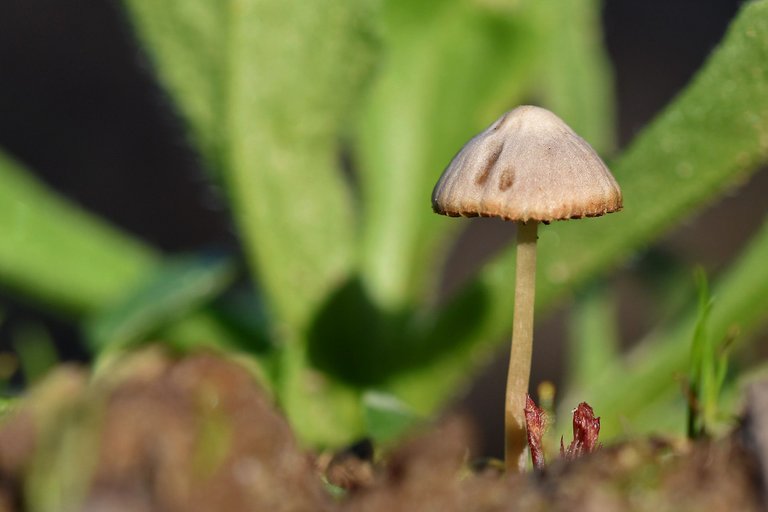 I was walking around fields and between the trees for a couple of hours yesterday hoping to find all kinds of mushrooms, but I only got a few. Wrong place me thinks and a little too late for that spot me thinks. The space is more open than the mushroom like and thus I can back hope with very few photos.
But, I did catch those little guys! The smallest few of the whole bunch. As the sun was setting it was harder to see them, but this one was in the spotlight!
It almost looks as if I used to extra lamp, but no - it's the sun shining though some branches as it was lowering down.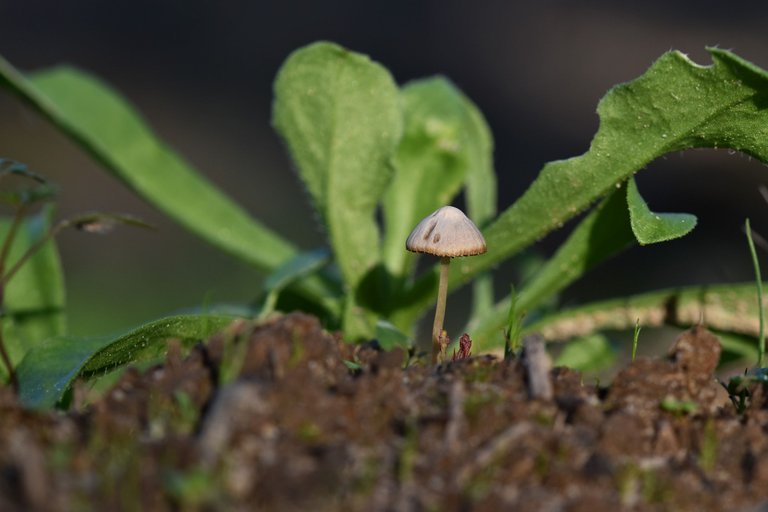 The camera obviously did not like the mushrooms and instead of focusing on it, I got plenty of shots like this: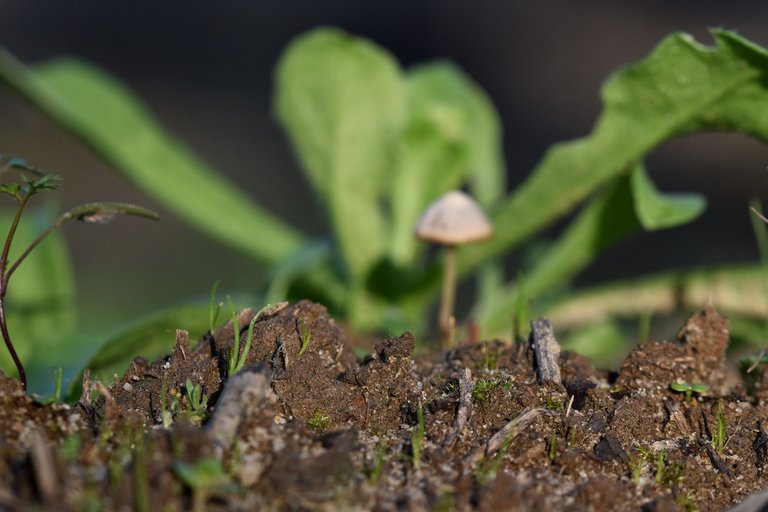 Yes.. the soil is pretty and all, but come on. Cooperate!
A few steps away I found another one of those. But this time it was on the dark side. And his long was not long enough to see the light.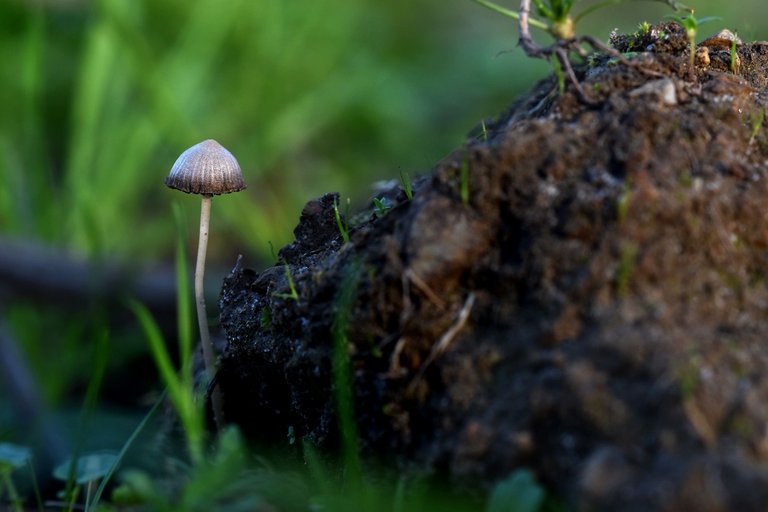 Few more little ones that I was a little too late too shot. The dark side took over one more time...
We are all doomed!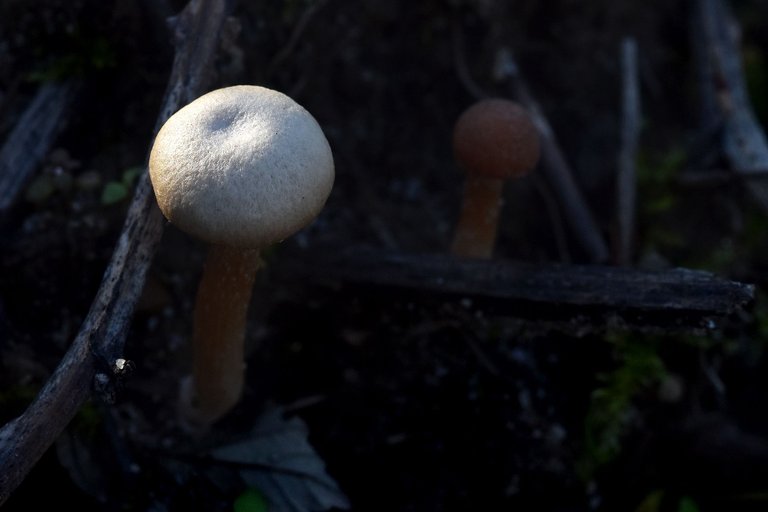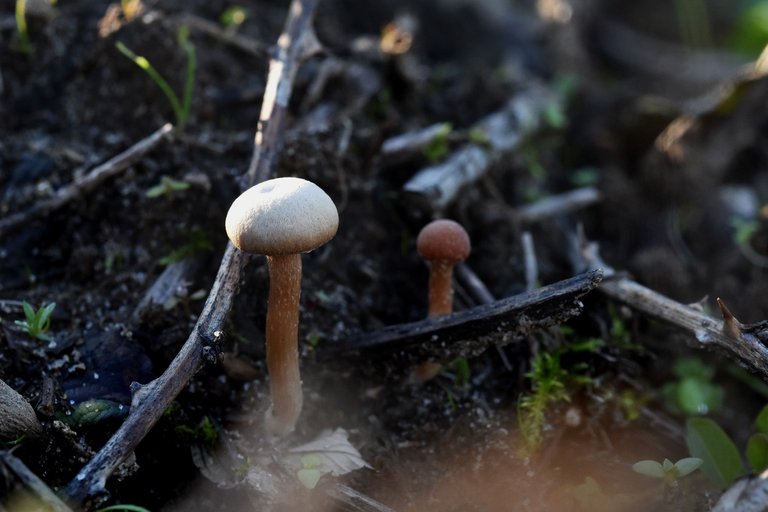 As a bonus today:
The Calendulas are blooming away despite the cold and short days. But I remember shooting some of them in Poland after a night snowfall, so I guess they just don't care much are the dark side low temperatures. One of very few flowers that were in bloom.
And of course there had to be a bugger.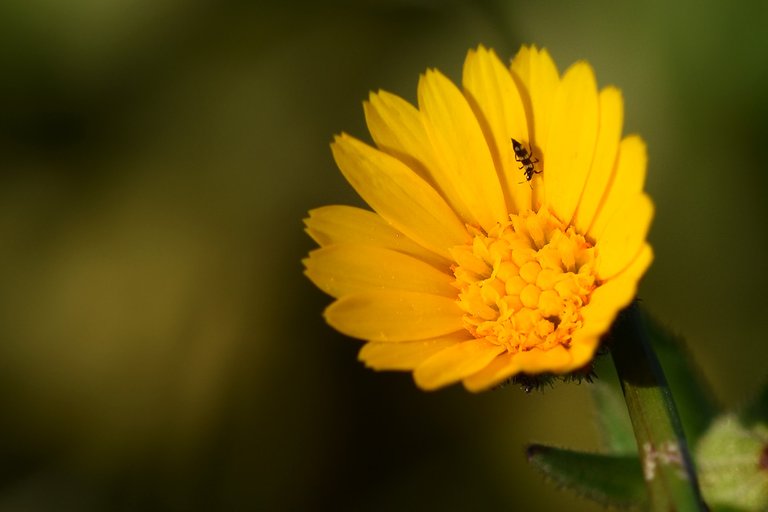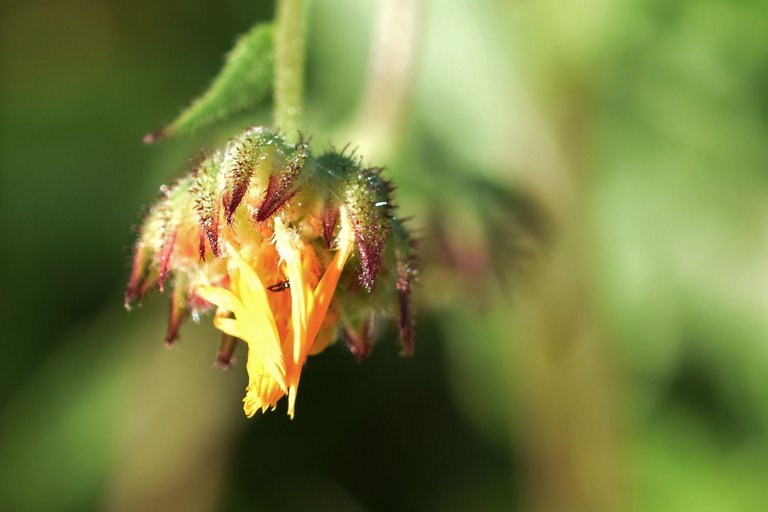 ---
How to join #FungiFriday:
when Friday comes (UTC time) post your own, original photo/drawing/art/food/anything-at-all of any type of fungi (yes, I will check and report stolen images or text!)
add #FungiFriday tag (it doesn't have to be your first tag)
Include "My contribution to #FungiFriday by @ewkaw" anywhere in your post.
Bonus:
Among all the correct entries I will pick the best, most interesting, most creative posts. Those will be included in the challenge Summary Post published during the weekend.
100% of the Summary Post payout will be split between the featured users.
To participate in this part, the post has to be published from the FungiFriday Community.
Happy FungiFriday!

»«
Shot with Nikon D5500 + Sigma 105mm lens
All photos, graphics and text are my own.






---
---