Golednrods on a rainy day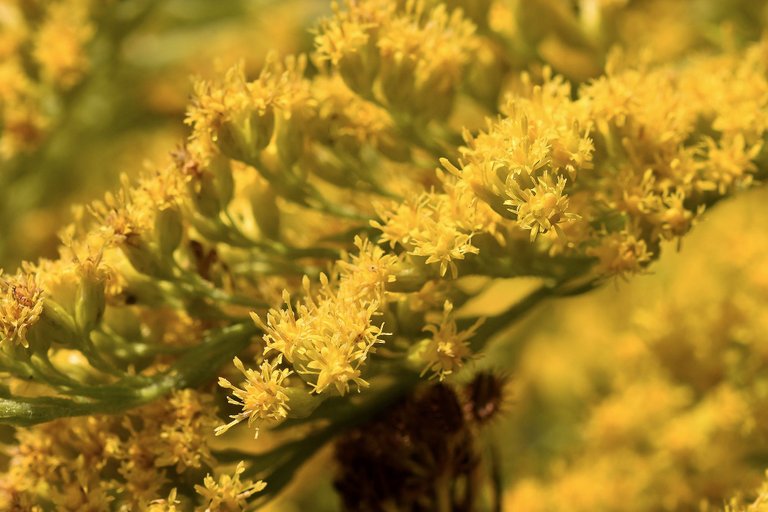 It's like a little bit of sunshine on a rainy day. It has been pissing for the past few days and I am loving it! :D. But its still nice to break the grey aura with some happy yellow.


Solidago canadensis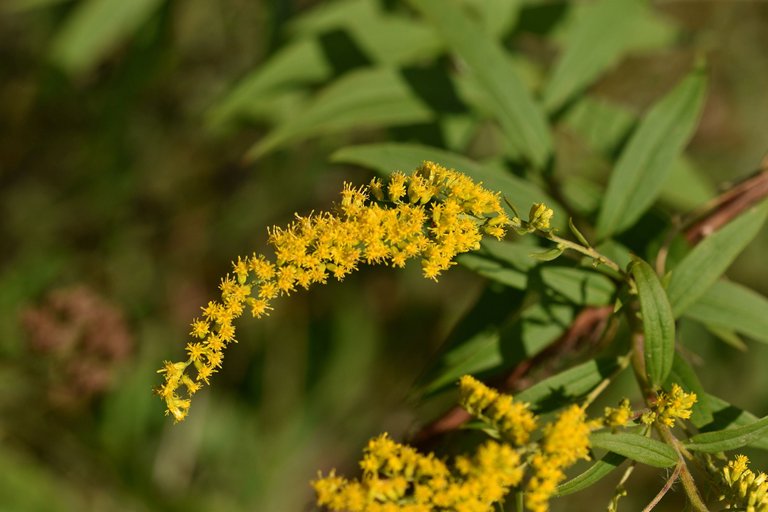 Considered an invasive weed on some parts of the world which doesn't surprise me. In September I could see it growing everywhere, where there was some space between the roads and fields. Any spot with some taller grass and bushes had the goldenrod blooming. I must admit it looked amazing, but I an imagine it can be an unwelcome guests.
Known also as Goldenrod or Canadian Goldenrod it can be found in the whole United States almost most parts of Europe.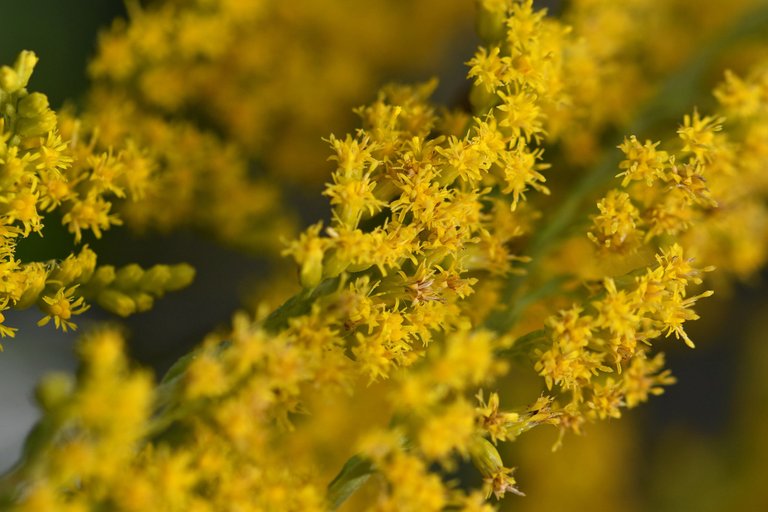 Blooming starts in early Summer and lasts until November. The abundance of flowers during the summer (when the blooming is at it's peak) is a great source of food for all kinds of insects. I did not find any, but it was probably because of the weather and a little colder day.
Millions of messy little flowers :)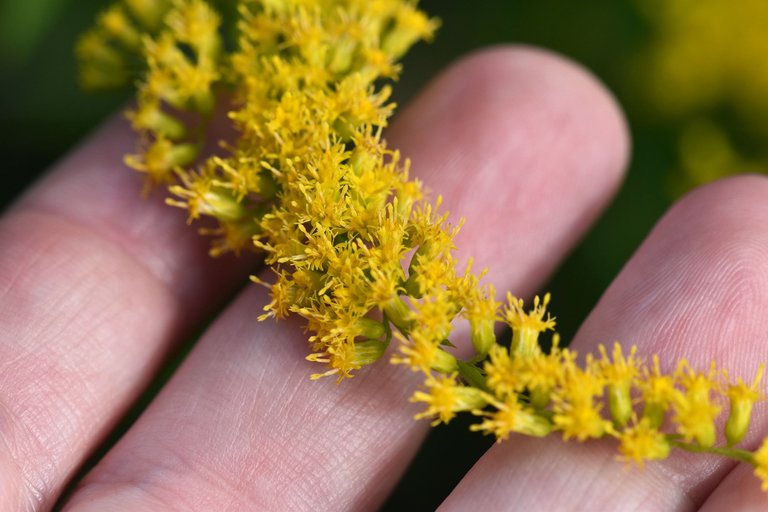 Thy grow on quite tall slender stems. There was plenty of flowers loser to the ground where the stems were bending or simply growing shorter.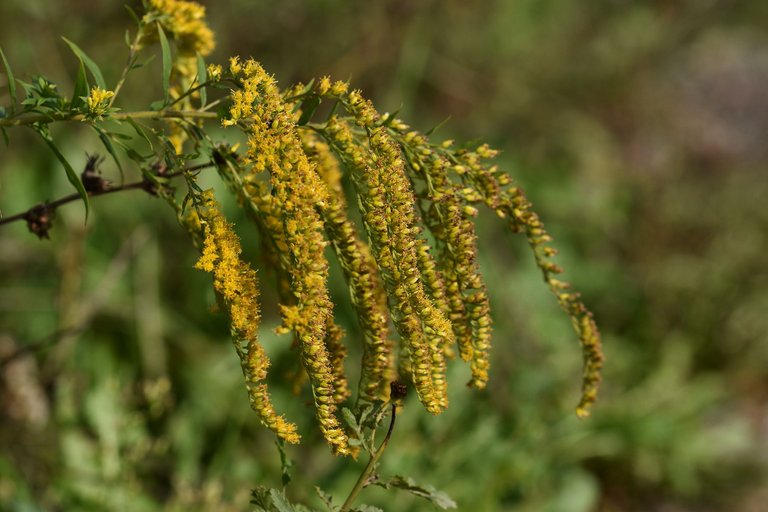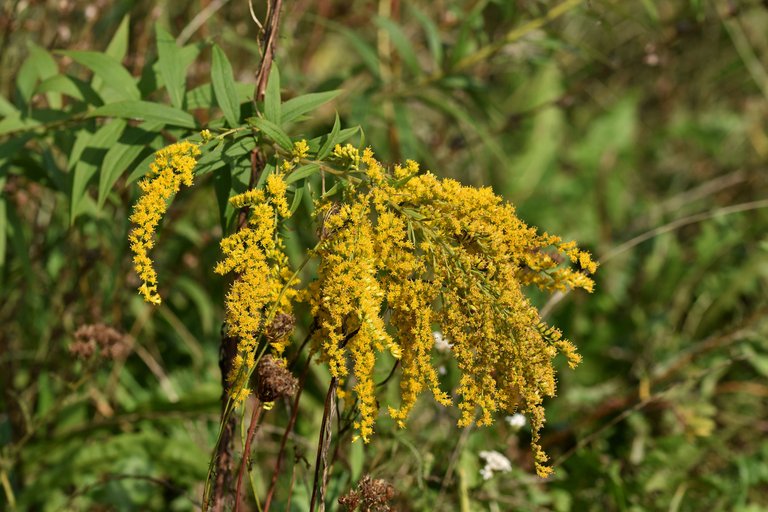 But in many places the plant was taller than me. It was usually closer to some trees or bushes where the stem could lean on and was protected from the winds.
They looked great, but if this thing grows without any control, it is impossible to pass though it.
A true weed :)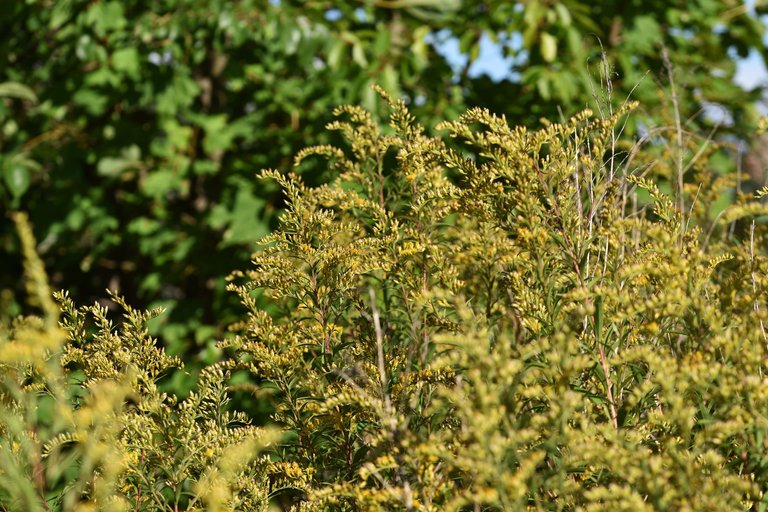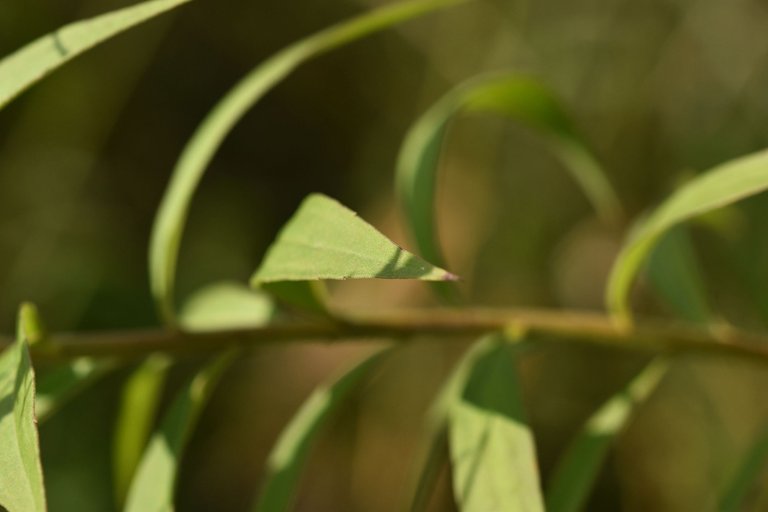 »«
Shot with Nikon D5500 + Sigma 105mm lens
All photos and text are my own.

---
---