Grey cats and blue lights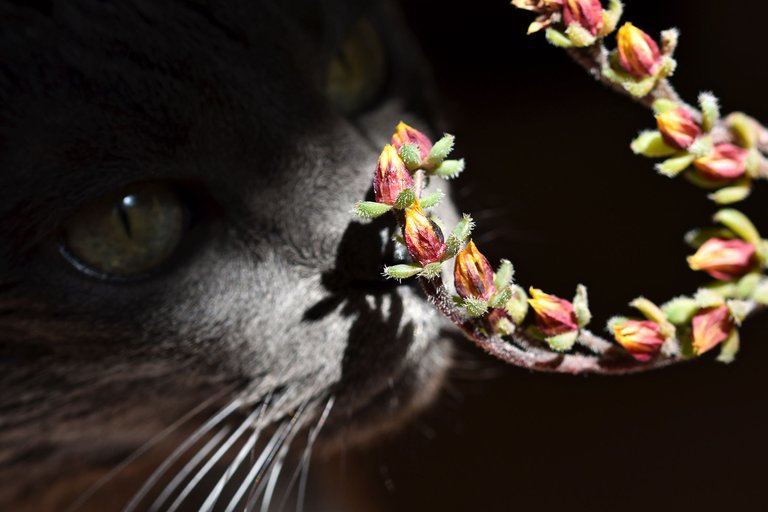 I got a new plant.
As any new plant it needs to be slowly adjusted to the new living conditions so first it is quarantined for a bit to see if there is no bugs, then it is inspected by the Furry Quality Inspector and only then it can slowly go outside to live with other plants.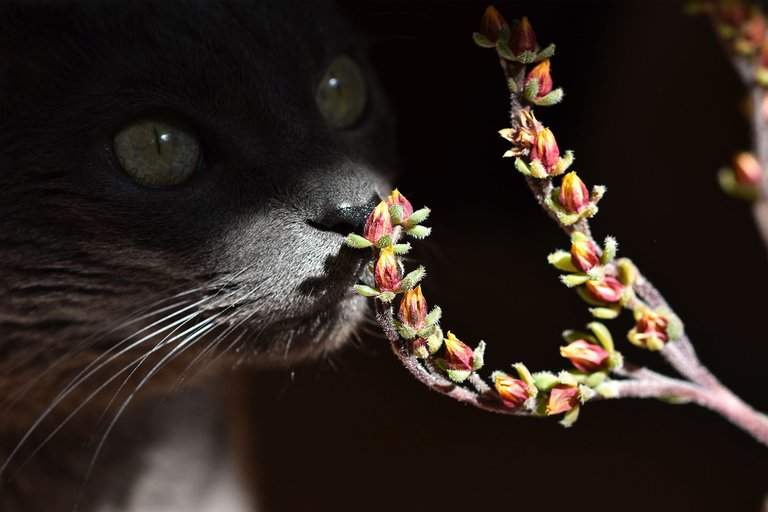 Quality inspector of course had to check it thoroughly. That's her job after all and I would not dare disturb the process.
Flowers, stems, leaves. All checked and approved.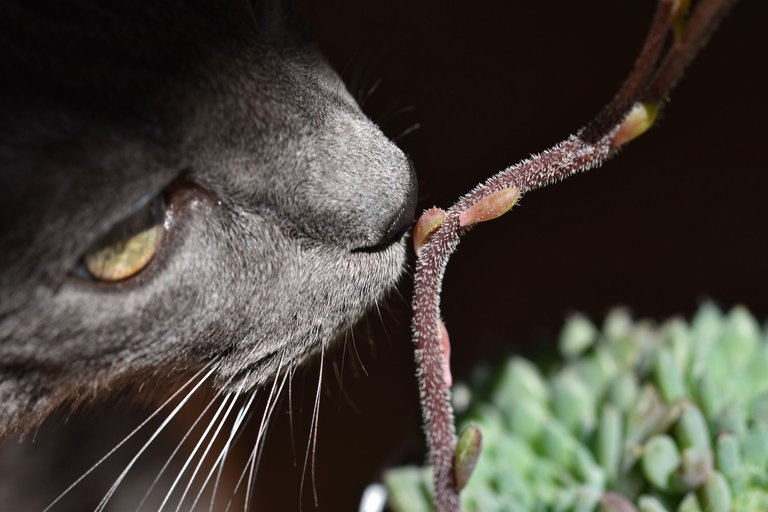 Holy shit! Did you see that?
See what?
Monster Eagles! Huuuuge! I saw!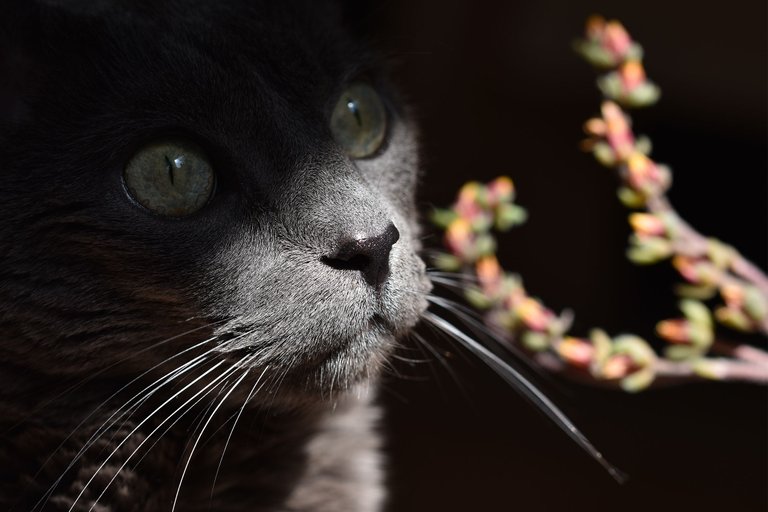 It was probably a pigeon.
Hell no! A dragon! I saw with me own eyes!
Look! Another one!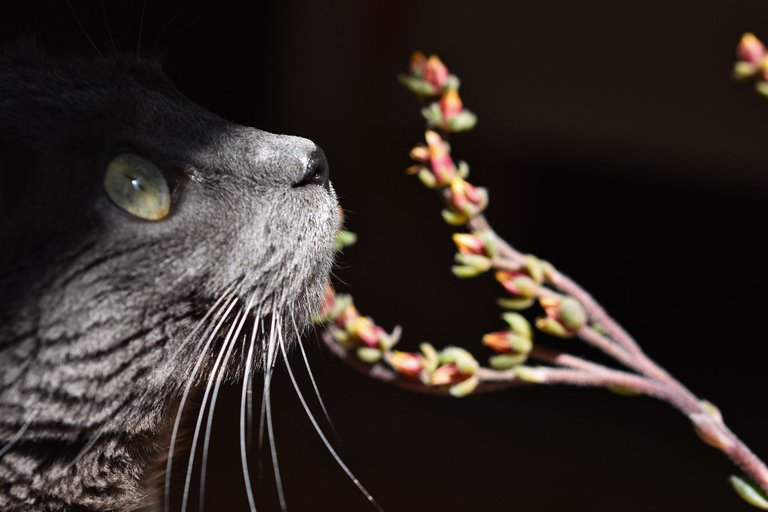 It was definitely a pigeon.
Hooman... you know nothing about dragons obviously. I am done working. Now I stay here in the sun and wait for more pigeons dragons.
And you, Hooman.. you are a party pooper.
A party pooper!!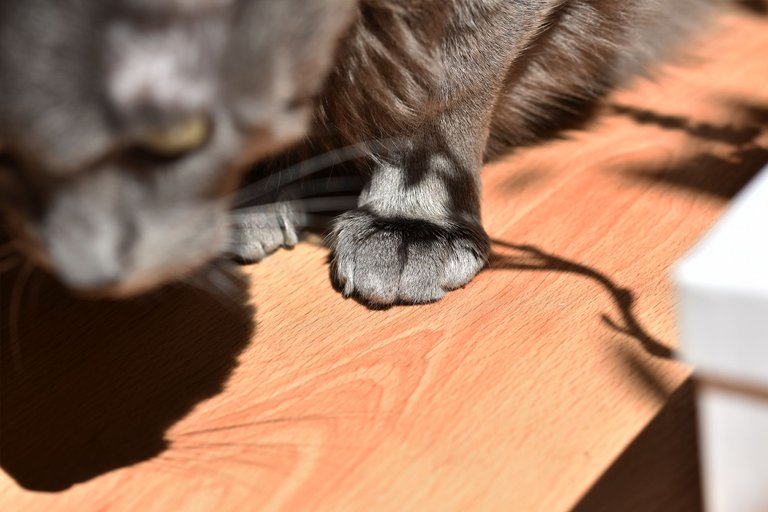 ---
Bonus track.
Because it is Saturday ;)
Travis - Blue Flashing Light
year 1999



»«
Shot with Nikon D5500 + Sigma 105mm lens
All photos, graphics and text are my own.

---
---