Guess how I am gonna bloom next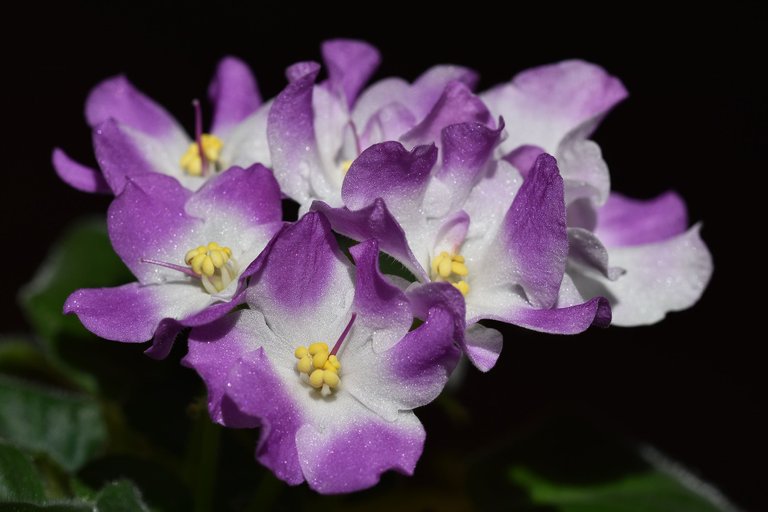 This must be the most reliable African Violet I have. And also one of the weirdest ones (one more can do the same tricks). It blooms few times a year, but with different looking flowers!
Once it is like you see here. Big, wavy petals with purple splashes.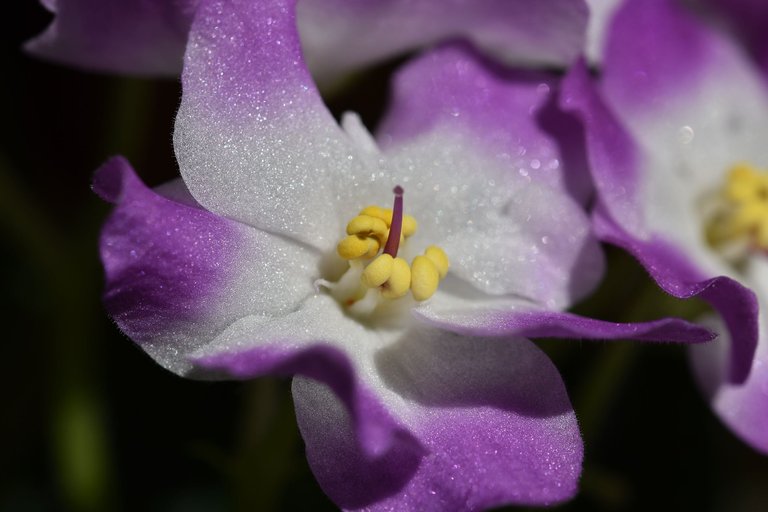 Some other times it blooms like this: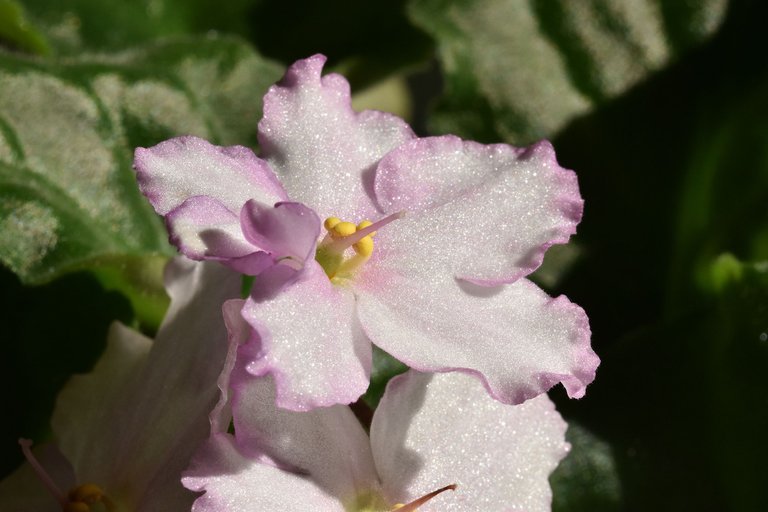 Some African Violets are funny like that and the change is caused by differences in environment, fertilizer, lights and so on.
The more purple version must it the "after winter set". Less light, cooler temperatures. It has been in bloom for a couple of weeks now.
The more white with just coloured edges is the "after summer set" when it is warmer and they get more daylight.
Its all good. I don't mind. I do prefer the summer blooms though.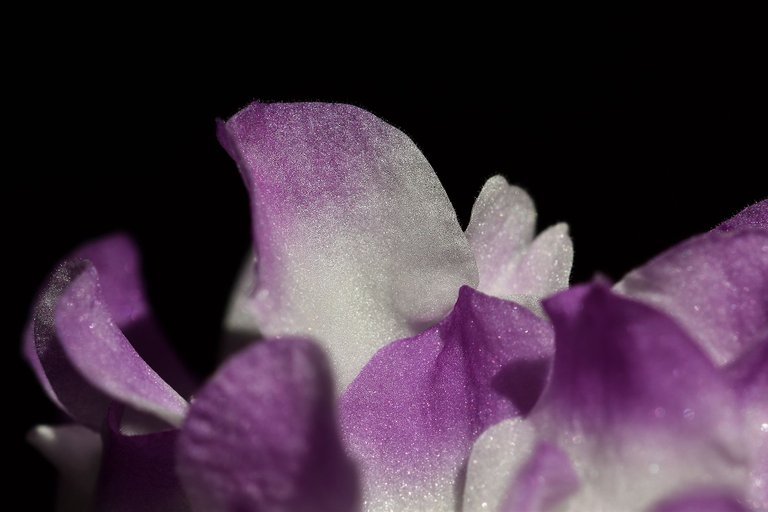 It always amazes me how lovely the petals look on photos. You do not normally see all the sparkles. The camera does manage to catch all little shiny bits though.
Of course the big zoom helps too.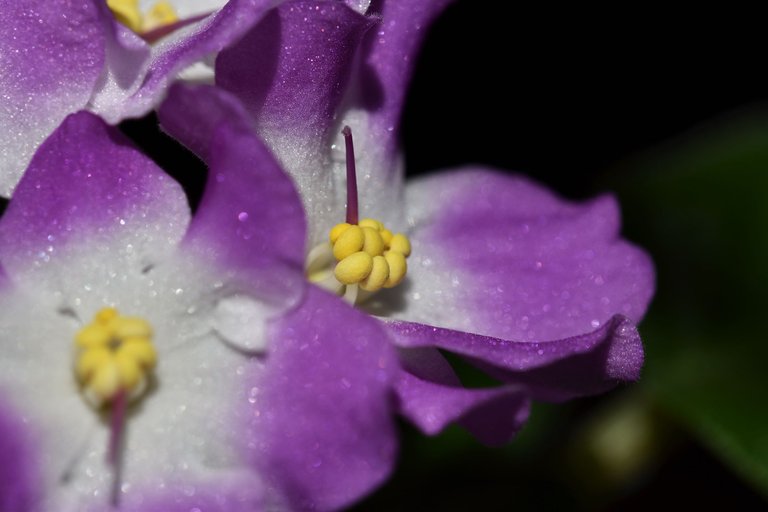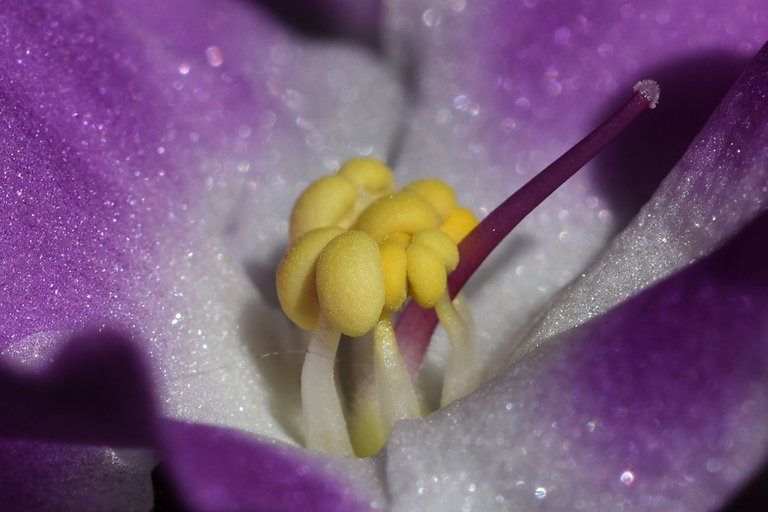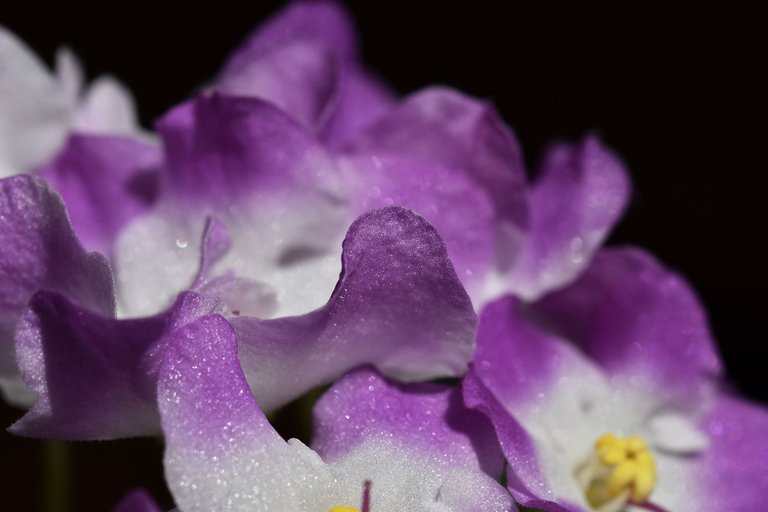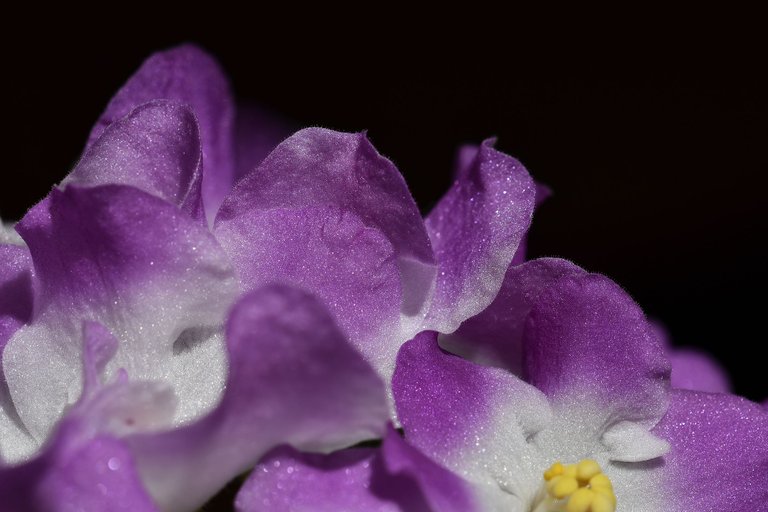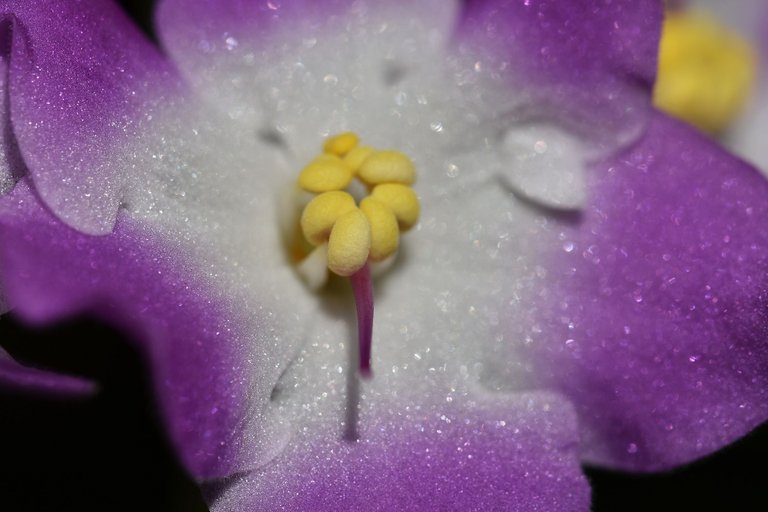 Isn't that a perfect little thing?
Don't mind the leaves - they are a bit dehydrated.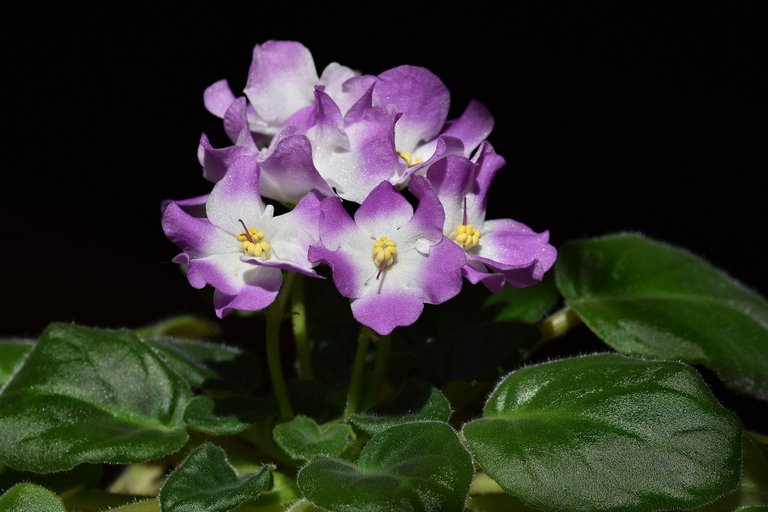 ---
Bonus:
Violets are one of the snacks for my cat so I have to keep them out of her reach.
I did a drawing a while ago of what she does to them.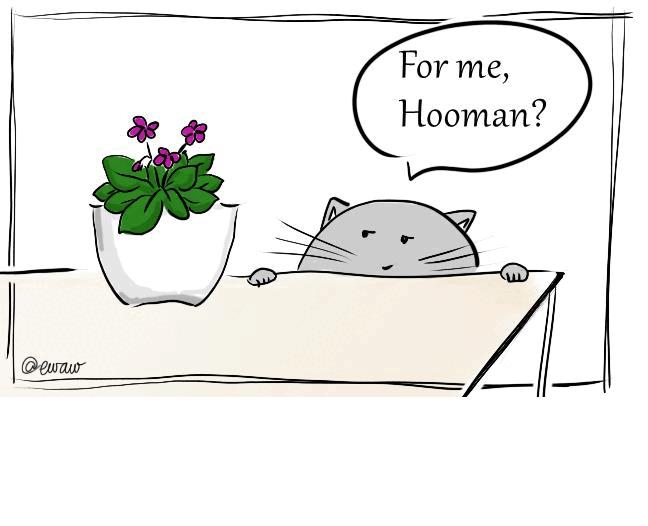 »«
Shot with Nikon D5500 + Sigma 105mm lens
All photos and text are my own.

---
---