I'll just rest here for a little bit | Tak sobie tu przycupnę na chwilkę.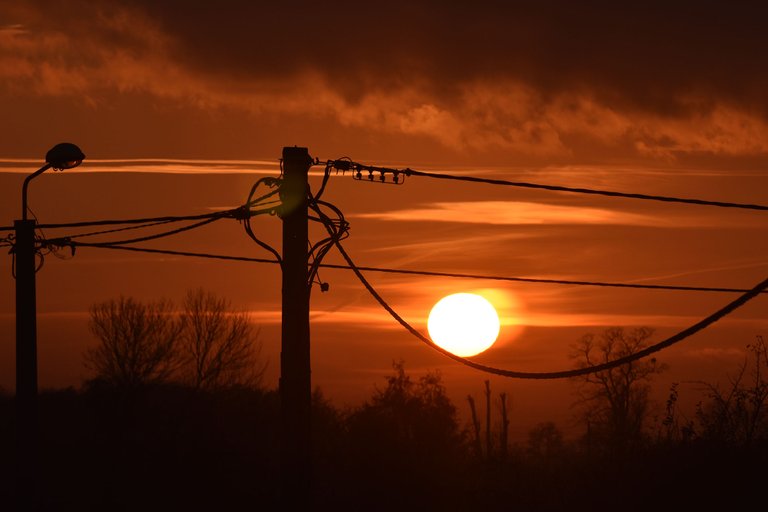 EN
PL
This, without a doubt, is the most memorable sunset for me. Maybe not exactly the sunset, 'cause it is like many others. But the photos I managed to take of it.
Right moment, right place you may say.
To bez wątpienia najbardziej pamiętny zachód słońca. Może nie dokładnie zachód słońca, ten jest jak wiele innych. Ale zdjęcia, które udało mi się zrobić.
To się nazywa właściwy moment i miejsce.
And what is more interesting I shot those though a window glass from my house, thus you can see some double suns here and there. Which actually looks pretty cool.
W dodatku zdjęcia robiłam przez szybę z pokoju. Na niektórych fotografiach widać odbicie słońca.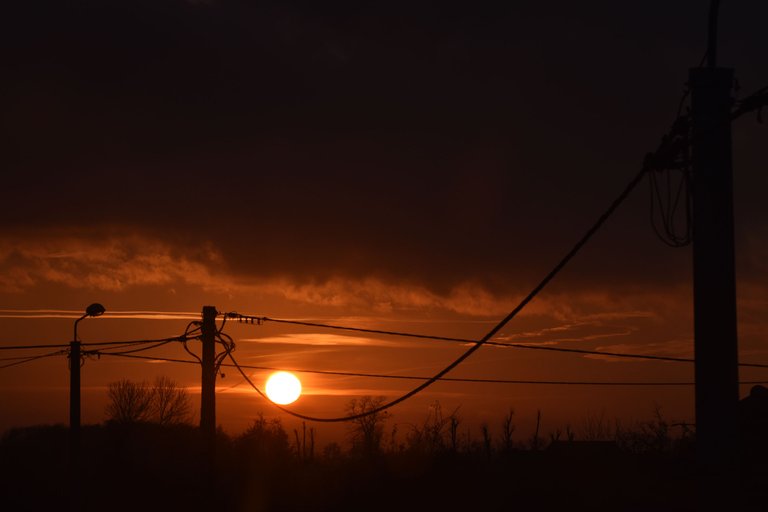 EN
PL
It was a late afternoon of a different November. The days in Poland at that time of the year are super short and it was probably around 4-5pm. I saw the warm light shining on the wall and went to have a look.
To był inny listopad późnym popołudniem. Dni w Polsce o tej porze roku są bardzo krótkie, mogła to być 4-5 godzina. Złote światło zaczęło odbijać się na ścianie i z ciekawości wyjrzałam przez okno.
I'll be damned!
I doped what I was doing and run to get my camera. You do not miss sunsets like this!
Normally I would bitch about those electric lines being on the way, but here they are just perfect!
I niech mnie coś strzeli!
Momentalnie rzuciłam co robiłam i poleciałam po aparat. Takiego zachodu nie można przegapić.
I normalnie to bym sobie ponarzekała na wszystkie linie energetyczne, ale tu wszystko jakoś się pięknie zagrało.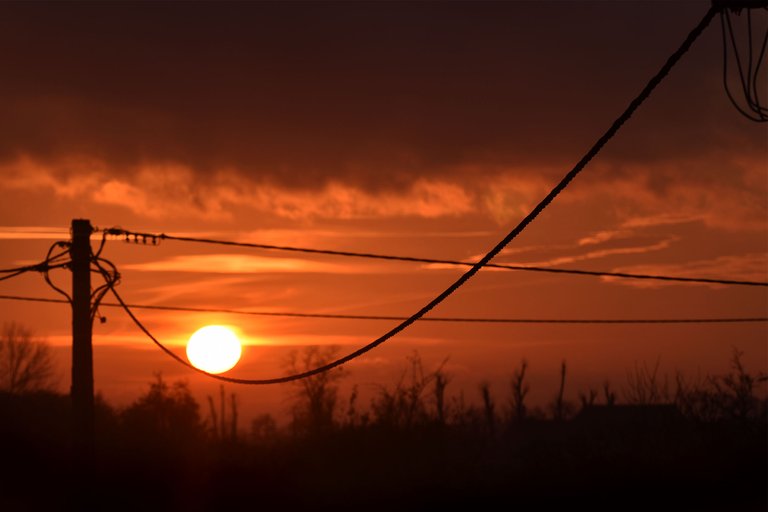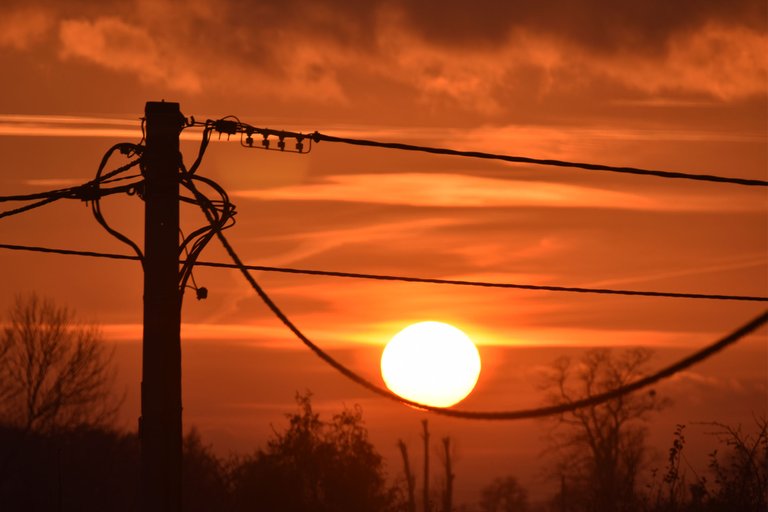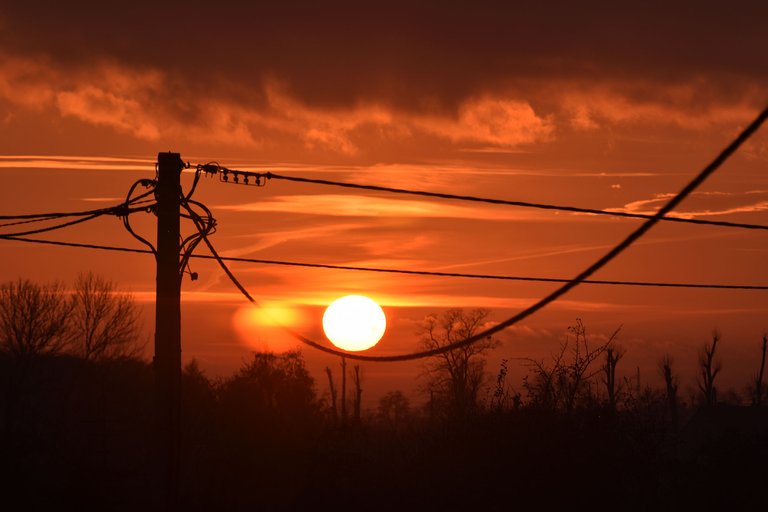 | EN | PL |
| --- | --- |
| And then it decided to jump. | A potem postanowiło zeskoczyć. |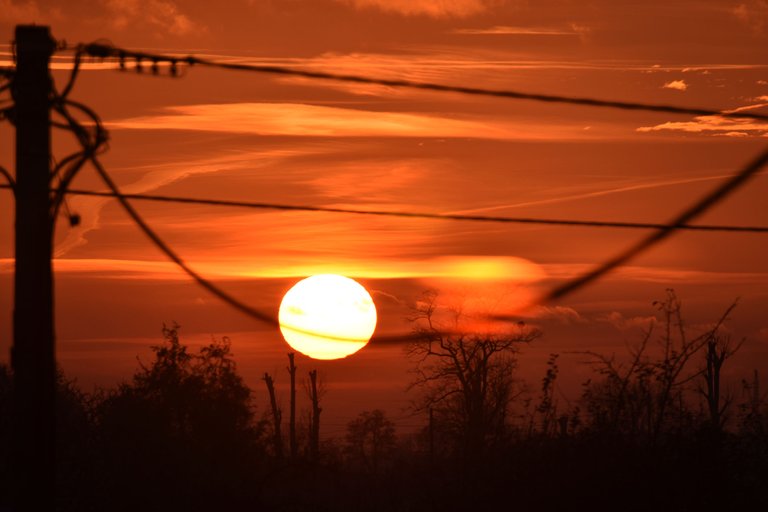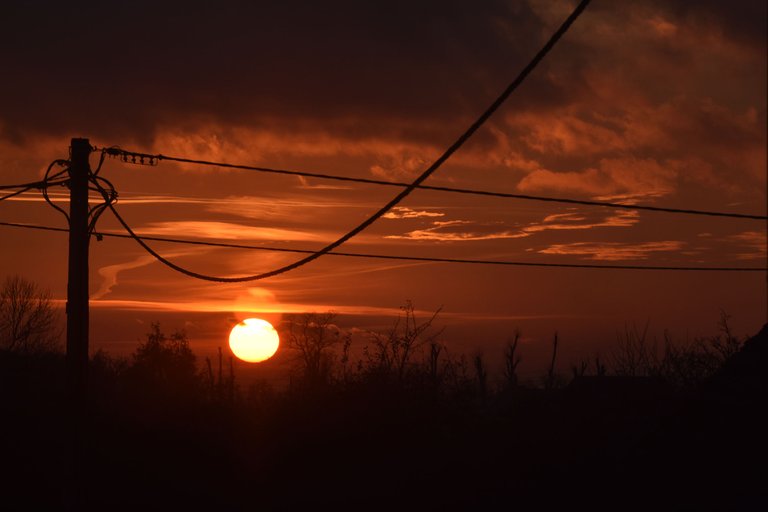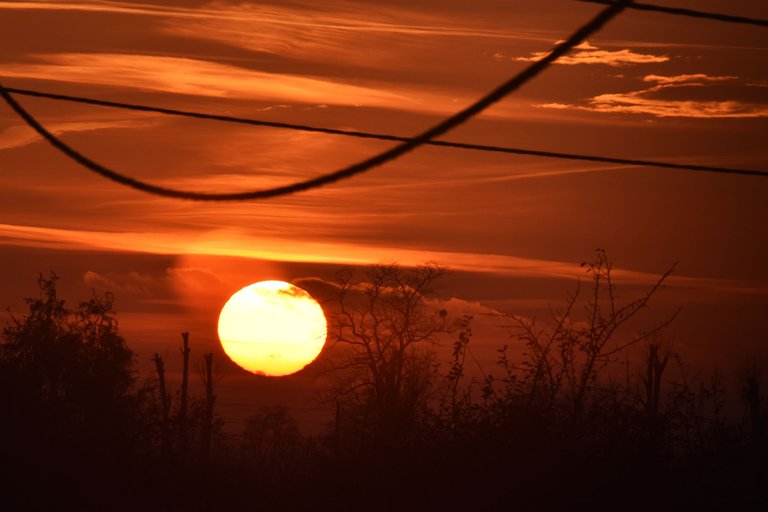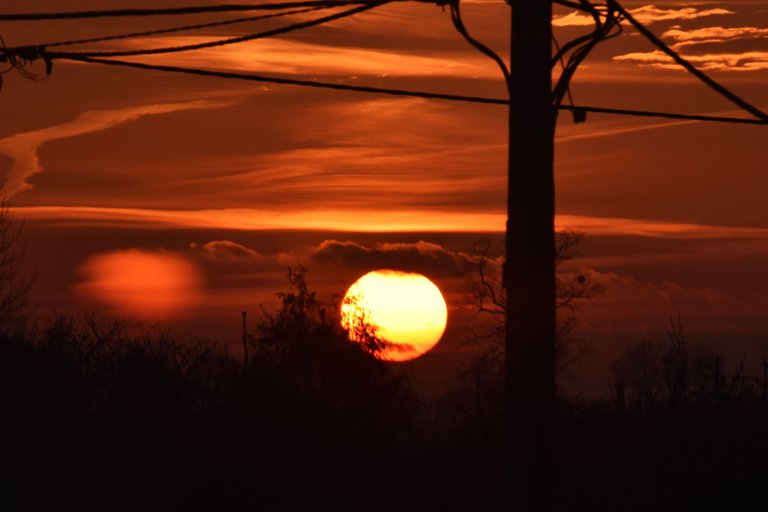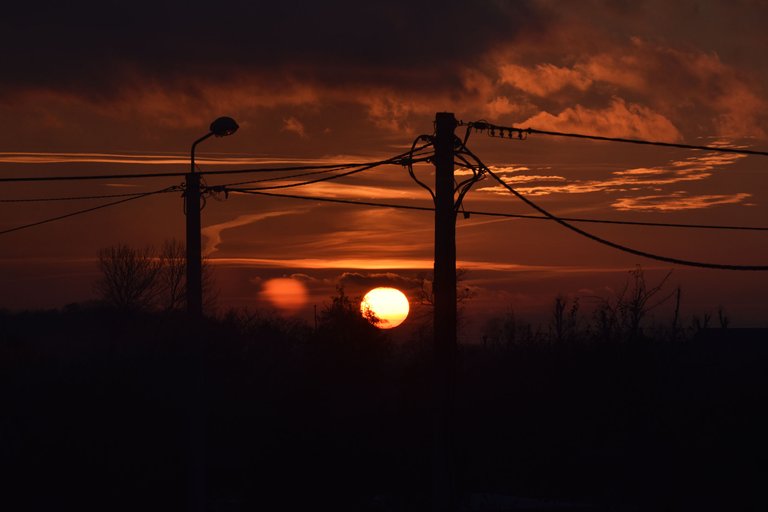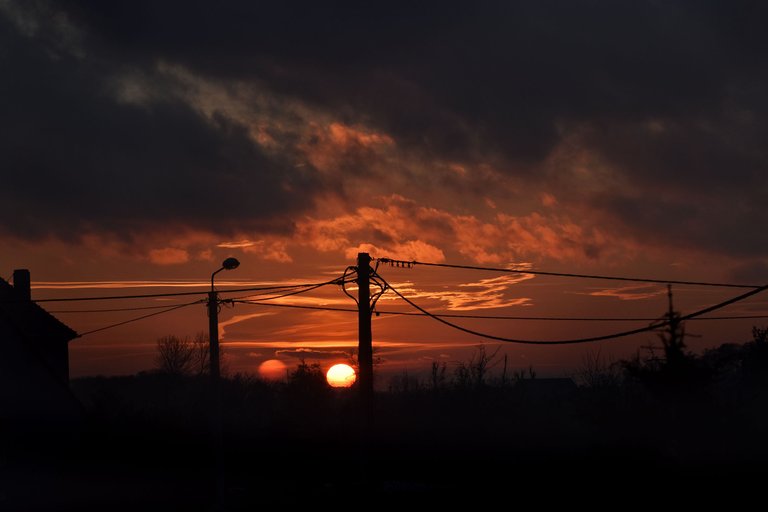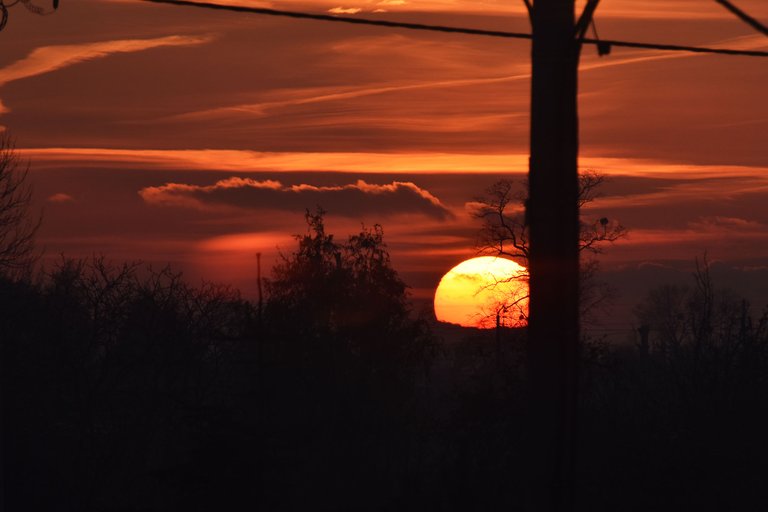 | EN | PL |
| --- | --- |
| Cold even air, naked trees and some slight mist in the cold, crisp air. I love evenings like that and I do not mind the cold. | Mroźne, wieczorne powietrze, gołe drzewa, lekka mgła. Takie wieczory uwielbiam. Zimno mi nie przeszkadza. |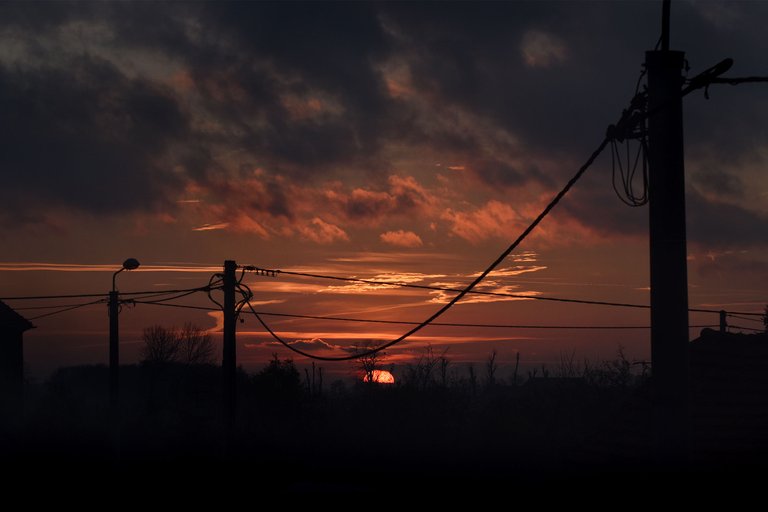 | Spare lights: | Światła zapasowe: |
| --- | --- |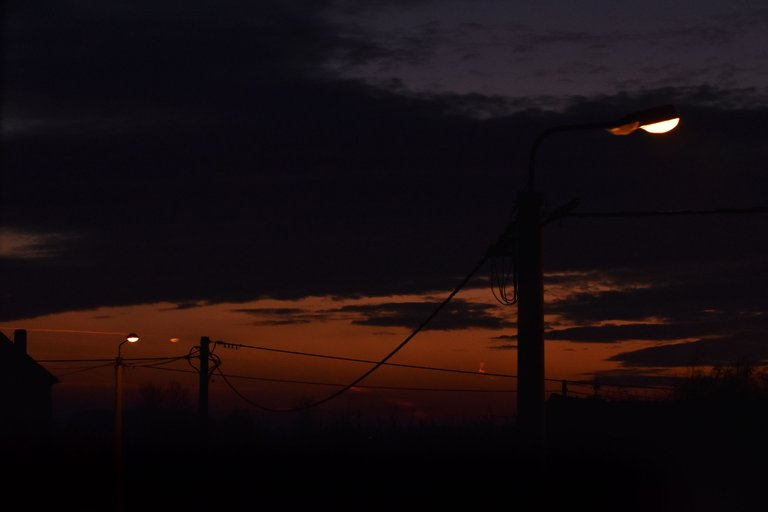 ---
| EN | PL |
| --- | --- |
| Here is a mendatory sunny song for ya. | Obowiązkowy słoneczny uwtór na dziś. |
The Police - Invisible Sun
year 1981
»«
Shot with Nikon D5500 + Tamron 70-300mm lens
All photos and text are my own.

---
---