Like the fly on the wall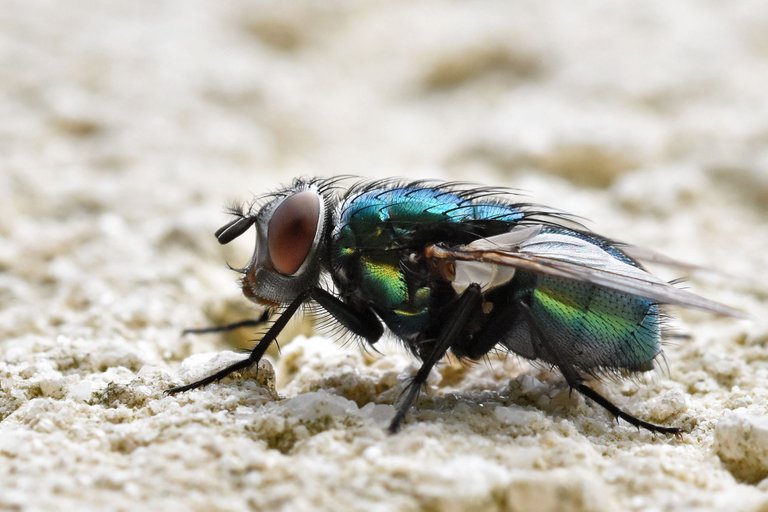 Annoying, buzzing little things! Always there when they are not needed and always trying to get to your food and drinks (see gif a little lower). Lately even my cat is not interested in them. They probably don't taste very well either (she prefers moths now... diva..).
But damn they look good on photos! Just look at this guy (or gal). Hairy back and legs, huge eyes and mustache. A true mafioso :)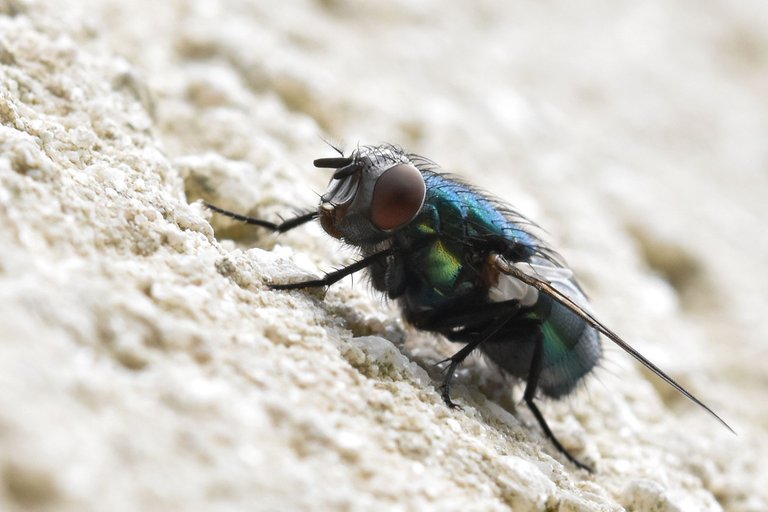 I found this one warming up on the wall after a cool morning.
The blue and green colour is pretty amazing on it too. Who would have thought they can be actually pretty :)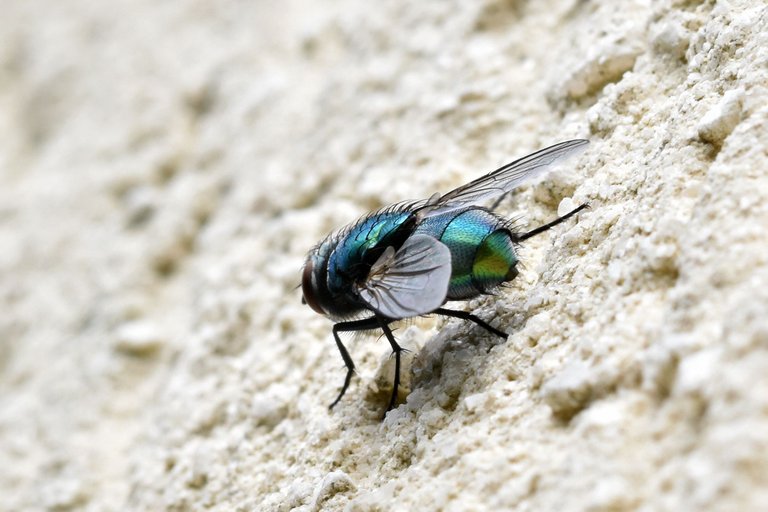 A little bit later I spotter another one feeding on a Calendula flower. But since it was already warmer and they got their energy back, it was a bit harder to get. They get lazy and easier to shoot when it's cold.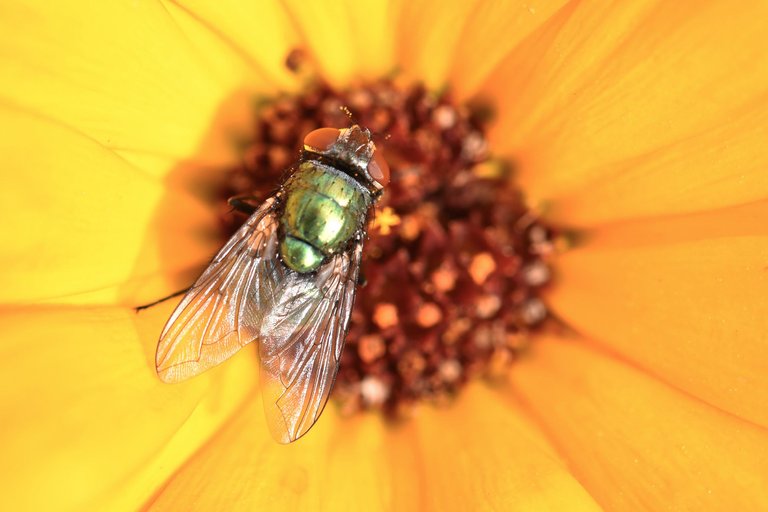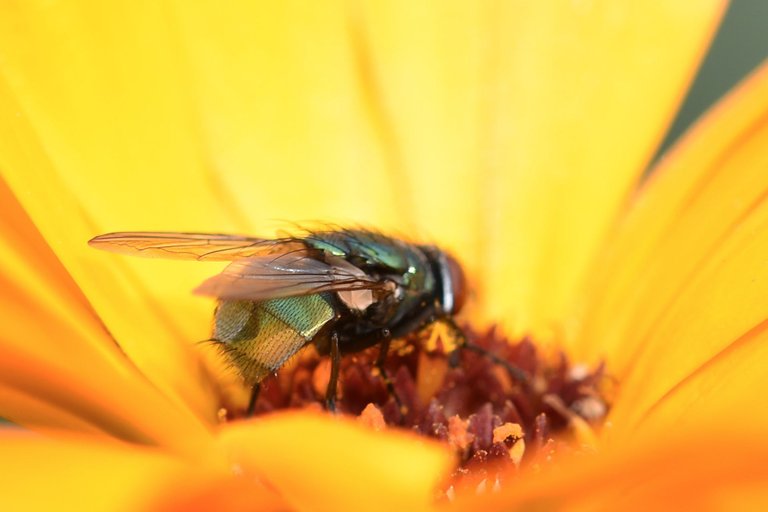 I left best for last :)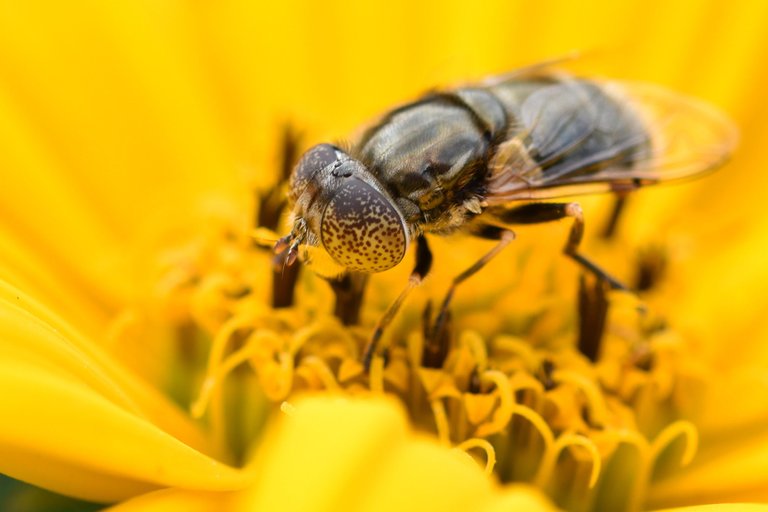 I did see flies with such cool eyes on other users photos, but I have never seen it myself. I was not even aware that they do live in Poland.
Of course it can happen that they are very common, but with bare eyes it is har to see the spots anyway.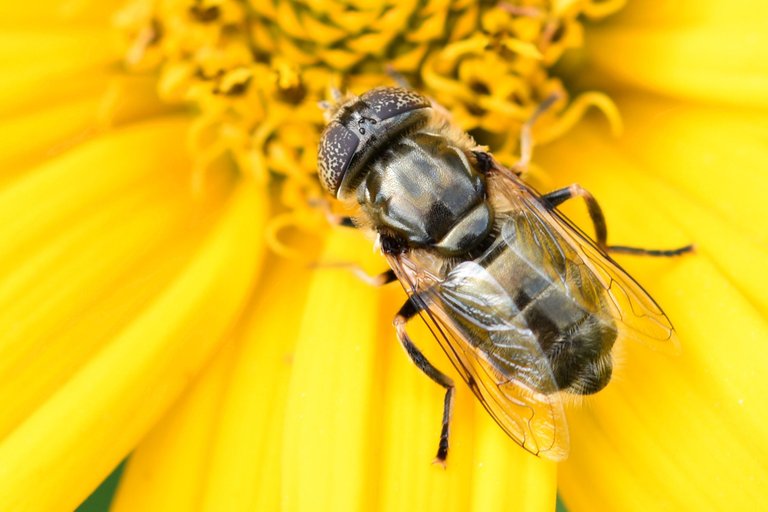 I missed the focus on this one - enjoy the pretty flower center then ;p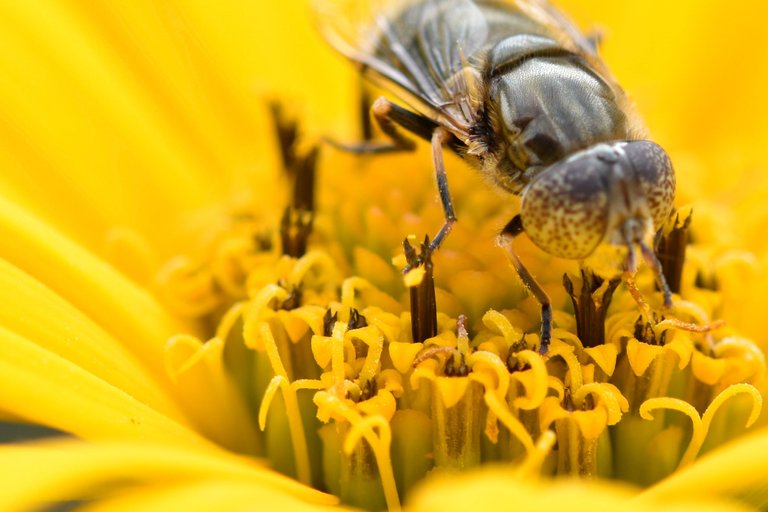 I just remembered I did some silly drawing a while ago with them. Here is a reminder :p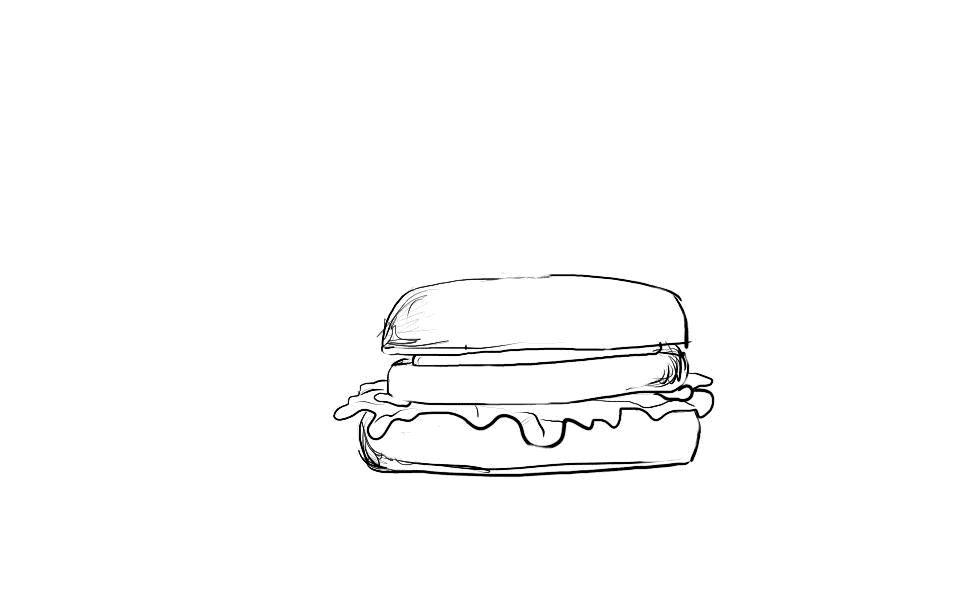 ---


Bonus song:
U2 - The Fly
year 1991



»«
Shot with Nikon D5500 + Sigma 105mm lens
All photos and text are my own.

---
---