Loquat hairy buds season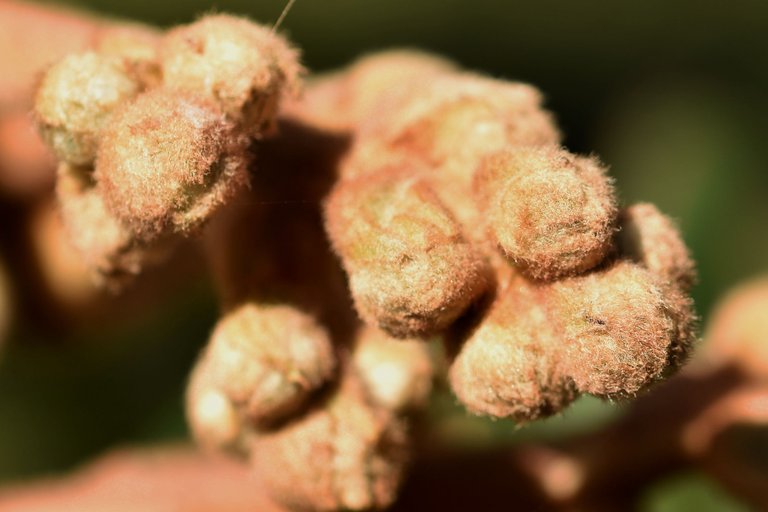 I am not used to see trees blooming in late fall (almost winter). Knowing that in other parts of Europe it started to snow and here (Portugal) some trees are covered on flowers and insects is quite bizarre.
But it happens. And I took me a while to figure out when does Loquat blooms since the fruits show in the shops so early in the year.
Well, the time is now!
The trees stay green over the year an now they will grow their super hairy buds. They look like a start for some berries at first, but small, white flowers will pop from from them soon.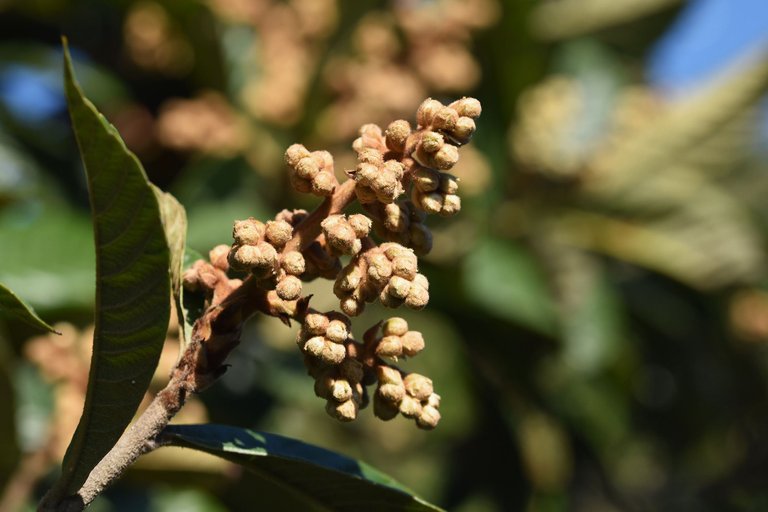 Each tree... each branch has hundreds of those clusters. Not all will become a fruit, though there is always abundant of fruits on each tree.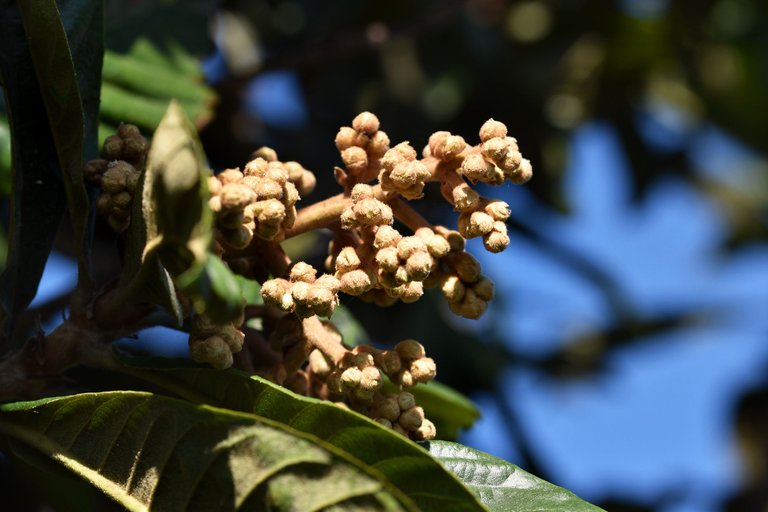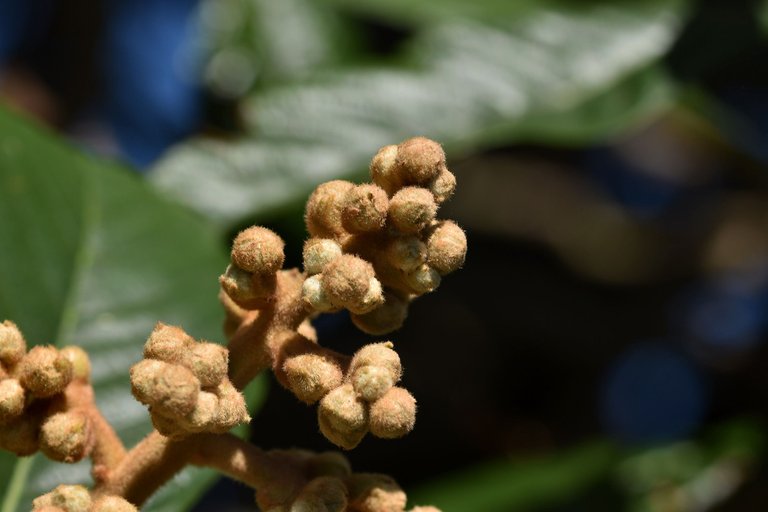 The buds (as you can see), stems, leaves and later the fruits when they are young especially are covered in the tiny hair.
Locals use the leaves of the tree to make tea. It is supposed help lowering the harmful cholesterol.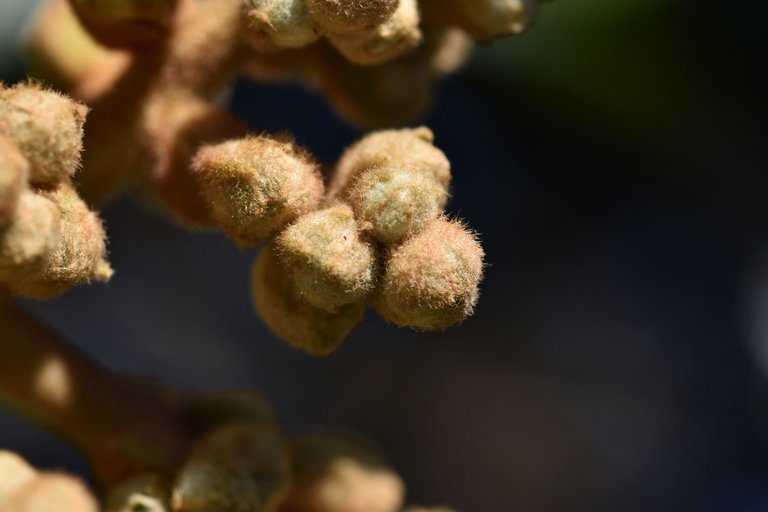 And then the flowers open and it is like happy hour for all the insects that feed on nectar and pollen. Standing close to a Loquat tree in bloom you can head the buzzing. Bees, wasps, flies, butterflies, bumblebees, beetles. Anything.
No wonder really since this is probably one best sources of foo at this time of the year (there are some wildflowers blooming now too, but not as many as in spring).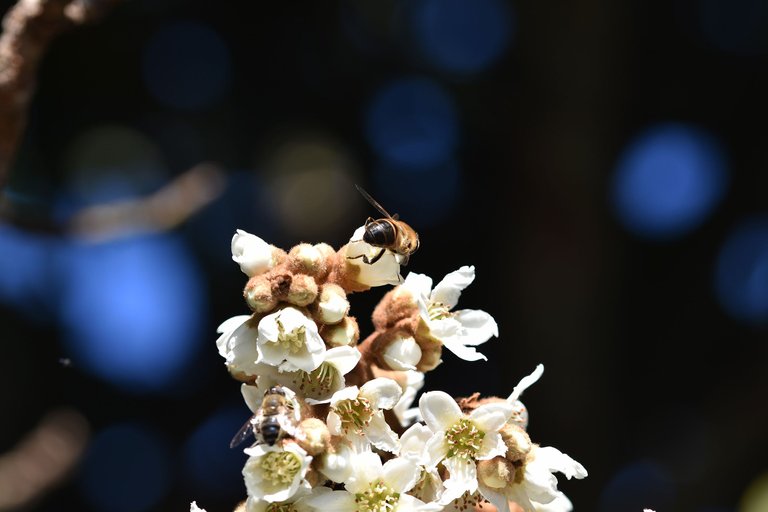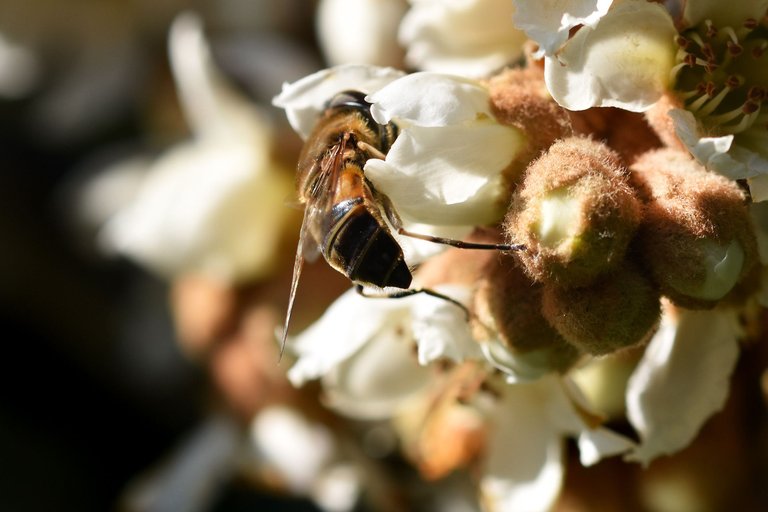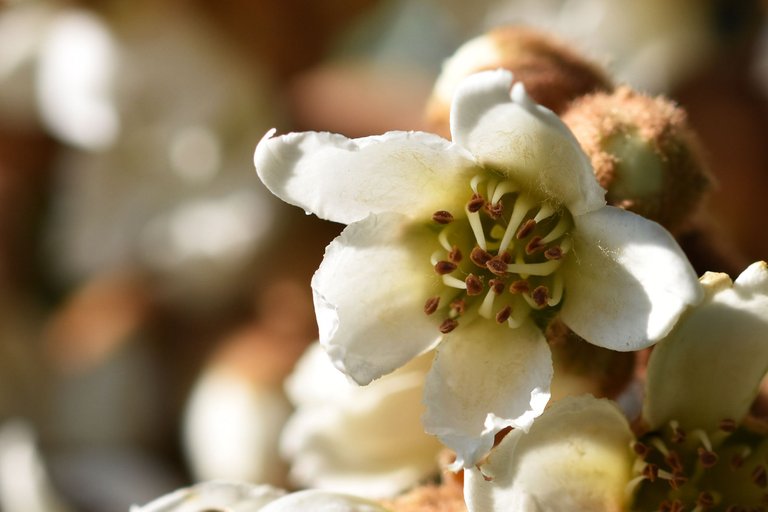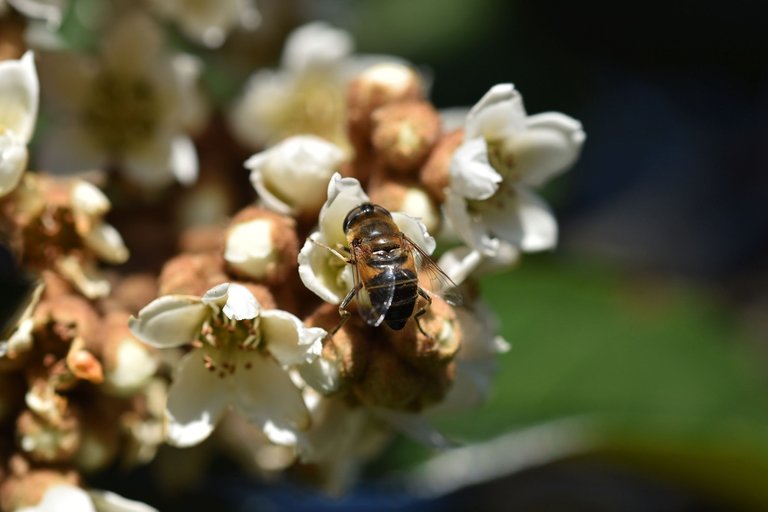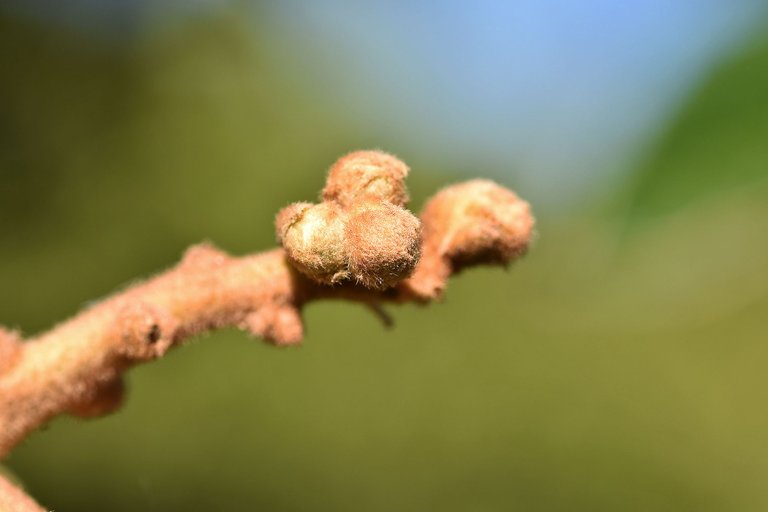 I got a young fruit photo from another time. This is now they will look around January. They will mature quite fast and will turn to a yellow deliciousness :)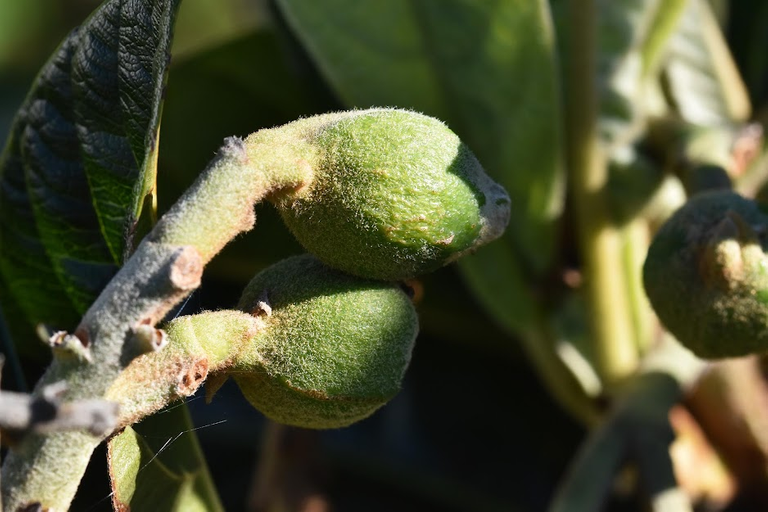 »«
Shot with Nikon D5500 + Sigma 105mm lens
Location: Portugal
All photos, graphics and text are my own.

---
---