Lovely little duo - Aylostera and Sulcorebutia in bloom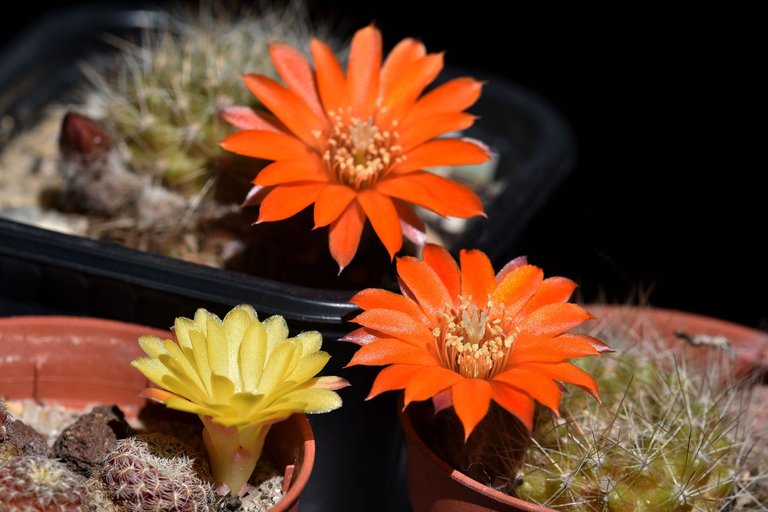 I shot the two in one go since they both opened in the same time. The flowers on cacti do not last long and I have missed shooting some this season already, which is a bit of a shame. I thought I would have another day, but they had something else in mind.
First up: Aylostera Flavistyla FR756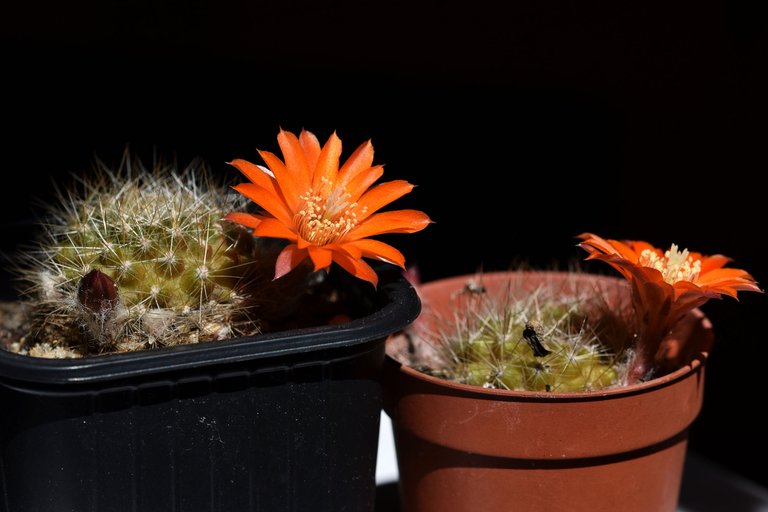 Both plants are the same age, but one is growing in smaller 5 cm pot, and the other one in bigger square one. I planted them like that on purpose to see how they will grow and what will be the difference between them.
Another reason was that in case the big one doesn't dry fast enough and the cactus rots, I still have the other one.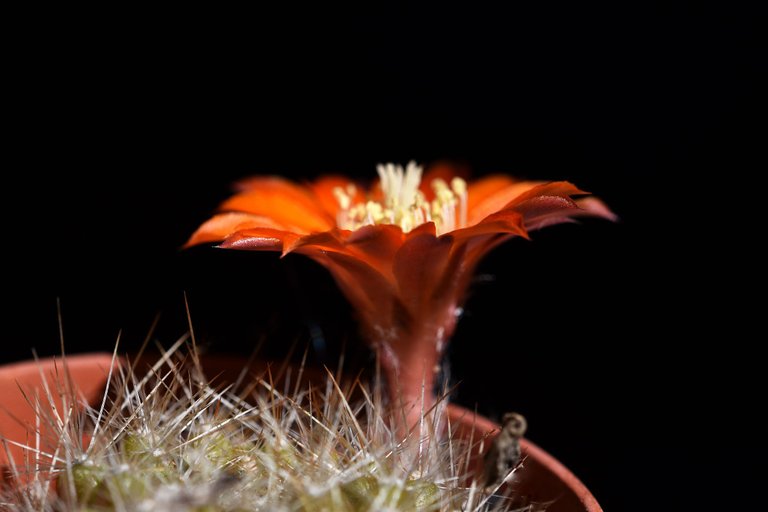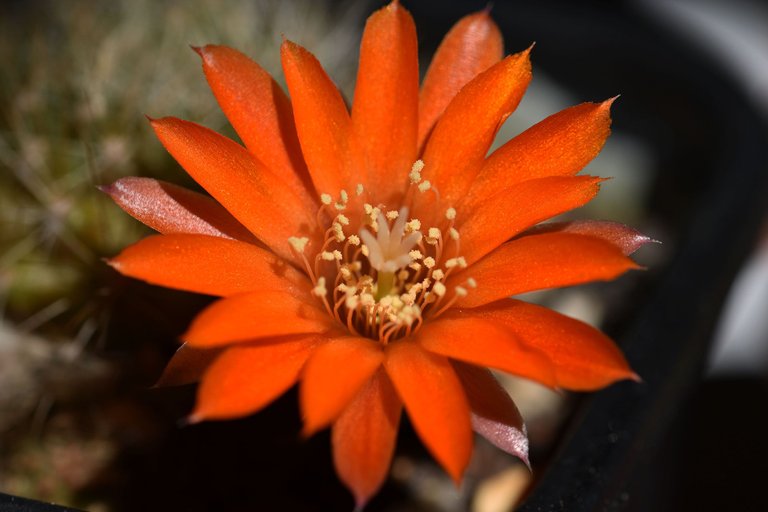 It turns out that she actually likes the bigger one more. The cactus is a bit taller, not like a flat pancake and started to grow multiple little offshoots a lot sooner.
The one in a round pot has some too, but they showed up later and are a lot smaller. It will get bigger pot now too, but I did not want to move it after I saw the buds on it.
I should have repotted it around February, before they started to grow, but I got distracted and the right time was gone. Now we wait.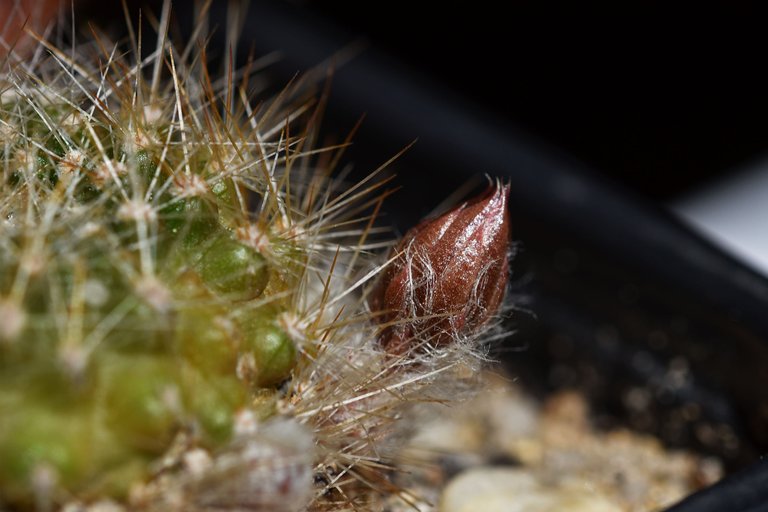 Still more buds to come and the one that are done started to produce pods - tiny little berries right at the base.
I did pick some sees a while ago and I have one small seedling growing. Will be cool to see all three blooming in the same time.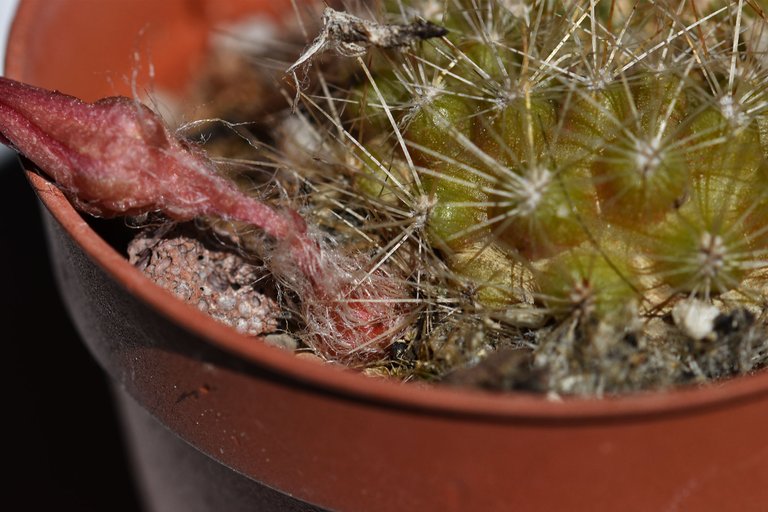 See the little ones?
There is more of them around. I'm supper happy about it as I would love to see it growing in a nice clump.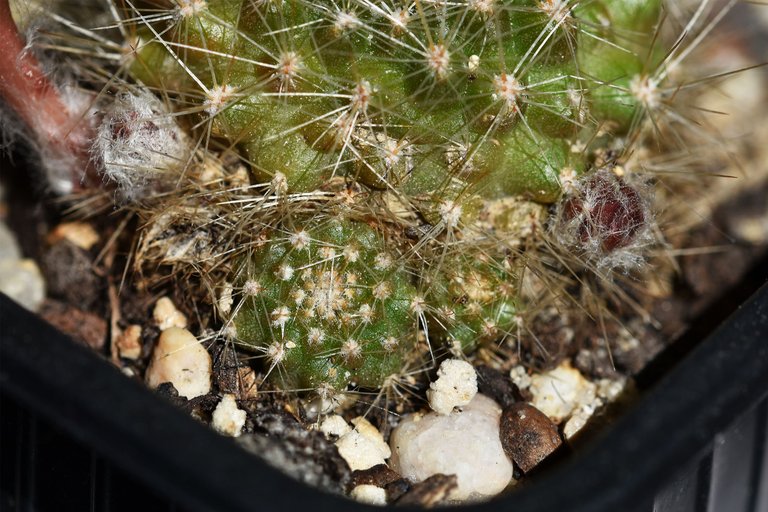 The second one is a poor little, recovering Sulcorebutia gemmae.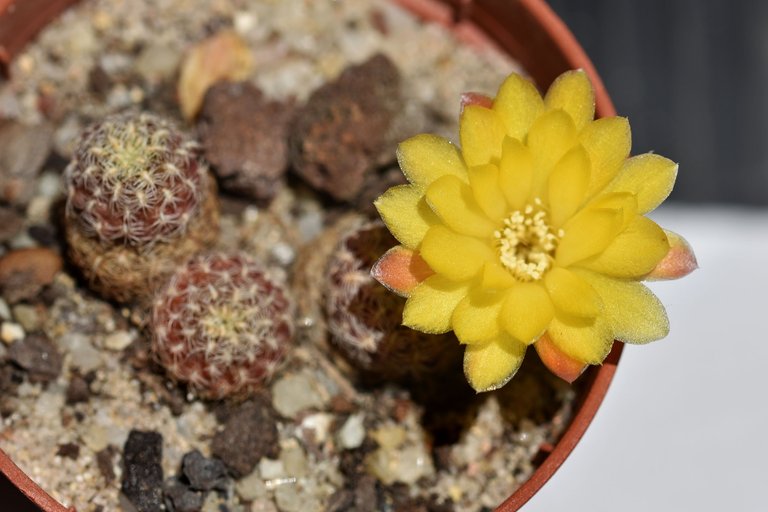 I had a big plant before, but it started to rot. I managed to save few small shoots only.
This thing is so small I am surprised it even bloomed. I have 3 pots like that all with small little babies in hoping that they will not die on me and will eventually reach the size of the plant I had.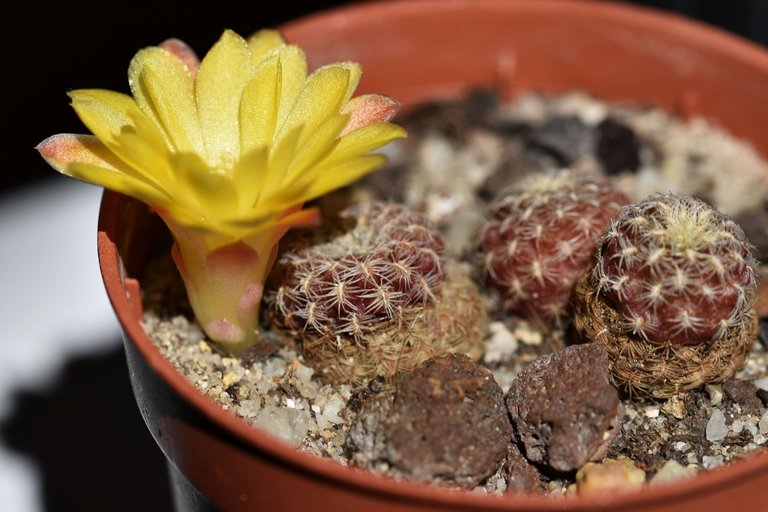 The photo below is from 2020 and you can see how beautiful it was! All the big stems are gone. The main one in the middle completely rotted off.
I planted it in bigger pot since it was already touching the sides and the rain did the rest. I managed to save few of the little ones.
Unfortunately.
Finger crossed for the babies!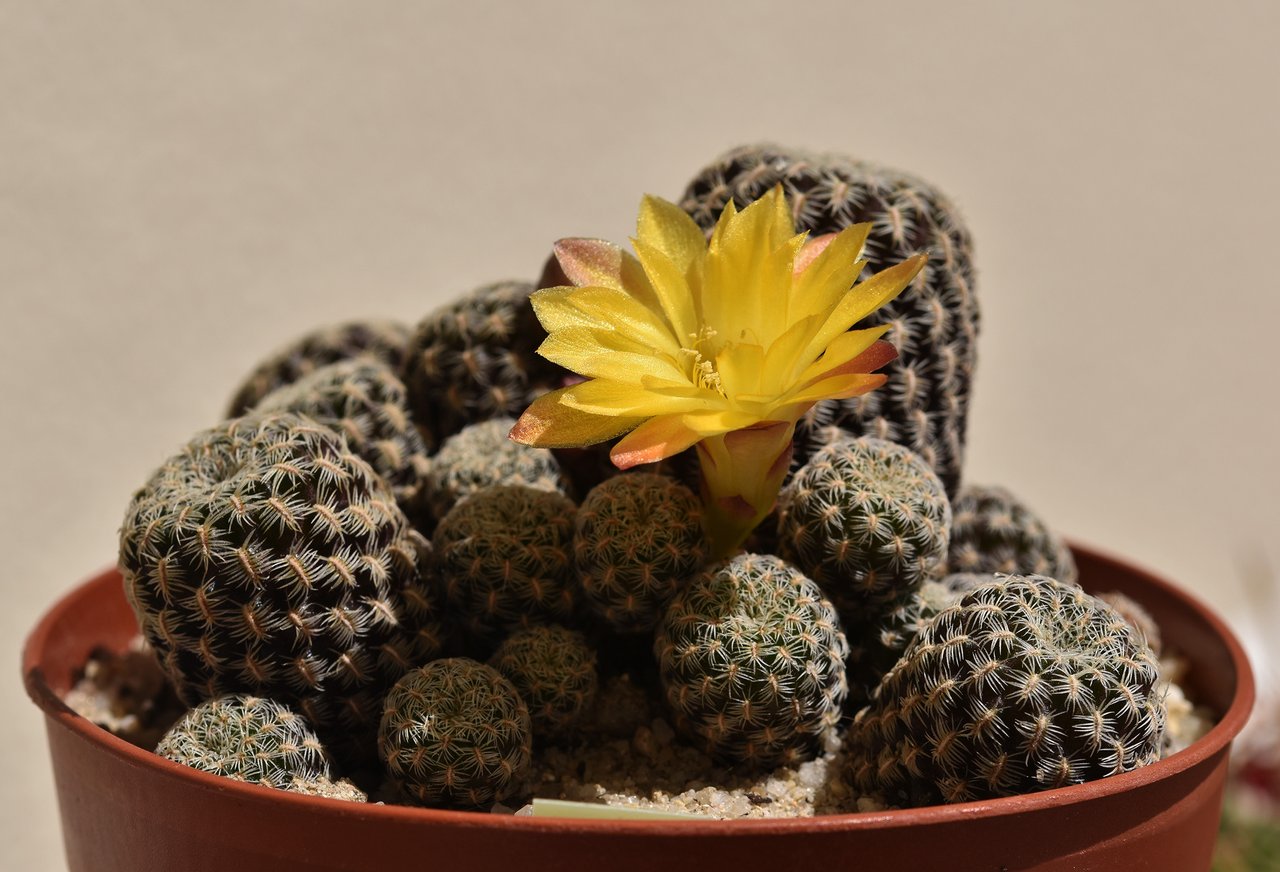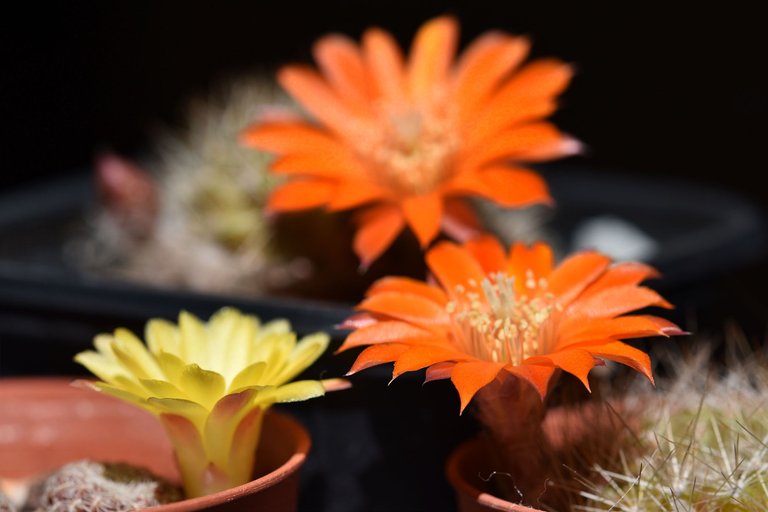 My other blooming cacti:
Click on the image to view full post.
| | | | |
| --- | --- | --- | --- |
| Chamaecereus hybrid | Sulcorebutia Canigueralii | Mammillaria camptotricha | Mammillaria Glassii |
| Gymnocalycium baldianum | Mediolobivia mudanensis | Lobivia Arachnacantha | Rebutia hybrid |
| Mammillaria Bombycina | Mammillaria Gracilis Snowcap | Mammillaria haageana | Mammillaria backebergiana |
| Chamaecereus silvestrii | Mammillaria prolifera | Rebutia Fabrisii var. Aureiflora | Lobivia Wrightiana |
| Aylostera Flavistyla FR756 | Parodia concinna | Mammillaria Copper King | Gymnocalycium Bruchii |
| Mammillaria backebergiana | Gymnocalycium damsii | Echinopsis subdenudata | Rhipsalis pilocarpa |
| Mammillaria Prolifera | Lobivia arachnacantha v. vallegrandensis | Mediolobivia atrovirens | Mammillaria magnimamma |
| Sulcorebutia langerii | Sulcorebutia frankiana | Chamaelobivia no ID | Rebutia Albiflora |
| Mediolobivia atrovirens var. ritteri | Gymnocalycium damsii var. tucavocense | Notocactus Ottonis | Gymnocalycium Friedrichii |
| Turbinicarpus Viereckii | Rebutia neocumingii | Notocactus Rubrigemmatus | Lobivia no ID |
| Sulcorebutia albissima | Lobivia arachnacantha II | Notocactus mueller-melchersii | Mammillaria Prolifera |
| Aylostera heliosa var. condorensis | Frailea pumila | Lobivia arachnacantha | Lobivia no ID |
»«
Shot with Nikon D5500 + Sigma 105mm lens
All photos and text are my own.
---
---