More yellow weeds + 5 year anniversary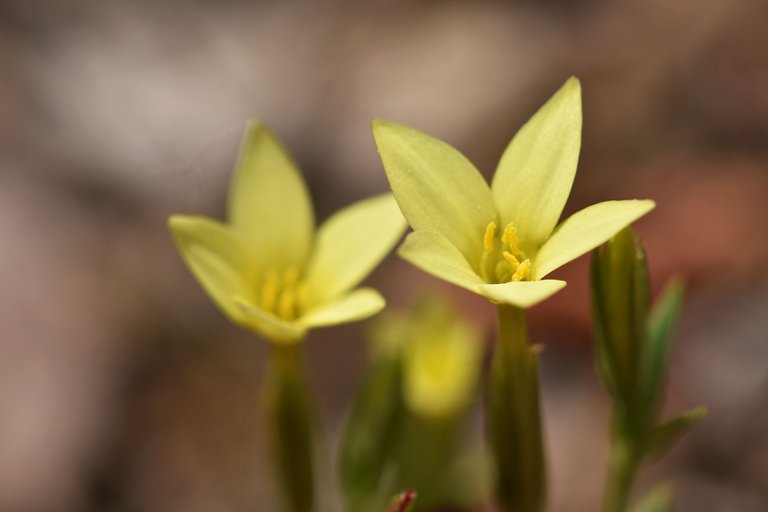 So small and humble, but so nice when you take a closer look (some humans are like that too). I was paying attention to the more colorful one that was growing around, cause you know - more colors, bigger, looks great on photos and right there in your face. And these little starts were all around.
Waiting.


Centaurium maritimum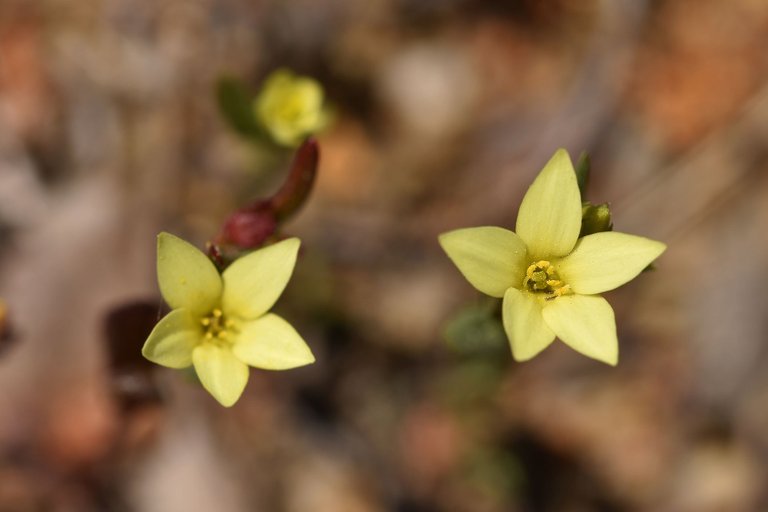 There is not very much info about it. They seem to be growing in the warmer part of Europe (France, Italy, Spain and Portugal) and some north part of Africa too. They prefer open, uncultivated areas and that's where I found them. The place has some paths around but it is big area with all kinds of wildflowers and bushes growing.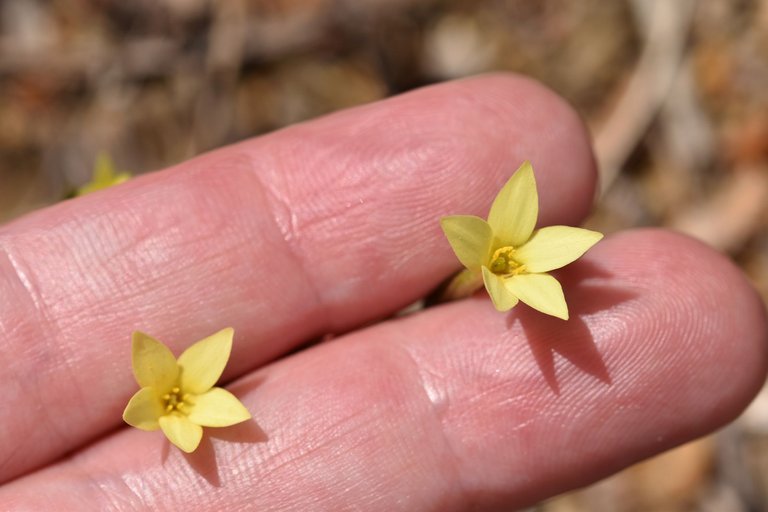 As I mentioned they are small. VERY small! The flowers are maybe 1 cm across and the whole plant just about 10 cm in height.
Blooming starts in April and last until June. After that it will produce fruits with seeds and the whole plant will die. Typical annual spring flower.
I have seen online photos of a white variety with yellow center, but the full yellow were the only ones I found.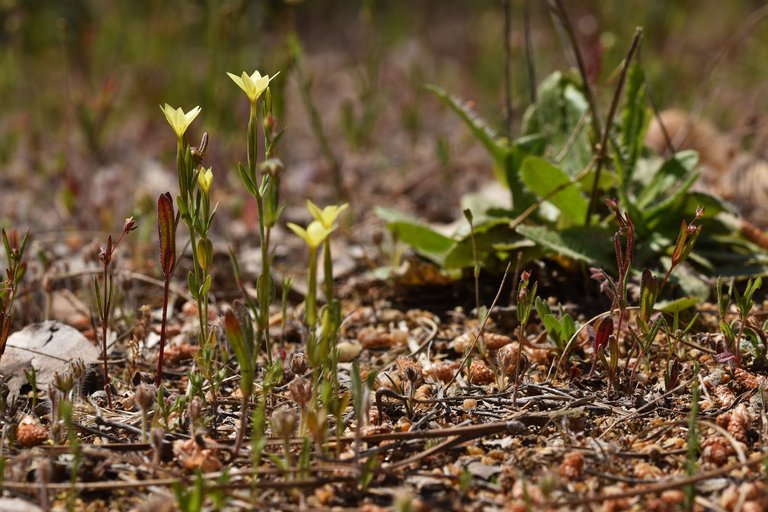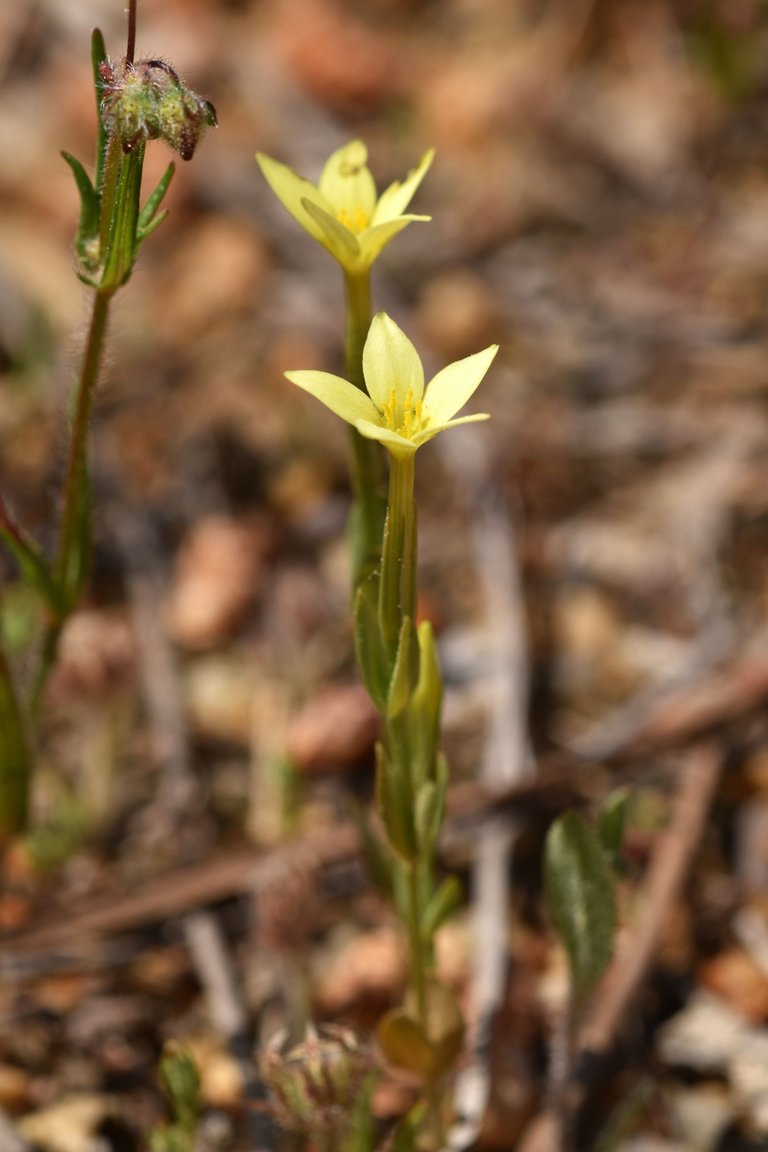 ---
And this is the anniversary I am talking about. I completely forgot when exactly I joined I just knew it will be 5 years this ear. Yesterday I got a notification with a brand new badge. Damn!
5 years!
It is long, but it feels even longer.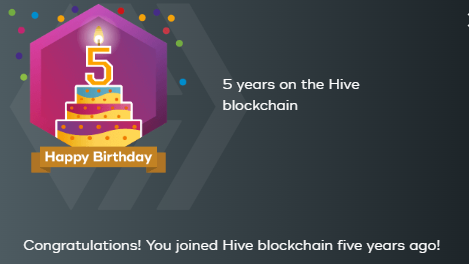 What can I say... it's been very interesting 5 years :)
Here is to another 5 then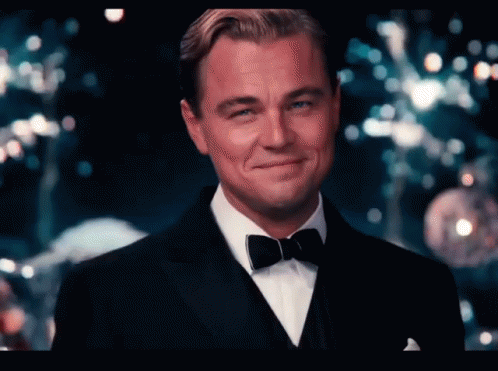 »«
Shot with Nikon D5500 + Sigma 105mm lens
All photos and text are my own.

---
---