No touching, please.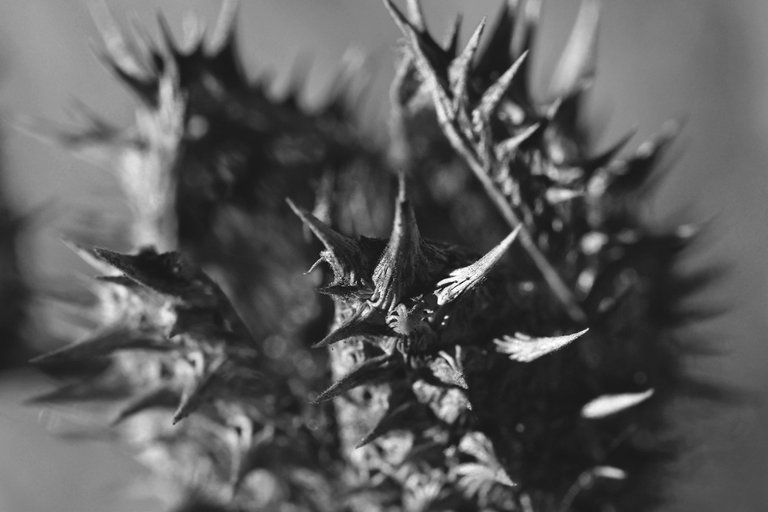 This plant could be best buddies with my cat.
They both seem to follow one rule: "Look, but don't touch!"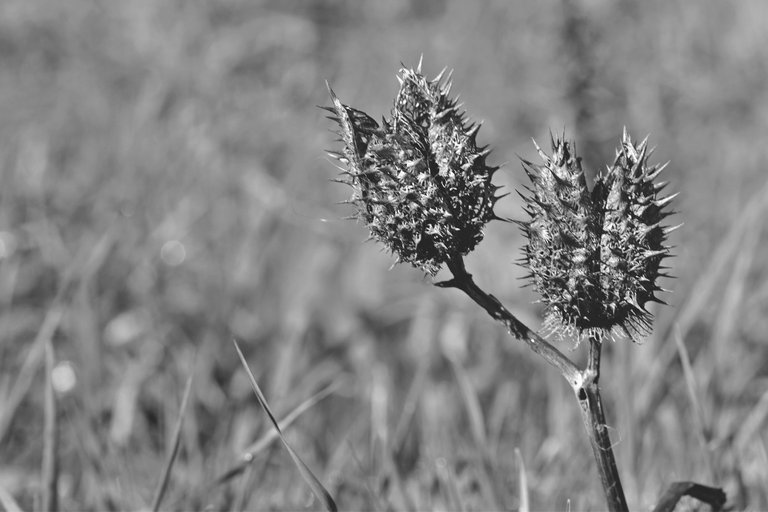 These are Datura stramonium empty seed pods. I haven't seen the blooming plant, though it is supposed to be an invasive plant around here.
A few of those were growing in the middle of grassy area. You can google the flowers - they look like trumpets. Very pretty ones with their shape and light colour. Hopefully I will catch them one day. As well as the seed pods before they release the seeds.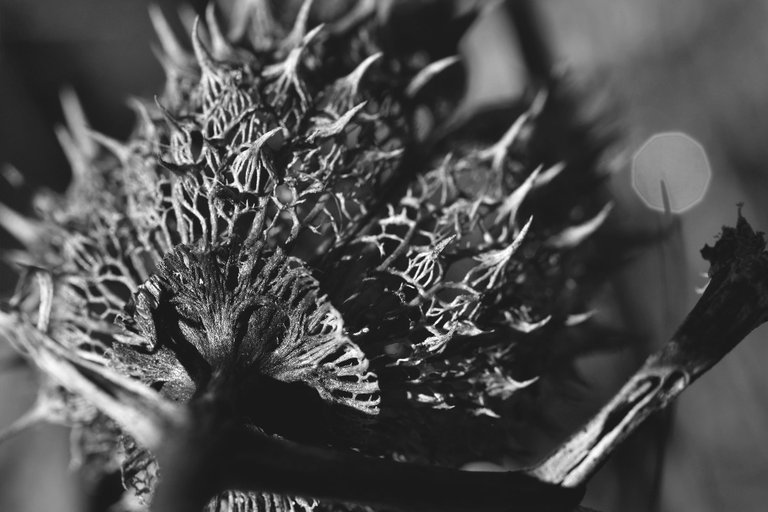 Besides the nasty thorns that protect the next generation, the plant is toxic and have hallucinogenic effects. Do not try to eat it though!
Datura intoxication typically produces delirium, hallucination, hyperthermia, tachycardia, bizarre behavior, urinary retention, and severe mydriasis with resultant painful photophobia that can last several days
source
Such a fun plant :)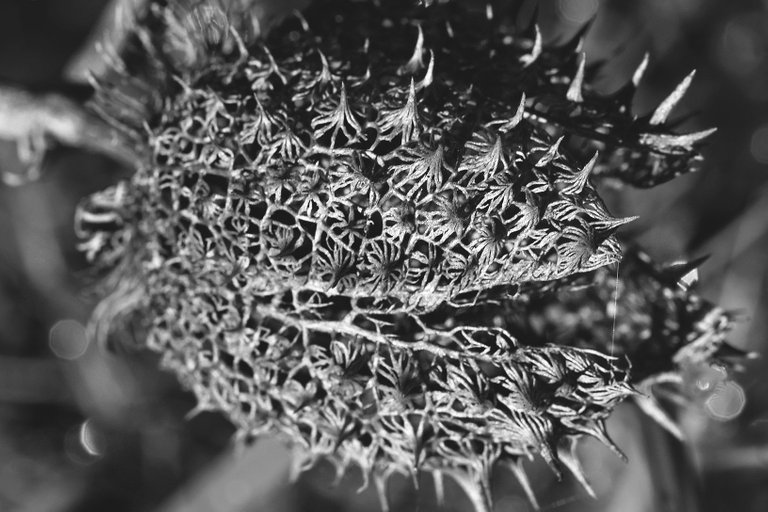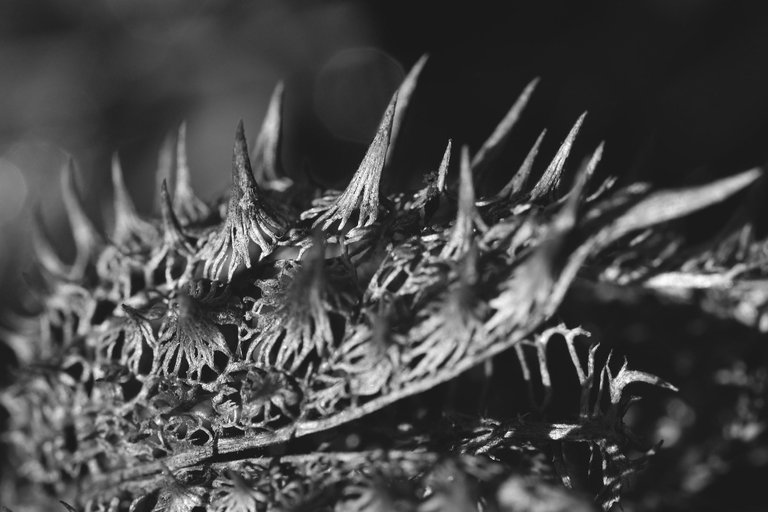 Those pods were the size of a large walnut. All empty and slowly decomposing. Perfect #Drystuff.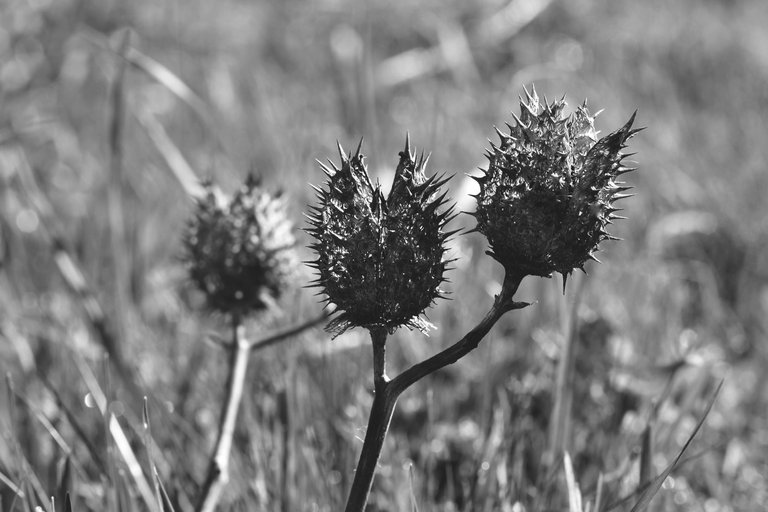 »«
Shot with Nikon D5500 + Sigma 105mm lens
All photos and text are my own.
»»-------------¤-------------««

---
---