So much weight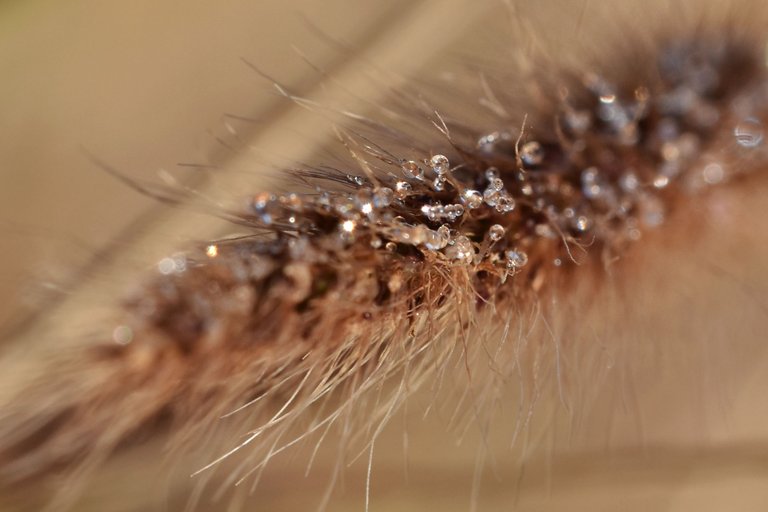 Nop, this is not another HiveFest post.
Not gonna say it was cool. And of course I will definitely not mention that it was great to see and hear the people again and put voices with the nicks together.
Everything worked smoothly this time, unlike last year, but that is not really important either since I am not gonna write about and you will not read it.
Everyone probably knows by now that presentations were great even though I didn't manage to catch them all. And the afterparty in the game room was fun that actually many people mention in their posts, so I will not.
So now, that you know what the post is not about (and of course that is very important), lets just rest the eyes on some pretty grasses.
I shot those a while back in the morning when the delicate mist drops were still sparkling in the sun. I passed them by on the way to the park. About 1h later, on the way back they were all gone.
The drops.
Not grasses.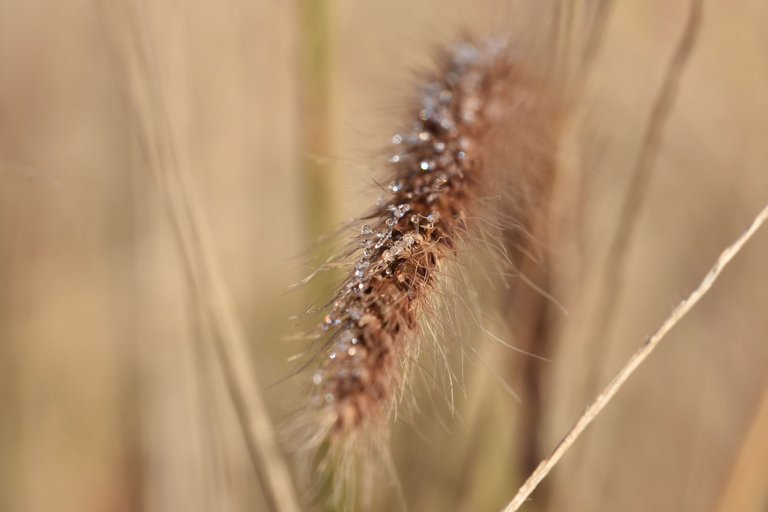 It's one of those big and decorative ones. The fluffy seeds with long hair look like cat tails. Light and fluffy now bending down due to the weight of the drops.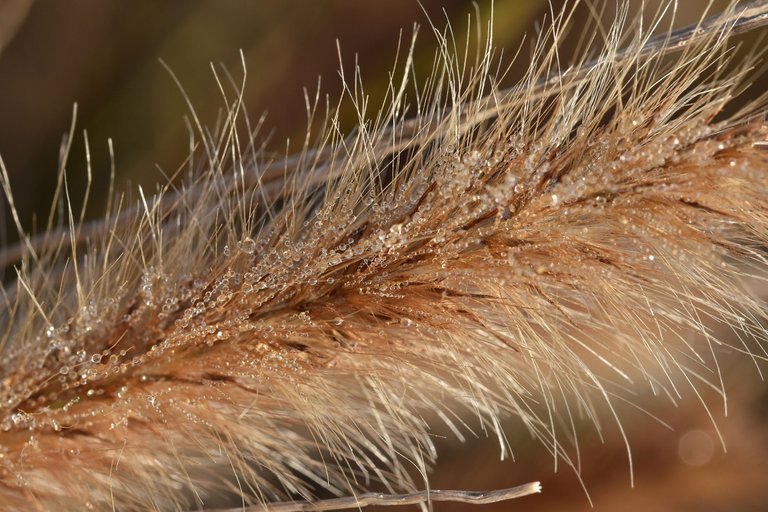 Some of them had that purple tint that made them look like frozen grape juice.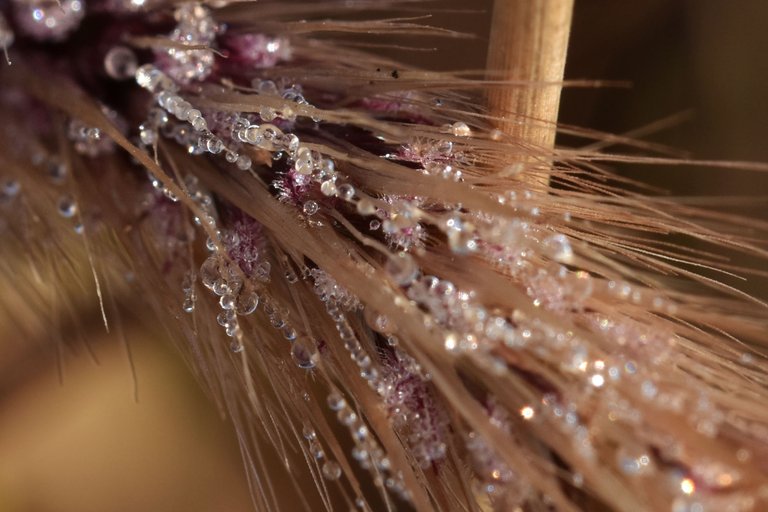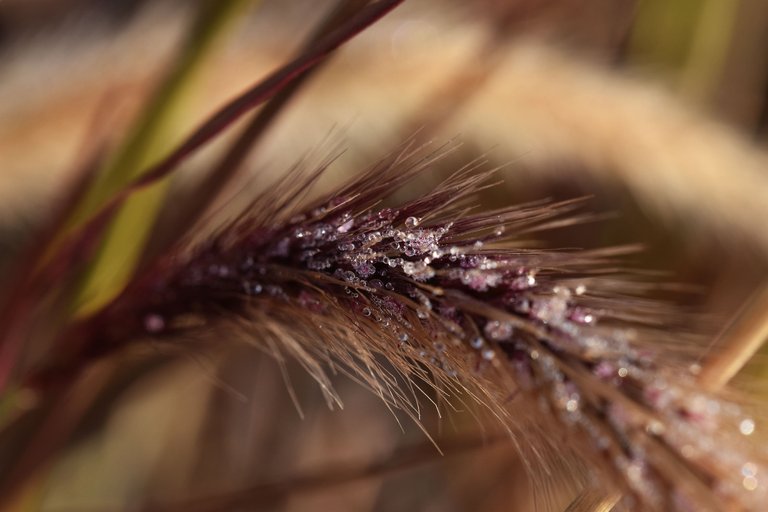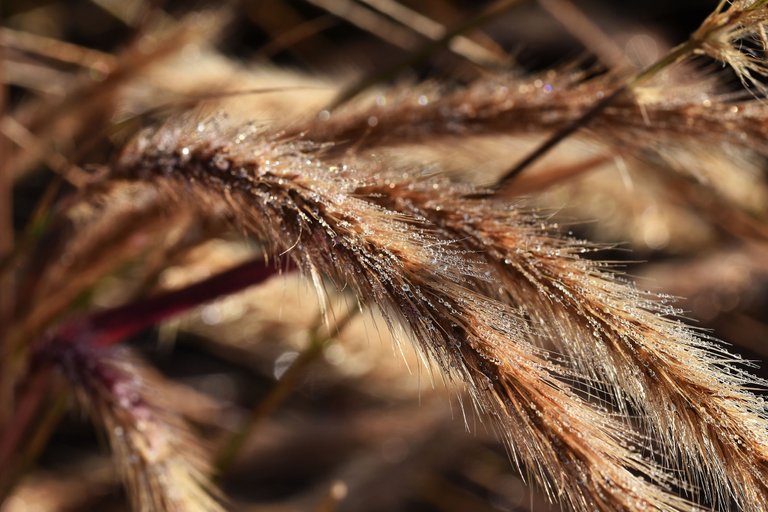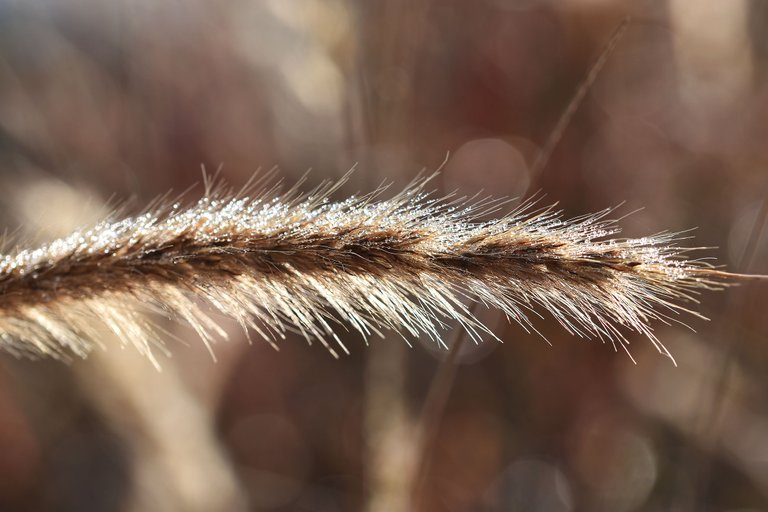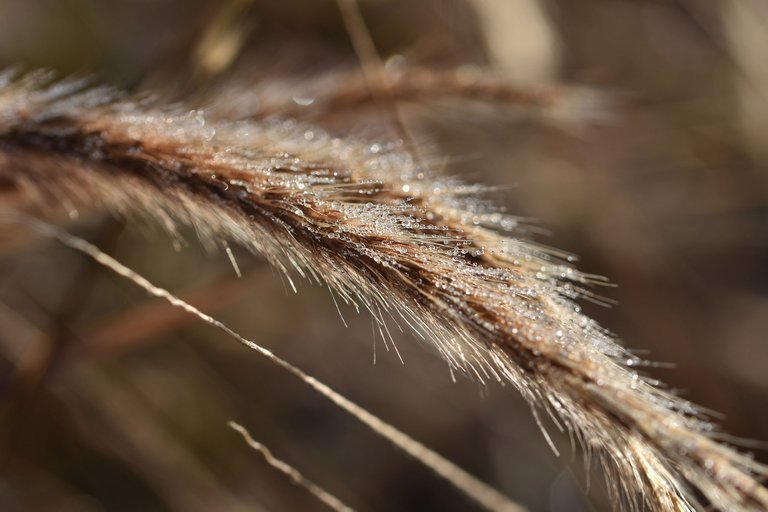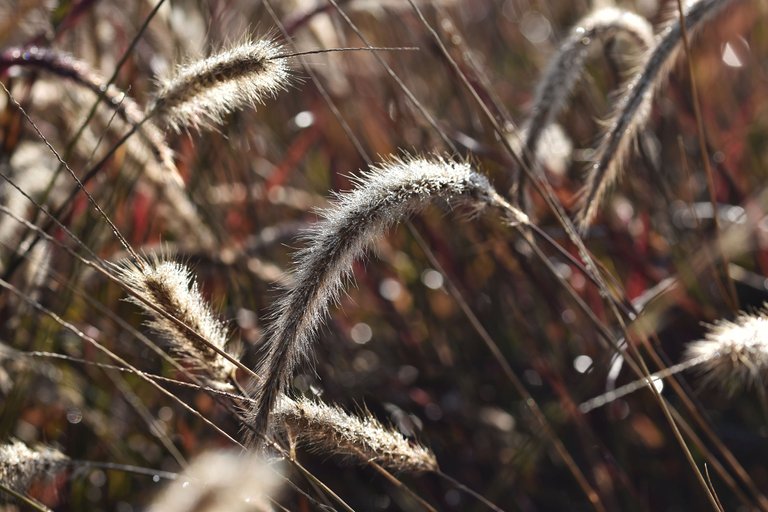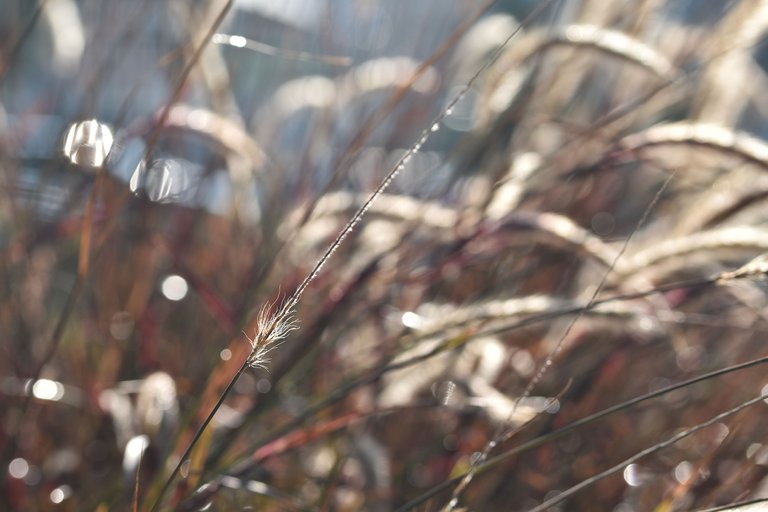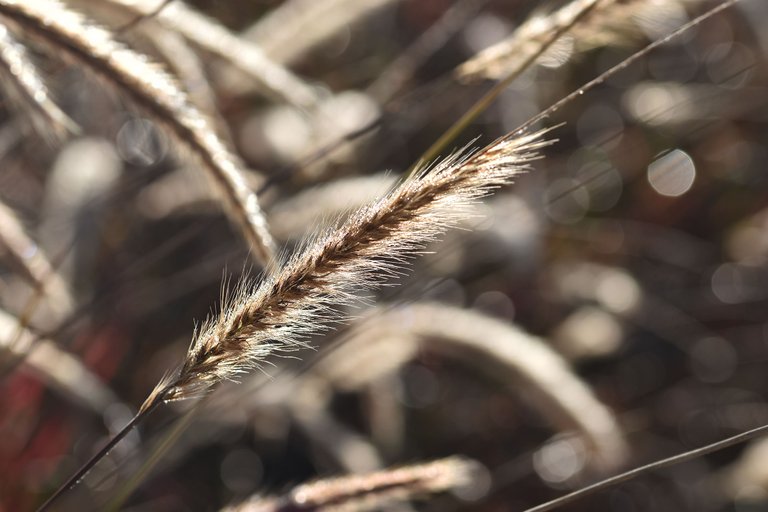 »«
Shot with Nikon D5500 + Sigma 105mm lens
All photos and text are my own.

---
---