The darkest nights and white lights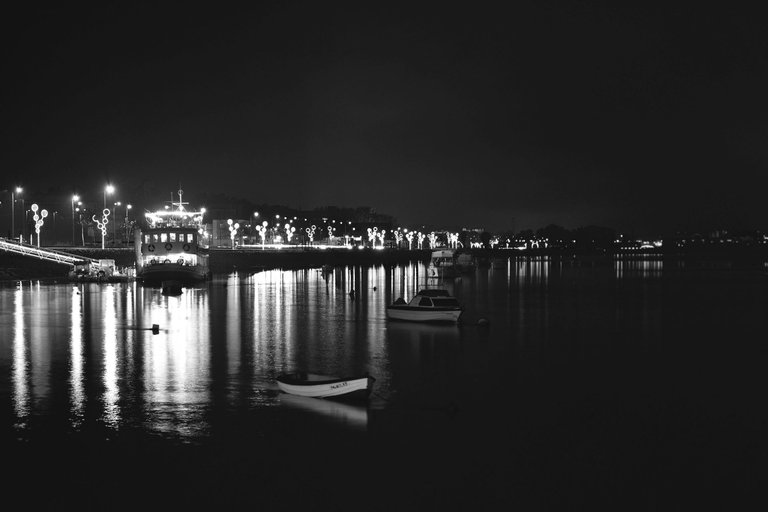 A while ago I was showing you my first attempt in long exposure photography which was fun, but not perfect. I kept some photos as I was curious to see how they will look in black and white.
Today was the day that I finally edited them and turned them to the darkest nights.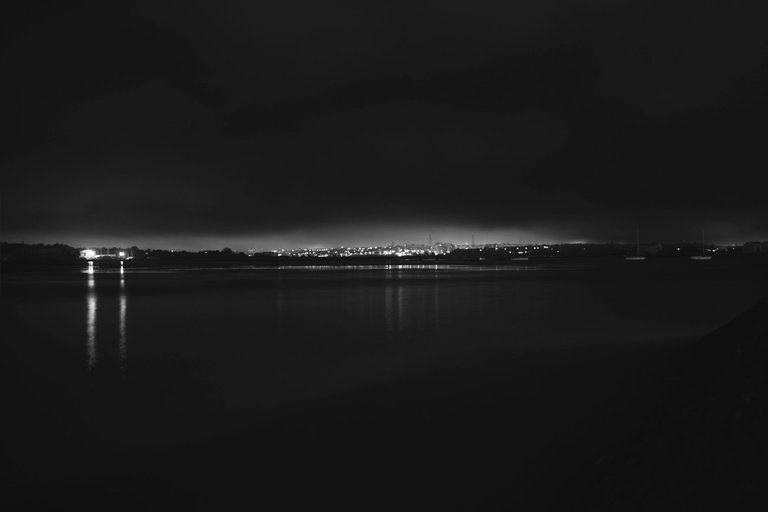 It's the bay near my place that during the day is full of birds and small boats. It looks so different on the photos here. Much bigger too.
The water was really low at that time and some places mud was showing. Otherwise I would get those very long reflections from the lights on the opposite side.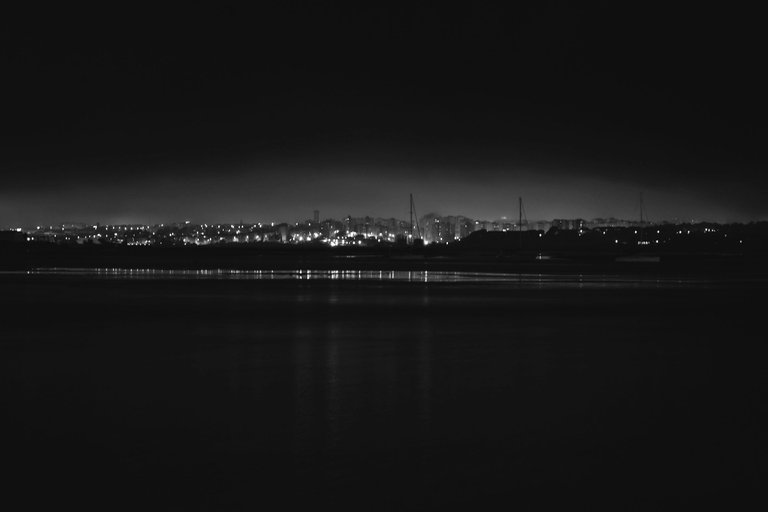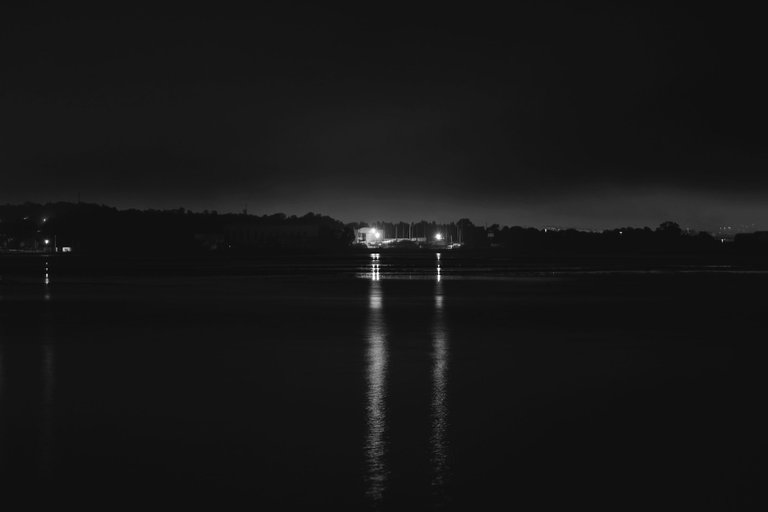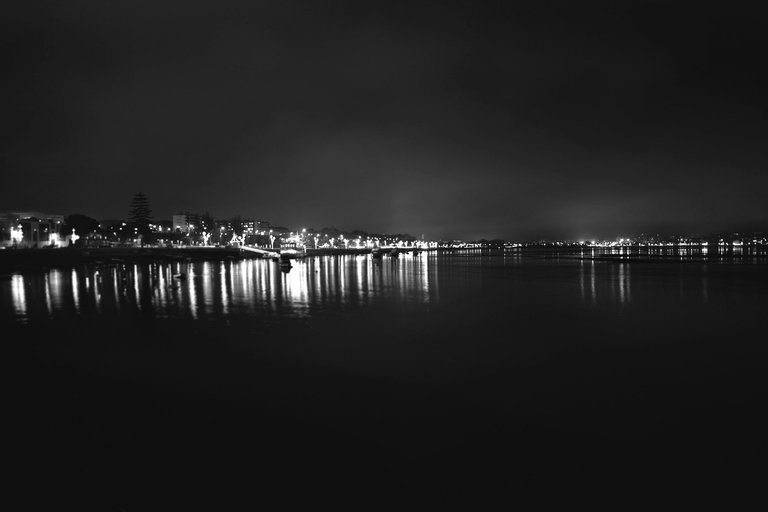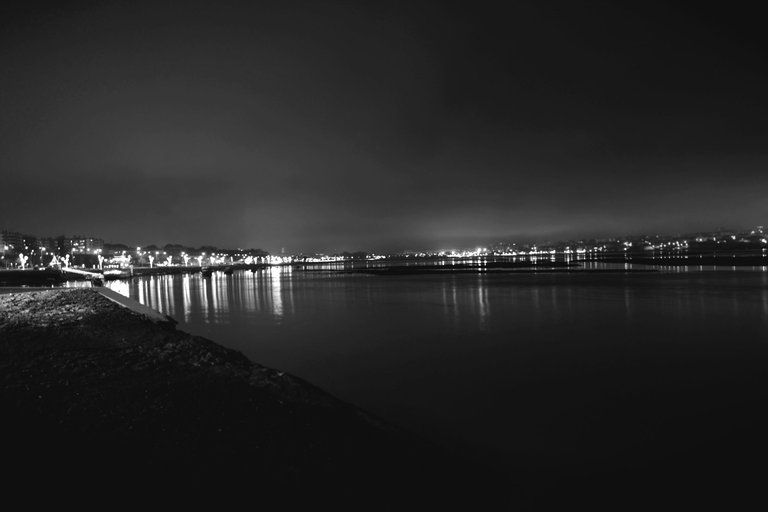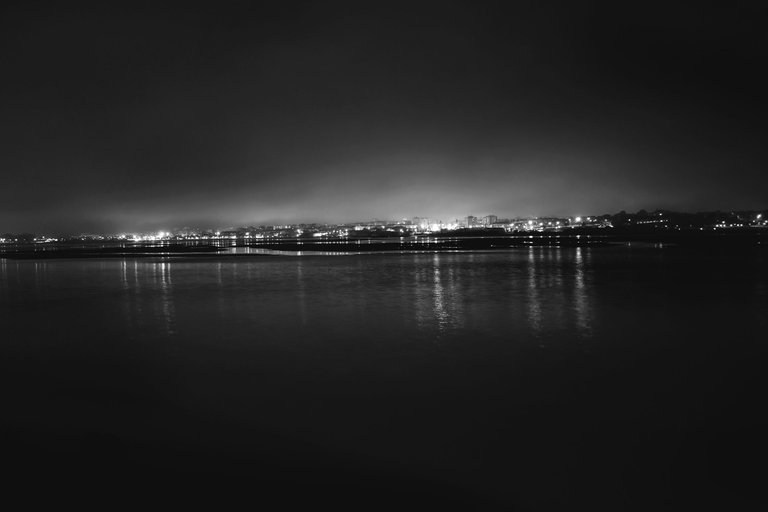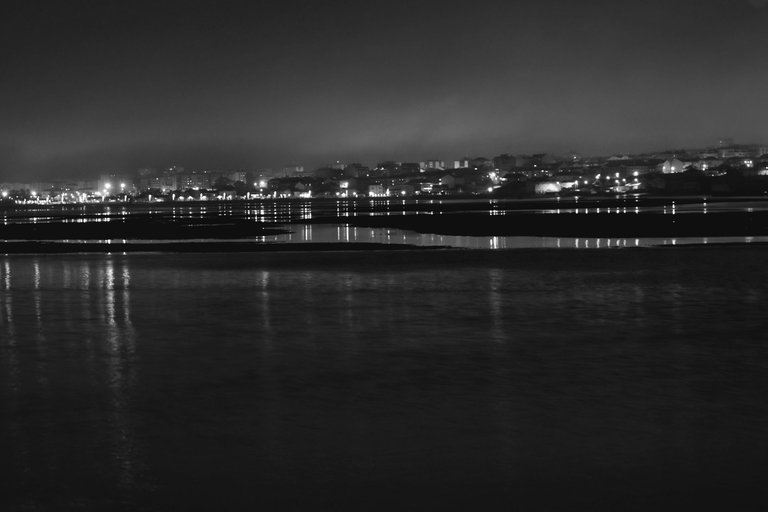 The dark patches is the mud island I was mentioning. Normally it is all water, but it's so shallow that with low tide you could walk across with ease.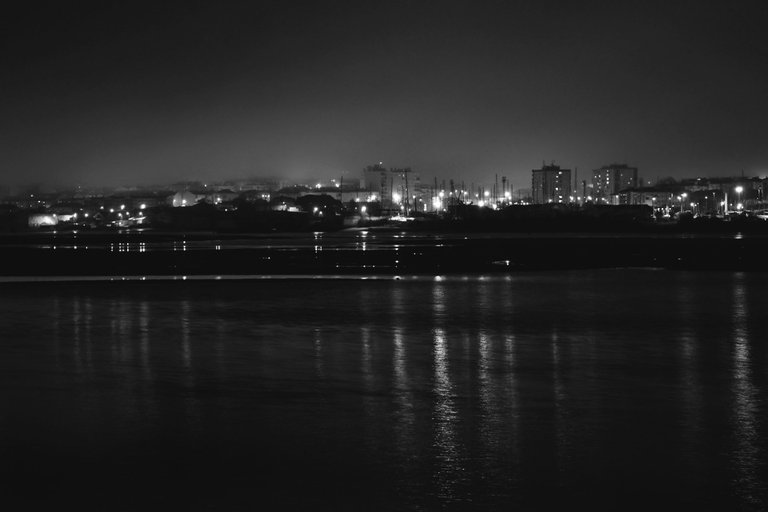 I like the contrast and the calm of the shots with everything around sunk in the black (damn I am poetic sometimes) with some spots of light, but I think the colour of the warm lights in the skies I like more.
Still and nice thing to try.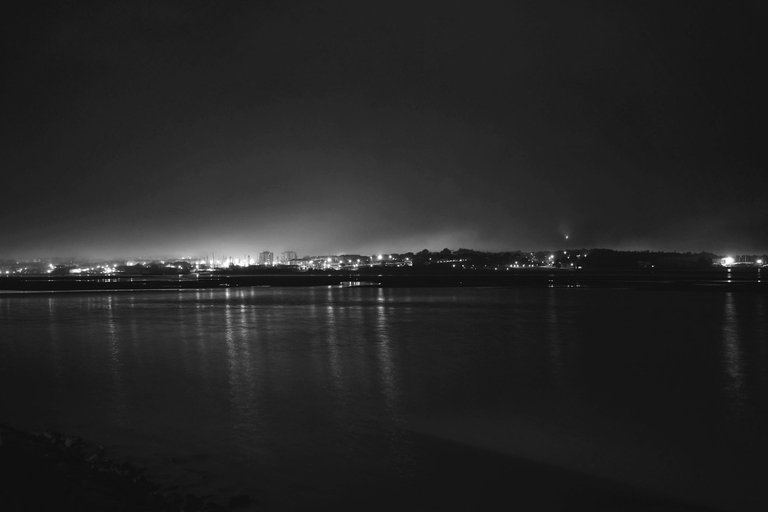 ---
Monochrome song for today:
Besides - At Night
year 2013
»«
Shot with Nikon D5500 + Nikkor 18-55mm lens
All photos and text are my own.
»»-------------¤-------------««

---
---