The sky is the limit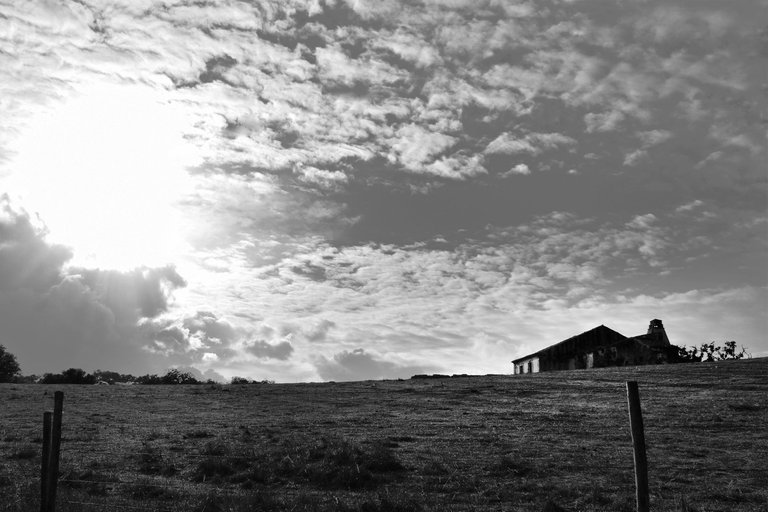 Driving though the countryside roads we pass this one, very picturesque spot I look forward to see every time. The empty hills with just few cork trees around that with one very old farm house on top that nobody lives in.
I am not sure if it is even used to hide sheep from the rain. It's just there.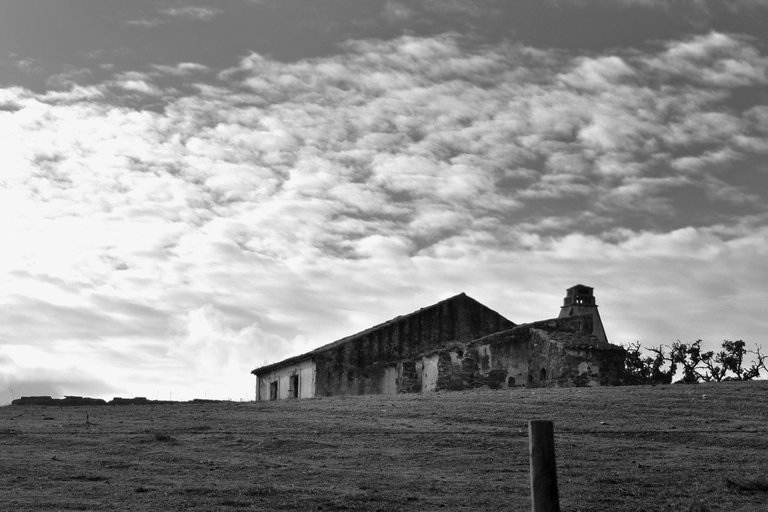 And yes... there are sheep if we are lucky. Dozens of white and black ones often chill and eat there. Usually in th winter and spring when the grass is green and juicy.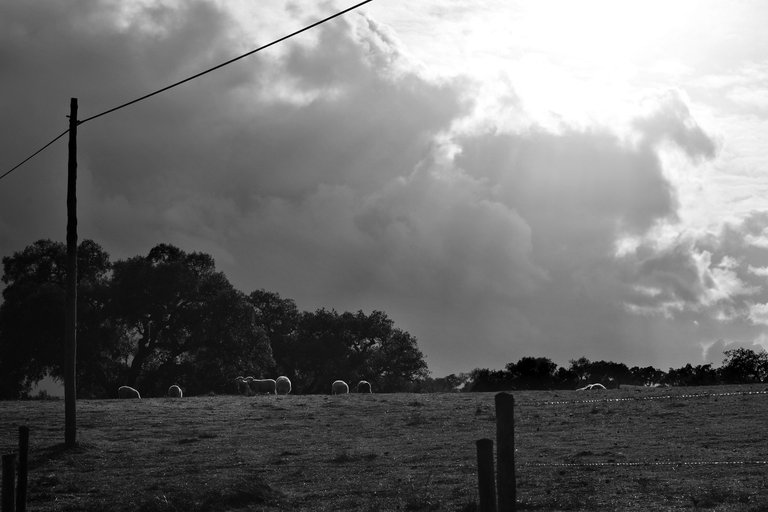 When you are lucky you can also catch some of the big white Cattle egrets slowly walking around. They usually stay close to cows, but from time to time few of them can be spotted on the lawns too walking between the taller grasses.
I keep trying to shoot them, but they do not like humans and get spooked very easily.
One day... one day I will photograph them!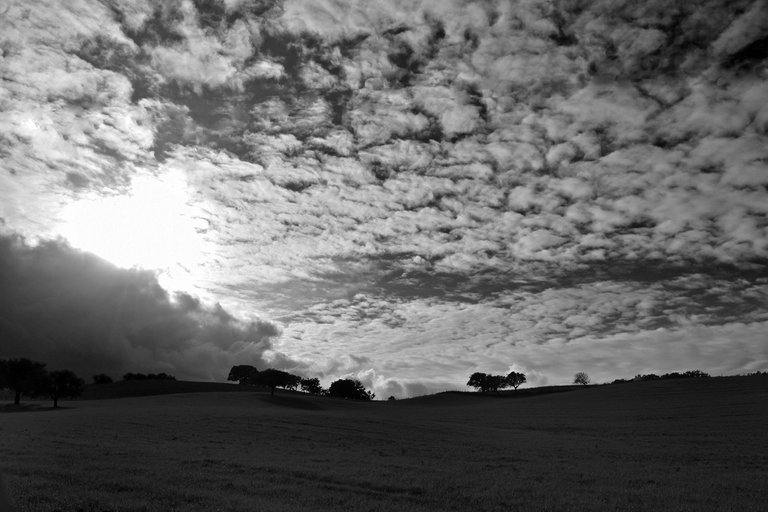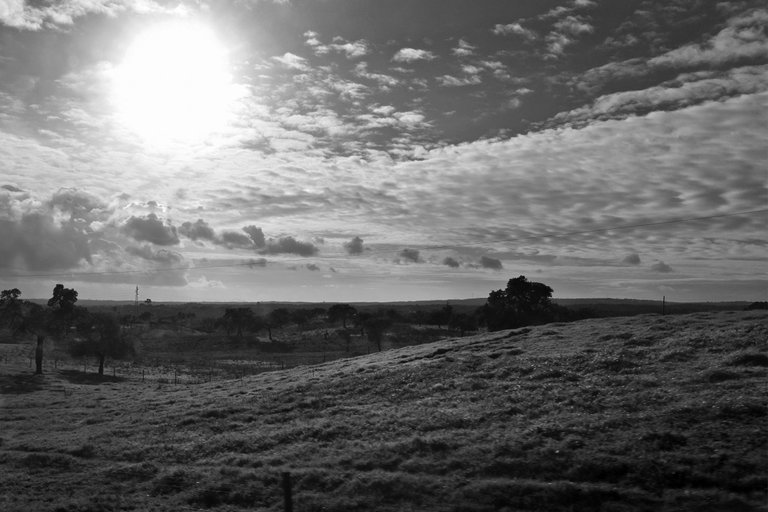 One image in colour just to show how lovely and green the hills are at this time of the year.
Why did I turn them to monochromes? Because I like how the ouds and sky looks like in black and white.
See?
Rain good.
Heat bad.
:)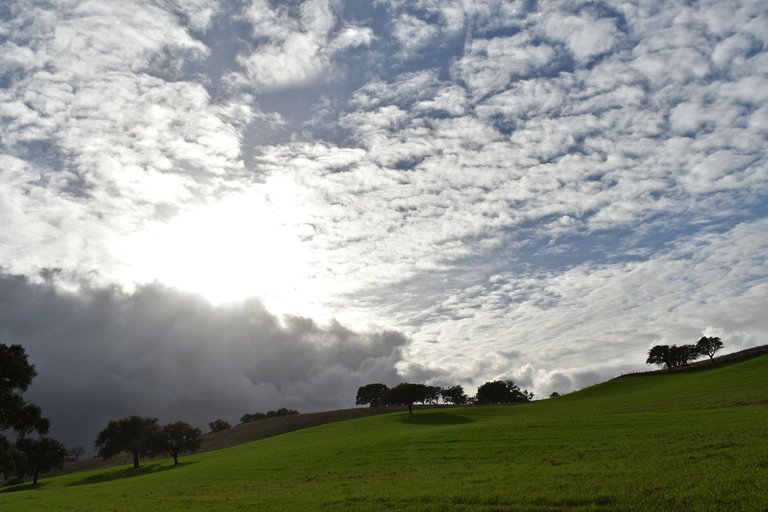 ---
Monochrome bonus song:
Red Hot Chili Peppers - Soul To Squeeze
year 1993



»«
Shot with Nikon D5500 + Sigma 105mm lens
All photos and text are my own.
»»-------------¤-------------««

---
---