What are you little one?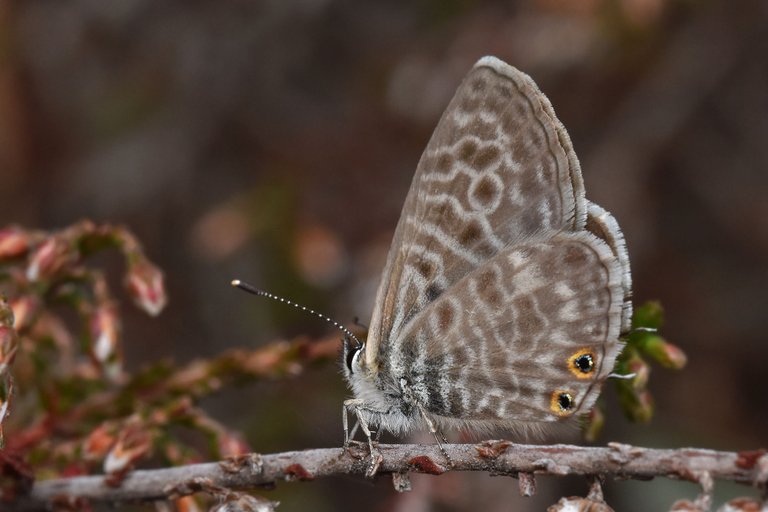 Walking around nearby forested area I noticed few of those flying around. Shy little things that blend so well with the dried leaves and sticks around. They are also small enough to go around and between all the little gaps in bushes.
Finally one decided to sit for a little bit on a dry Heather branch. I trying to get as close as I could and just kept showing in case it decided to fly away.
And he was just walking slowly along the stick and moving his wings. What a pretty thing!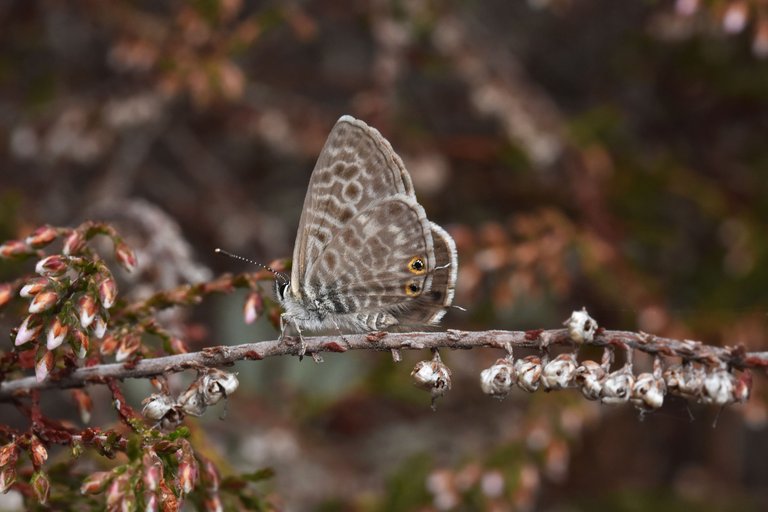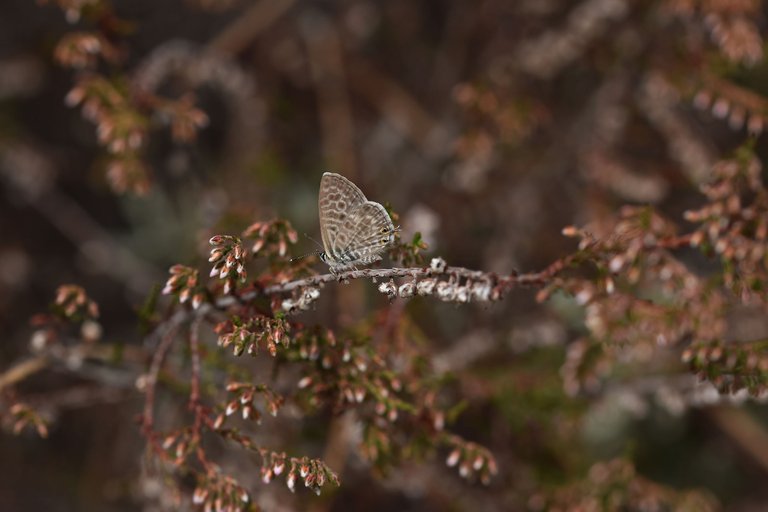 I tried to find and ID for it and the closest I saw was Marine Blue [Leptotes marina], but all the info I found was pointing out that it is American butterfly. Could it be that it is also widespread in Europe, or there is a similar one?
Please someone correct me if it is not this one.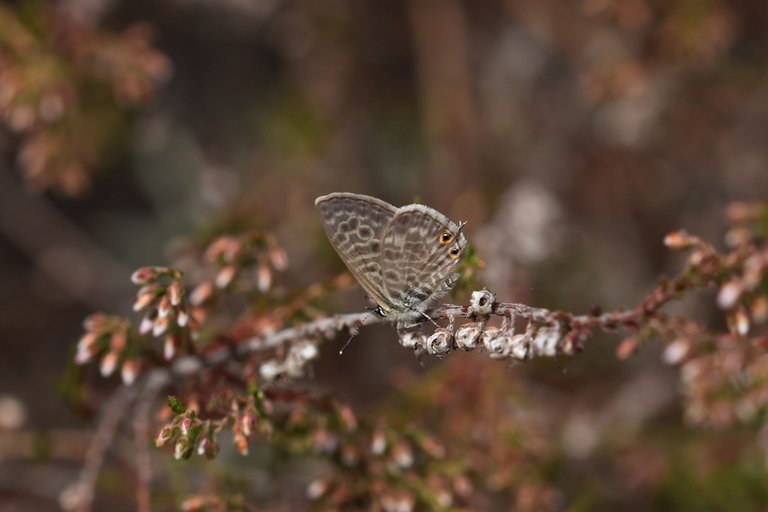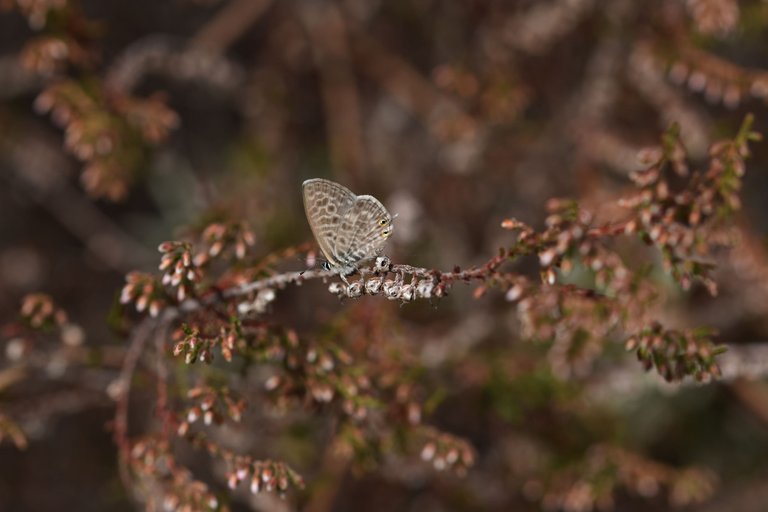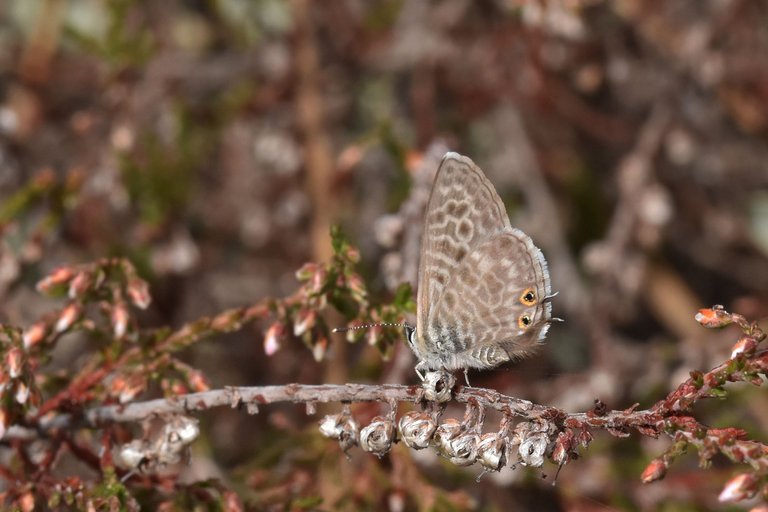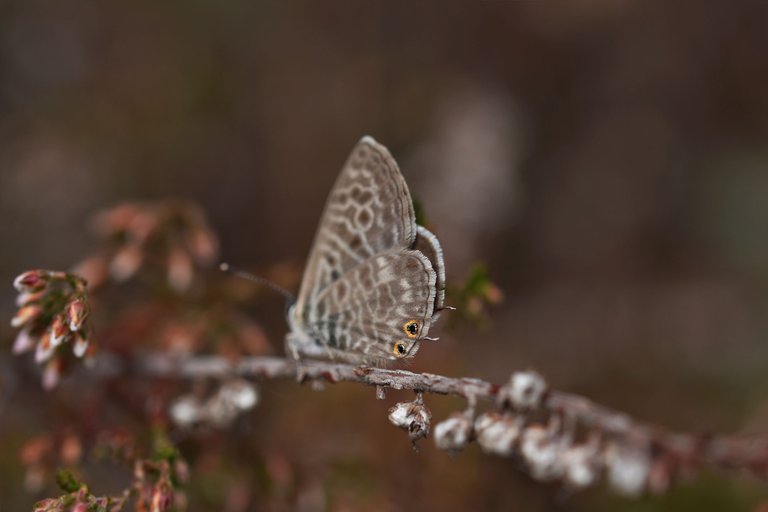 »«
Shot with Nikon D5500 + Sigma 105mm lens
All photos and text are my own.

---
---