Why did you have to bloom?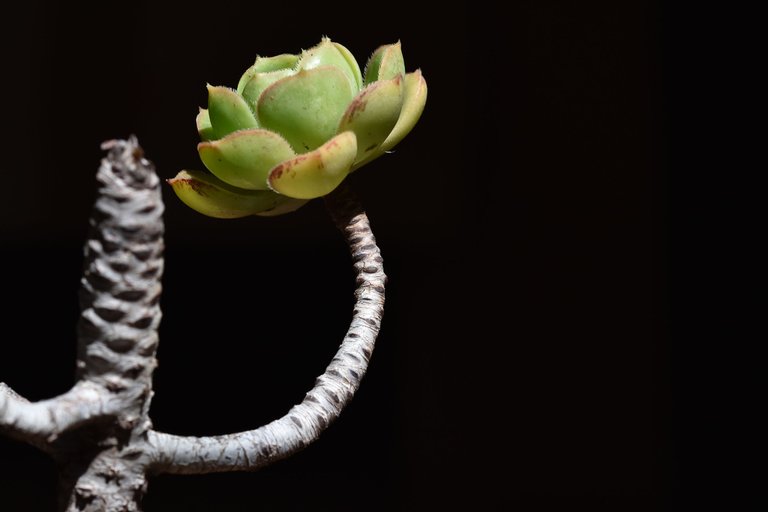 Aeoniums are very interesting plants. They are succulents and quite popular too, but they do things a bit differently than most of the common ones.
I can see them growing in the wild around and some reach really huge size. It is the most common Aeonium arboreum (which I have too, but it's not the one you see here). Aeoniums are native to Canary Islands, but they seem to feel quite well here and often grow in the wild.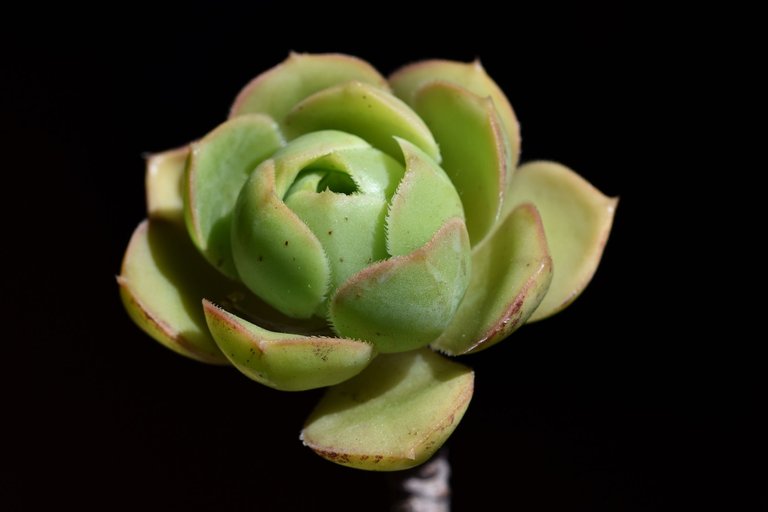 First thing that differs them from most succulents (not all) is that they are winter growers. They will look their best when it finally cools off and it starts to rain. The new leaves will will start to grow and the whole rosette will open.
Do not think that they are gentle plants that can't handle heat though. They do it like champs! How would they survive in the wild otherwise?
When it starts to get hot they stop growing. Here in Portugal it hardly rains in the summer so whatever water they manage to get comes from morning mist or sea breeze, in case they grow on some cliffs near the ocean.
In that time the large bottom leaves will dry up and fall and the younger ones closer to the center will curl up. All to save water and protect the core where the plant will grow from next season. Smart beasties :)
And this is about what you see here on the photos.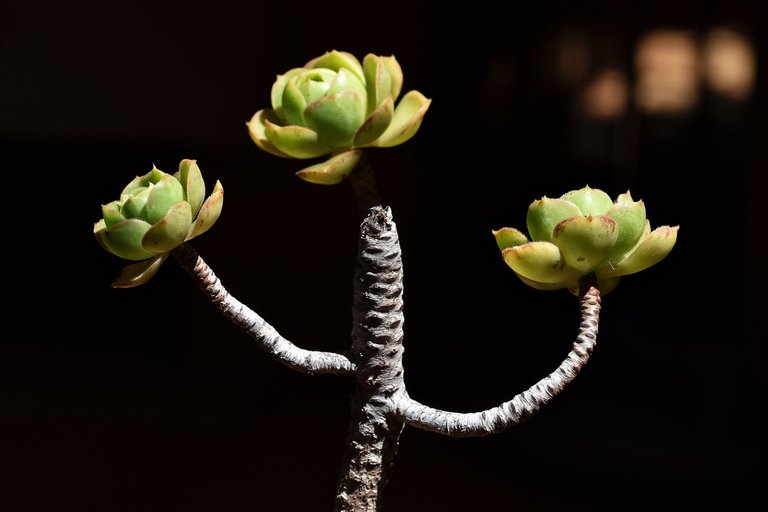 They still need water of course, but not as much. And since they do not grow they might actually rot from overwatering. Better not water at all.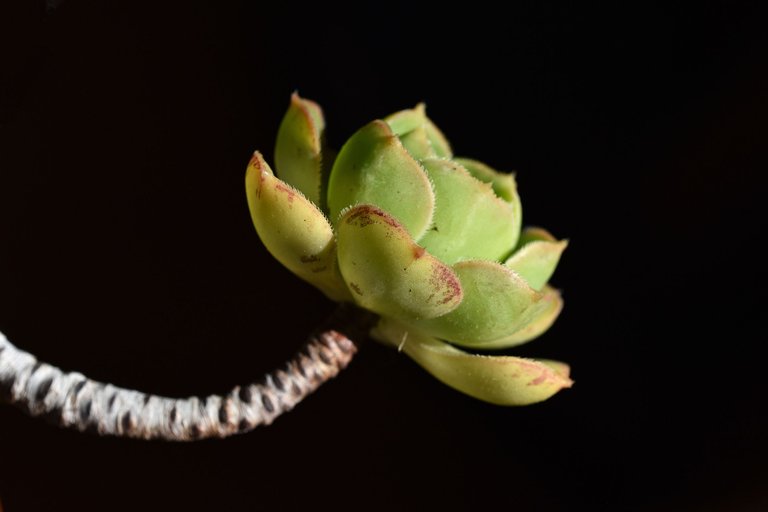 Second thing is that they are monocarpic plants. That means the plant will die after it blooms. Besides Aeoniums, there are also Sempervivums, Agave and one Kalanchoe Luciae that are monocarpic as well.
I really like aeoniums, but that blooming habit annoys me. The only consolation is that if the plant managed to grow some side branches and they do not bloom, it will be fine. Only the one that produced flowers will die. Not the whole plant.
You can see that here - The main, middle rosette did decide to bloom. I cut it off after, but the side ones stayed. I probably should have cut the whole stem until the place where it starts to branch, but I was hoping that maybe it will grow more side shoots.
Didn't happen.




The stems are pretty cool if you take a closer look. All the dark spots is where the leaves were attached to the stem.




And lastly (since I can't think of anything else) - they will not propagate thought leaf cuttings. The only way is though seeds, or stem cuttings.
Each of the rosettes can be cut off, left to dry for a few days and just potted up. Roots will grow in no time and you have a new plant.
And I could do that with this one and have 3 plants. But I won't :) I will leave it as it is and se how far it will go without actually killing itself. Not that I want it to die - I like this one.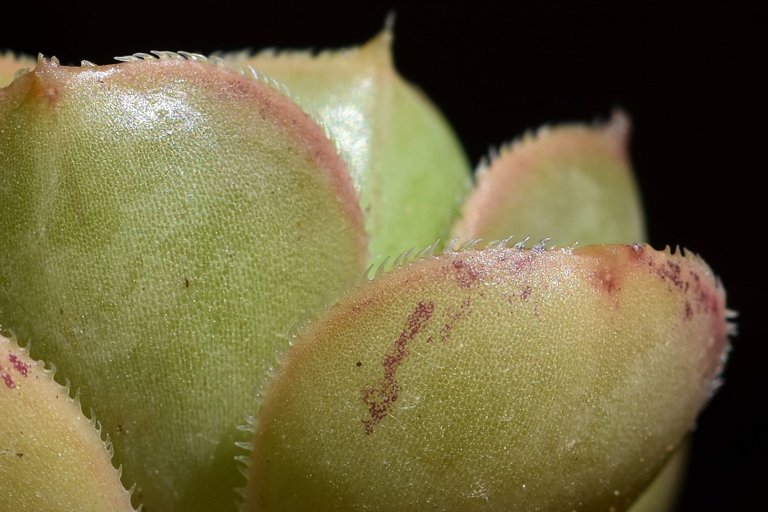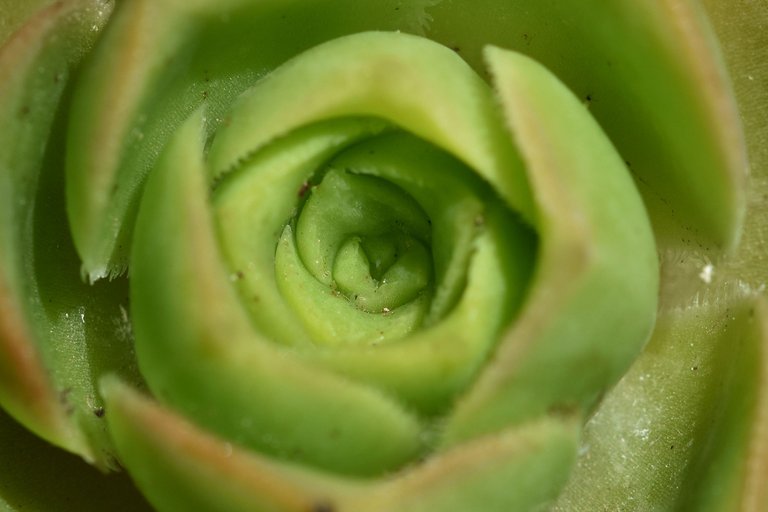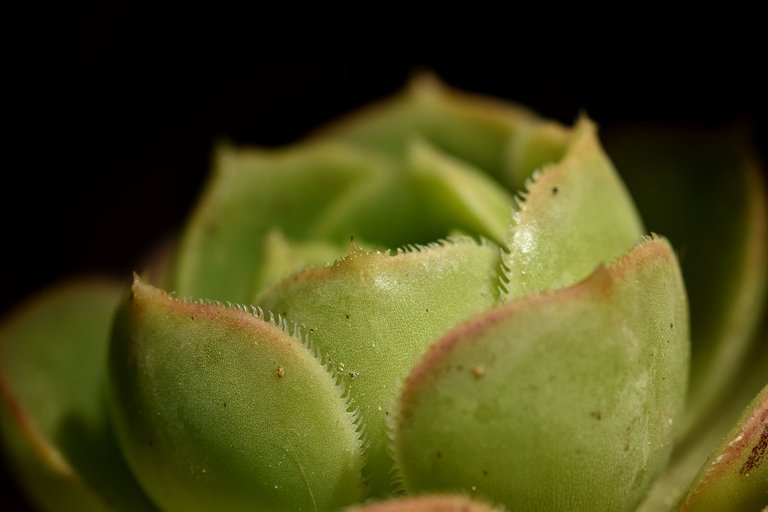 And no, I do not have an ID for this one. It has nice reddish stripes on the leaves, but there is plenty similar ones. Even without a name I still like it.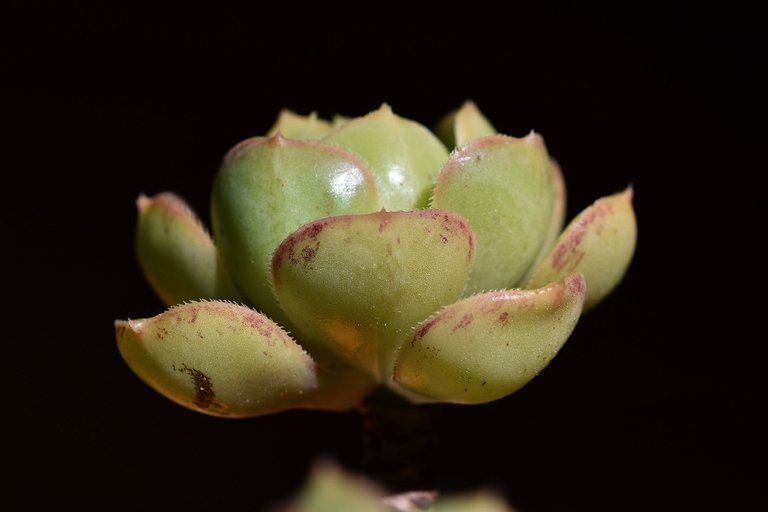 »«
Shot with Nikon D5500 + Sigma 105mm lens
All photos and text are my own.

---
---