Is it COMMONLY UNCOMMON?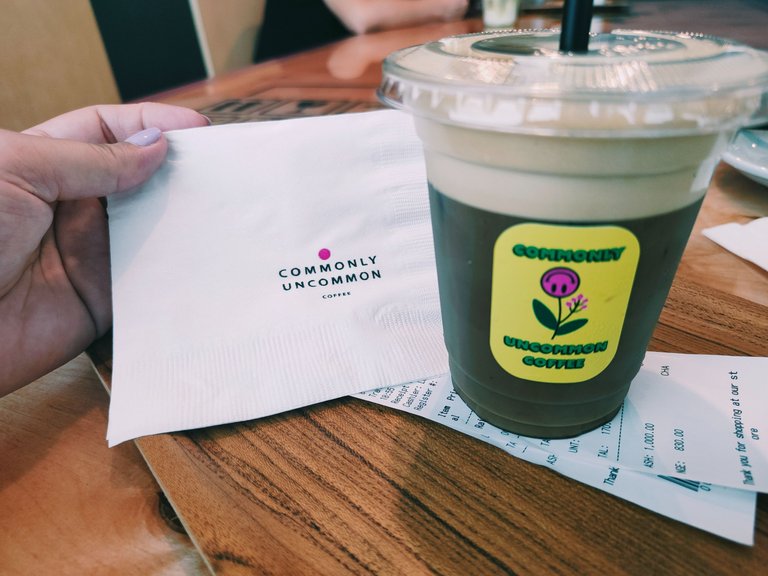 ---
Hello, hivers. Here's another coffee date blog with me and my sister from another mother, @jeennicious.
Have you ever been tempted to visit a location recommended by Tiktok? Tiktok has become a very powerful tool for obtaining suggestions nowadays. That's how strong social media is, I suppose.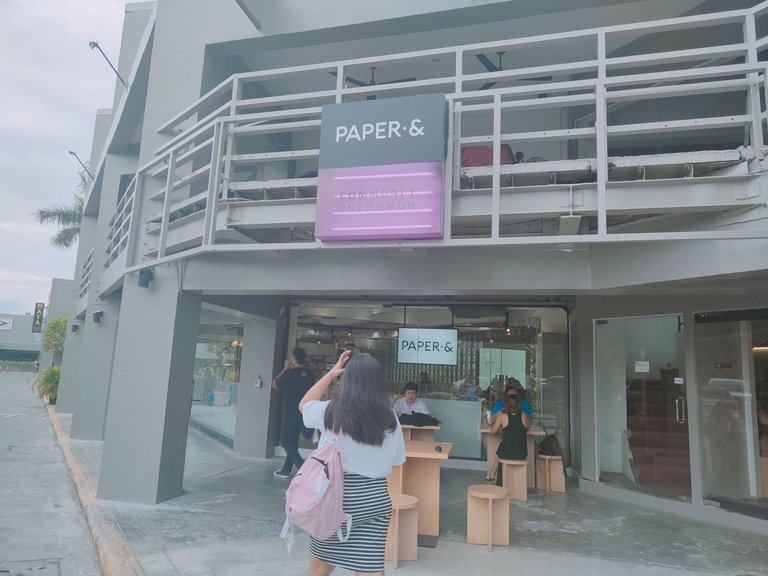 Last Friday, I wanted to go out and do something exciting, so I invited Jenny and Mary to go out for coffee. Unfortunately, Mary was exhausted from work and couldn't join us.
Because I don't want to go to the same coffee shop every time, I requested Jenny to look for a coffee shop outside of the area where we worked, and she looked up suggestions from Tiktok.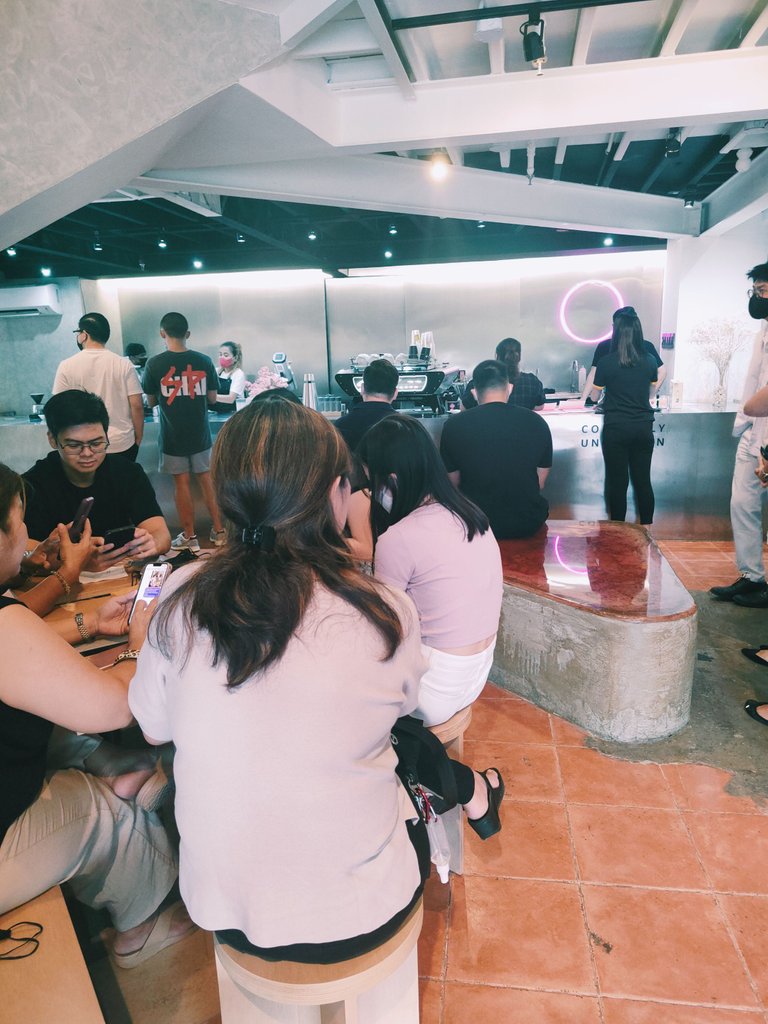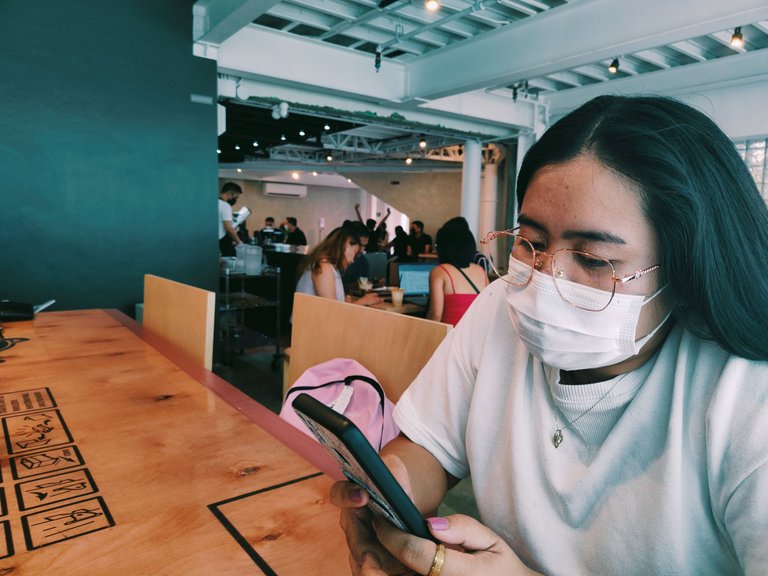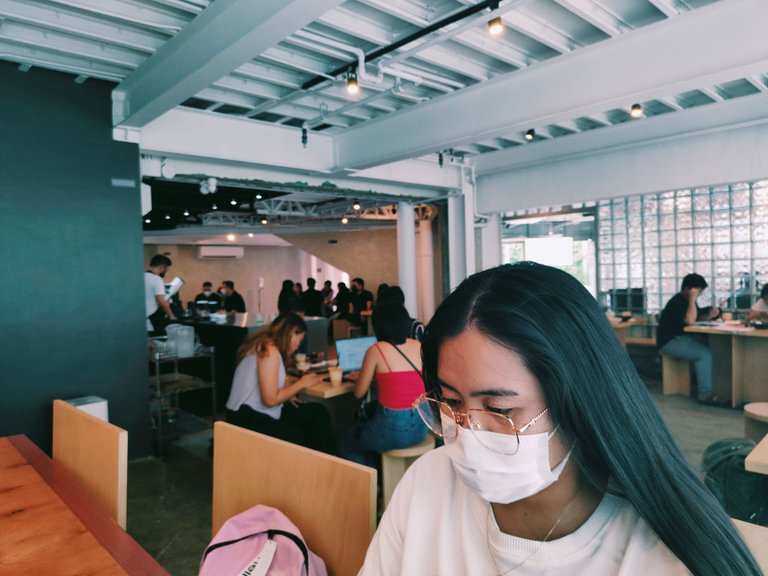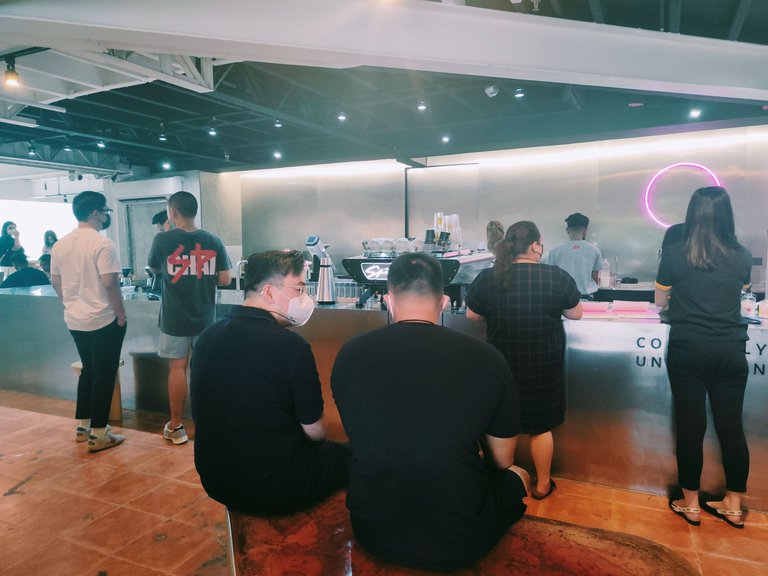 ---
We were fortunate to see various unusual coffee shops, and one of the most highly suggested was the Commonly Uncommon Coffee Shop. This location is at Crossroads in Banilad, near I.T Park. I've been to this location before, but I believe this is a recently built shop inside the area.
We were unclear about where the entrance was as we walked down the place. We didn't see that it was packed. The entrance door design is not the usual thing you see in other coffee shops.
As we enter, we see that the inside is one-of-a-kind. It appears that the coffee shop design was simple, not overly extravagant, and one-of-a-kind.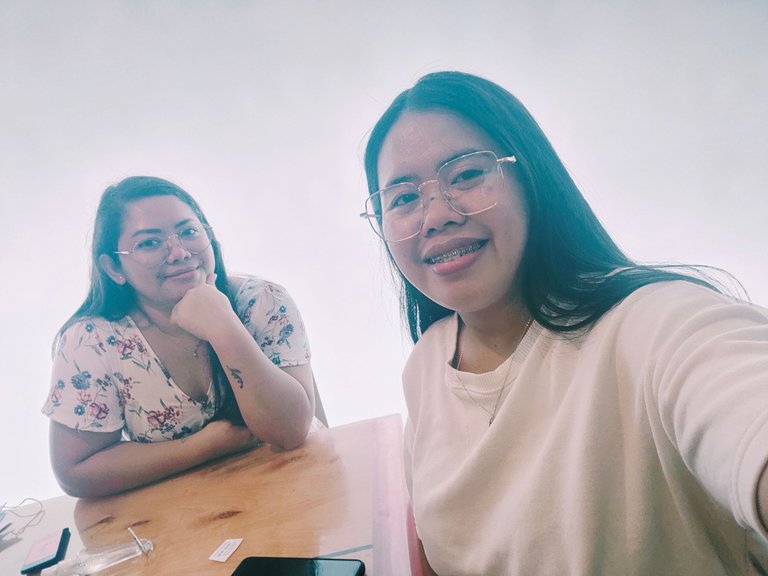 The inside is insanely noisy, with people talking, laughing, and enjoying their food and coffee. Because it was so busy, several people were standing and waiting for a table to be vacant.
We were fortunate that the long table was vacant, and although we will be sharing the table with other customers, we took advantage of the opportunity to settle down and enjoy our coffee.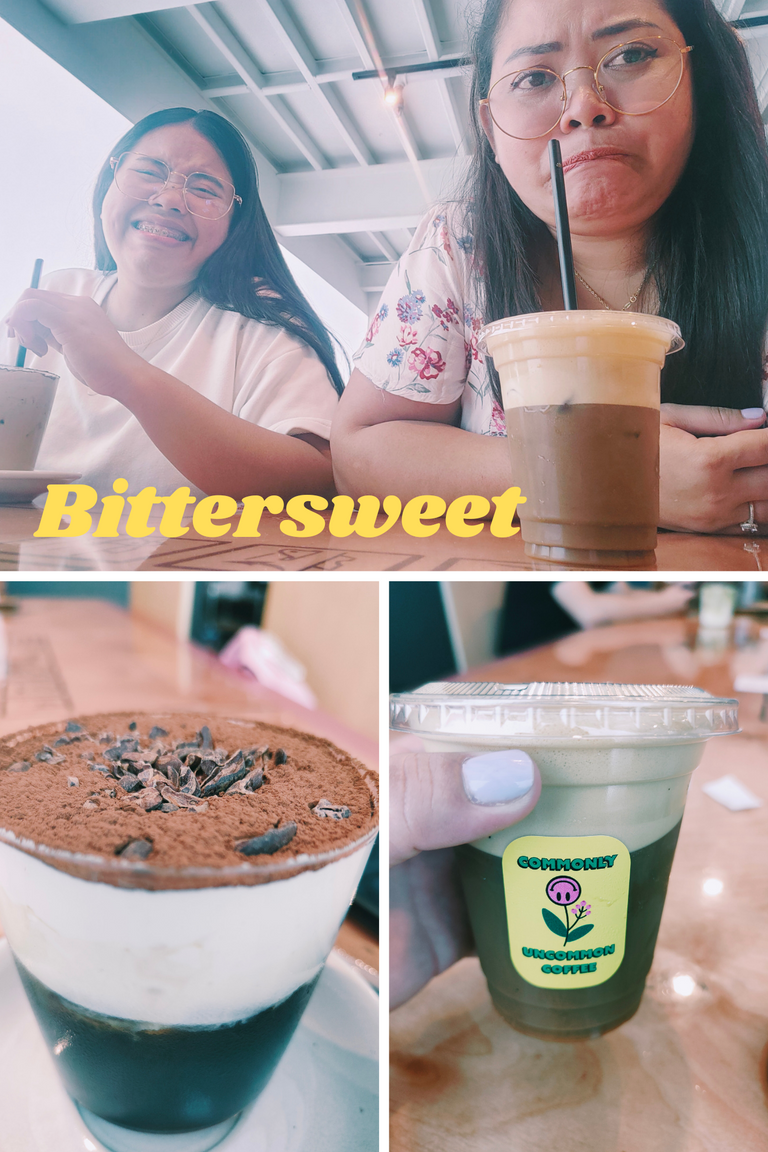 Because this was our first visit, I took my time selecting a coffee for myself and Jenny as well. In the end, I went with the Cold Brew + Oatmilk while Jenny went with the Rain on a Monday. The flavor and the name of the Coffee are really uncommon.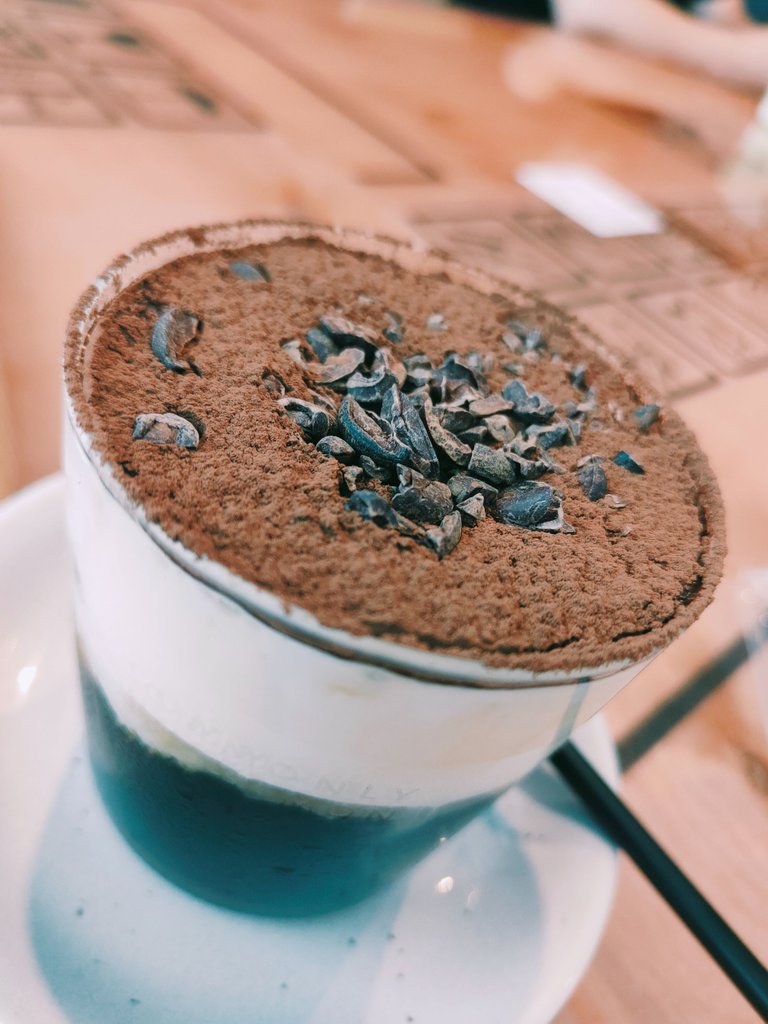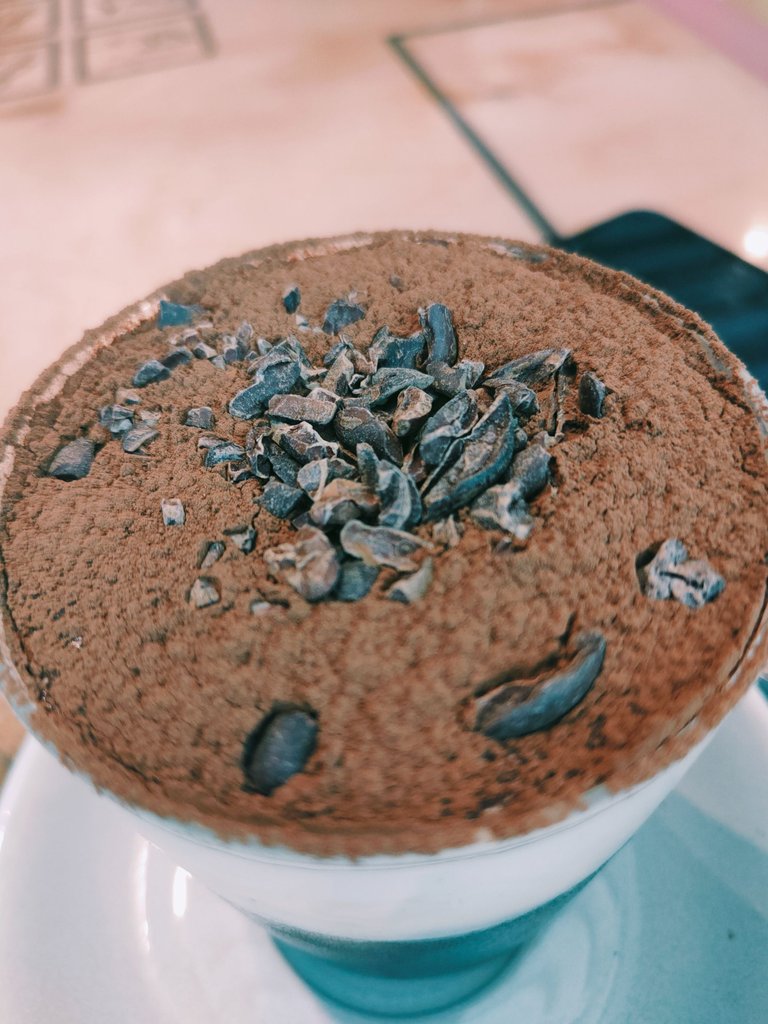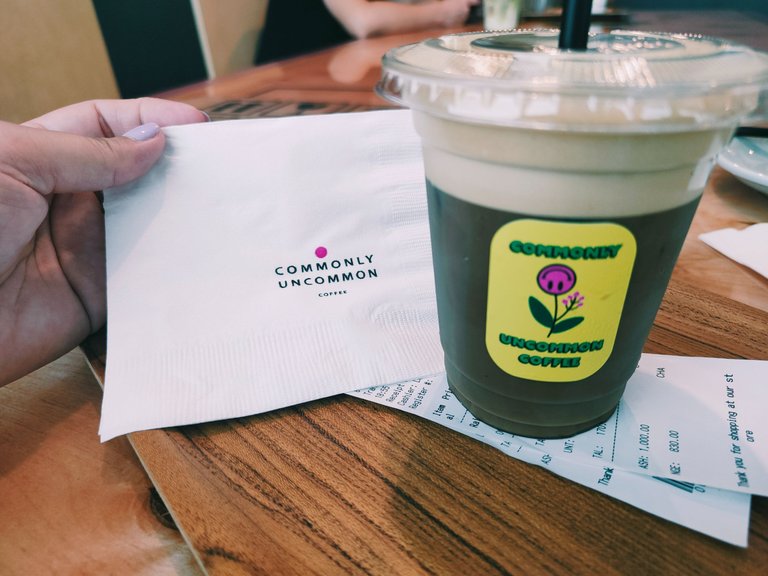 I was really happy to try it and couldn't wait to taste their coffee. After 5 to 10 minutes the coffee was ready. So far, I haven't been disappointed with the one I chose, but the coffee is quite strong and you can taste the pure coffee beans.
While I was satisfied with my selection, Jenny was not that happy, since it was far too strong and bitter, knowing that it contains a blend of pure cocoa and pure coffee beans.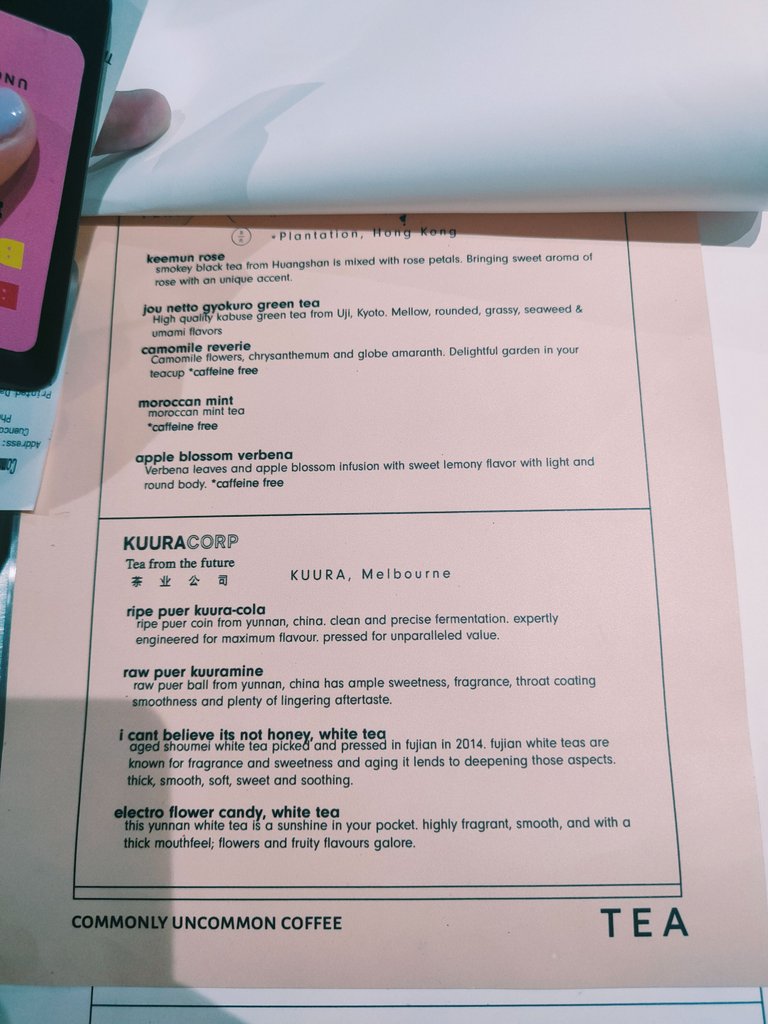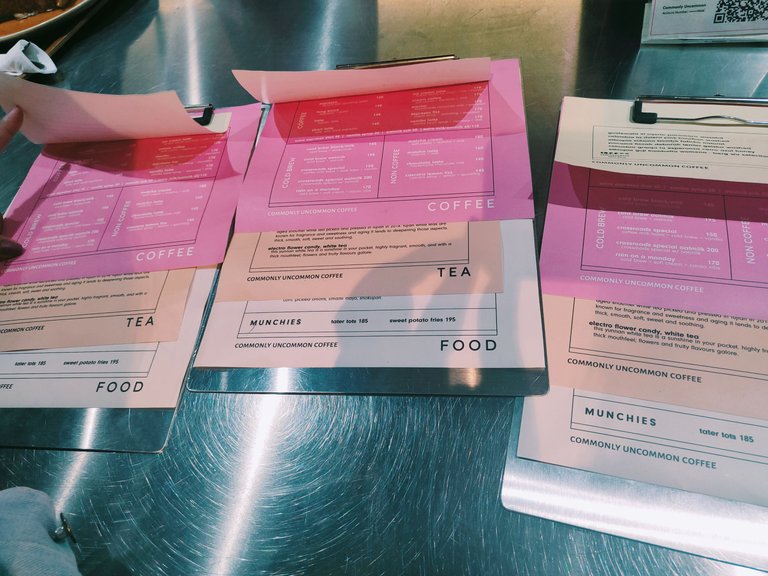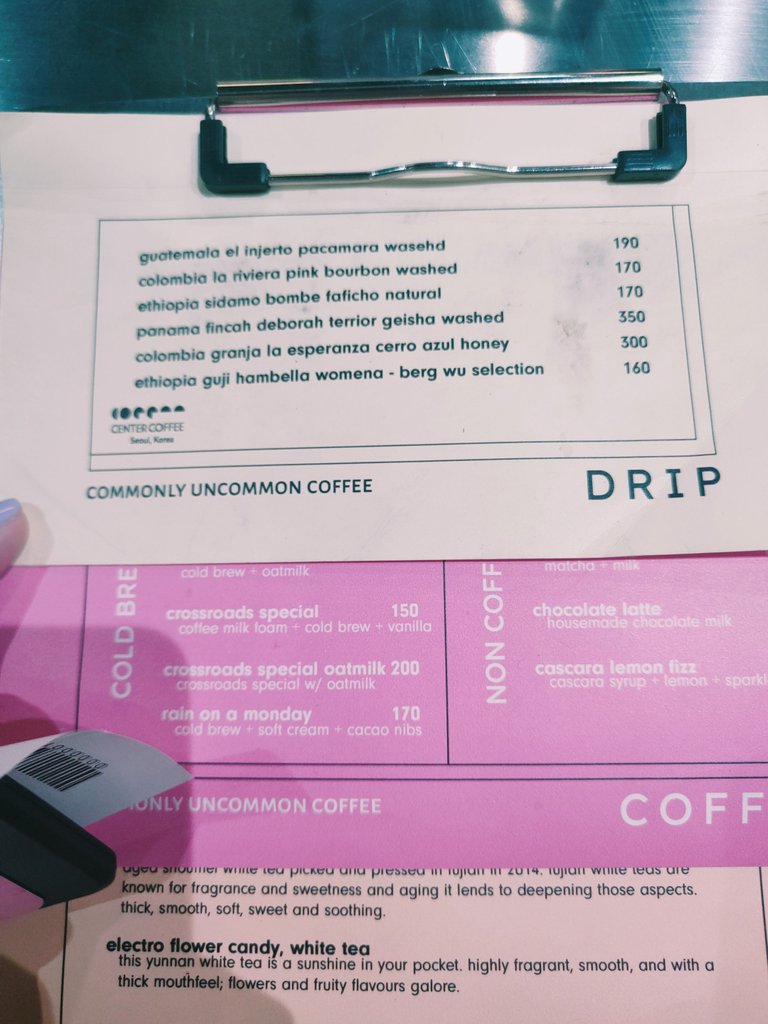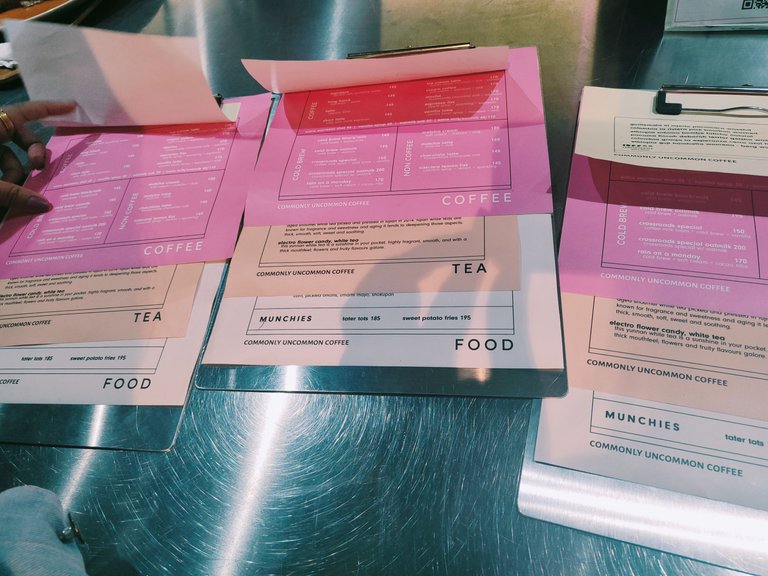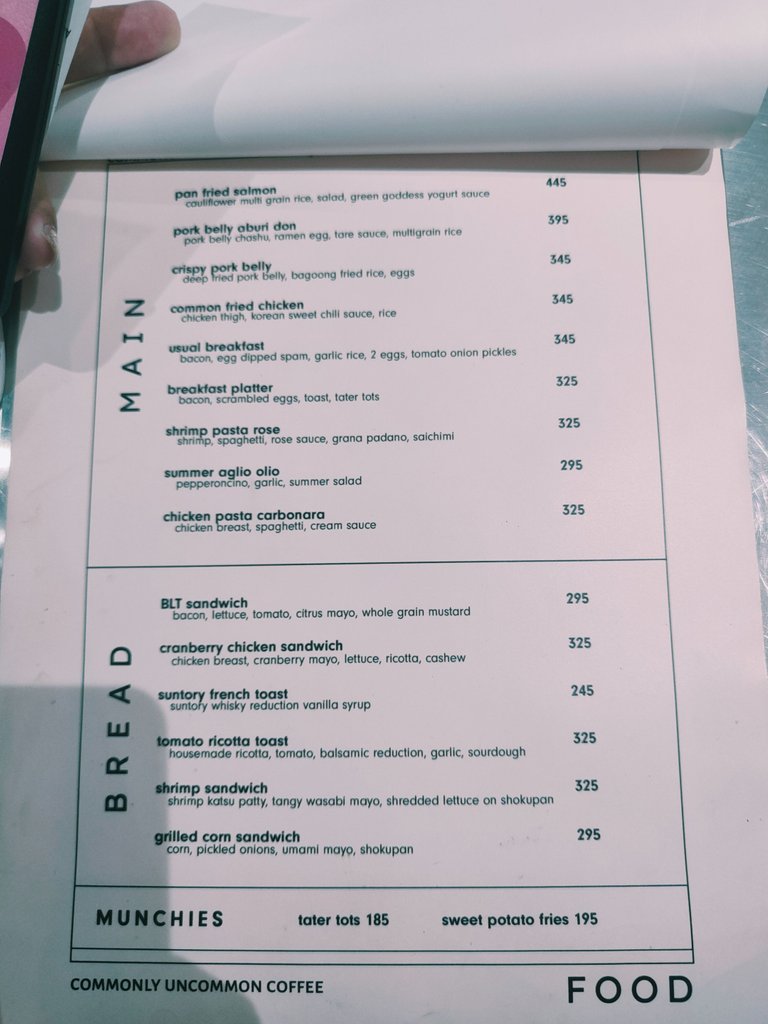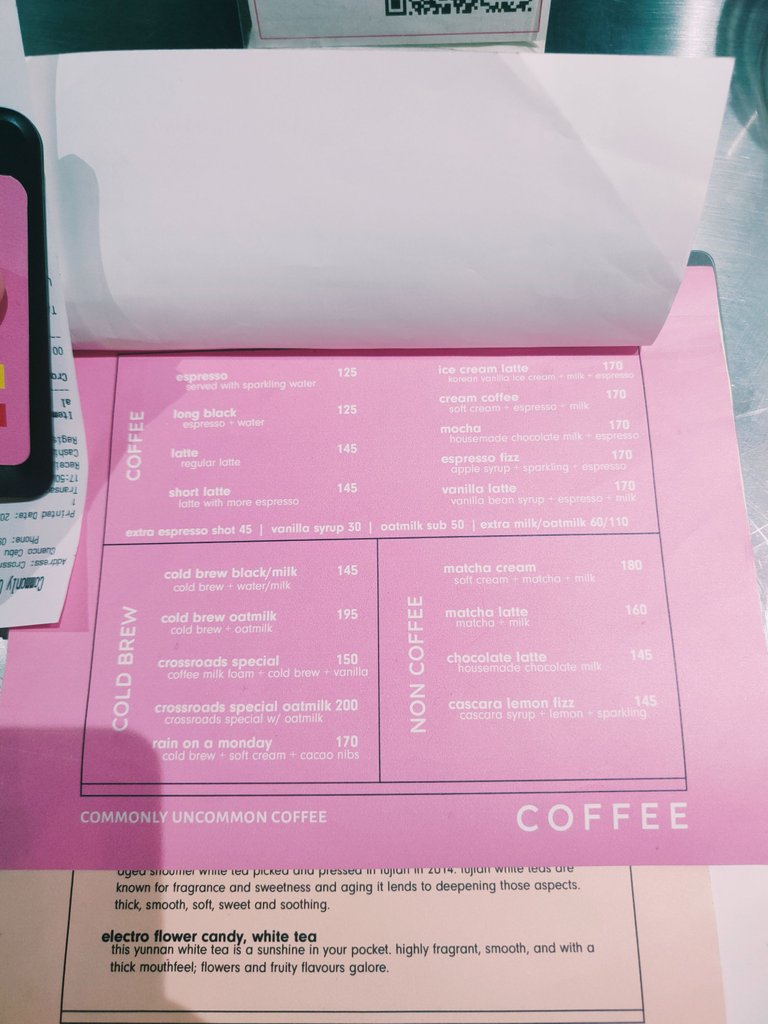 While we were sitting and drinking our coffee we list down some reasons why the place was called Commonly Uncommon. We never asked any staff but we have our own idea why. I wanted to ask the worker though but they are extremely busy and just leave it as it is.
So far, we've liked our time and our first visit to this coffee shop, and we can't wait to return and taste their food, which we didn't get to experience during this visit.
That's it for today hivers, and if you're in Cebu and want to visit this coffee shop, go for it; you might enjoy it as we did, and their coffee is fantastic for those who need to remain awake at work. lol
---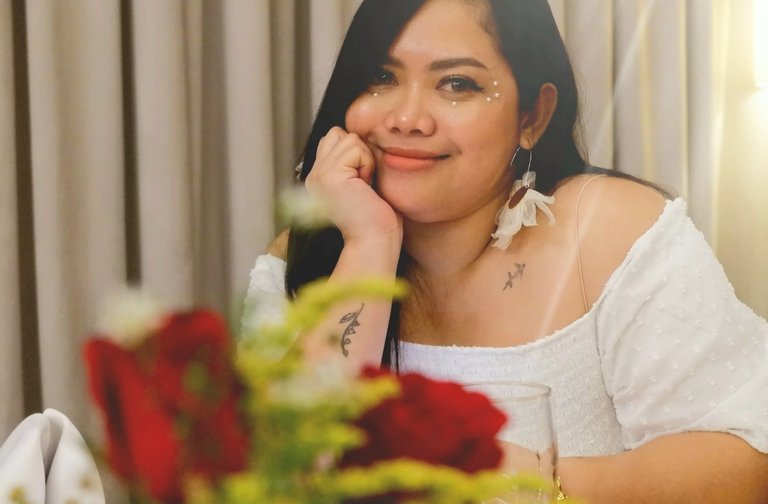 Explorewithsasha Blog about her passion, daily and weekly routine, travels, and experiences, and in between. I welcome comments and feedback to improve my content and to continue learning.
If you love what you read, feel free to comment, follow and upvote my content.
If you want to get to know me and reach out outside of this platform, feel free to check out my other social media accounts.
FACEBOOK
INSTAGRAM
---
---