Incoming alert: A new bie is here, introduction to the Crypto space/world.
Hello hivans,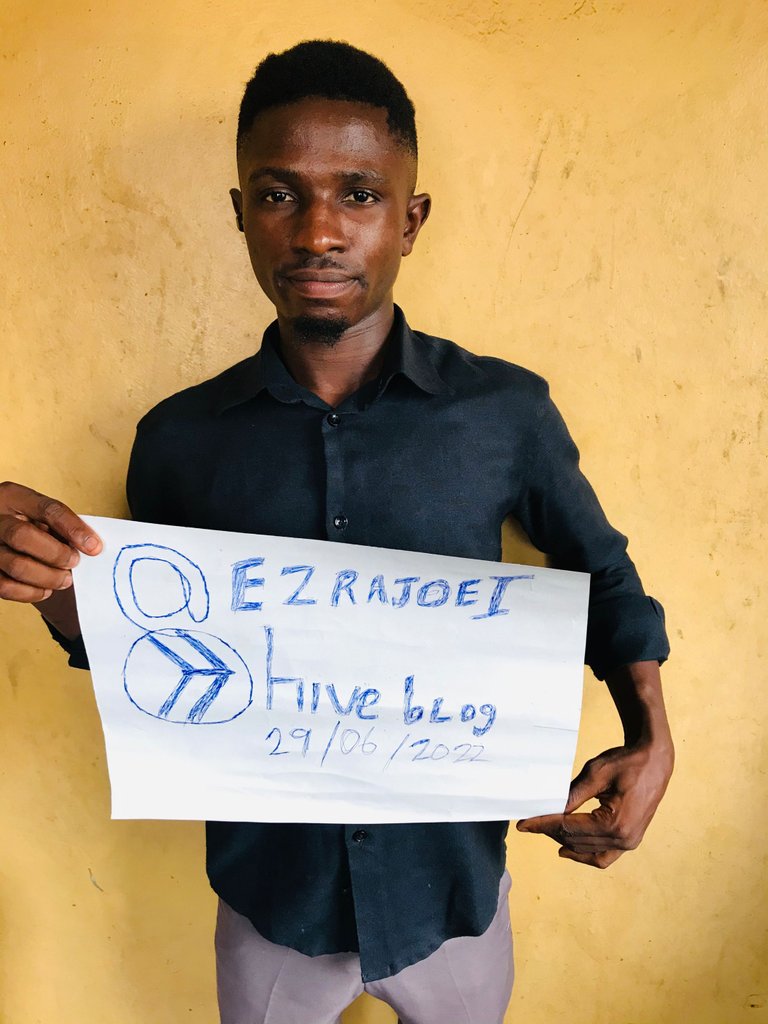 how are we all doing, am actually a new bie and it's a great privilege to be here with you all, am so excited to be here. I'll say special thank you to my very good friend @smilestitches for introducing me to this platform, when my good friend @smilestitches told me about this platform I argured with him so much because it was just too legit to be true. I kept on asking will i also be upvoted too? and he kept saying I shouldn't bother that I should just put in my very best, have faith too and everything will be work fine and that he'll guide me on how to go about everything that ill enjoy my stay here, that was how all my worries came to am end and i just hope i do enjoy my stay here, he convinced me that I'll, but despite that I just came to realised that am just few hours old here and am enjoying every single moment already, I took a tour around the platform today, honestly I love what am seeing here so far. I came to find out that there're so many communities here that I can explore on and I just can't wait to beginning my adventure here am so excited friends.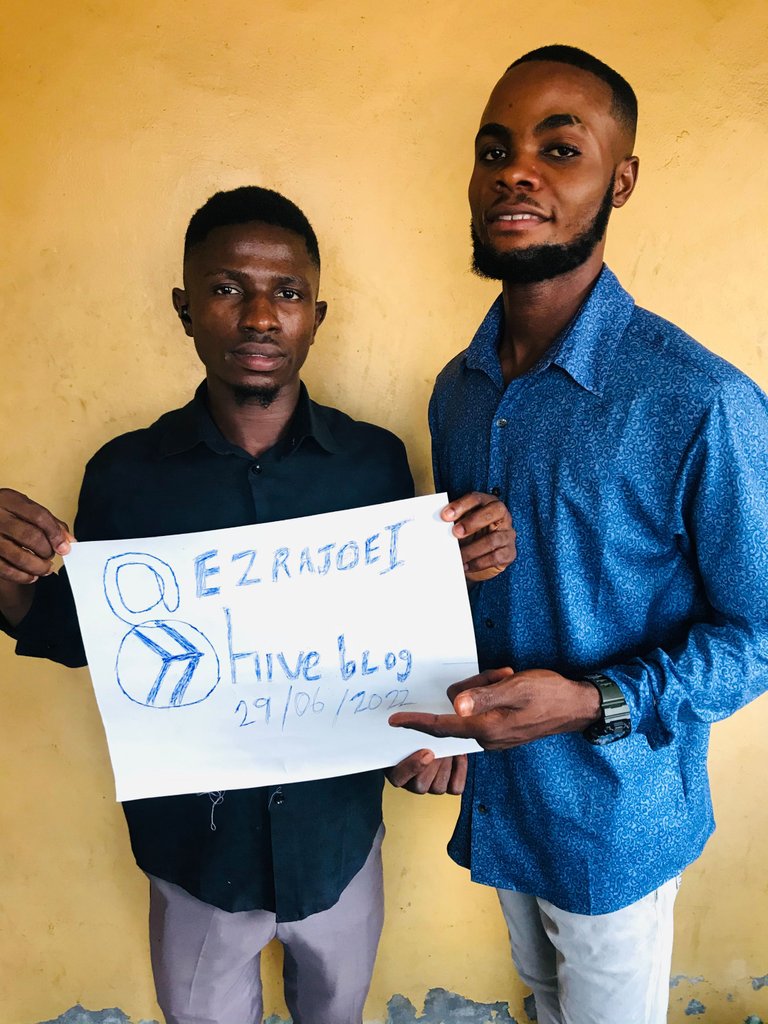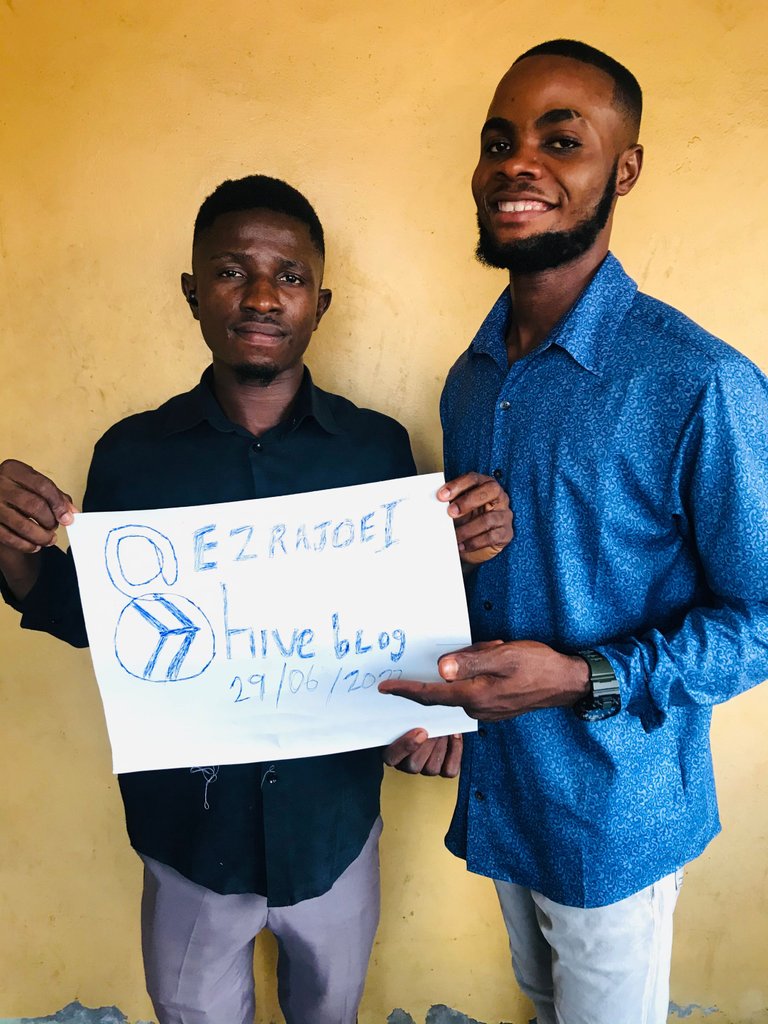 About me,
so friends let me take you on a little interesting adventure about my self, I promise you'll love to hear 😁.
first of all and most importantly am an interesting person to be with,
my name is Ezra Joshua, am a Nigerian and I base here, am a native of uruan local government in Akwa ibom state, but I base in uyo, am a student in University of uyo faculty of science and technology, am also a fashion designer currently working at Ulbertini tailoring company, where I meet my very good friend @smilestitches who told me about this platform.
I was born on the 16th day of September 1998, I was birthed into the family of five(5), three(3) guys and two(2) girls, am actually the last child of my parent, I lost my dad before I was born 😭, my mom said he was so expectant to meet with me, he even predicted that I'll be a male child even before I was born, he was so expectant to meet with me but unfortunately destiny never let it happen, I couldn't meet with him neither was he able to see me and hold me in his aims, mom said he died of a terrible illness, that's my little sad story. since father dead mom has been the one financing the affairs for the house and my well-being including that of my siblings, growing up am a living witness to how she has been suffering trying her possible best to provide for us all including paying the bills and providing for us too, friends it's has not been a good sight to withhold, seeing her suffer but in all I trust God is in control and will make a way soon for us. I also came here too so I could get little support for my mom and so to ease her of the much stress she's been going through single-handedly to provide for us all, that way she will stay alive for me cause I lost dad and am not ready to loss mom at least not yet, I want her to be alive and reap the fruit of her labor. along with Mom I have Grandma's love too and the rest of my siblings.
Am a lover of God, I love meeting and making new friends(one of my reasons for coming here) am also a music freak.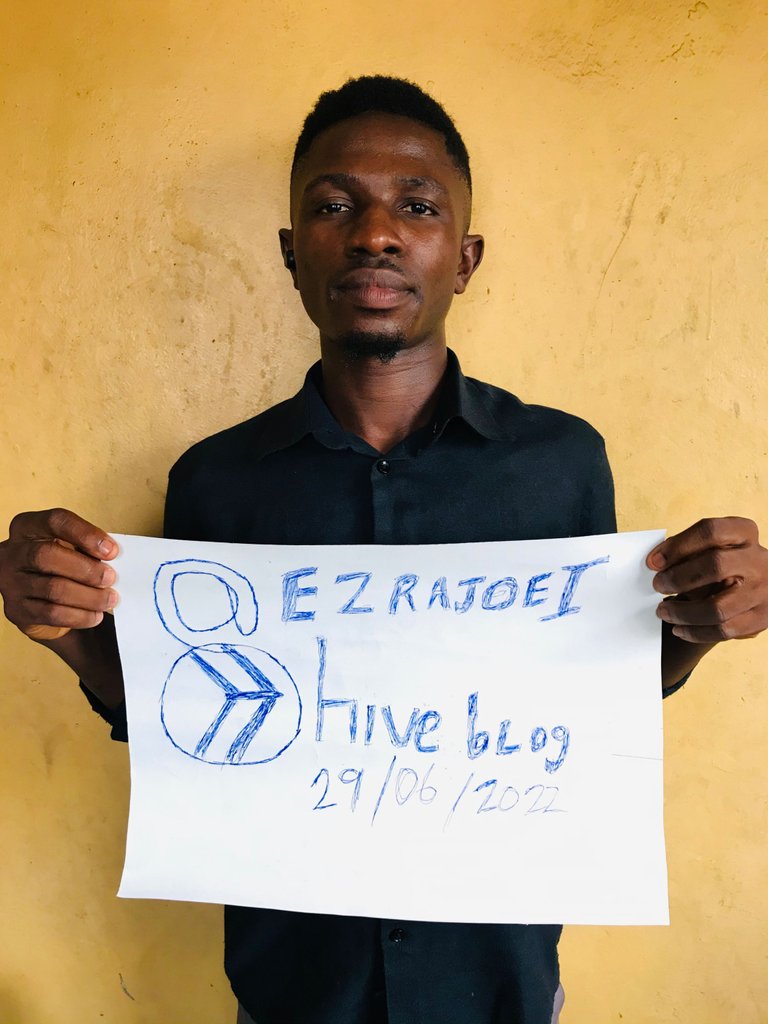 my hobbies,
football
I love traveling, have been to lagos, calabar and Port Harcourt, I went to m my extended relatives over there.
I love singing too
I love eating lol 🤣 most times I wake up at mid night to go look for food to eat.
My dreams,
like I told you guys before am a fashion designer and my visions is to open a very big tailoring company an employ people to work, i have passion for sewing now, to build a company and a good work force is for you to gather about 10- 15 people for a start, that will be able to work with you, I would love to spread my company all over Nigeria. I specialize on suit making.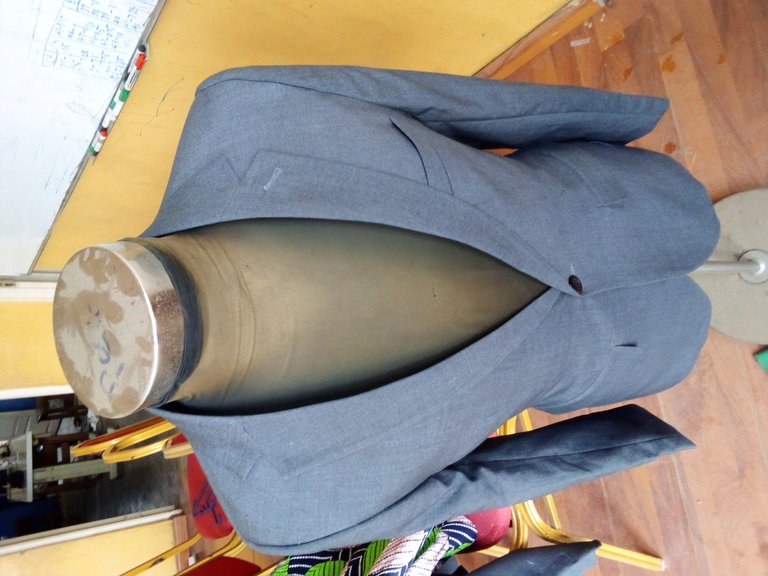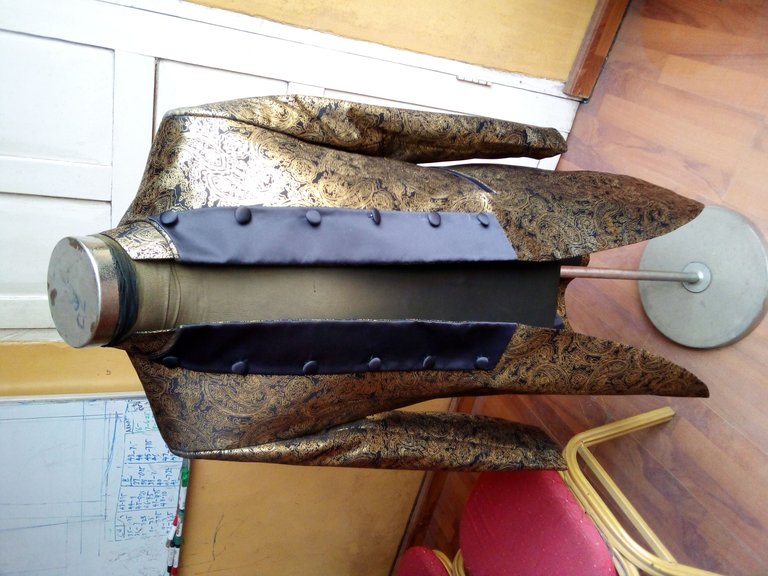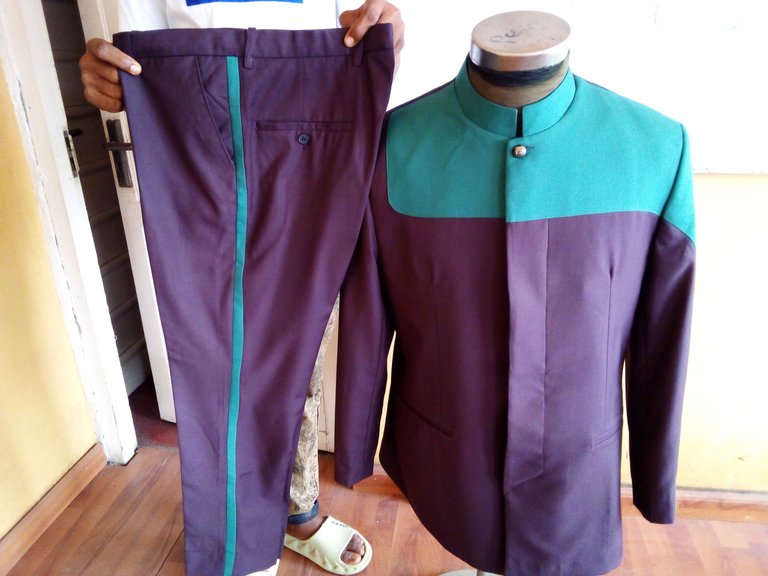 Rendering help to people is also one of my most favorite hobbie. I really love helping people especially when I have the resource to, I got my drive from this saying "no one knows tomorrow".
Thats what drives me to help cause who knew where mine will come from some day.
my grandma also says to be a great man u need to put GOD first in every aspect of your life, believe me u won't go down, my grandma is a woman that can moltivite you in preaching, singing, dancing, even working, so I always pray to acquire same grace someday.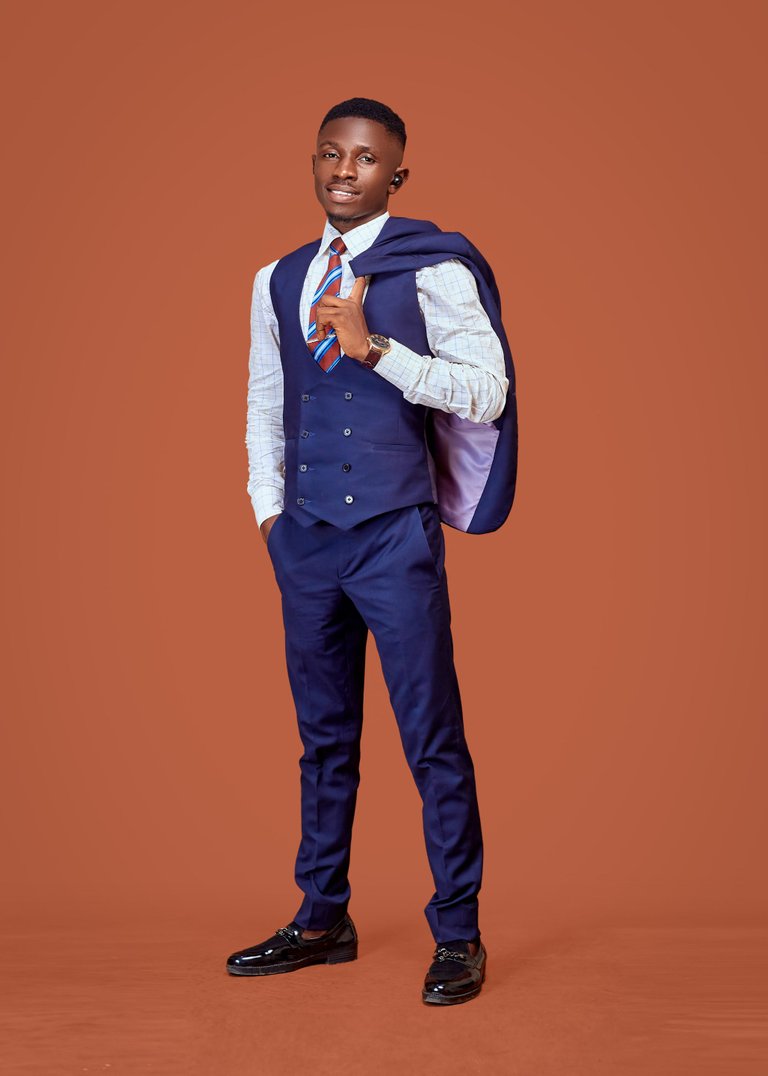 I don't joke with my grandma seriously, even my friends are also praying for that same grace too when they some times get to meet her they end up getting impacted by her word. so what am trying to say is that, with God all things are possible
friends,I want to specially thank you all sincerely from my heart for receiving me into this amazing family, I love you all and I appreciate the love you all have seen me so far God bless you all and thank you all 🙏
---
---