A drawing of Bart Simpson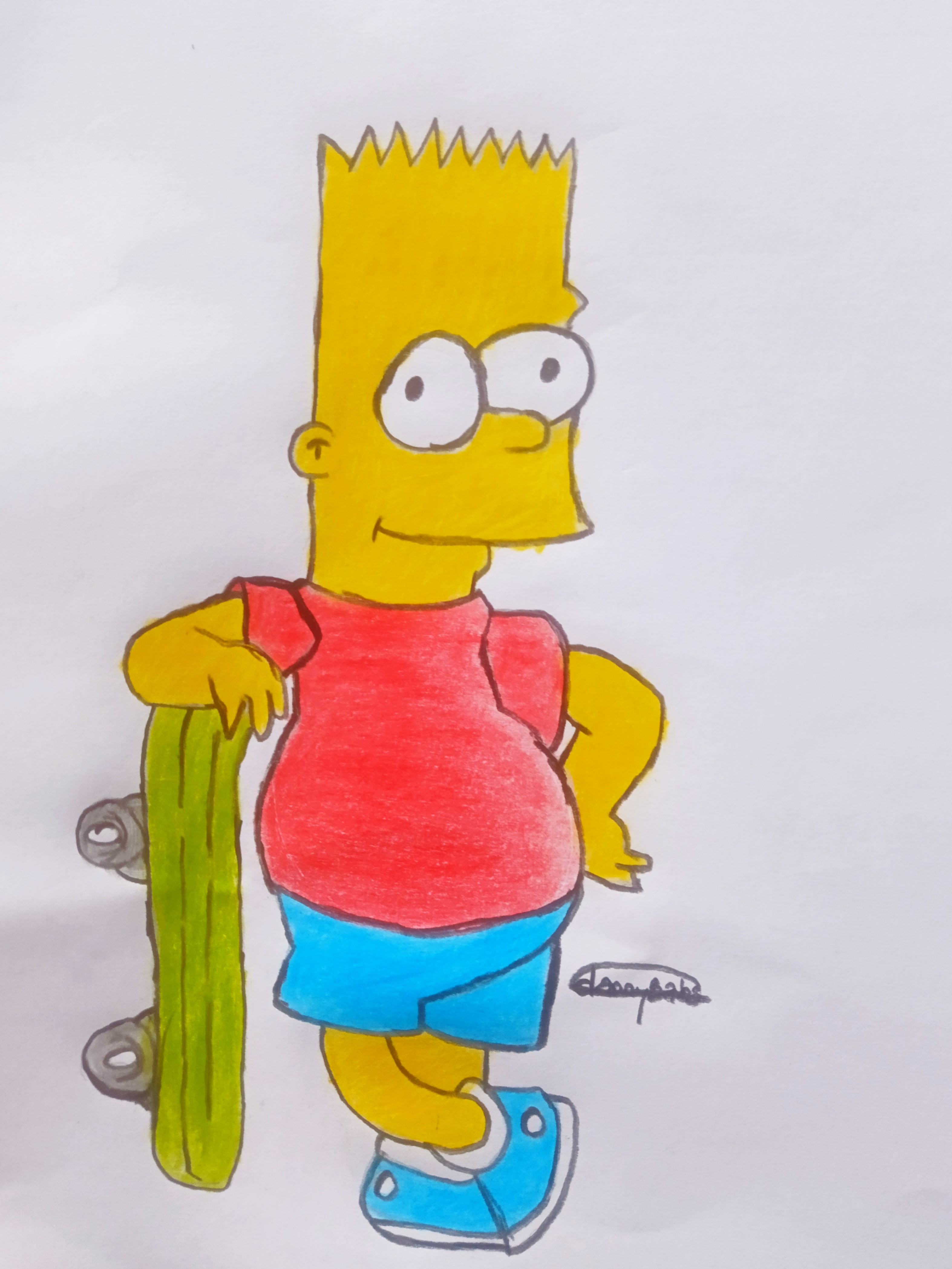 Hello friends, how is it going?
Cartoon characters are something to write about, I wonder why people have the opinion that cartoons are for kids. I wonder why an age limit was not put in place if that were so. Today, I will be sharing with us a drawing I made of another cartoon character, Bart Simpson, from the series, The Simpsons. Bart is one of the major characters in the movie, he is funny and he is portrayed to be evil in a way, he yet continues his prank. But sometimes he can be Sweet especially to his sister, Lisa. So, I love seeing Bart in the episodes, he brings a lot to the scenes.
The procedures:
So I decided to do a coloured drawing with my colour pencil. The drawing started by using pencil to give it shape and proportion then the colour pencil was used to give it colour, then i brightened the edges to have a good view.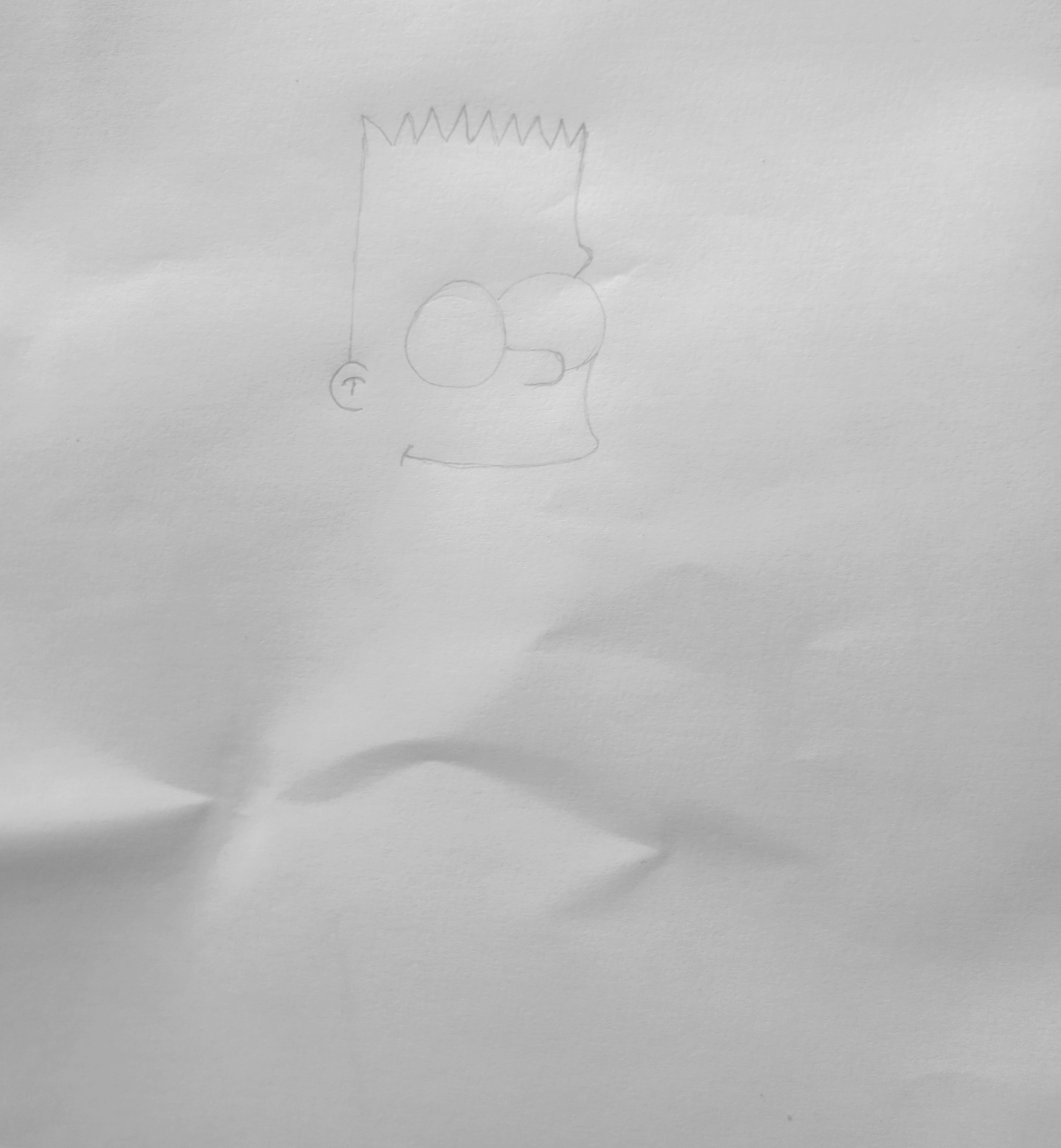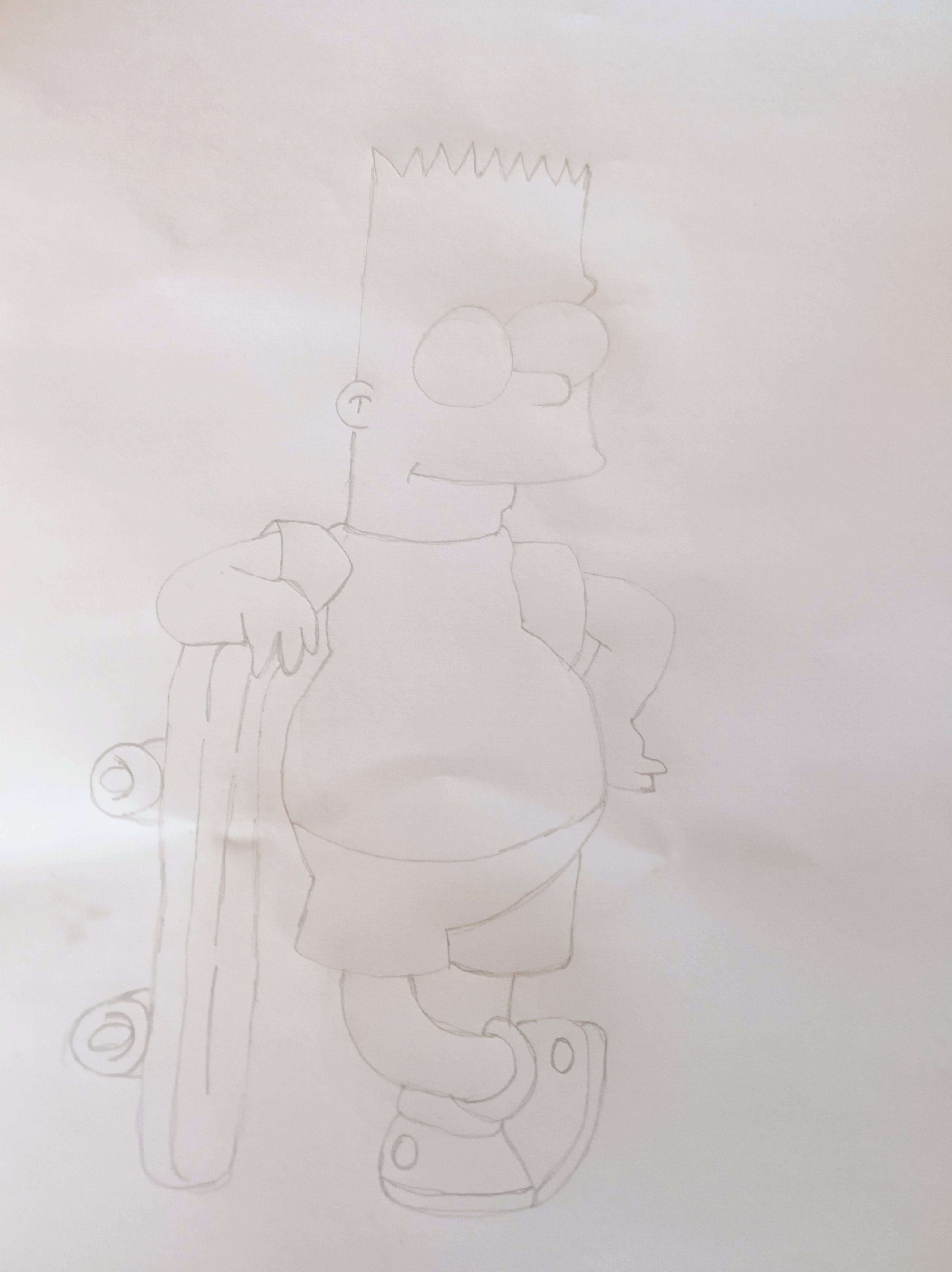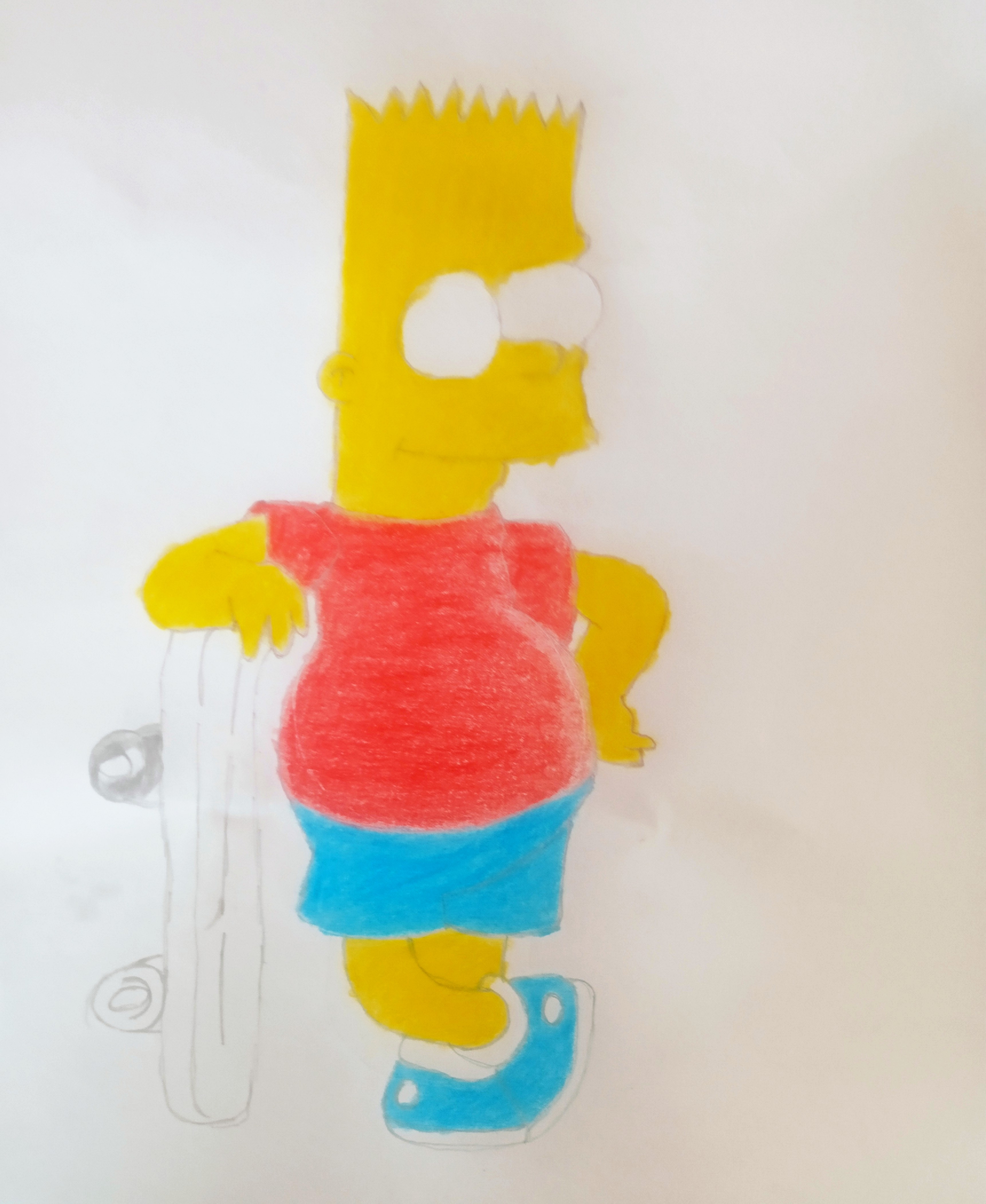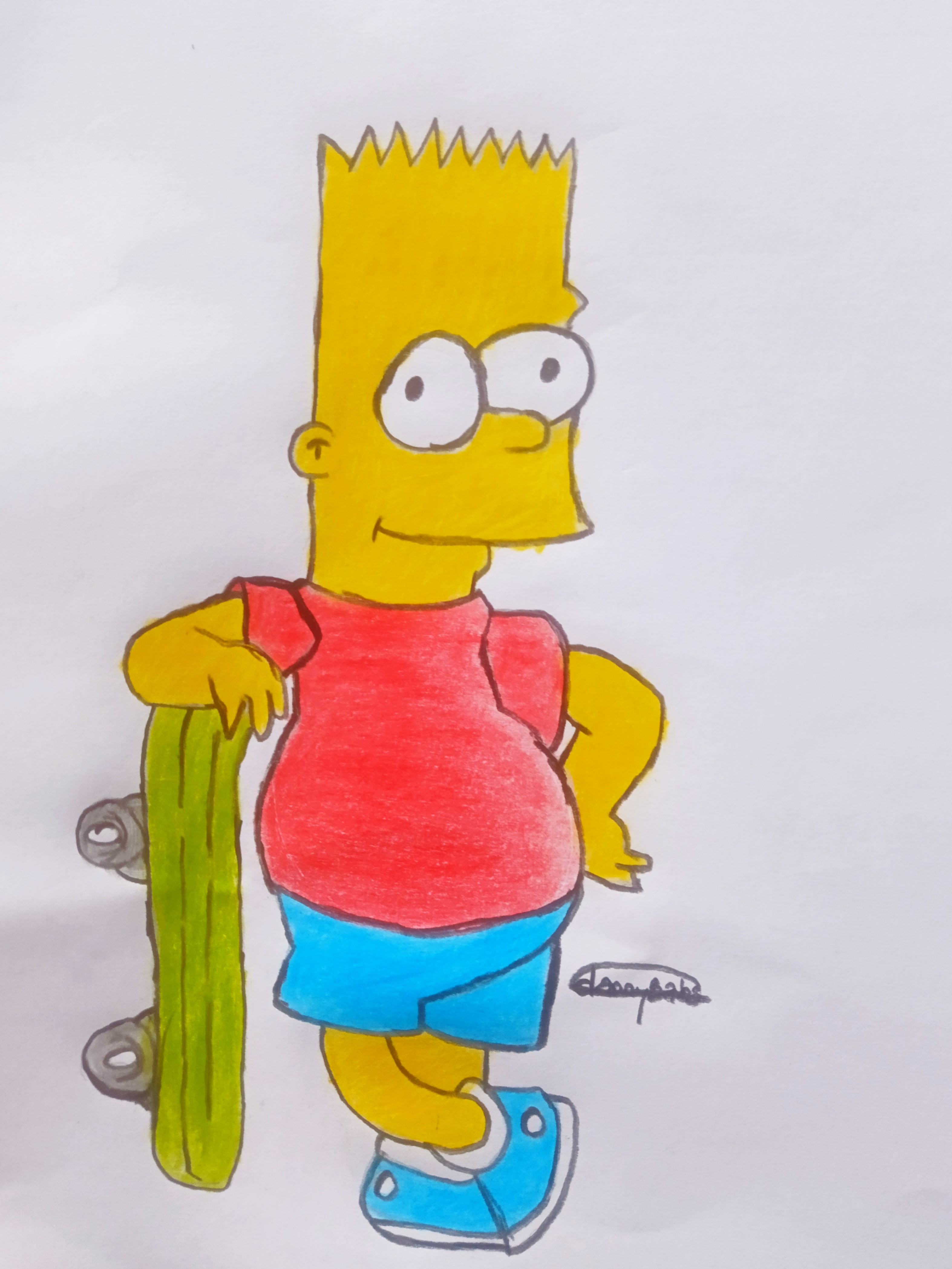 There you have it friends, I hope you like it.
---
---