Argentina: Champions of the world.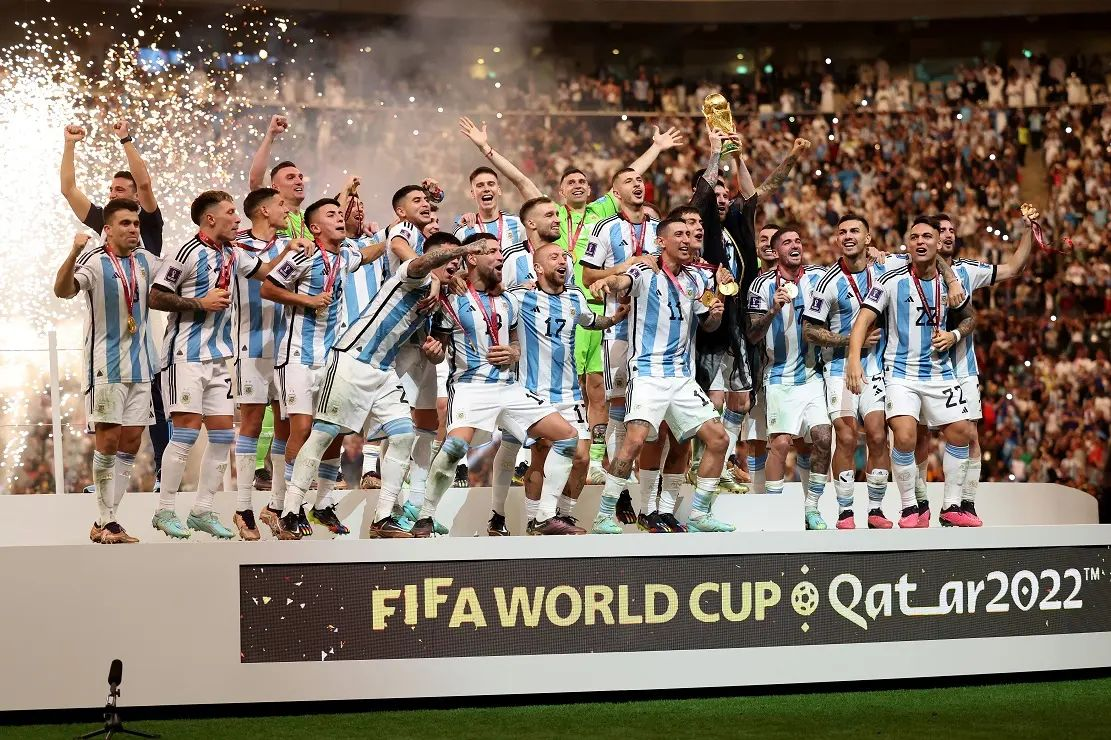 AFA - Selección Argentina
Another football World Cup ended with a thrilling final. This World Cup held in Qatar has surpassed all previous World Cup records. Fans have witnessed many incidents in this most expensive World Cup so far. The superhuman performance of the African country Morocco, and the departure of teams like Germany and Belgium from the group stage increased the beauty of the World Cup many times.
The World Cup in Qatar also ended with an epic final. Where Russia World Cup winners France faced Latin American team Argentina. We all know the final result! Argentina has won the World Cup trophy for the third time after 36 years. Also after 20 long years, a country outside Europe won the World Cup.
Everyone knows that Lionel Messi is an Argentine legend and the best player of all time. Messi won all kinds of titles at individual and club levels in his life apart from the World Cup. The only unachievement in his long career was an international trophy and a World Cup. In 2021, Messi won the first international trophy by defeating Brazil in Copa America. A year later, this star also won the World Cup. In his last World Cup, the best player of all time managed to fulfill the only imperfection of life.
Champions Argentina's World Cup mission got off to a shocking start. The team, which started the World Cup with the title of hot favorite, falters in the first match. The team, which is undefeated in 36 consecutive matches, lost to Saudi Arabia. This made the dream of winning the World Cup very difficult for Messi's team. They had to face many discussions and criticism.
But stars like Messi never disappear, come back in the guise of heroes. Argentina turned around after learning from the loss. Maybe that loss made them world champions. Did anyone think that the team that lost to Saudi Arabia would win the World Cup trophy?
Argentina's great star Leo Messi and goalkeeper Elimino Martinez were the most responsible for Argentina's World Cup victory. Lionel Messi is the top scorer for Argentina and the second-highest goal scorer of the tournament. The star player won the Golden Ball as a result of his excellent performance in the World Cup. On the other hand, Elimino Martinez, who has been an excellent goalkeeper for Argentina throughout the tournament, has won the Golden Gloves. He was the hero of the penalty shoot-out win in both the semi-final and the final.
Argentina's fans around the world are excited about winning the World Cup after a long time. All football fans are happy especially because Lionel Messi won the World Cup. Because Lionel Messi deserves it. Congratulations Leon's Messi ❤️
---
---