A different but deadly seed.
Experts say that the best coffee beans in the world come from countries where quality coffee is exported such as Vietnam, Brazil or Colombia. But due to the high temperatures caused by global warming, scientists in the USA had been working on a much more economical genetically modified coffee bean, which grew 10 times faster and withstood temperatures up to 50 degrees Celsius. So many countries around the world started to buy this cheap and easy to plant coffee bean, farmers said it grew like weeds.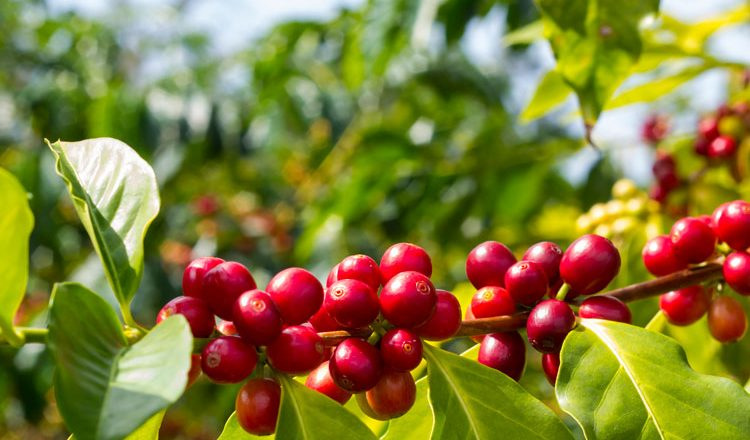 Source
In my field where I grew coffee among other vegetables, I started to buy this genetically modified coffee bean and it was really fast growing, in less than a week, the coffee plant is ready to flower and load with hundreds and hundreds of coffee beans, in the farm we were all happy because we would save the year with a good harvest so we celebrated that night with homemade liquor and party and then we went to sleep expecting a great harvest for the next day, but how wrong we were. The next day we got up with excitement to go to see the coffee plants, but this one had not sprouted coffee beans, rather it was a strange flower with many holes and thorns, and when you touched it spores were released, we thought it was only us that this was happening to us, but when we consulted with the other farmers of the place, they also had the same problem.
But out of nowhere we saw how the workers who had been left in the field out of nowhere became erratic and violent, as if they had taken red Bull with cocaine, and began to kill each other and throw themselves off cliffs, but we could see how the flowers of the coffee plants began to spores came out in the breeze and flooded the sky. So we pulled out our COVID pandemic masks to try to help the workers, but it was useless they started frantically tying us up, so we had to go into the house again to save our lives.
A cousin suggested that we use guns to break through so we could get out of there, as it was too dangerous to stay in the farmhouse. So we reached for the hunting rifles and when we came back out the workers who looked like wild animals wanted to attack us again, but unfortunately we had to shoot them in the legs so they would not run towards us, and so we made our way to a car to get out of there.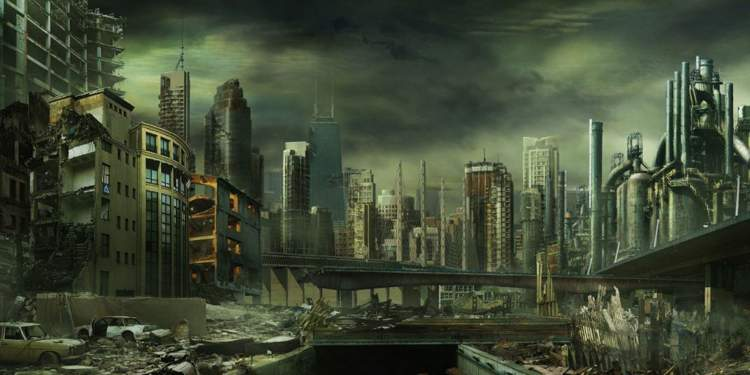 Source
But when we arrived at the city, the panorama was not good at all, since it was in ruins and on fire, there were mutilated or dismembered corpses everywhere. In addition, there was a beige haze all over the sky, and when we were about to turn the car around a group of frantic people noticed us in the distance and started running, they were running so fast that in less than 10 seconds they were 20 meters away from us, not even with the car at 120 kph we could lose them.
We did not know what was happening, we thought that finally the Russians or Chinese or the Americans themselves had done something that affected people much worse than the COVID, but, although hypotheses abounded suddenly we heard a clear message on the radio:
"Citizens of Venezuela, this is a commander of the national army speaking. The government has collapsed, the institutions have collapsed, society has collapsed. From now on everyone will be on their own, this is not a drill, take the resources you need and hide in the mountains, as the cities are not safe, we believe that a zombie plague has invaded the country when a strange beige colored mist hit the whole country, remember to stay safe and may God protect us ".
After hearing that we were petrified, we were on our own and from now on it was all kill or be killed. So we quickly grabbed all the resources we could and went deep into the mountains waiting for everything to calm down...
---
---