My mom's surgery process final part for the moment / Proceso operatorio de mi mamá parte final por ahora.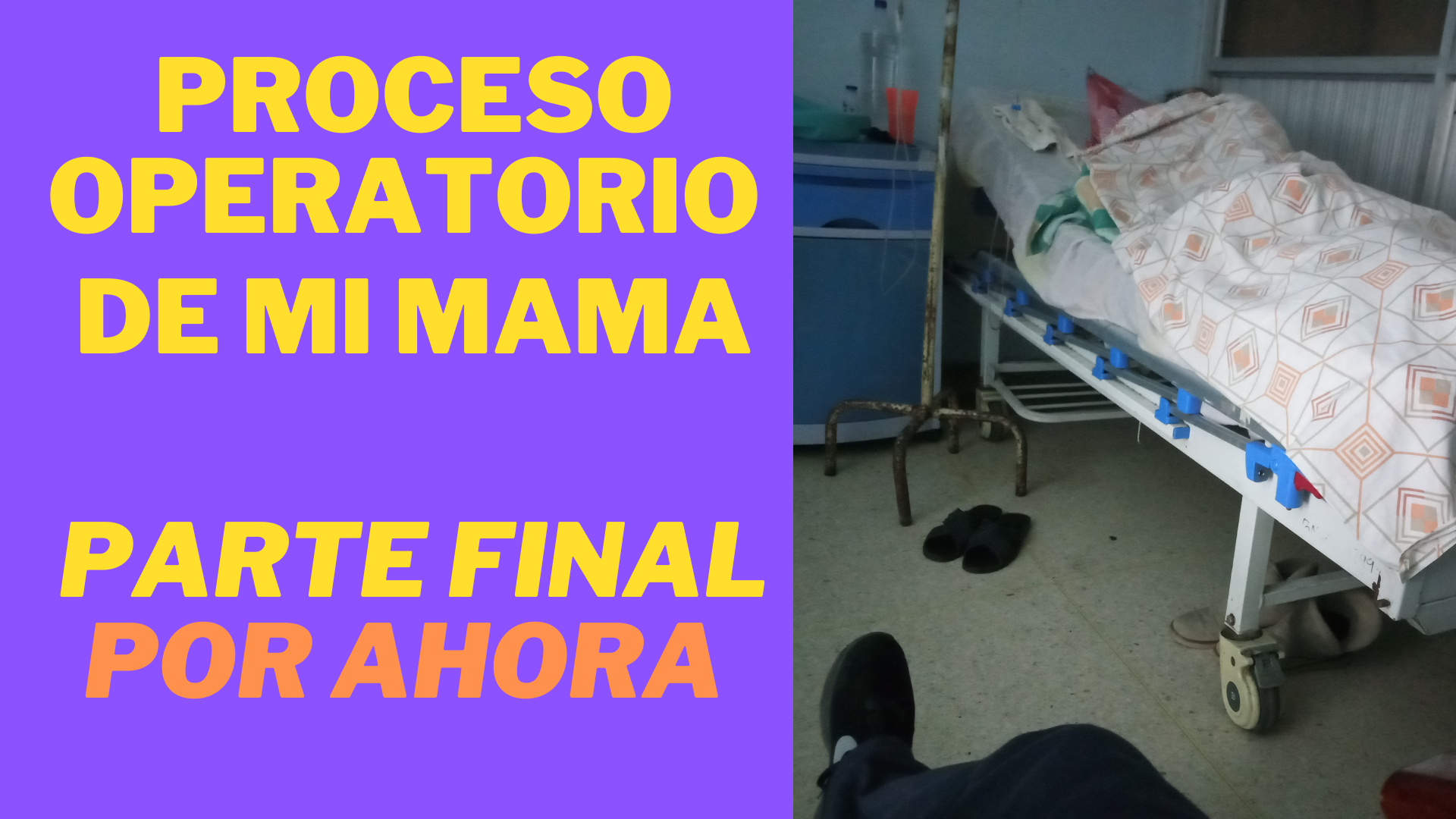 Greetings dear friends of the community of family and friends, today I bring good news regarding my mom, well actually it is mixed news (good and bad) as she was discharged, but has not yet been able to be operated, and all this is because of the result of the endocrinological test, as it showed that my mom has these values very altered. I was from Thursday until Friday morning taking care of her and although nothing bad or out of the ordinary happened, we did receive the news that she could be discharged, but with the promise that in at least a month she would be admitted again for the surgery process.
But let's start from the beginning, I woke up that Thursday 17th with the idea that my mom would have to undergo tests with the cardiologist and the endocrinologist, and although thank God the money had been obtained, what worried us most was that the doctor would say that she could not be operated on, since as I mentioned in the previous publication, my mom is a high risk patient. When I arrived at the hospital the wait to see the results and my mom was long, since they arrived almost at 6PM after leaving the hospital at 7AM. My mom was very tired and so was my brother who had accompanied her, so when they arrived I had to make copies of the tests. Then came the moment of truth, which was to wait for the doctor who was taking care of my mom's case to decide if she was going to be operated on or not. And well, although the answer was a little disappointing, there was some consolation, since my mom had been there for so long and suffered the stress of seeing so many people suffering, she had gotten worse.
The doctor who attended my mom told her that she could not have surgery because it was too risky, he explained that since my mom has no thyroid (since she had it removed almost 20 years ago) and she depended on a Levothyroxine pill. But since the one she had been taking for 2 years now is a generic brand, the quality is not the same as the Eutirox that she had been taking since she had her thyroid removed, but since it was in short supply and now it is very expensive, she had been taking the generic brand, but that had affected my mother a lot, throwing her thyroid-related hormones out of control. And if they operated on her, when they put her under anesthesia, it could cause a thyroid storm and she could go into a coma or die suddenly from a heart attack.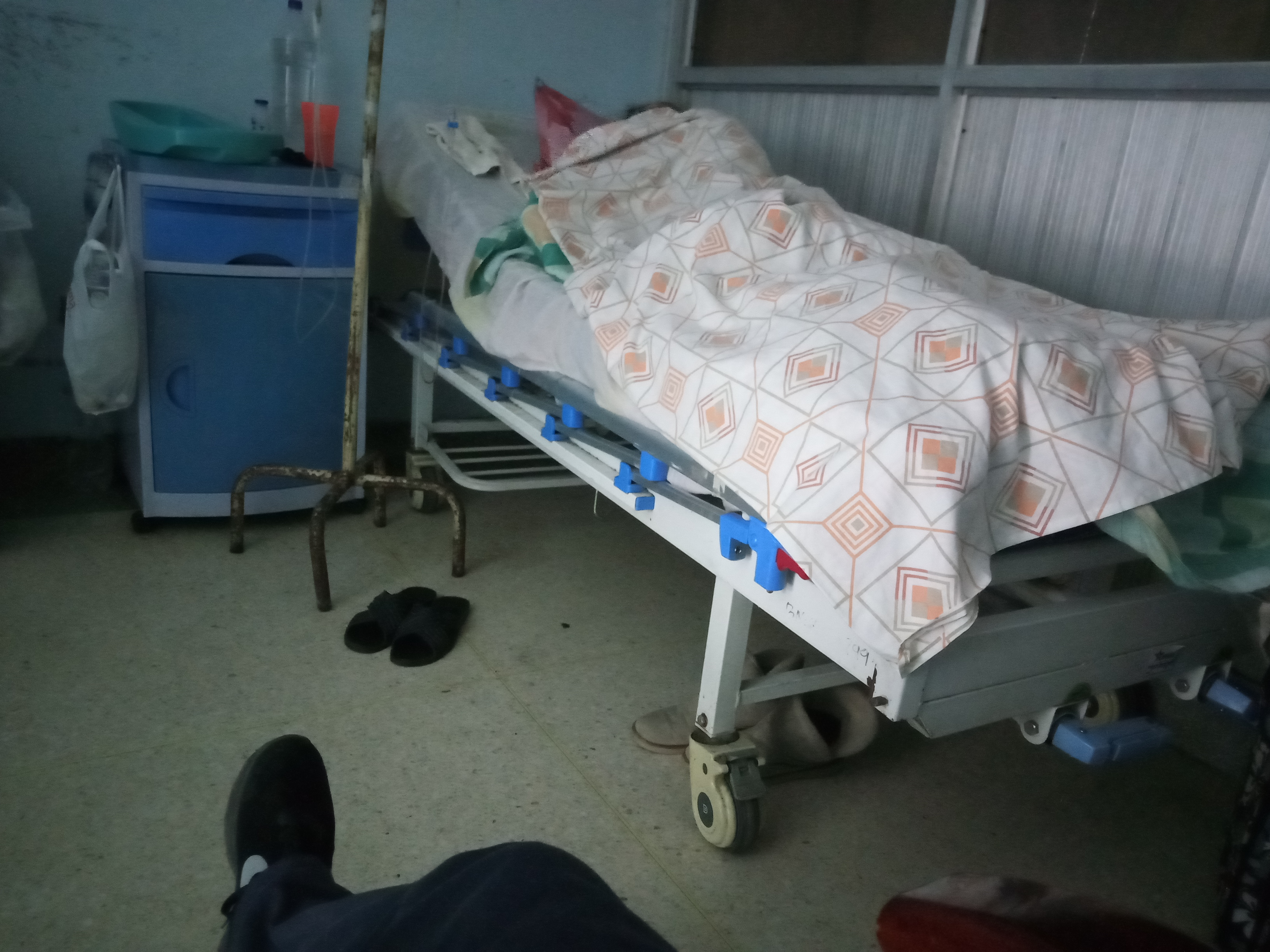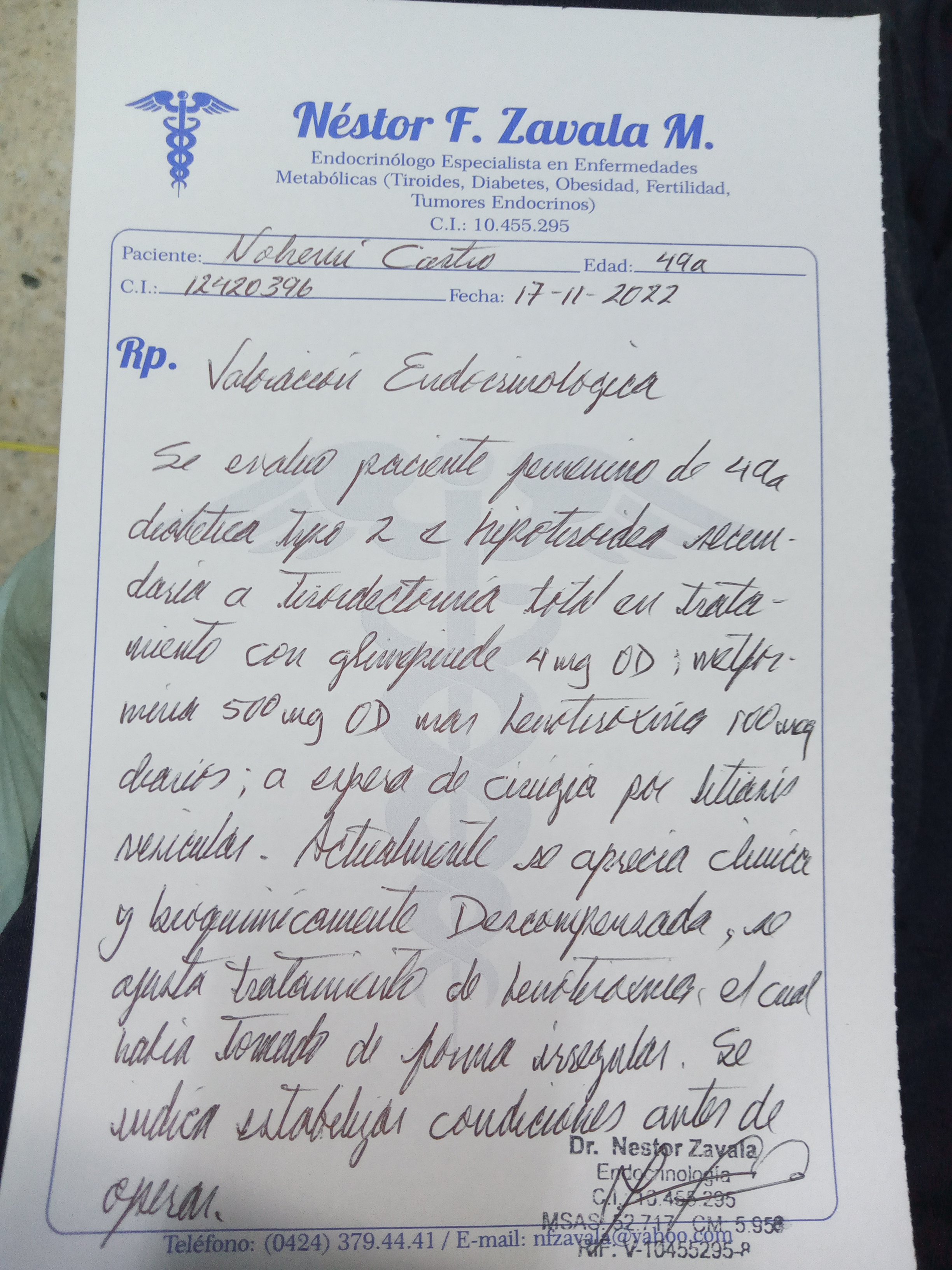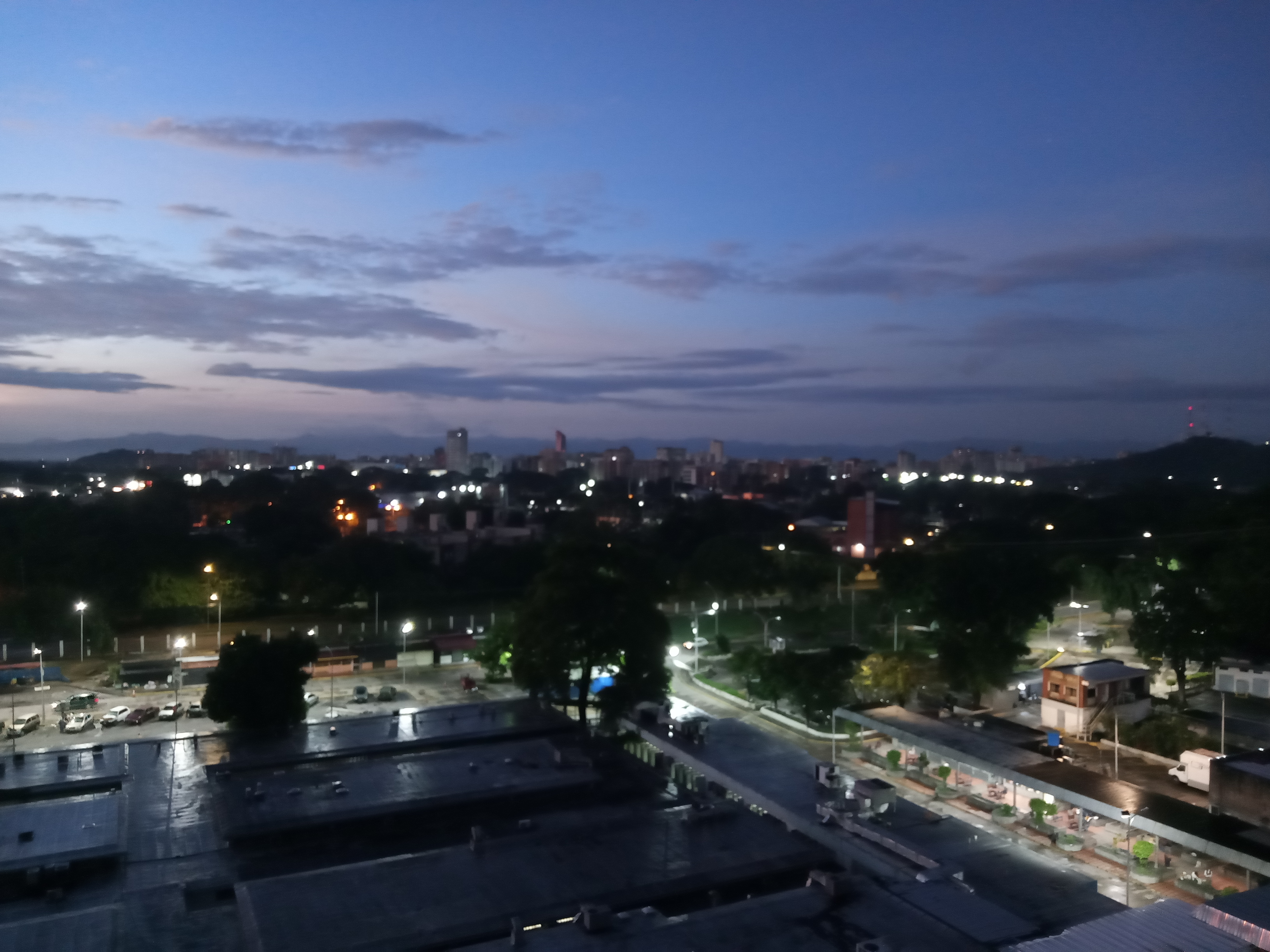 So they ordered her to take the original Eutirox, and wait a minimum of three weeks to see how she reacts and see if it is possible to operate or not, since it is not something totally safe. So that diagnosis gave us mixed opinions, since we want my mom to have surgery as soon as possible because her health continues to degenerate every day, but we also do not want her to leave due to a storm or thyroid crisis. So what is left now is to wait and trust in God that everything is going to be ok.
Also, since she was given that diagnosis, the hospital didn't see the need for her to stay there, so the doctor discharged her and told her to come back with tests a month later to see if the operation was possible. And although I know how much my mom is suffering because of those stones, I know that if she is at home she can feel much better, since in the hospital she is burdened with a lot of stress and depression, because of the state she is in and being there only makes her remember it even more.
So yesterday she was taken home and right now she is at home resting, now we have to buy these Eutirox pills, to see how she reacts and to know if she can be operated in a month, we hope that God willing she can be operated and get rid of those stones soon. Thank you very much for being aware of these publications on the surgical process of my mom, I will continue sharing more in the community, but other things that family and friends are for each of us, thank you very much for reading and see you next time :D

---
Español
---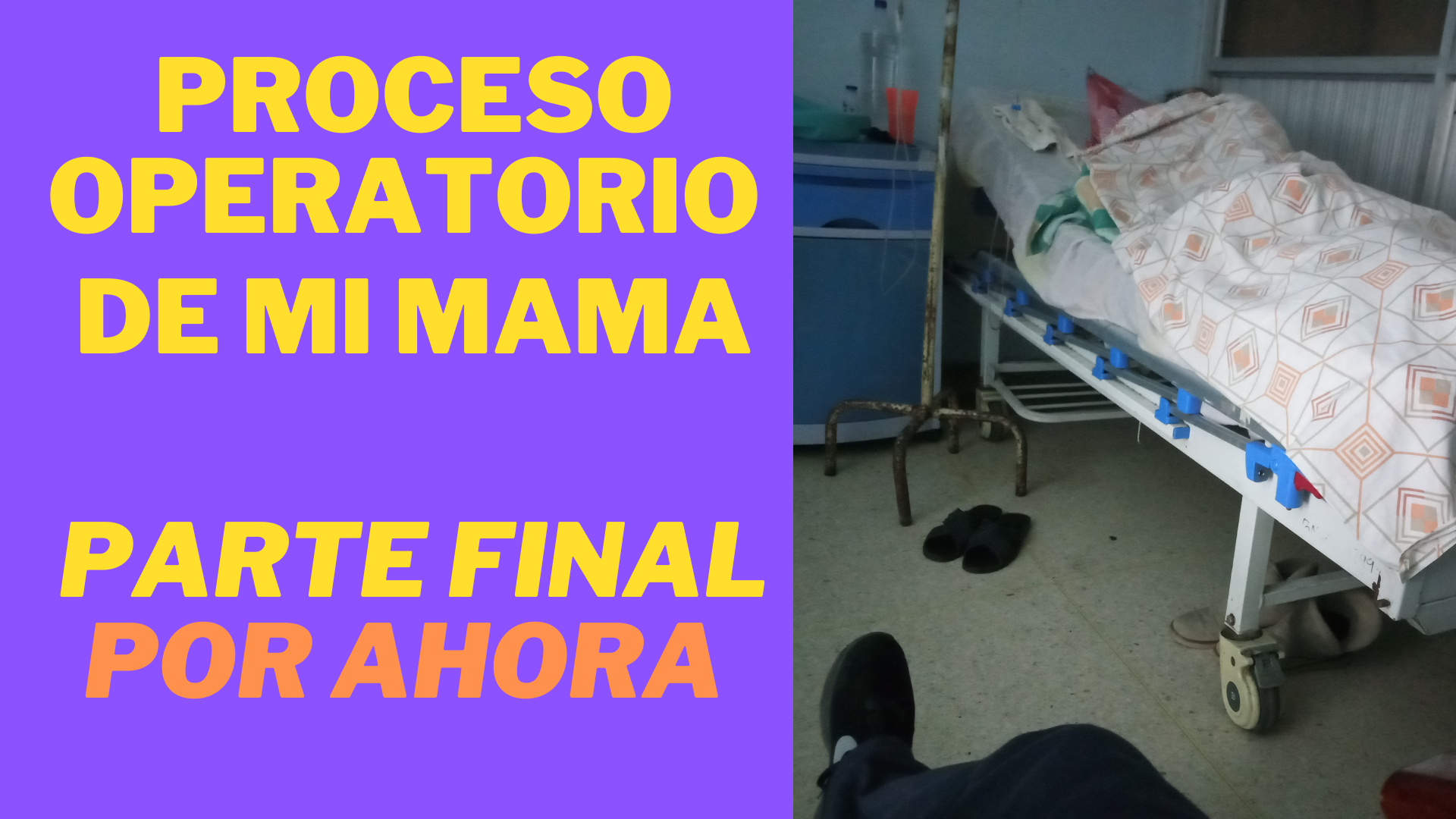 Saludos queridos amigos de la comunidad de familia y amigos, el día de hoy traigo buenas noticias en lo que respecta a mi mama, bueno en realidad son noticias mixtas (buenas y malas) ya que fue dada de alta, pero aún no ha podido ser operada, y todo esto es por el resultado del examen endocrinológico, ya que arrojo que mi mamá tiene estos valores muy alterados. Yo estuve desde el jueves hasta el viernes en la mañana cuidando de ella y aunque nada malo o fuera de lo normal paso, si recibimos esa noticia de que podía ser dada de alta, pero con la promesa de que en mínimo un mes debía ser ingresada de nuevo para el proceso operatorio.
Pero comencemos desde el principio, yo me levante ese día jueves 17 con la idea de que mi mama tendría que hacerse los exámenes con el cardiólogo y el endocrino, y aunque gracias a Dios se había conseguido el dinero, lo que más nos preocupaba era que el doctor dijera que no se podía operar, ya que como comenté en la publicación anterior, mi mamá es un paciente de alto riesgo. Cuando llegue al hospital la espera por ver los resultados y a mi mamá fue larga, ya que llegaron casi a las 6PM de haber salido del hospital a las 7AM. Mi mamá se vía muy cansada y mi hermano que la había acompañado tambien, así que cuando llegaron tuve que sacarles copias a los exámenes. Luego llegó la hora de la verdad, que era esperar a que el doctor que estaba atendiendo el caso de mi mama decidiera si ella iba a ser intervenida o no. Y bueno, aunque la respuesta nos decepciono un poco si hubo algo de consuelo, ya que mi mamá al estar tanto tiempo allí y sufrir el estrés de ver a tantas personas sufriendo se había empeorado.
El Doctor que atiende a mi mama le dijo que no podía operarse porque era muy riesgoso, el explico que como mi mama no tiene tiroides (Ya que se la había extraído hace casi 20 años) y ella dependía de una pastilla de Levotiroxina. Pero como la que había estado tomando desde hace 2 años para acá es de marca genérica, pues la calidad no es la misma que la Eutirox que si había tomado desde que le extrajeron la tiroides, pero como escaseo y ahora está muy cara, se había estado tomando la marca genérica, pero eso había afectado mucho a mi madre, descontrolándole las hormonas relacionadas con la tiroides. Y si la operaban, al ponerle la anestesia podía ocasionarle una tormenta tiroidea y podía quedar en coma o morir repentinamente por un infarto.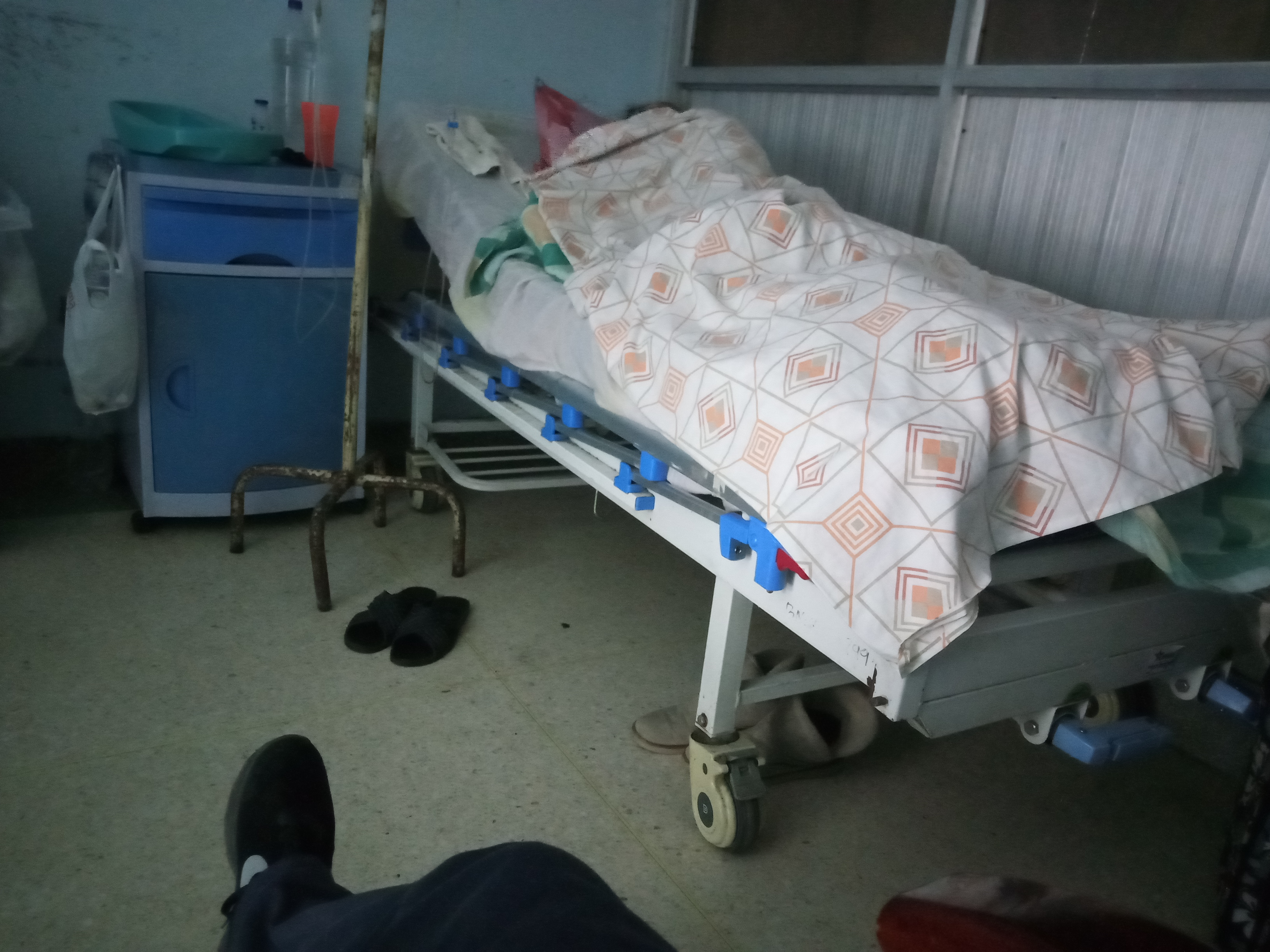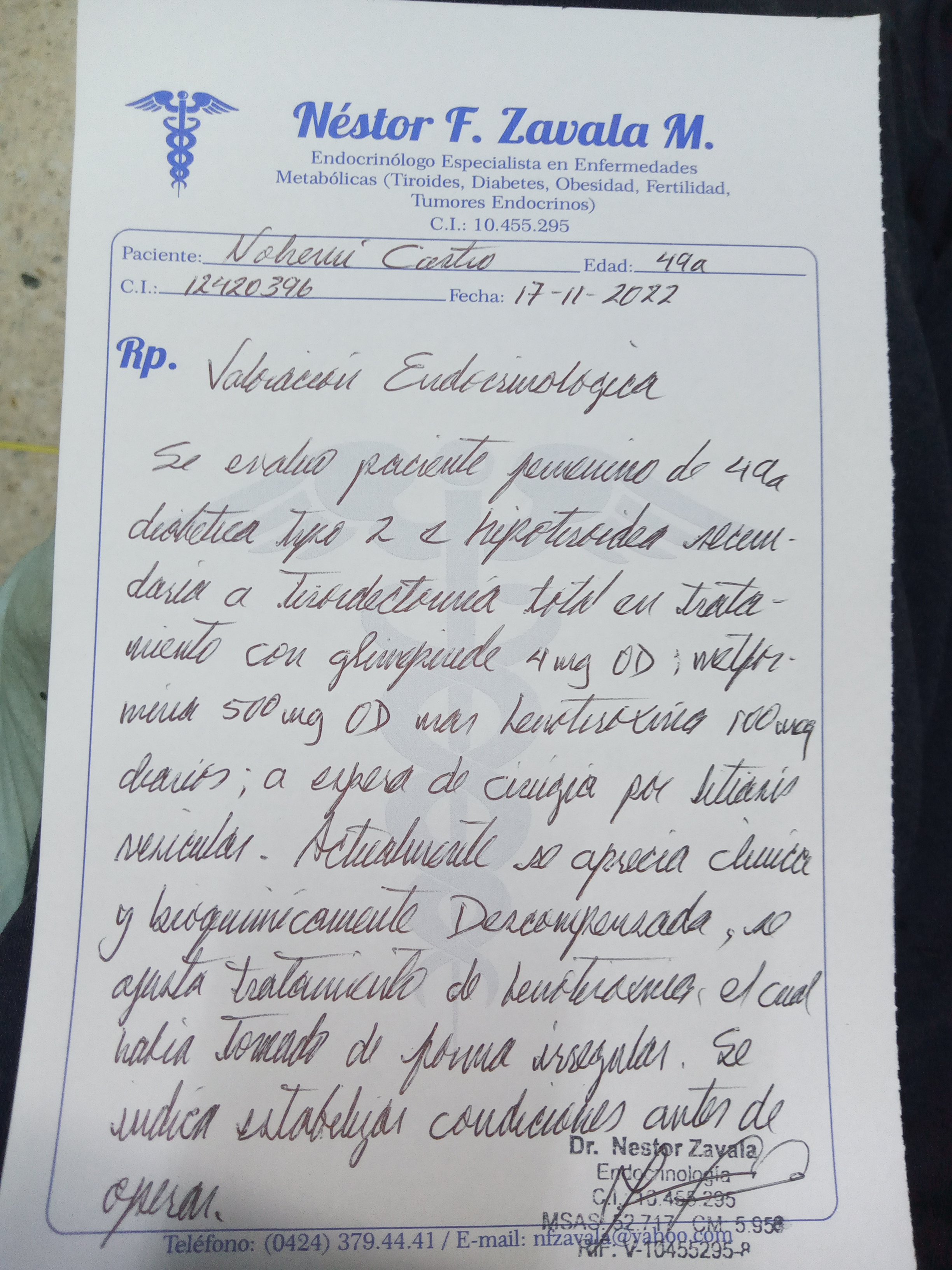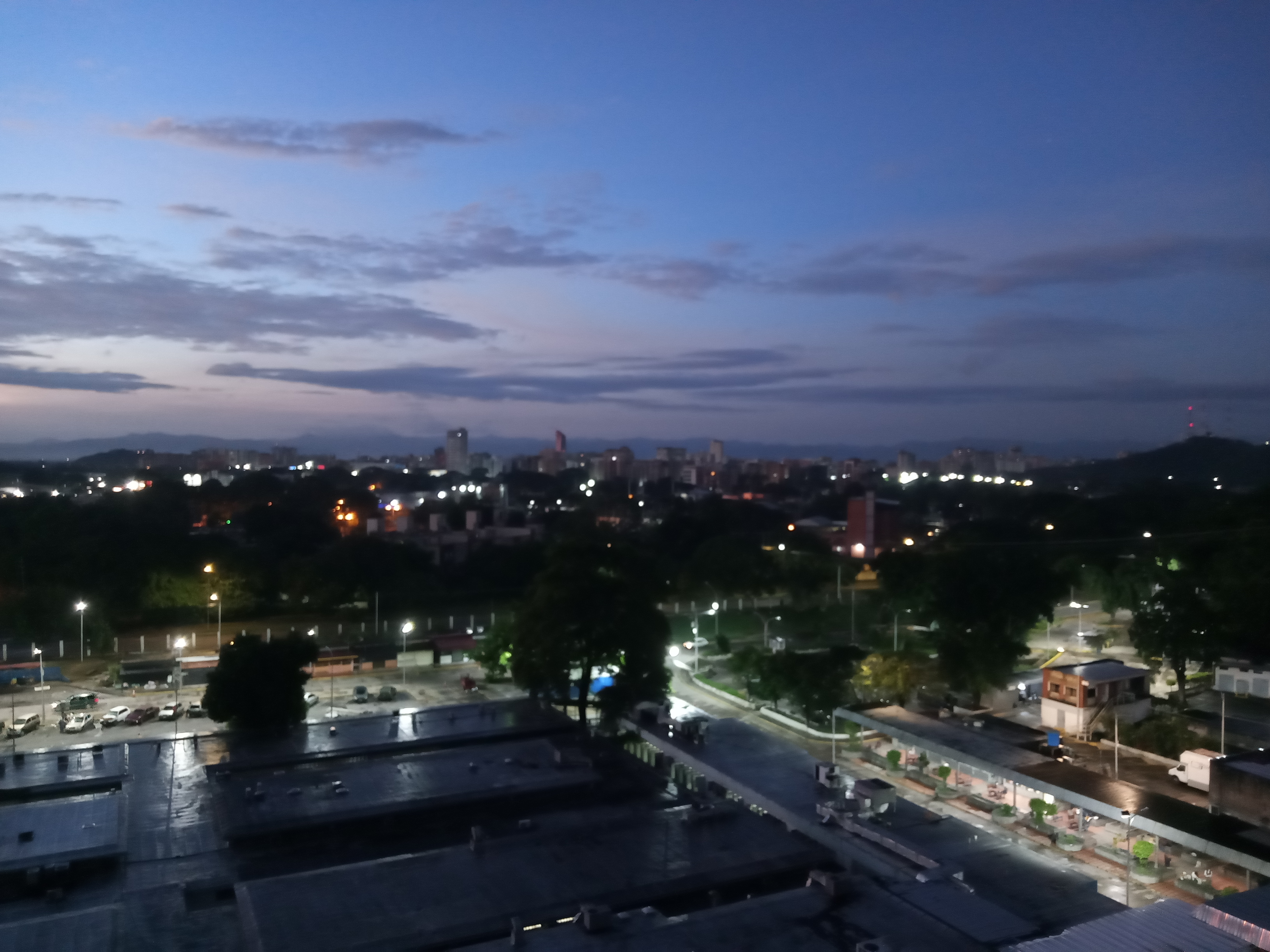 Así que le mandaron tomar la Eutirox original, y esperar un mínimo de tres semanas para ver cómo reacciona y ver si es posible operar o no, ya que no es algo totalmente seguro. Así que ese diagnóstico nos dio opiniones encontradas, ya que queremos que mi mama se opere lo más pronto posible porque su salud se sigue degenerando cada día, pero tampoco queremos que se vaya debido a una tormenta o crisis tiroidea. Así que lo que queda ahora es esperar y confiar en Dios de que todo va a salir bien.
Además, como le dieron ese diagnóstico, en el hospital no vieron necesario que siguiera allí, así que el doctor la dio de alta y le dijo que volviera con los exámenes un mes después para ver si era posible la operación. Y aunque yo se lo mucho que mi mama está sufriendo por esos cálculos, sé que si está en casa se puede sentir mucho mejor, ya que en el hospital ella se carga de mucho estrés y depresión, por el estado en que esta y el estar allí solo hace que lo recuerde todavía más.
Así que el día de ayer se le llevó a casa y ahora mismo está en su casa guardando reposo, ahora nos toca comprar estas pastillas Eutirox, para ver cómo reacciona y saber si se puede operar en un mes, esperamos que Dios mediante si pueda operarse y salir de esos cálculos pronto. Muchas gracias por estar al tanto de estas publicaciones sobre el proceso operatorio de mi mama, seguiré compartiendo más en la comunidad, pero otras cosas que la familia y amigos son para cada uno de nosotros, muchas gracias pro leer y nos vemos en una próxima ocasión :D

---
---