My mom's surgery process part 3 / Proceso operatorio de mi mamá part 3.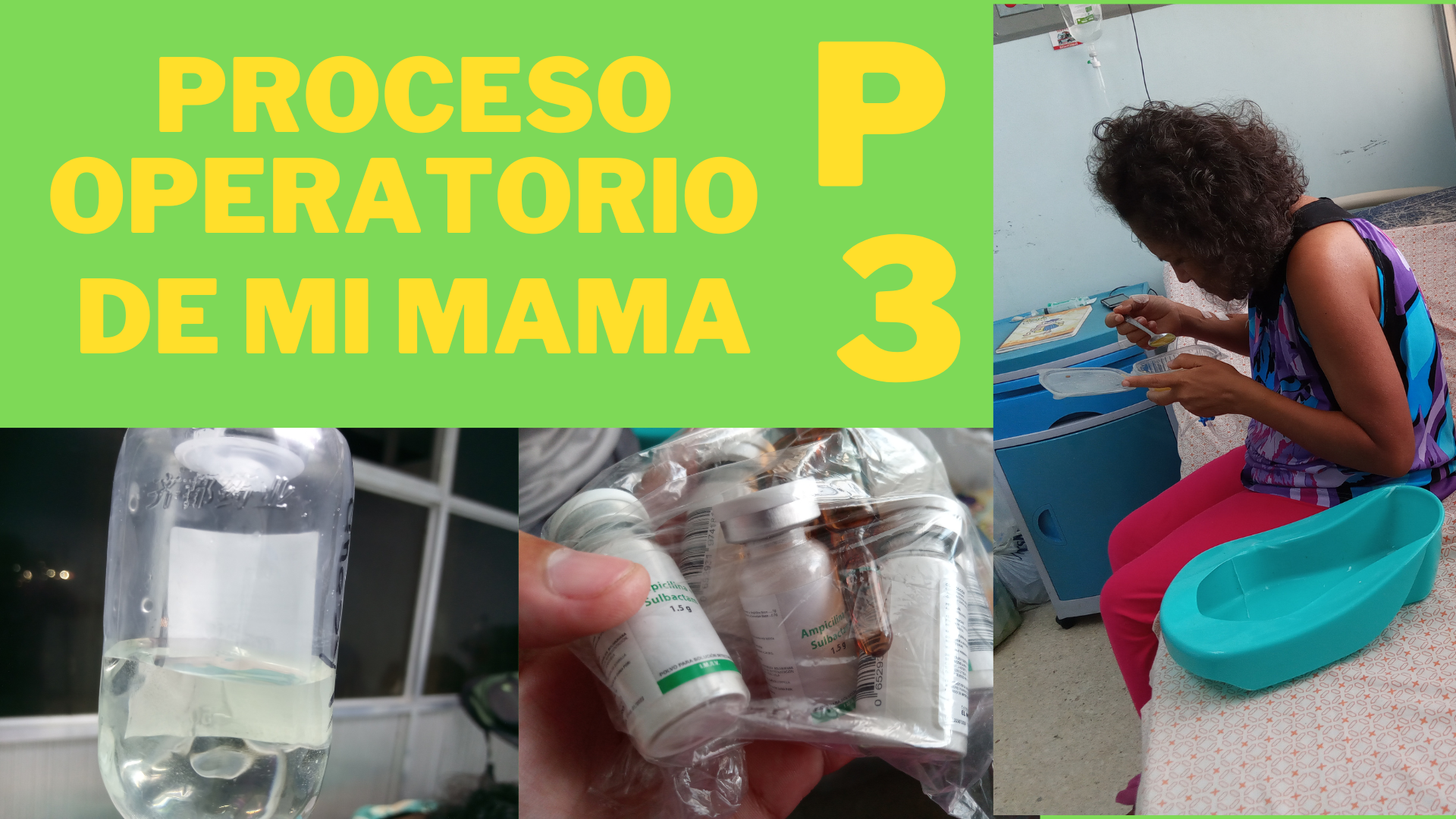 Hello dear friends... I hope you are very well, this is a third publication where I share a little bit of what has been this surgery process for my mom, who has not been operated yet and the doctors keep on giving us many impediments and excuses. If you want to know how everything has been from the beginning you can read it in: My mother's surgery process / Proceso operatorio de mi mamá and My mom's surgery process part 2 / Proceso operatorio de mi mamá part 2.
To begin with, I can say that the bad news never stop coming, they are like a winter rain that falls intensely and non-stop for hours. For example, the first bad news we were told is that my mother is a high risk patient, which means that she cannot be operated without first seeing a specialist, this because my mother suffers from 3 things, she has diabetes, has hypertension and as she has no thyroid, this makes it very high risk to operate, for example by the lack of thyroid if you put anesthesia we were told that you can give a heart attack fulminant, if you have high blood pressure when entering the operating room or rises when you are there you can bleed out quickly.
So they sent us to have tests done with specialists such as a cardiologist and an endocrinologist, who do not say what operation procedure should be done so as not to put my mom's life at risk. But another problem that arises here as intense raindrops is the cost of these consultations, which together reach $100, and although it may not seem much, because we have been 6 months buying medicines and paying doctors and the truth is that we are almost broke, and we have had to ask for help from family and friends to pay for some things, but the help is limited.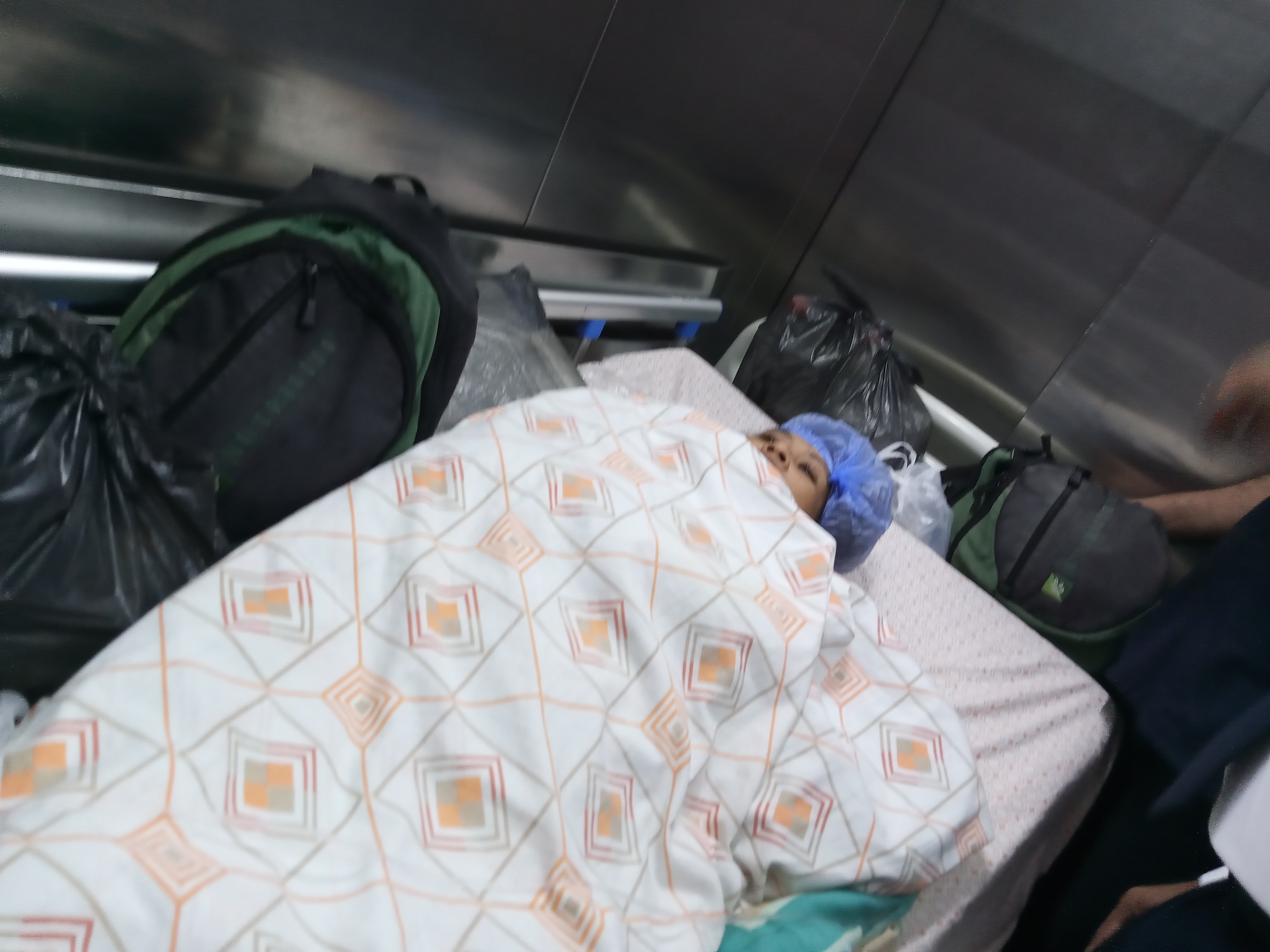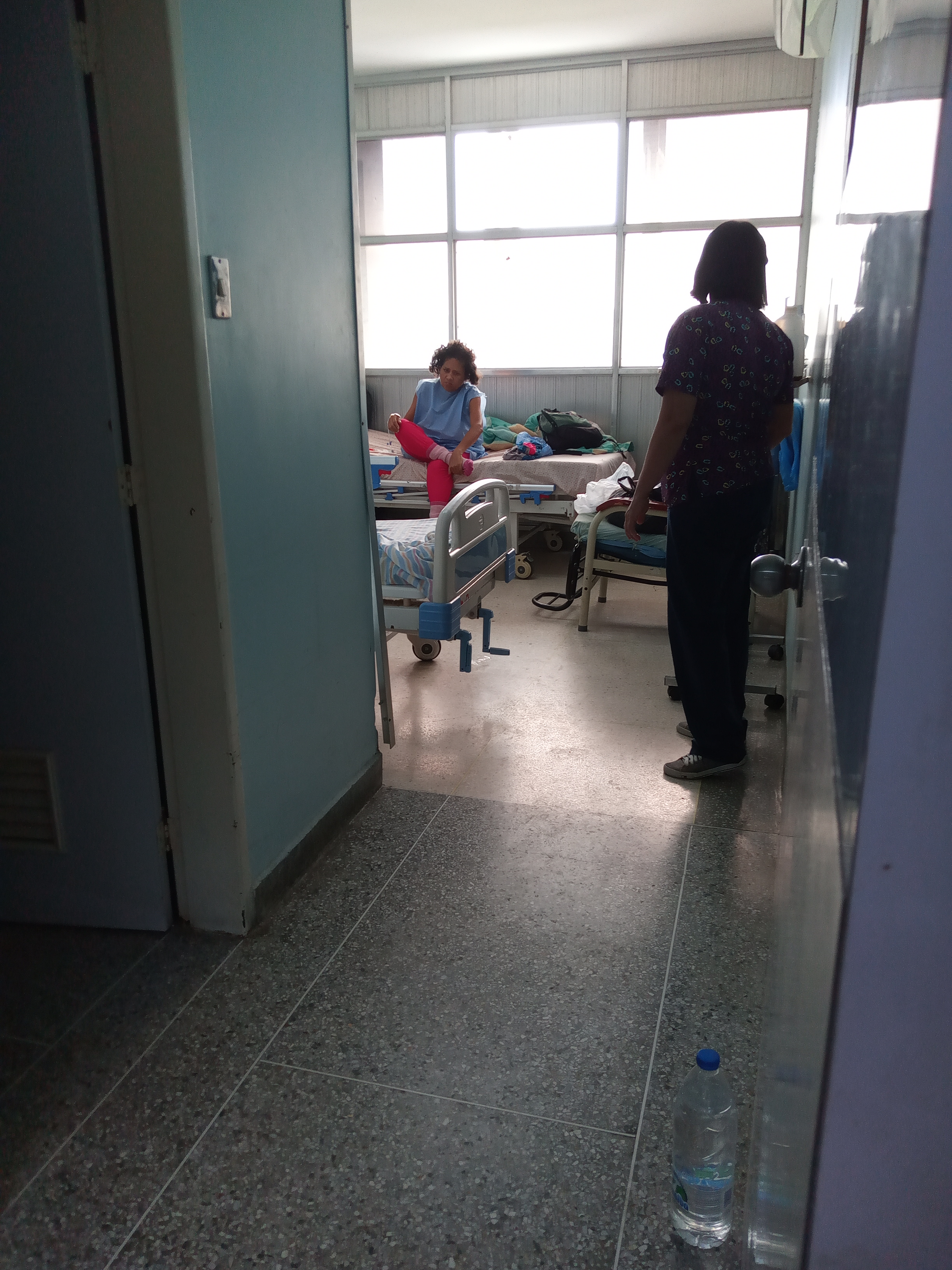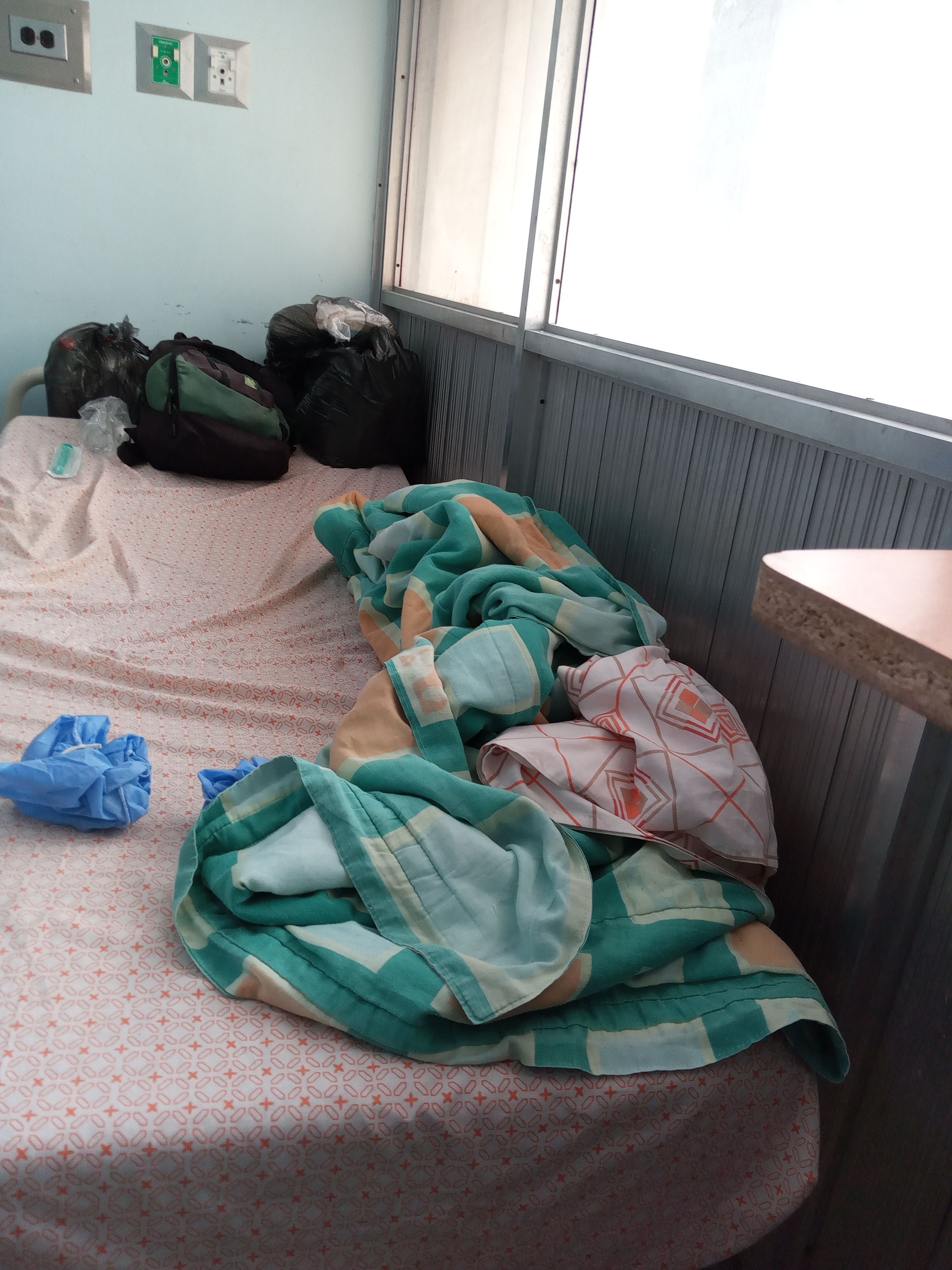 What has cost the most has been the treatment, since they have my mother on an absolute diet where she cannot ingest any type of food or drink, they have to give her 3 solutions of 0.9% saline solution a day and the cost of each bottle of saline is $1.5. In addition, he is being given antibiotics for the urine infection that still persists and painkillers for abdominal pain every day, he is given ampicillin sulbactam twice a day, since he needs 3gr of this antibiotic, and the bottles are sold in presentations of 1. She also needs Ketoprofen one ampoule a day to treat the severe abdominal pain and this ampoule costs $1.9, so in order for my mom to be able to continue to endure while the operation is being done, she needs almost $15 daily.
And as I mentioned so far we have been able to pay for it, but between family we sat down to talk about how we could continue to pay for the medications and consultations and we thought about asking for help from the mayor's office or a Gofundme because we are running out of money, but we do not want to abandon my mother at this critical time for her.
But we try to see the light at the end of the tunnel no matter how dark it is, for example, we always try to laugh about some anecdote from the past or we try to talk to the other patients around us so we try not to think so much about the problem we are going through, but rather try to comfort others. For example, we met an 85-year-old lady who, because of gangrene in her leg due to diabetes, had to have her leg amputated, but, even though she was in that situation, she did not lose her courage and joy and always tried to smile with the little strength she had left. Also, we try to be thankful for all that the doctors and nurses do for my mom, as they work very hard and strive to take care of all the patients and they are rarely thanked, but remembering and being thankful also encourages one to not think so much about the problems that one may go through.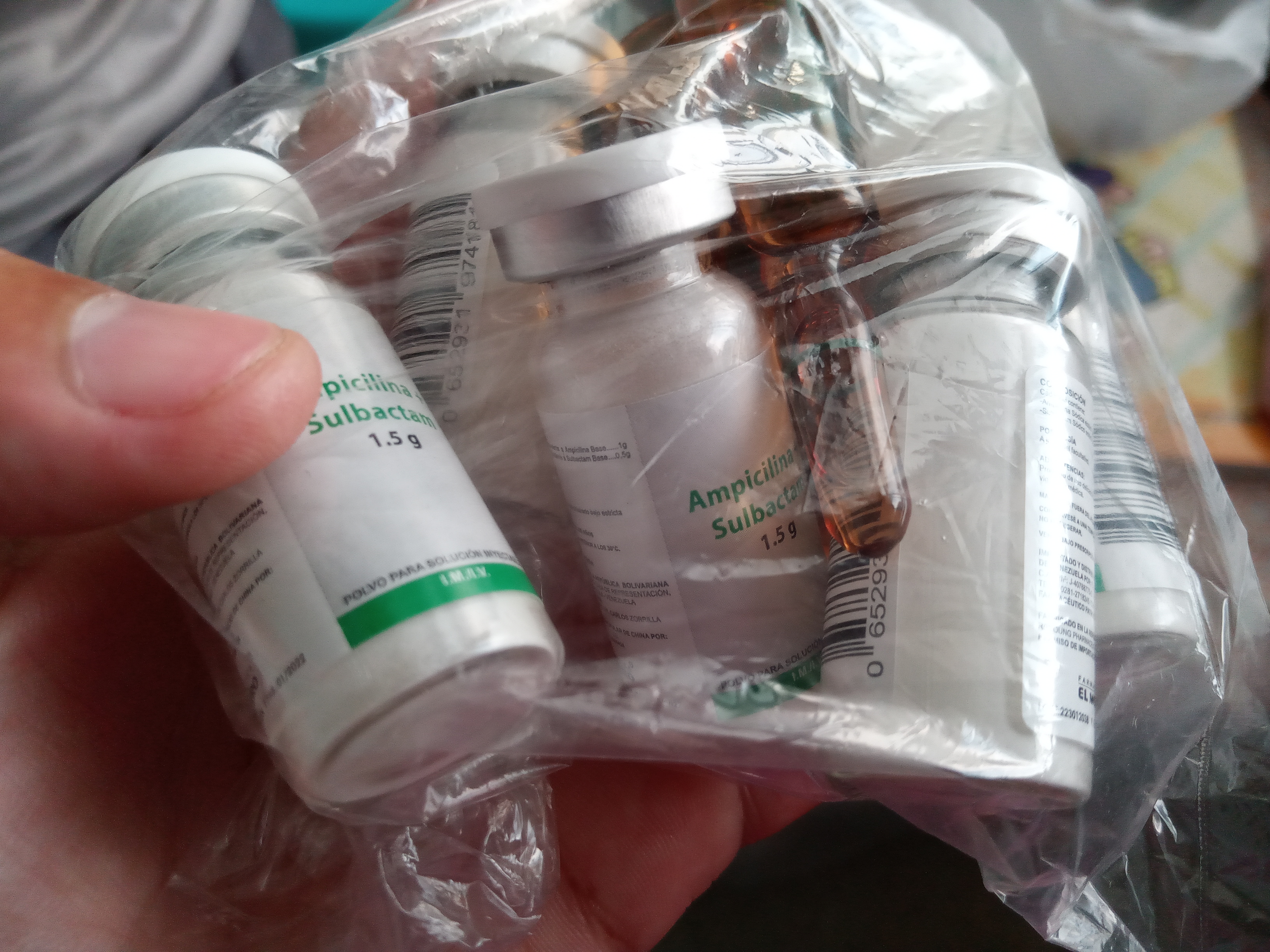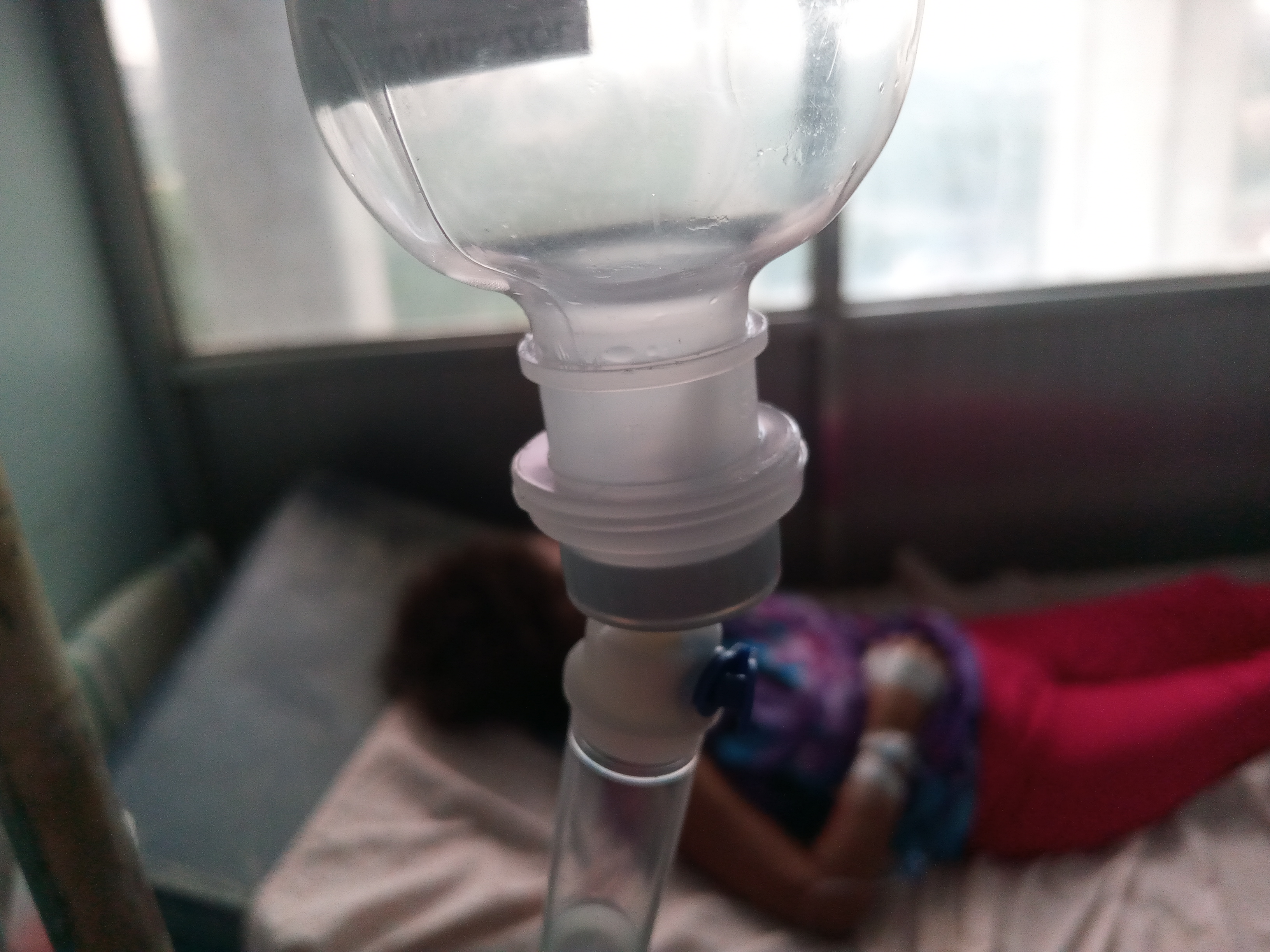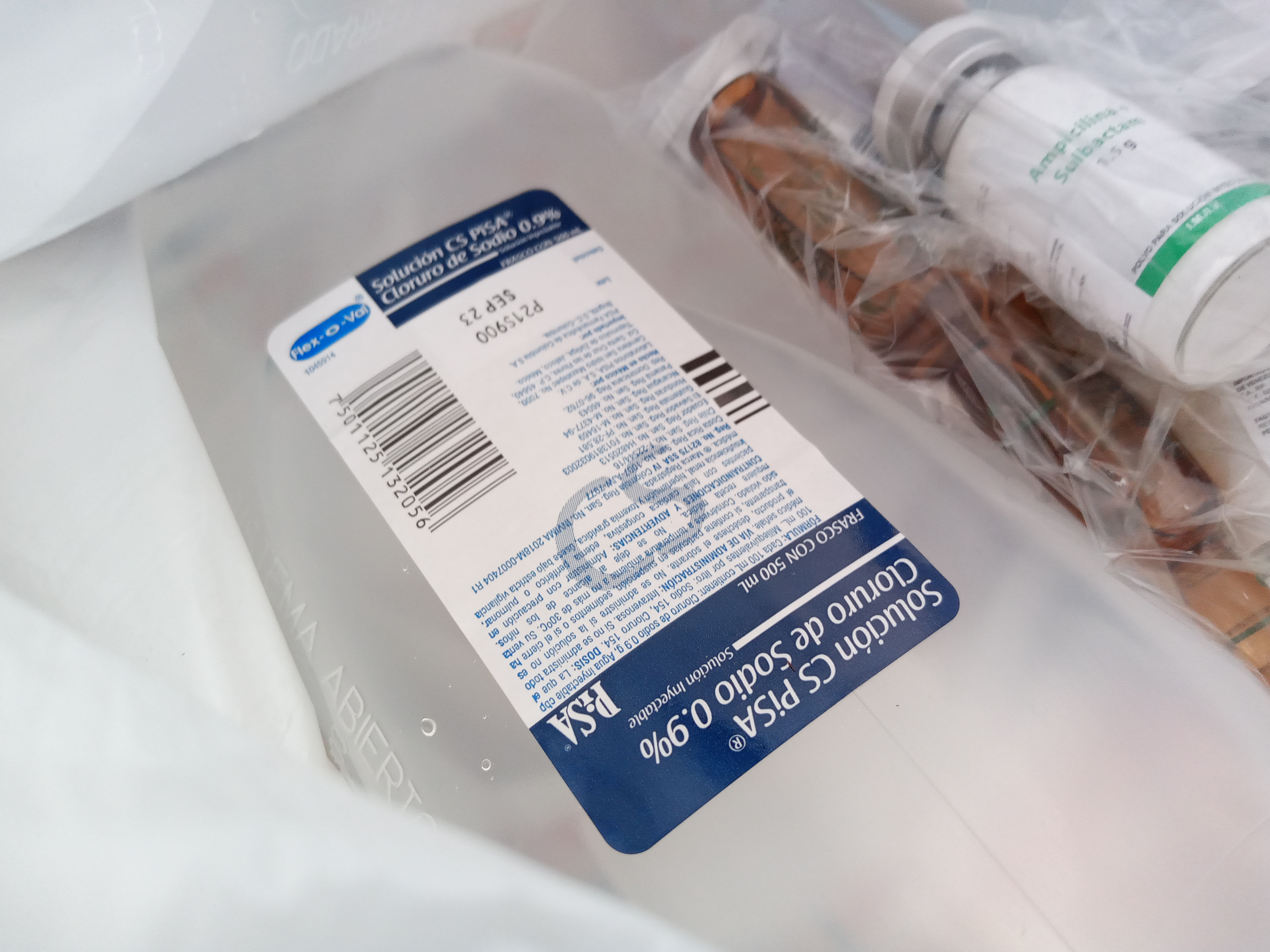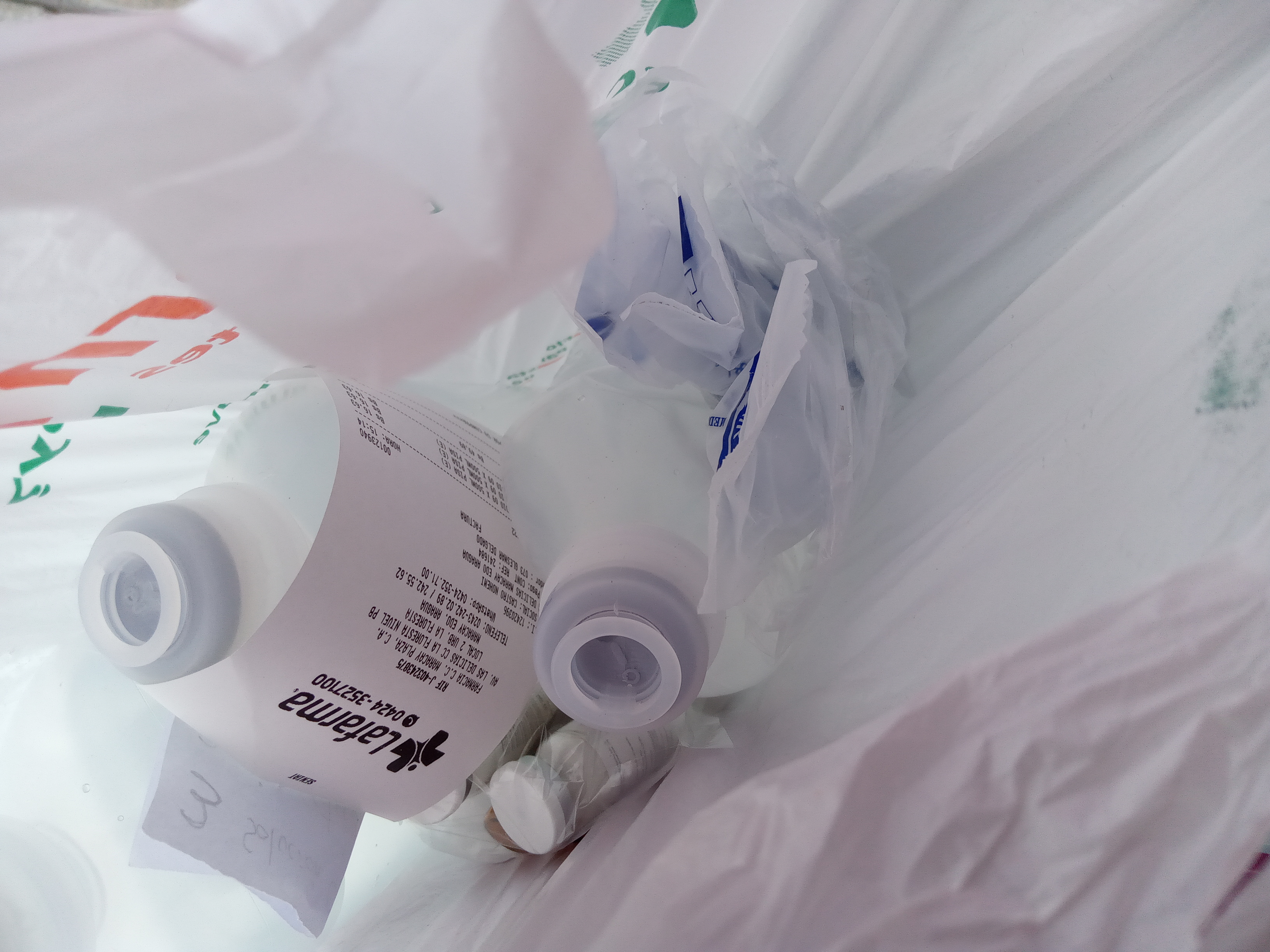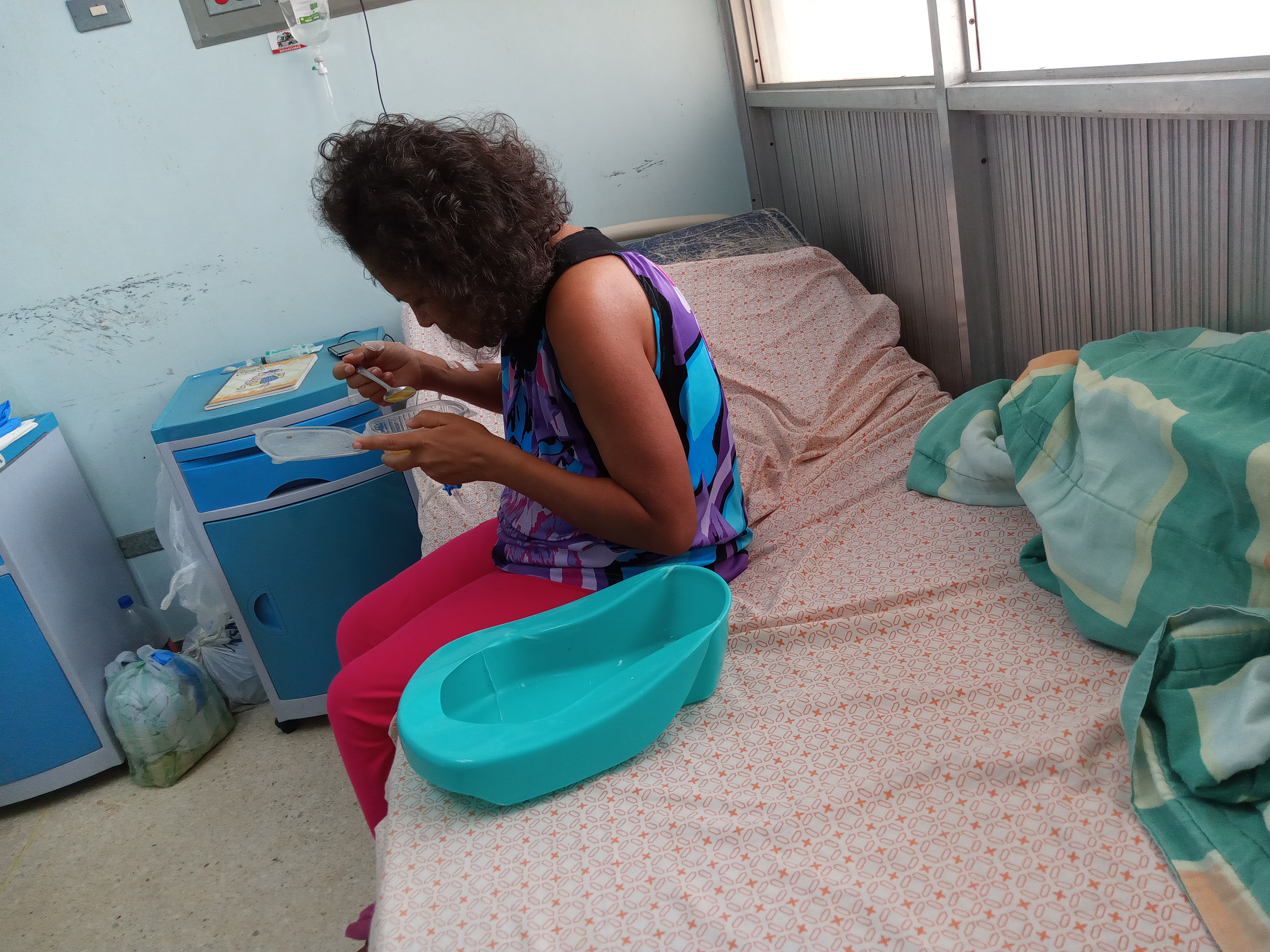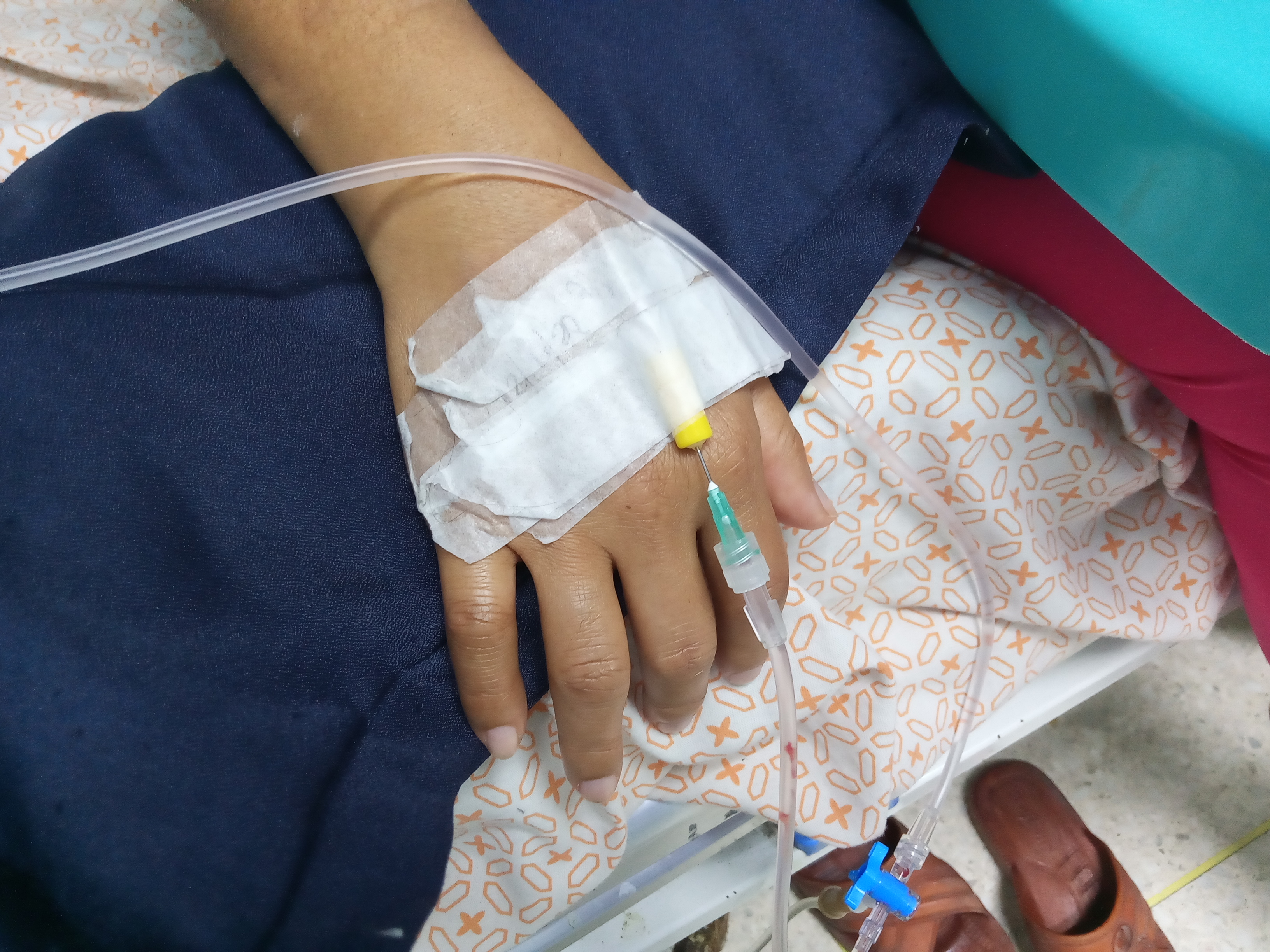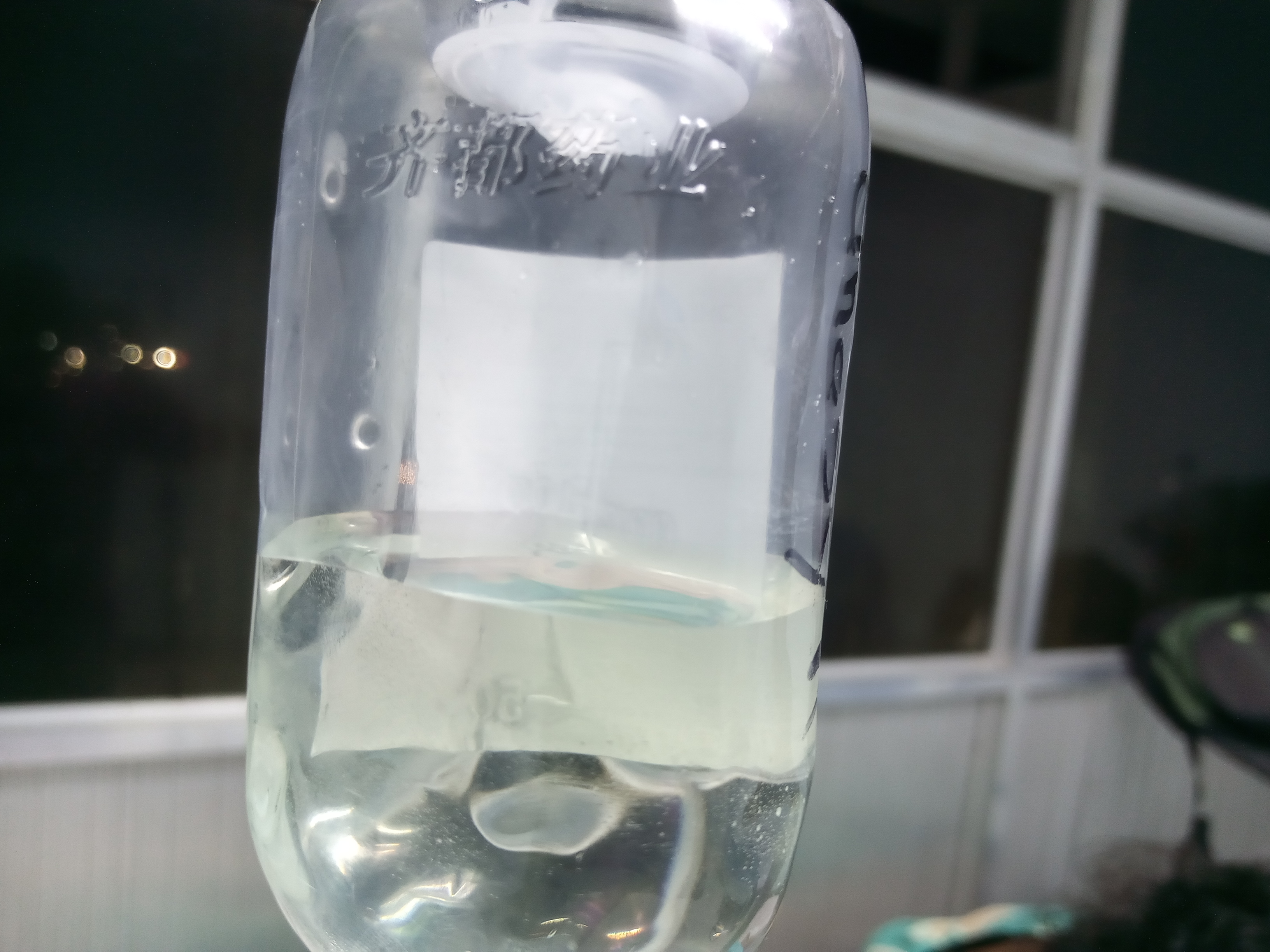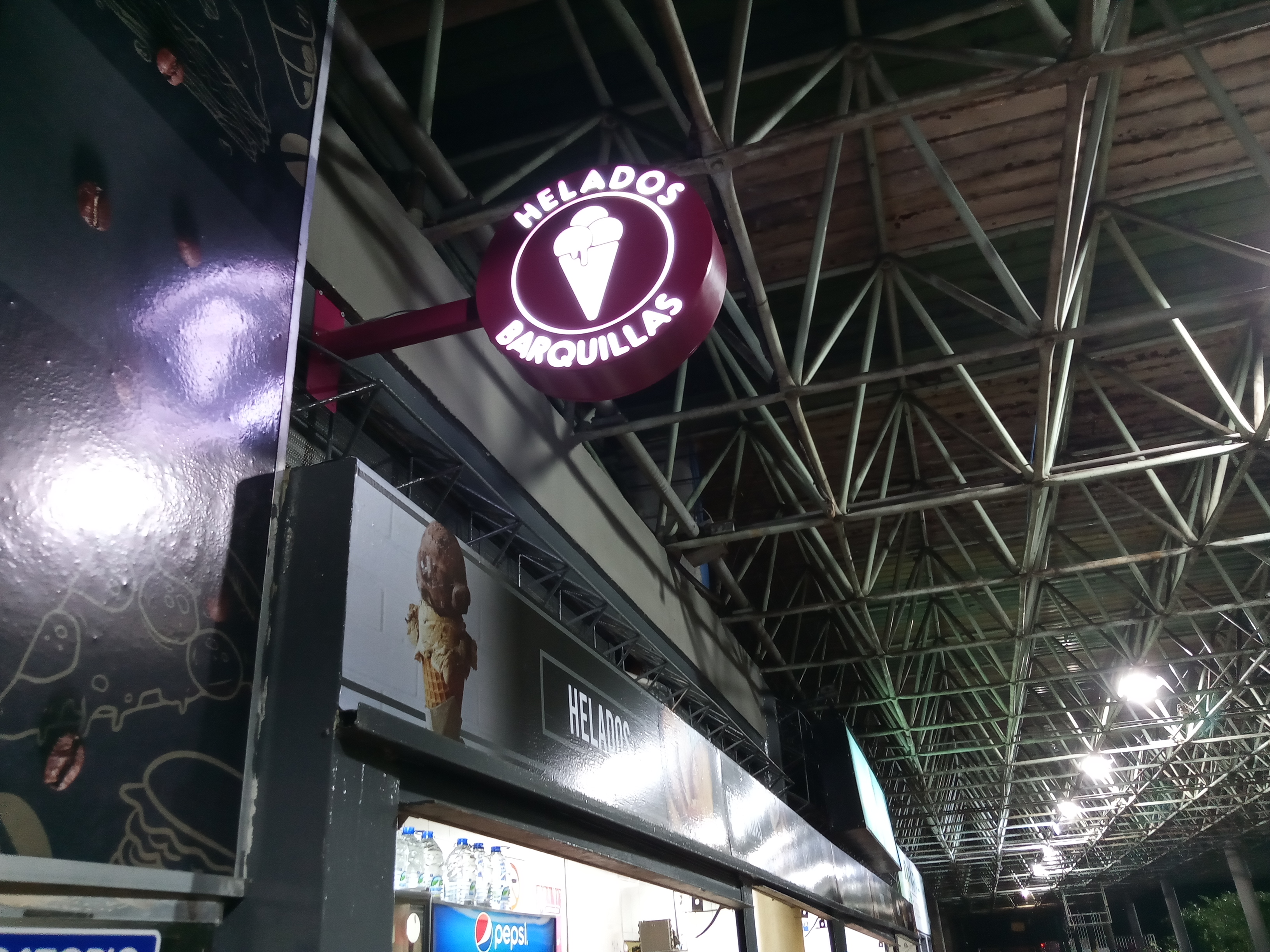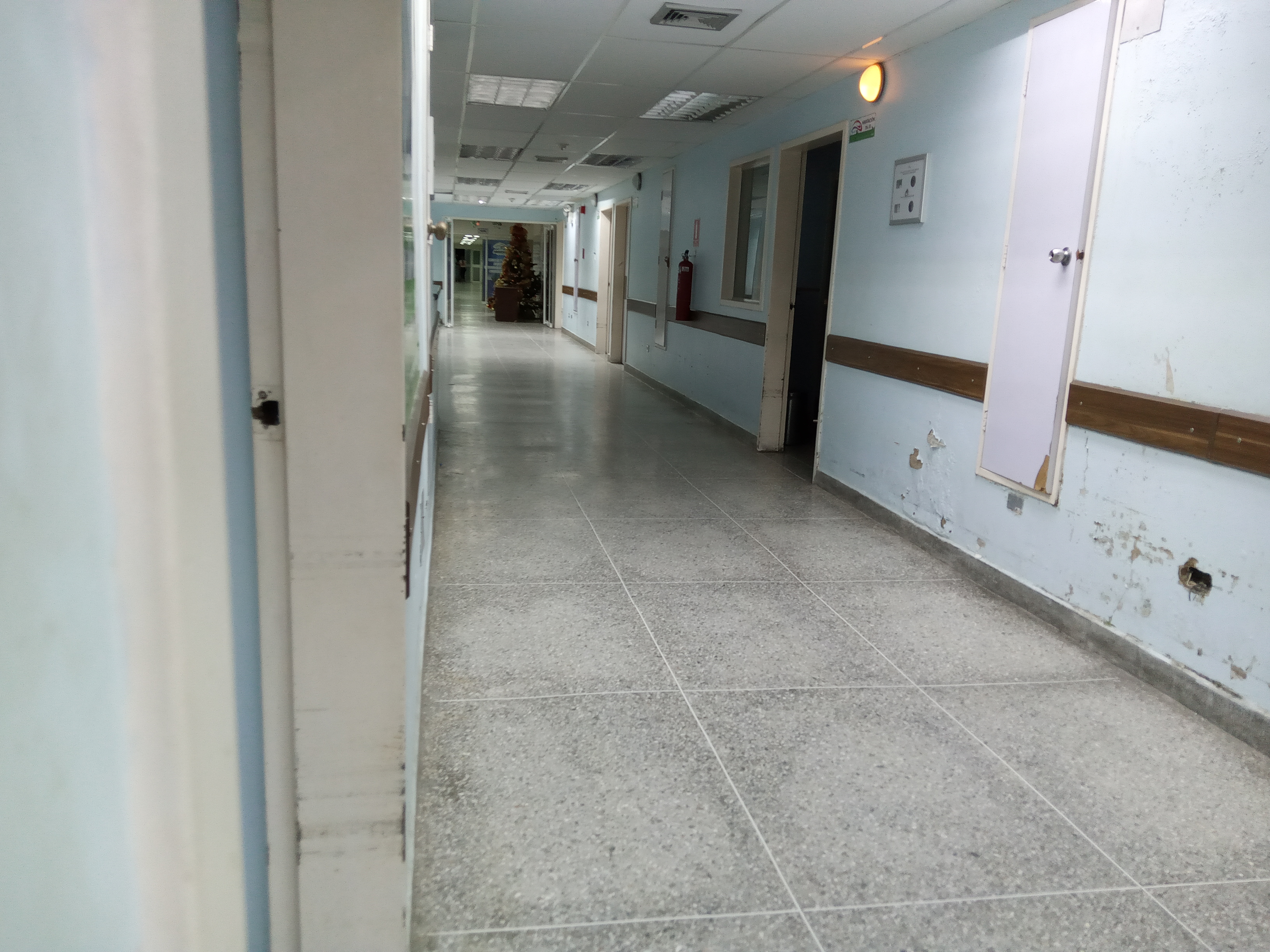 Another funny thing I can comment, is that coffee never leaves me haha so far I always try to have something extra in case I need a coffee, I think I'm getting addicted to drinking coffee to clear my mind haha. To forget a little bit about the problems or all the pain you see in that hospital or being able to deal with the constant bad news plus the prayer and hope that keeps me and my family steady, that soon my mom will be out of this.
And well this has been a summary of what has happened recently with the operation process of my mother, this happened on Tuesday and today again I have to take care of her and be with her, I hope that God willing everything goes well today and that I can receive good news that will continue to encourage us. Thank you very much for reading, I hope you have a happy day, see you next time :D
---
Español
---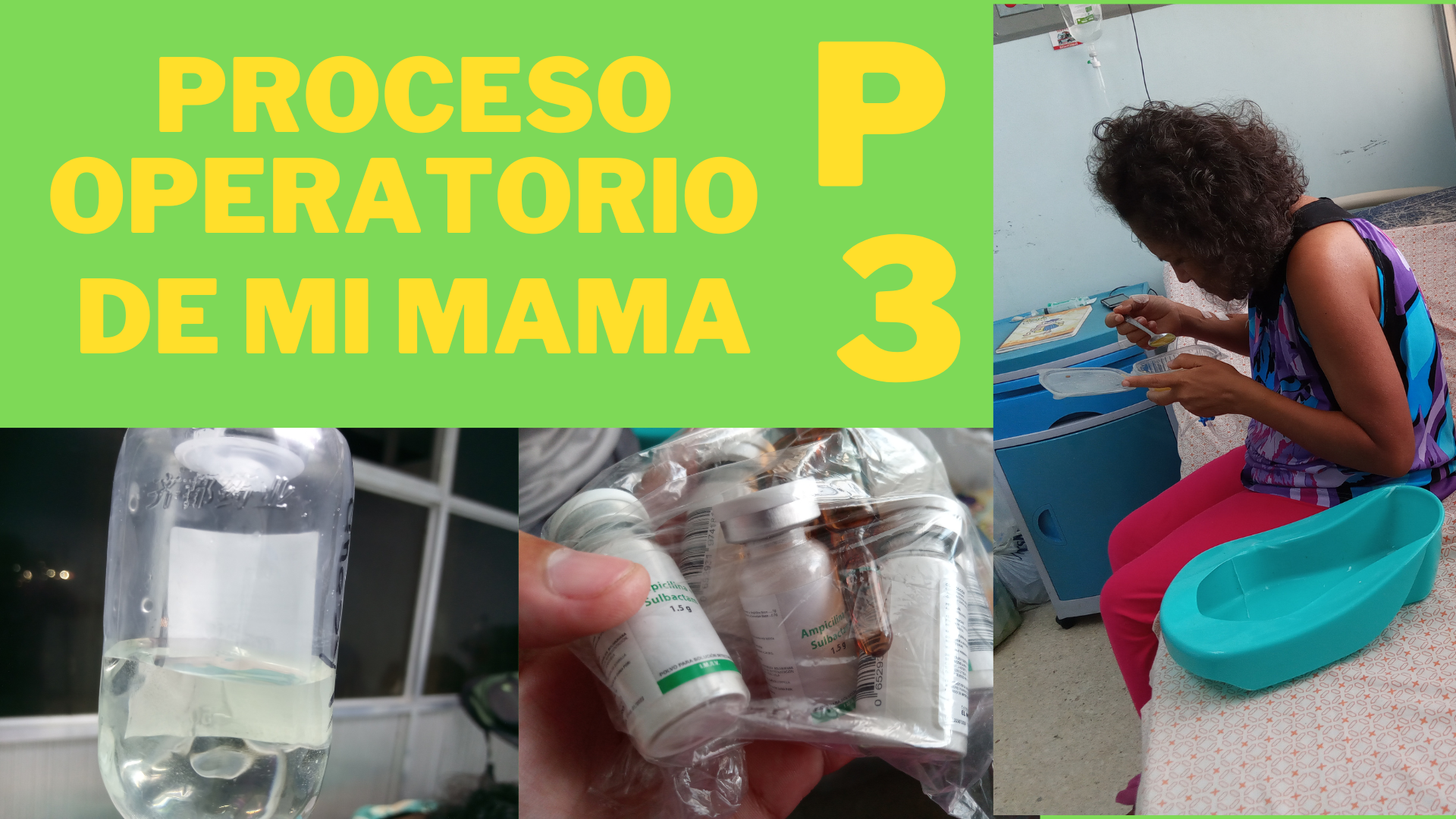 Hola a todos queridos amigos... Espero que estén muy bien, esta es una tercera publicación donde comparto un poco lo que ha sido este proceso de cirugía para mi mamá, que aun hasta los momentos no ha sido operada y los doctores nos siguen poniendo muchos impedimentos y excusas. Si quieres saber cómo ha sido todo desde el principio puedes leerlo en: My mother's surgery process / Proceso operatorio de mi mamá. y My mom's surgery process part 2 / Proceso operatorio de mi mamá part 2..
Para comenzar puedo decir que las malas noticias no paran de llegar, son como una lluvia de invierno que caen intensamente y sin parar por horas. Por ejemplo la primera mala noticia que nos dijeron es que mi madre es un paciente de alto riego, lo que significa que no la pueden operar sin antes ver a un especialista, esto porque mi madre padece de 3 cosas ella tiene diabetes, tiene hipertensión y como no tiene tiroides, esto hace que sea de muy alto riesgo operar, por ejemplo por la falta de tiroides si le ponen anestesia nos dijeron que le puede dar un infarto fulminante, si tiene la tensión alta al ingresar al quirófano o se le sube cuando este allí se puede desangrar rápidamente.
Así que nos mandaron a que le hiciéramos exámenes con especialistas como un cardiólogo y un endocrino, que no digan que procedimiento de operación se debe realizar para así no poner en riesgo la vida de mi mamá. pero otro problema que se presenta aquí como gotas de lluvia intensa es el costo de estas consultas, que juntas llegan a los $100, y aunque no pueda parecer mucho, pues llevamos ya 6 meses comprando medicinas y pagando médicos y la verdad estamos casi sin dinero, y hemos tenido que pedir ayuda a familiares y amigos para poder pagar algunas cosas, pero la ayuda es limitada.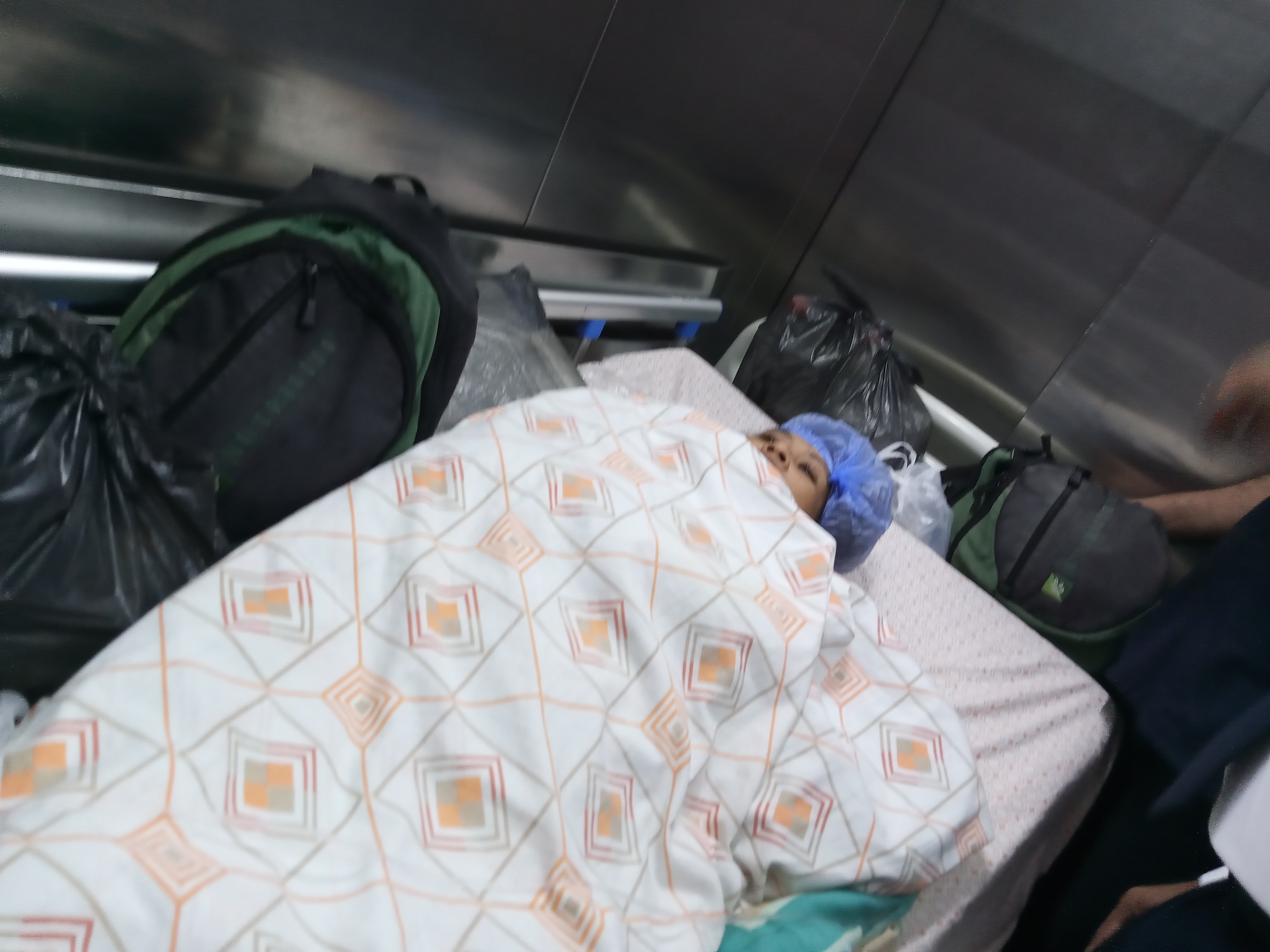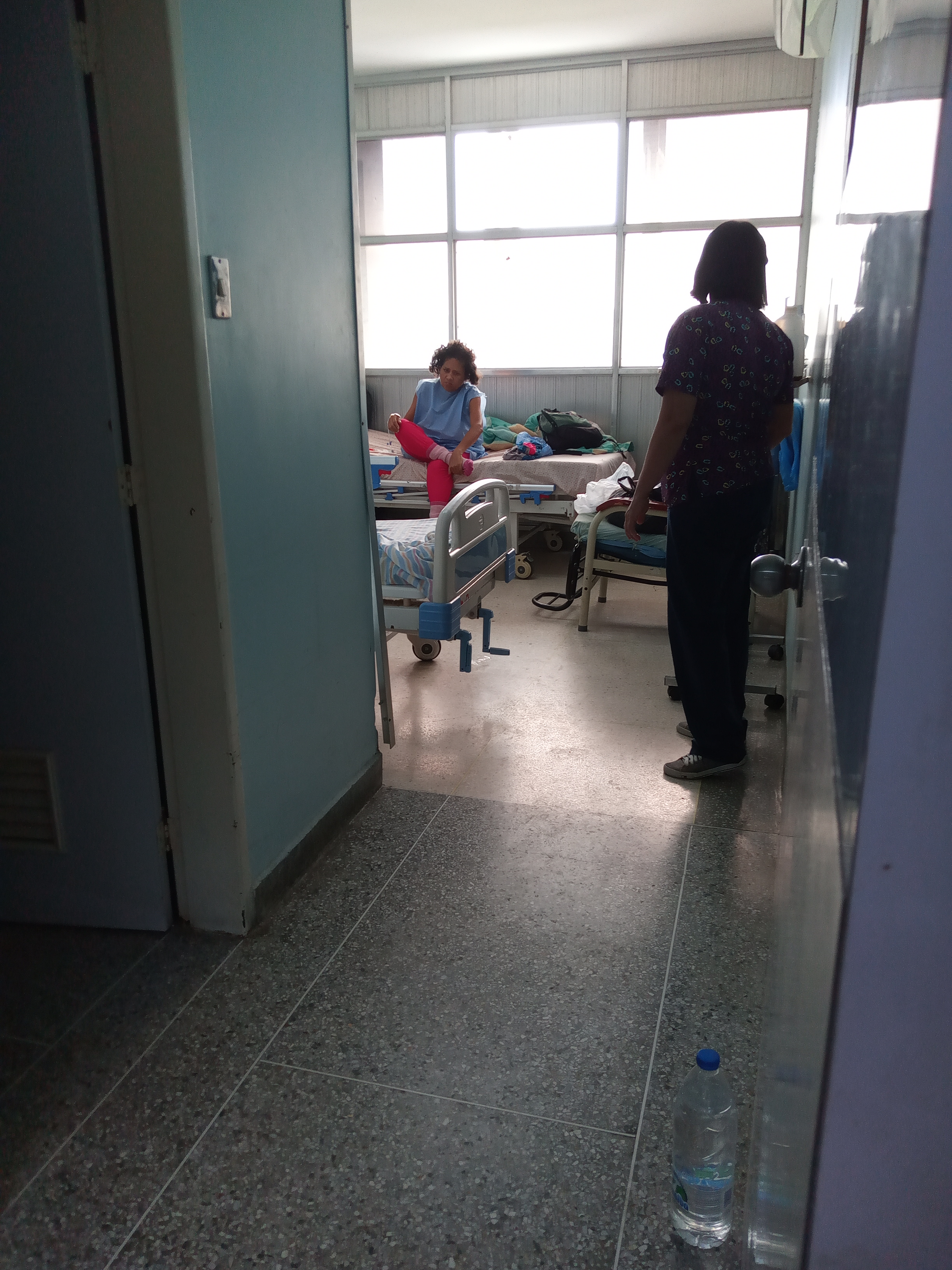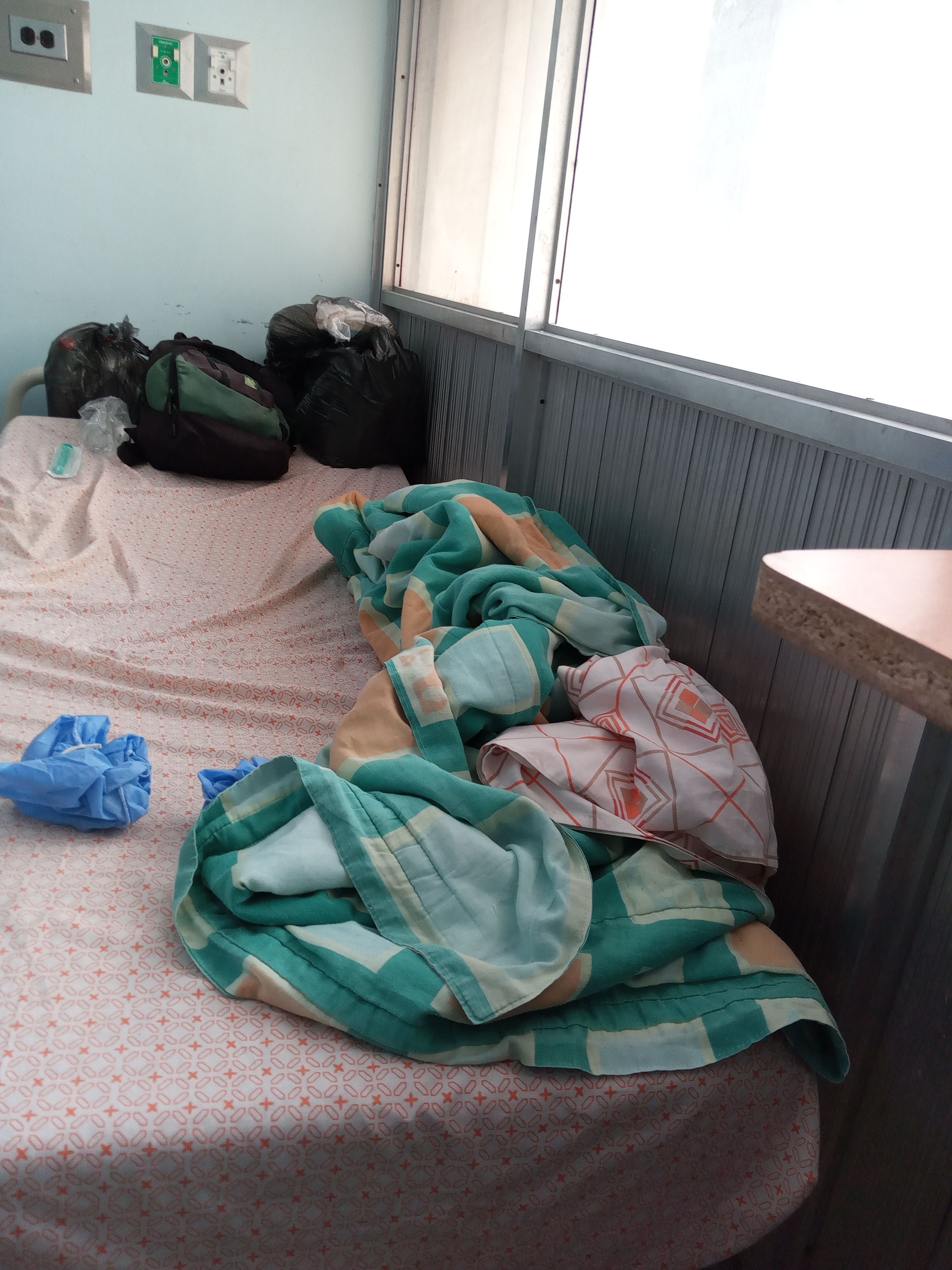 Lo que más ha gastado ha sido el tratamiento, ya que como tienen a mi madre en dieta absoluta donde no puede ingerir ningún tipo de alimento ni bebida, tienen que suministrarle 3 soluciones de suero al 0.9% al día y el costo de cada botella de suero es de $1.5. Además, se le está suministrando antibióticos para la infección de orina que aún persiste y calmantes para el dolor abdominal todos los días, se le suministra ampicilina sulbactam dos veces por día, ya que necesita 3gr de este antibiótico, y los frascos los venden en presentaciones de 1.5gr y cada frasco cuesta $2 así que al día necesita $8 en antibióticos. y tambien necesita Ketoprofeno una ampolla al día para tratar el fuerte dolor abdominal y esta ampolla cuesta $1.9, así que para que mi mama pueda seguir soportando mientras le hacen la operación necesita casi $15 diariamente.
Y como mencione hasta ahora se le ha podido pagar, pero entre familia nos sentamos a hablar de como podríamos seguir pagando los medicamentos y las consultas y pensamos en pedir ayuda a la alcaldía o en un Gofundme porque nos estamos quedando sin dinero, pero no queremos abandonar a mi madre en este momento tan crítico para ella.
Pero tratamos de ver la luz al final del túnel por muy oscuro que sea, por ejemplo, siempre tratamos de reírnos de alguna anécdota del pasado o tratamos de hablar con los otros pacientes que están a nuestro alrededor para así tratar de no pensar tanto en el problema que estamos pasando, sino más bien tratar de consolar a otros. Por ejemplo, conocimos a una señora de 85 años que, por la gangrena en una pierna debido a la diabetes, tenían que amputarle la pierna, pero, aunque ella estaba en esa situación no perdía el ánimo y la alegría y siempre trataba de sonreír con las pocas fuerzas que le quedaban. Además, tratamos de agradecer todo lo que los médicos y enfermeras hacen por mi mama, ya que trabajan muy duro y se esfuerzan por atender a todos los pacientes y pocas veces son agradecidos con ellos, pero el recordar y agradecer tambien anima a uno a no pensar tanto en los problemas que uno pueda pasar.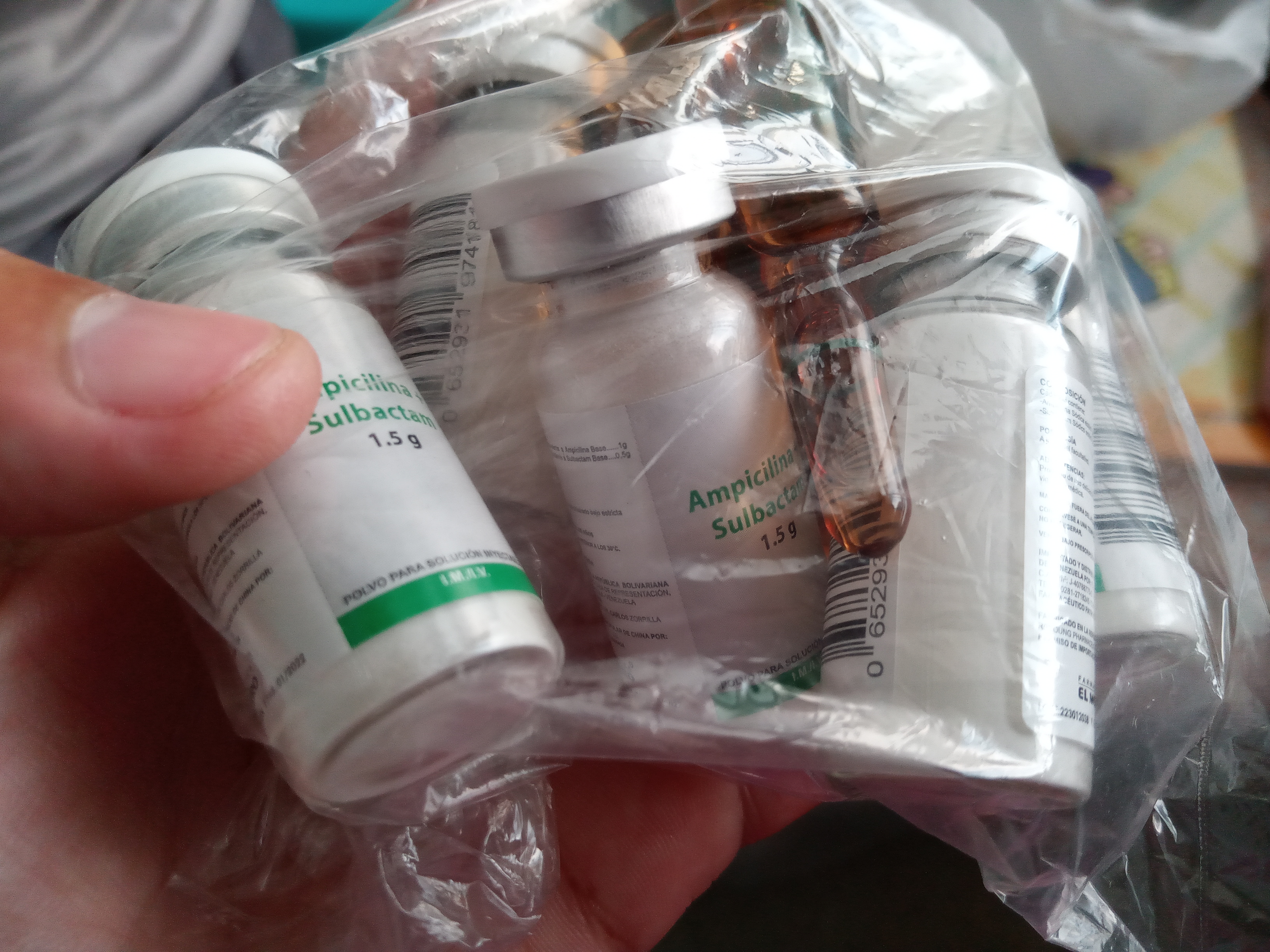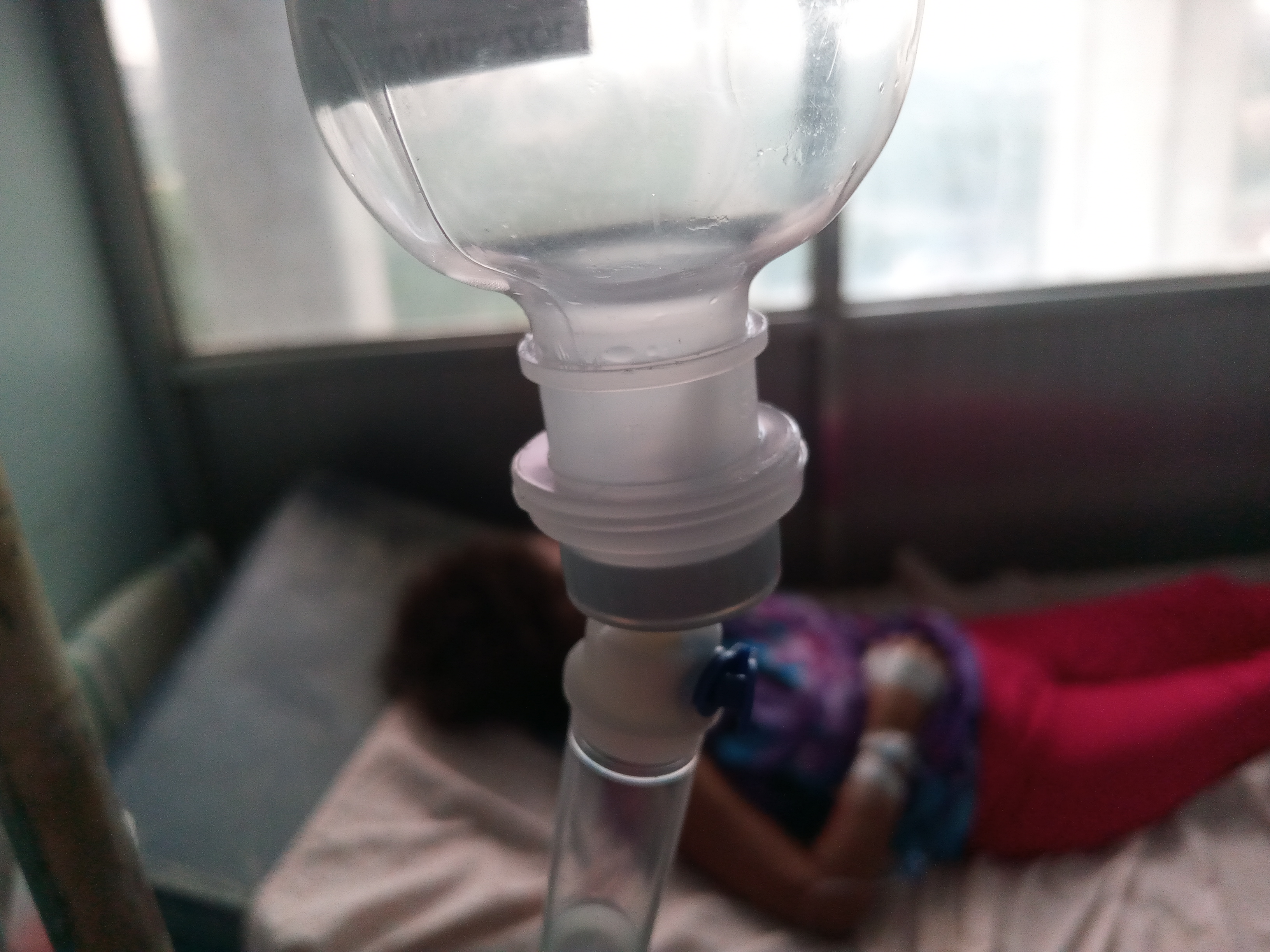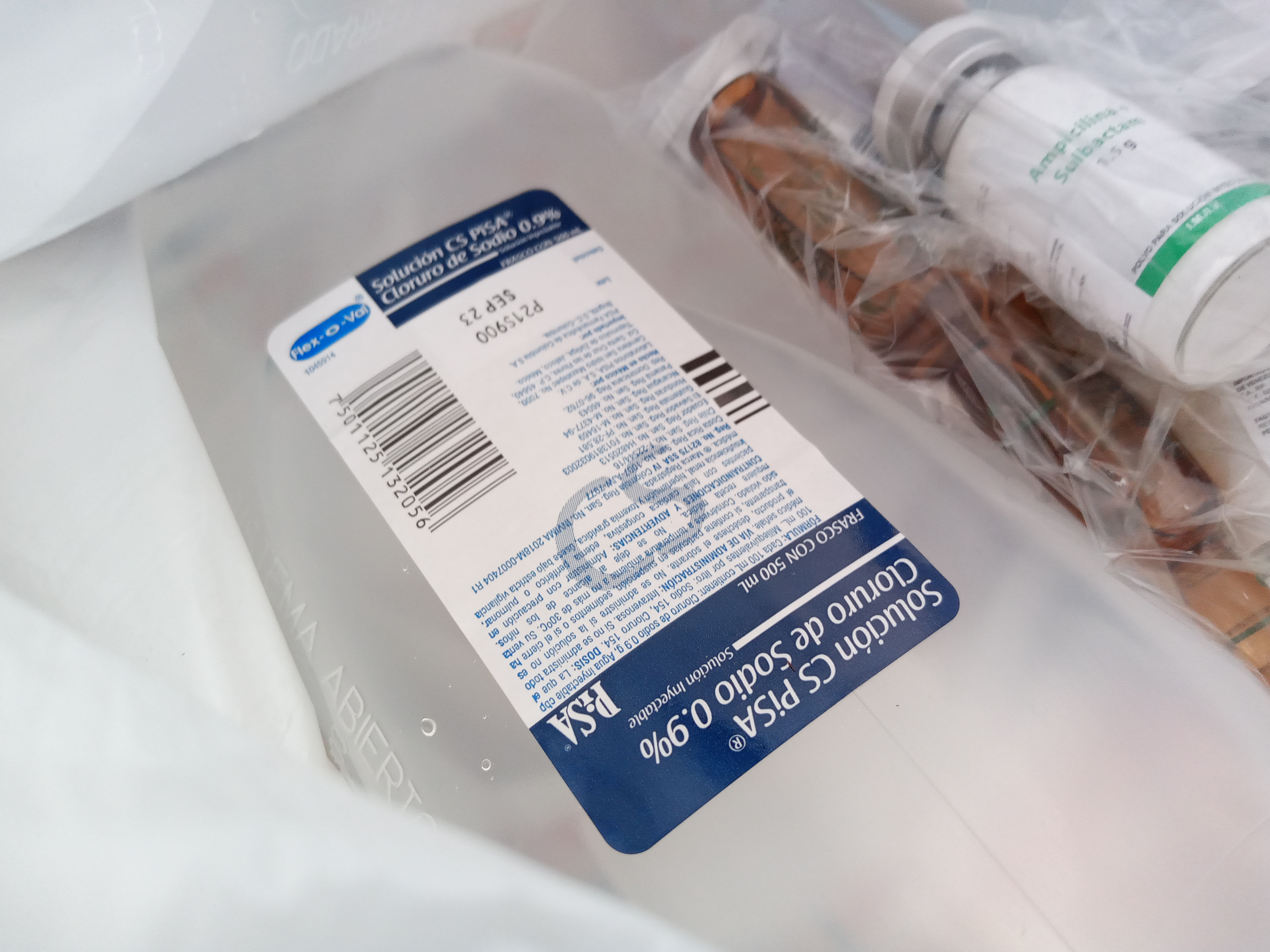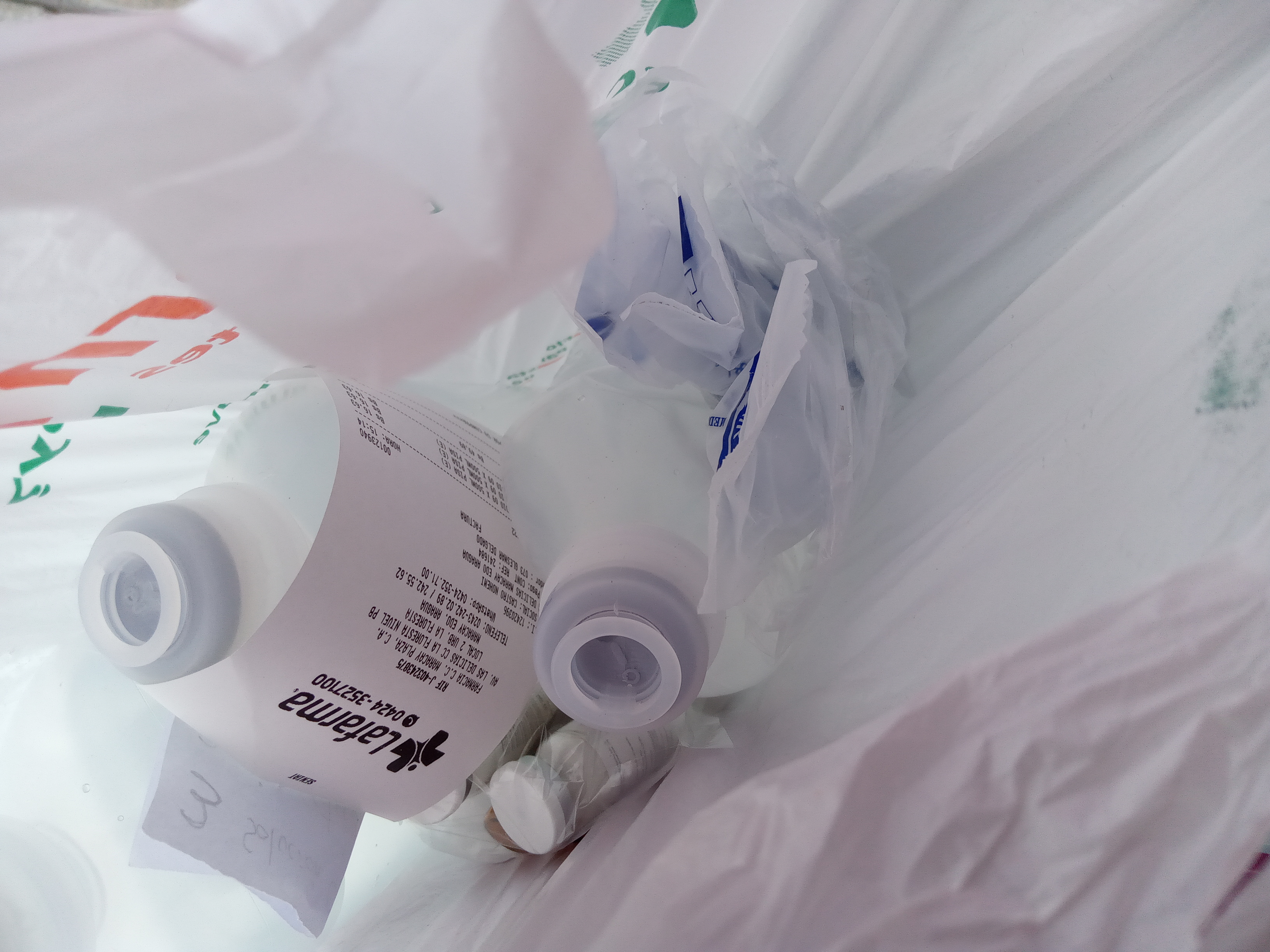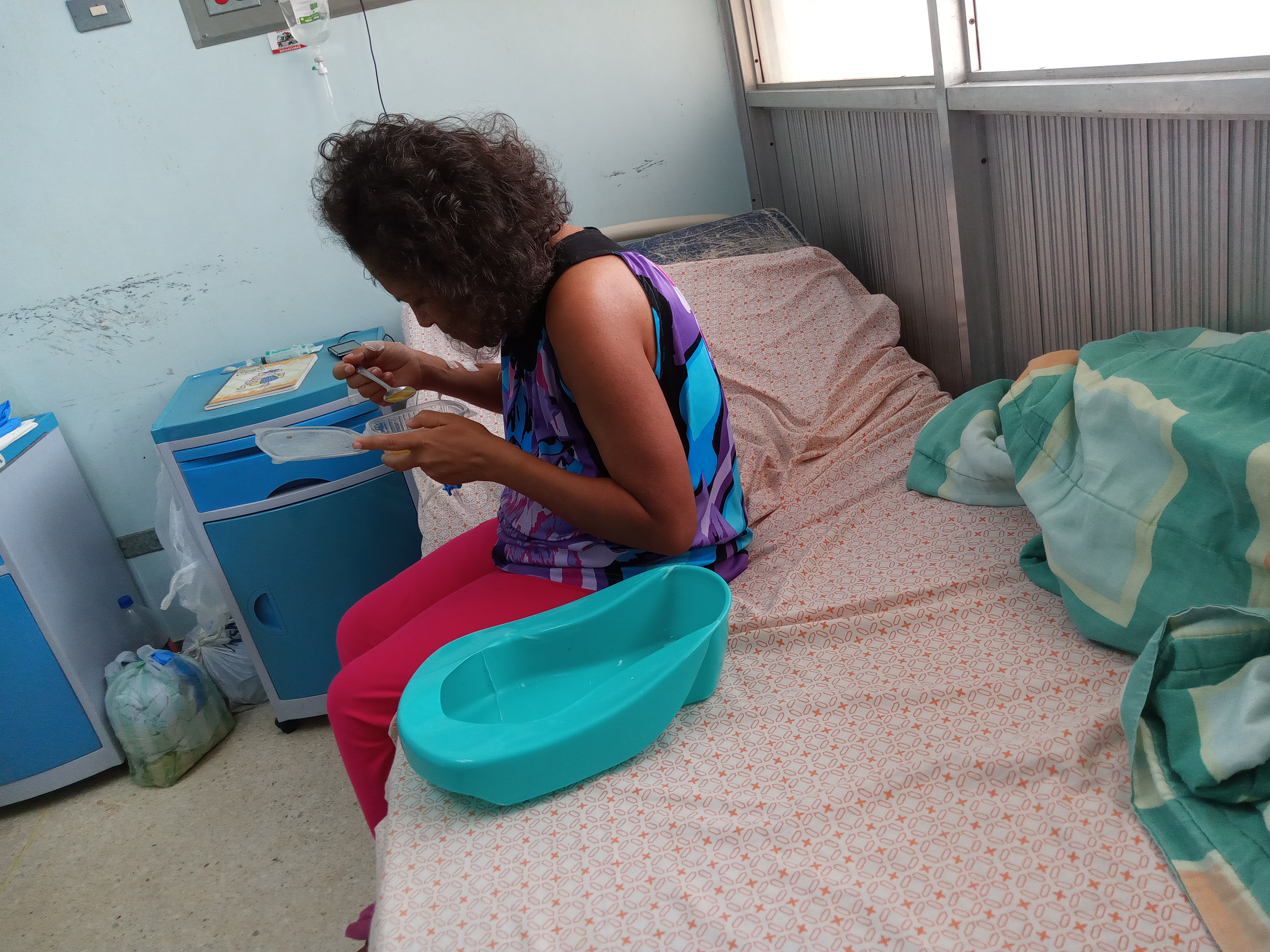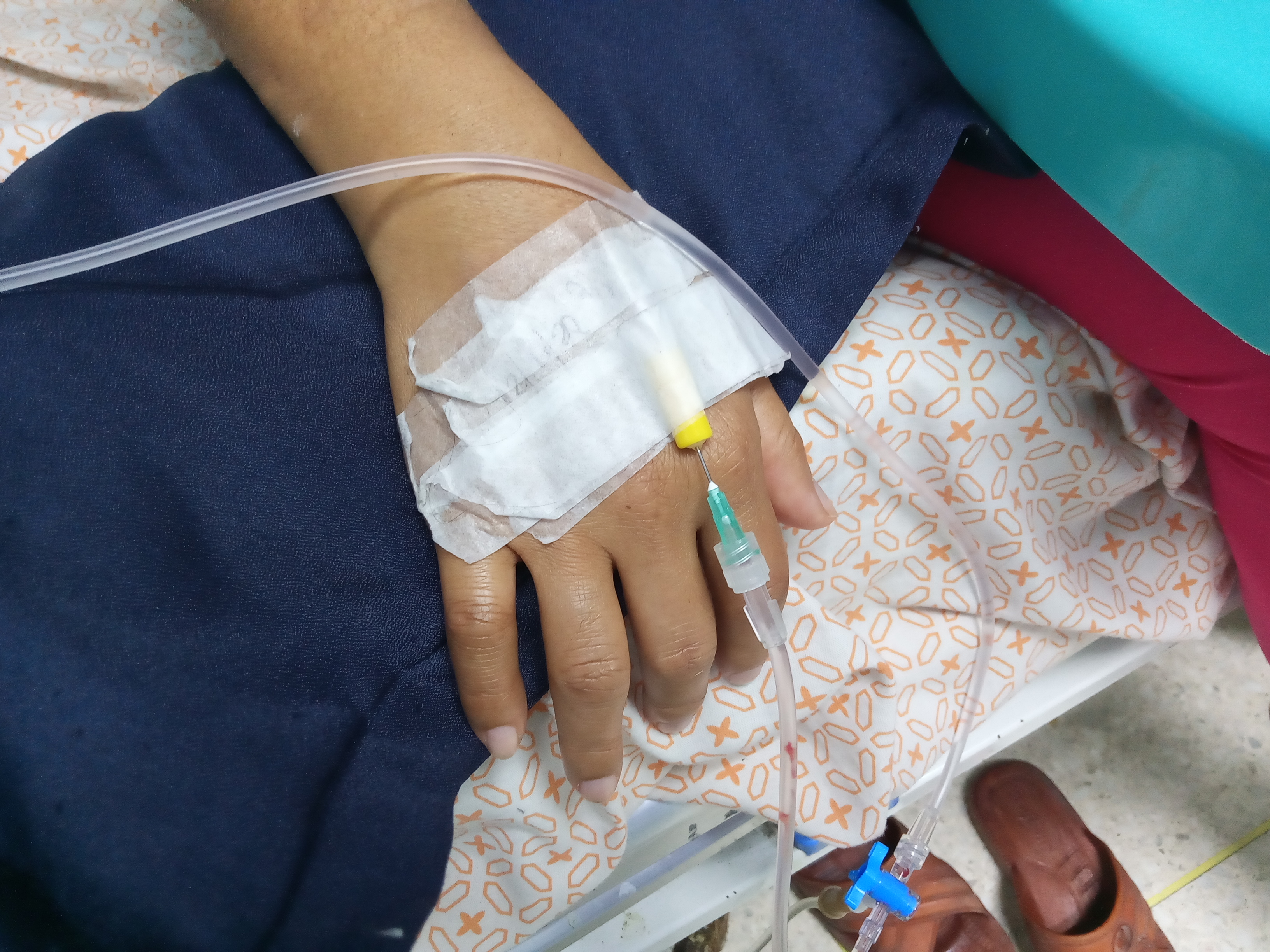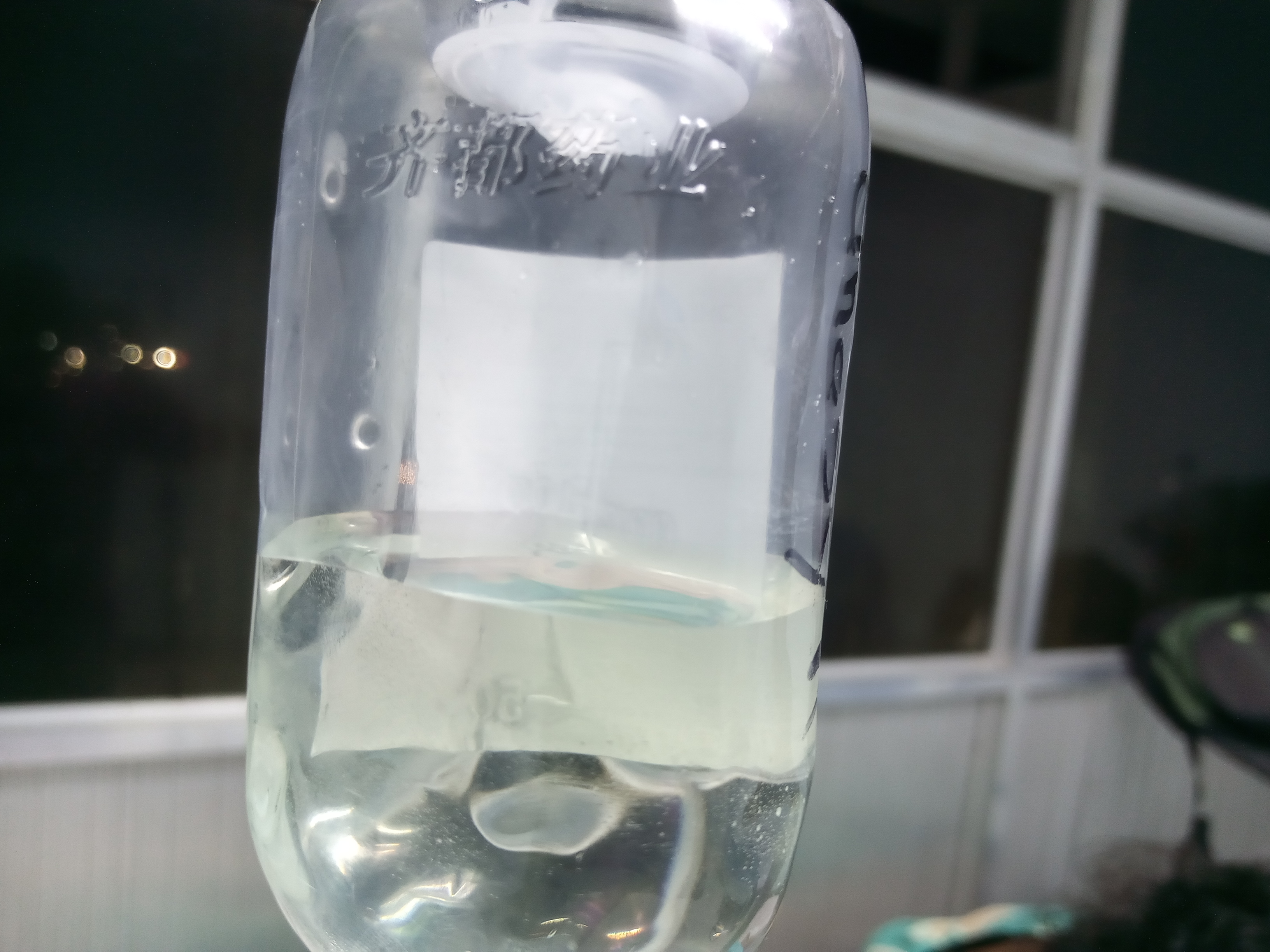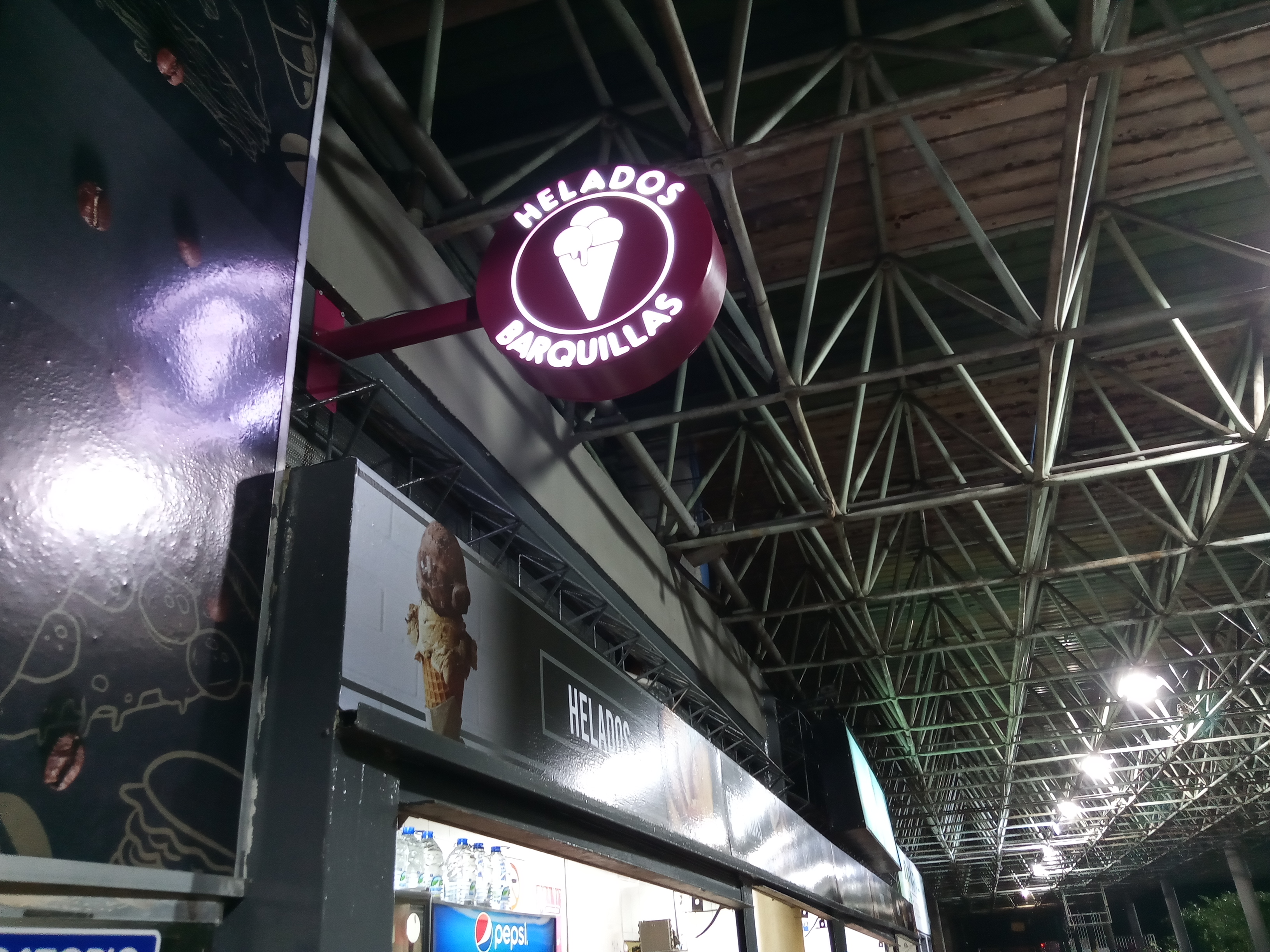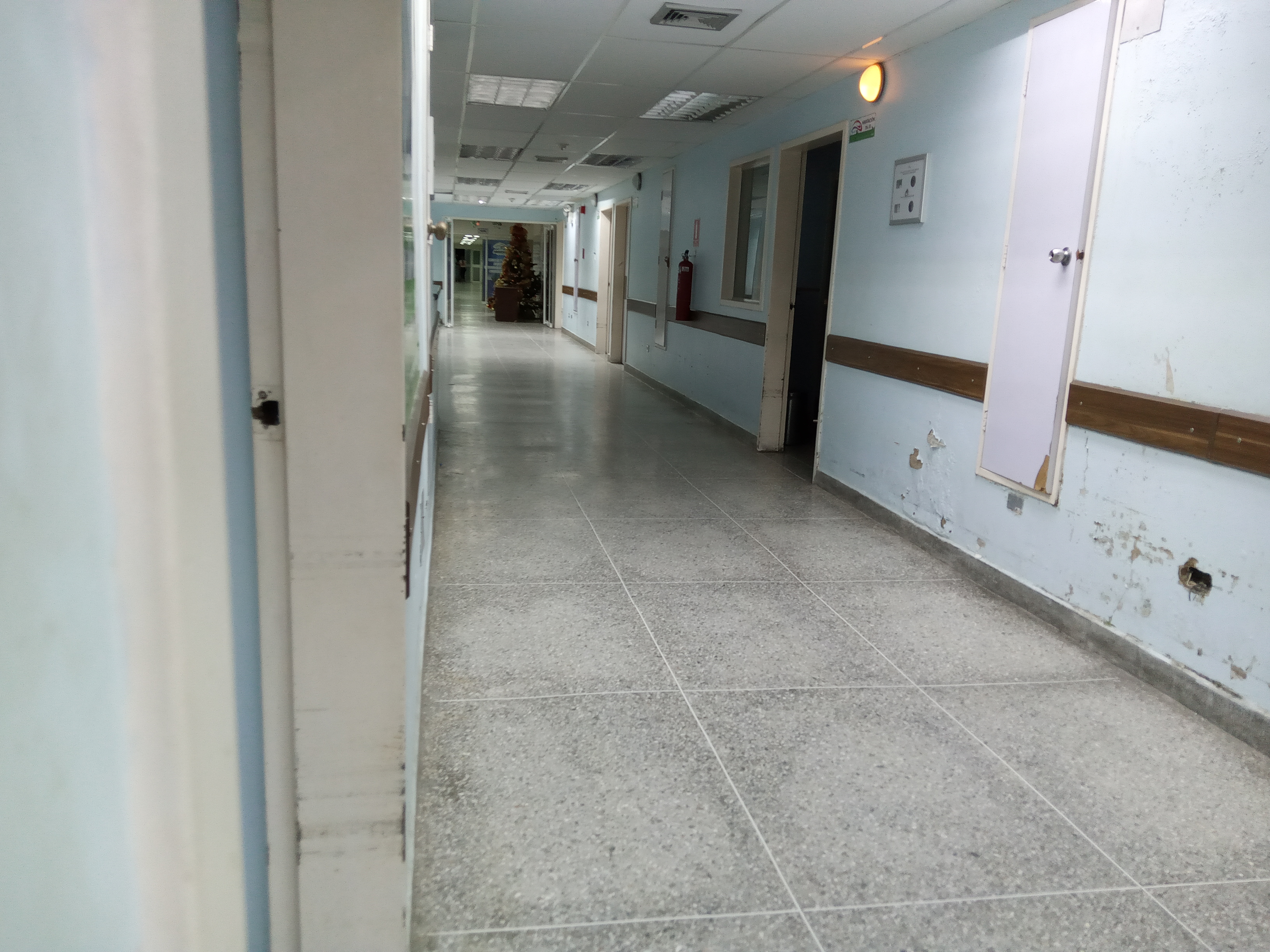 Otra cosa graciosa que puedo comentar, es que el café nunca me abandona jaja hasta ahora siempre trato de tener algo extra por si necesito un café, creo que me estoy volviendo adicto a tomar café para despejar la mente jaja. Olvidar un poco los problemas o todo el dolor que se ve en ese hospital o poder afrontar las malas noticias constantes además de la oración y la esperanza que nos mantiene firmes a mí y a mi familia, de que pronto mi madre saldrá de esto.
Y bueno esto ha sido un resumen de lo que ha pasado recientemente con el proceso de operación de mi mama, esto paso el día martes y hoy de nuevo me toca cuidarla y estar con ella, espero que Dios mediante todo salga bien el día de hoy y que pueda recibir buenas noticias que nos sigan alentando. Muchas gracias por leer, espero que tengas un feliz día, nos vemos en una próxima ocasión :D
---
---