Monomad Challenge: A man is fishing in an estuary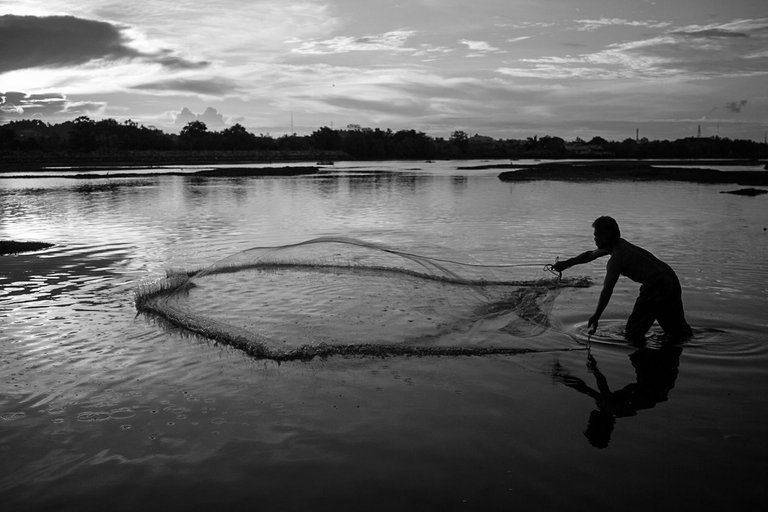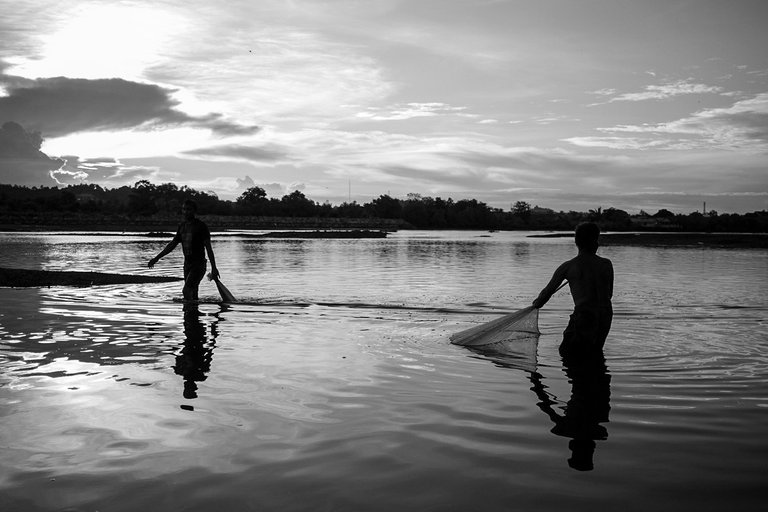 Hello everyone, how are you today, I'm back with some black and white visuals that you might like and this is my entry for the #monomad challenge. This time I'm back with some visuals that I just made, it's about a middle-aged man fishing in the estuary at sunset, I'm very happy today to be able to make another visual, even in a familiar area. and I visit often. You can see how the man throws his net to get the fish, he seems to know where the fish is, and he quickly throws the net. I have prepared a lot of visuals for the content I share this time, I hope you like the content I share this time, and have fun, friends.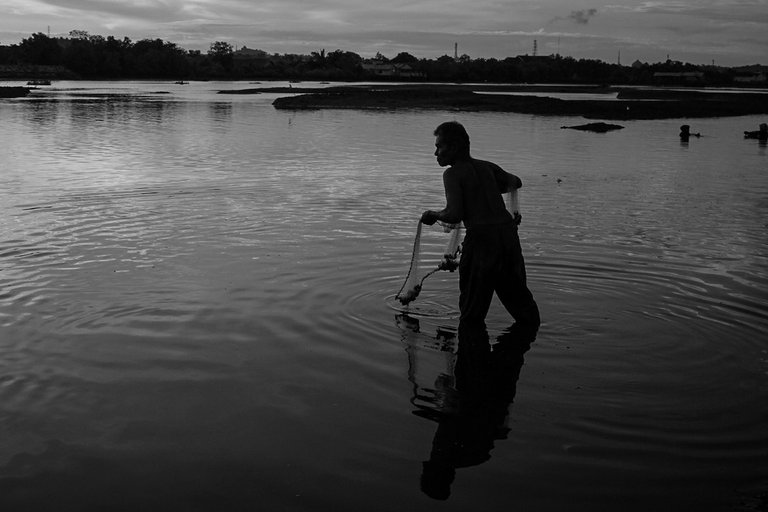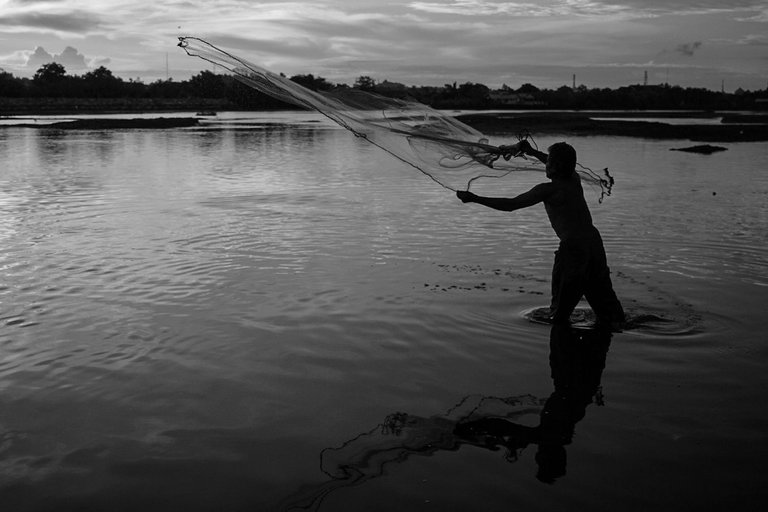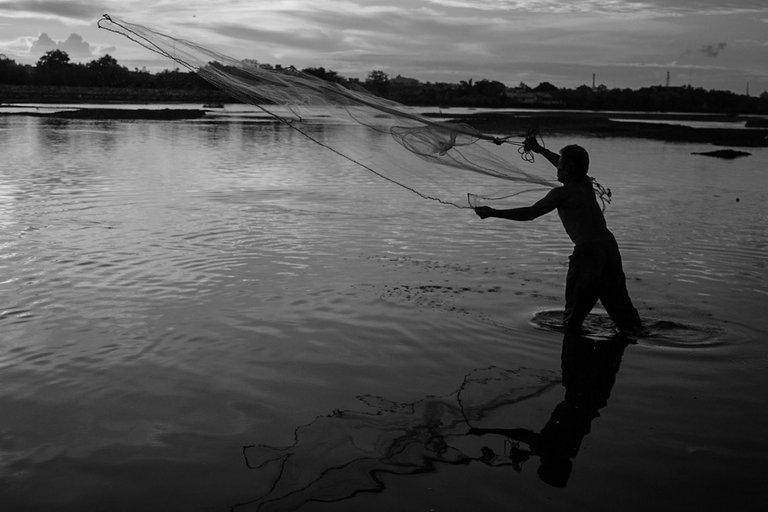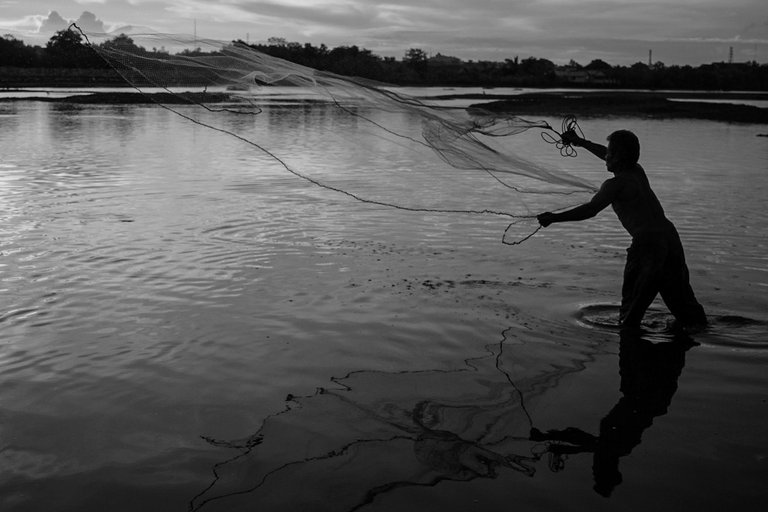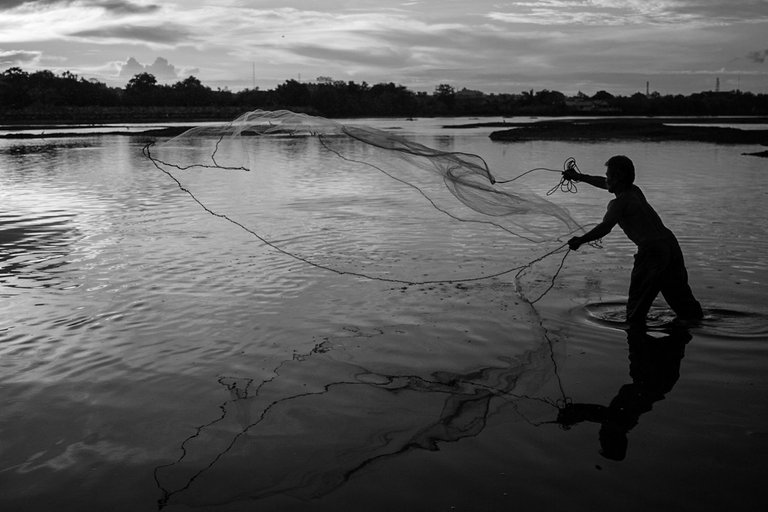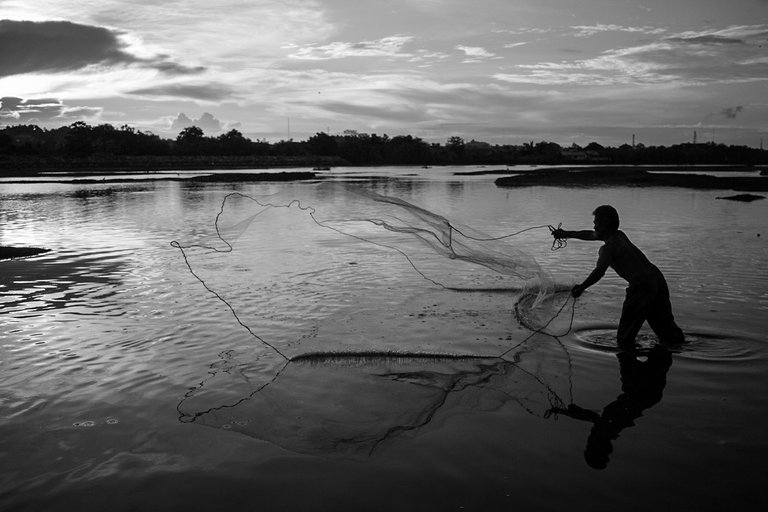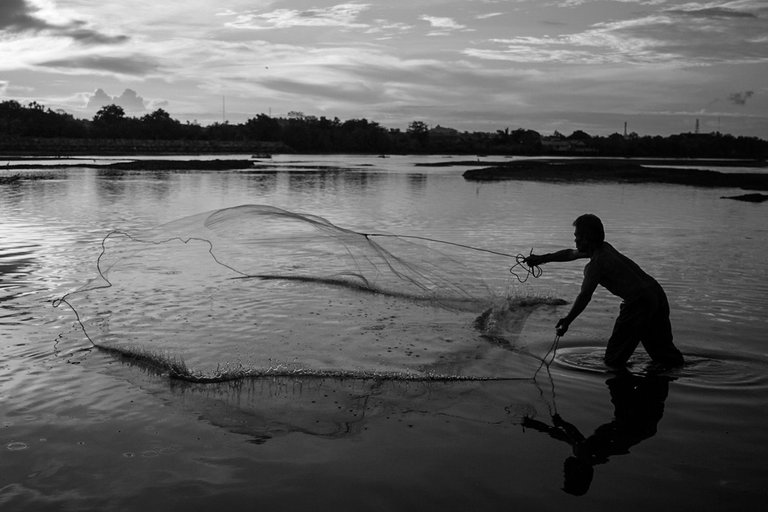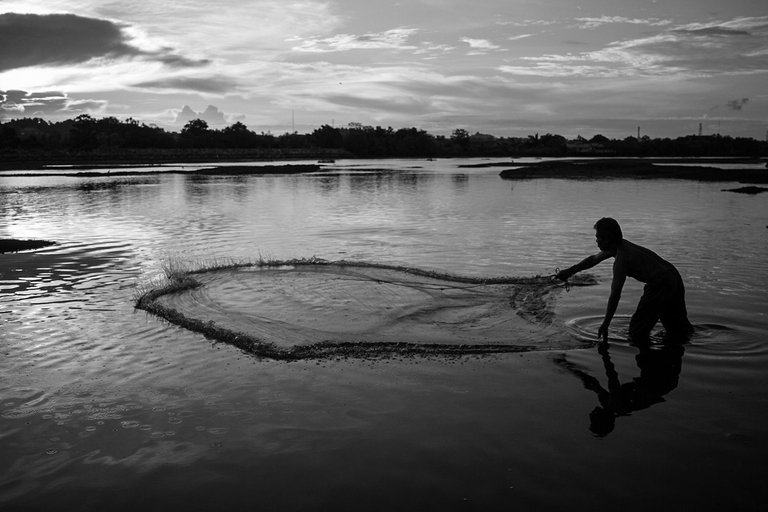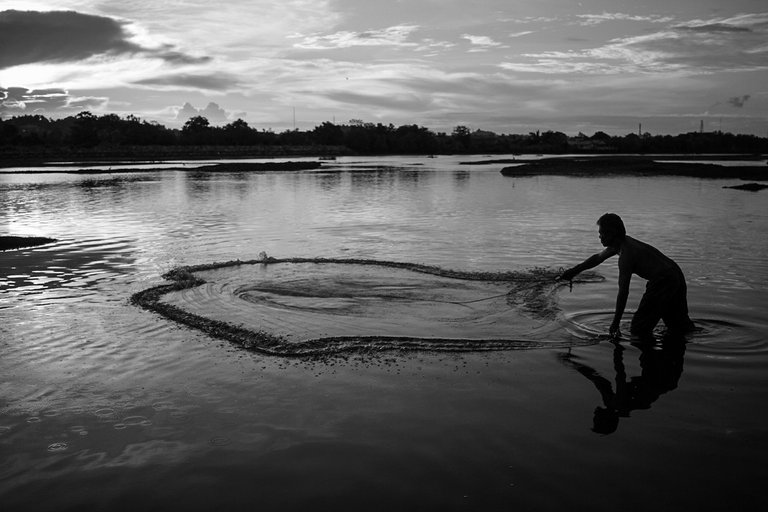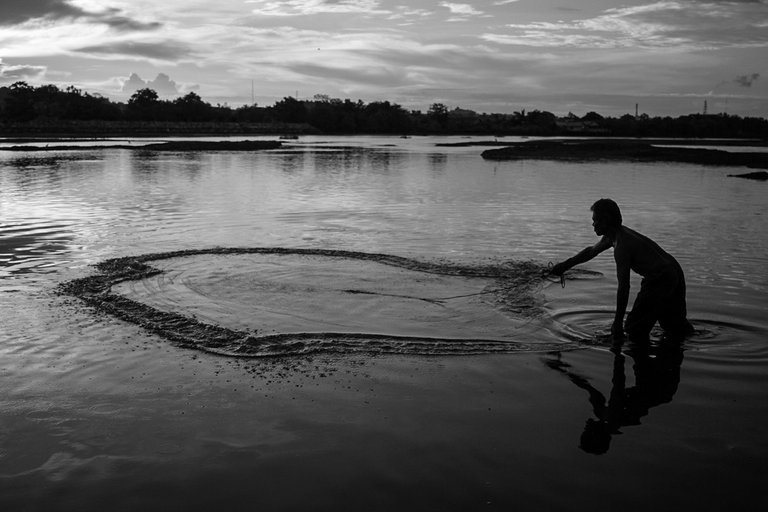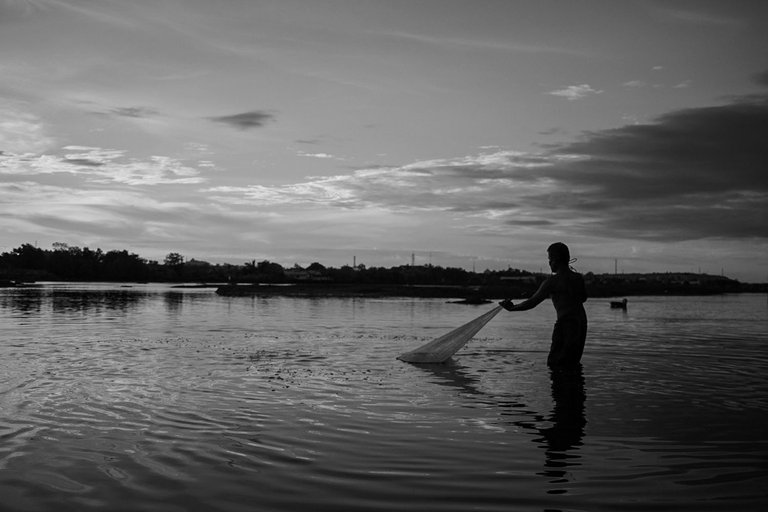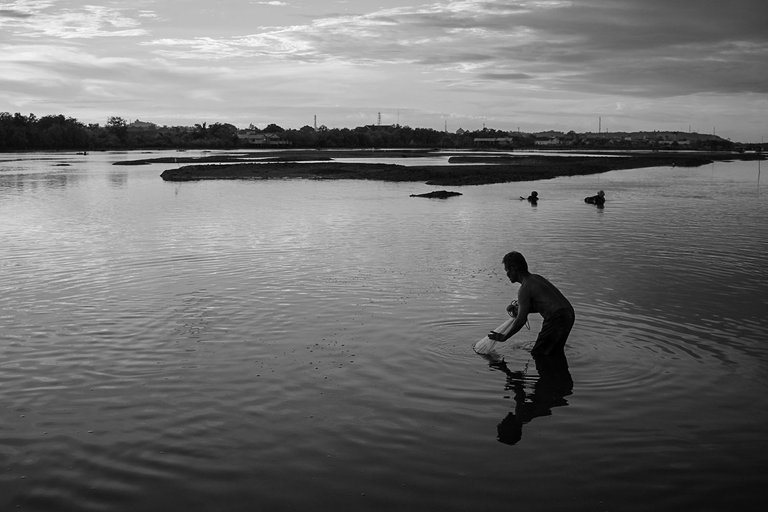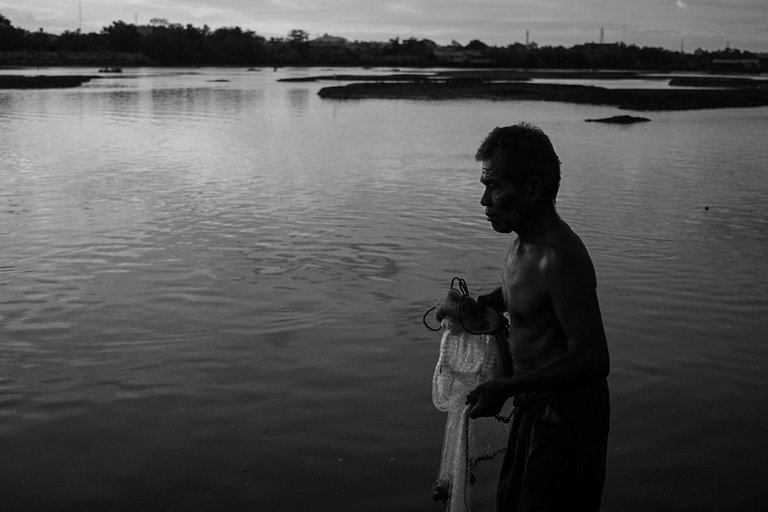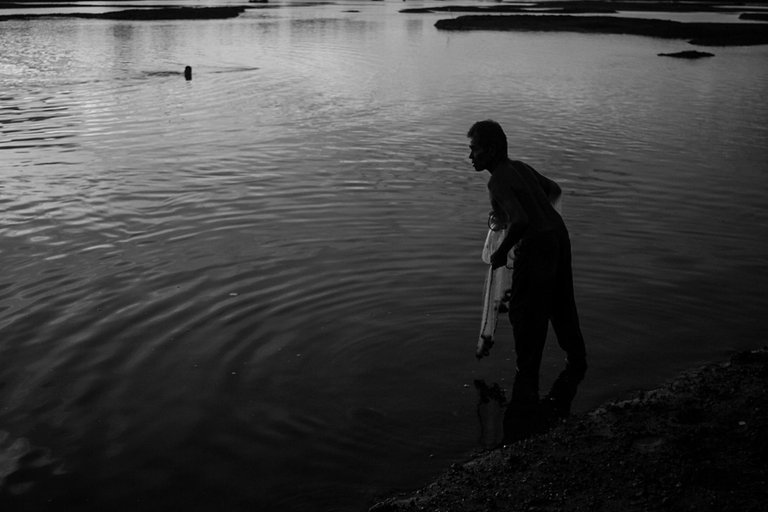 You are happy with my current work, and I will be happy if you like this latest work. Have a good time!!!
Thanks For Visiting My Blog
Best Regards
@fachrulreza
---
---