Monomad Challenge: Fisherman Catching Fish in Estuary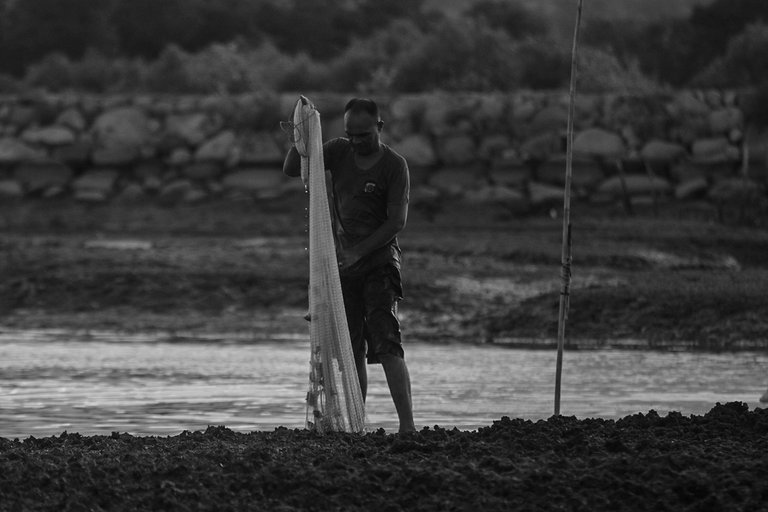 Hello everyone, how are you today, I'm back with some black and white visuals that you might like and this is my entry for the #monomad challenge. This time I'm back with some visuals that I made some time ago, it's still about the people in the estuary who are visited a lot at my place, this time I'm sharing the visuals I made using my telephoto lens, these are people who are fishing fish in the estuary, they go down into the water at low tide and throw their nets to catch fish, this is a very pleasant thing according to a man I asked. So I hope you guys like my content about people's activities in Muara which are receding, have fun.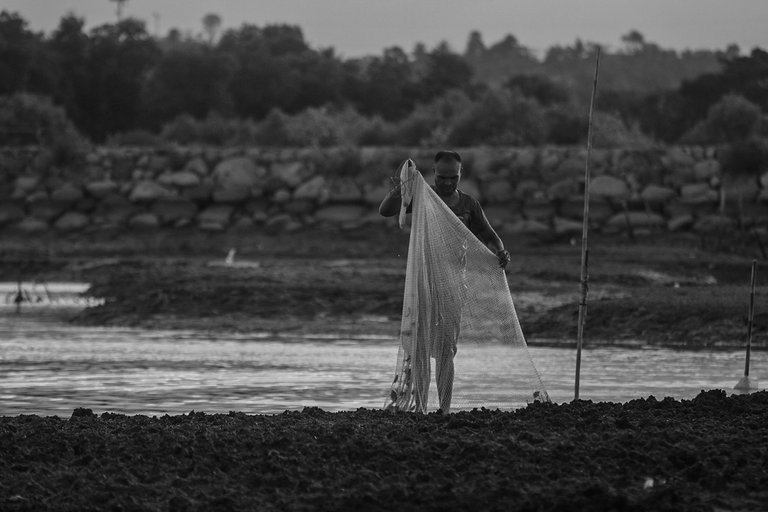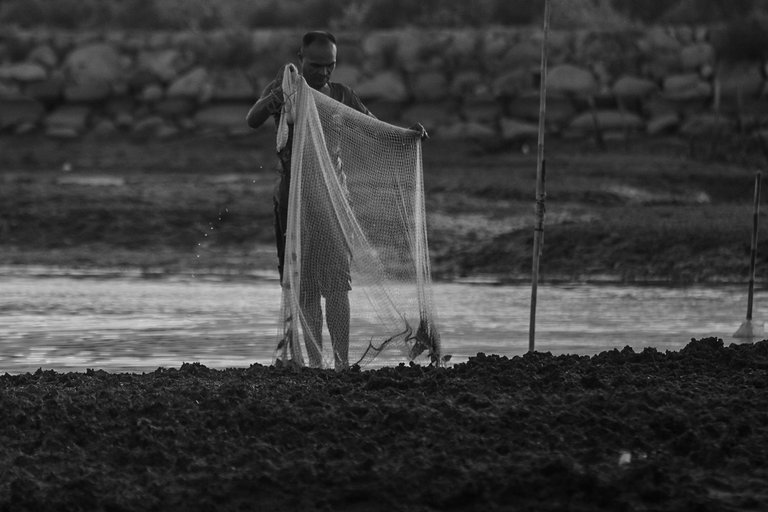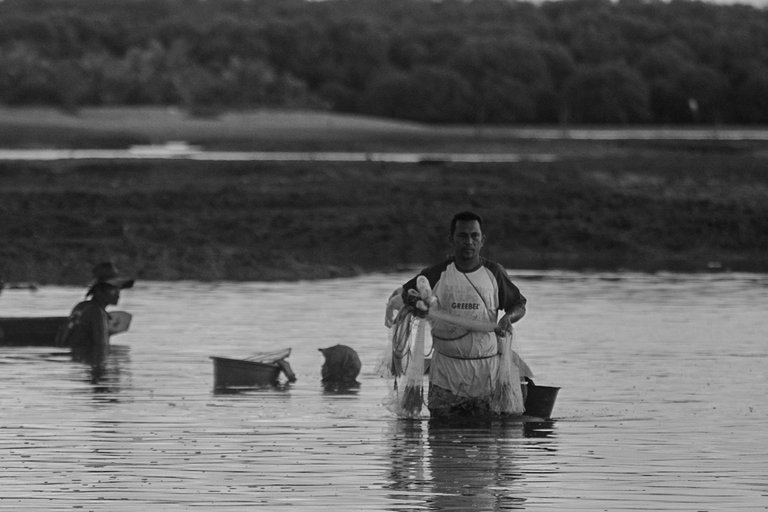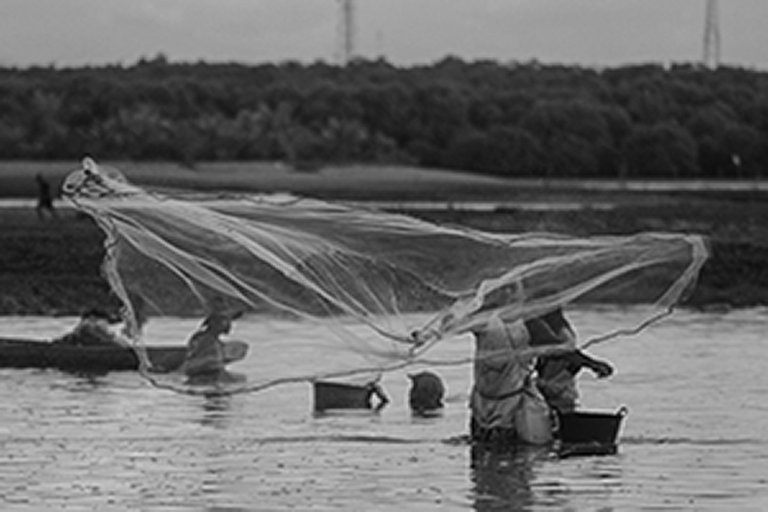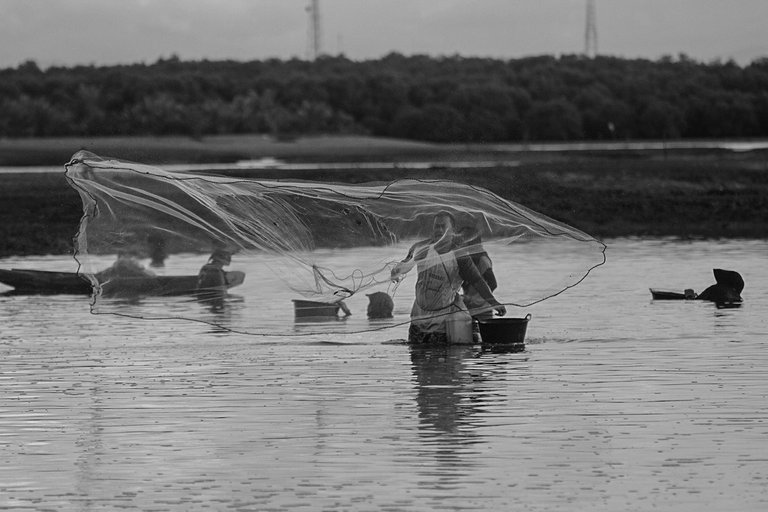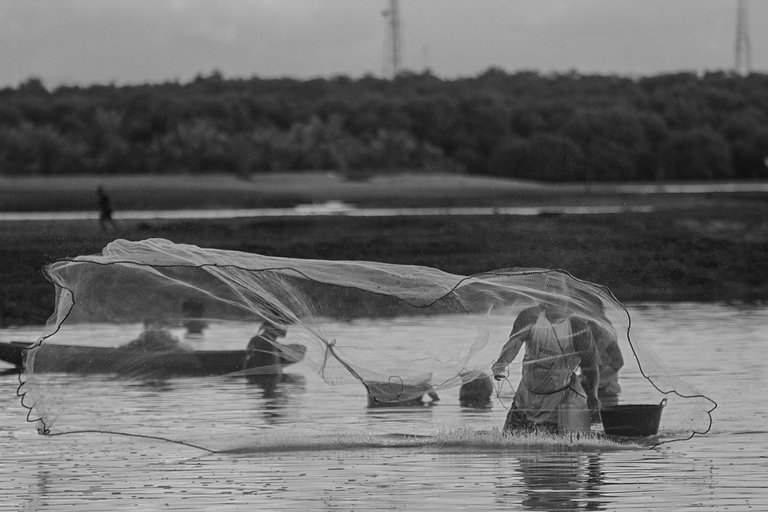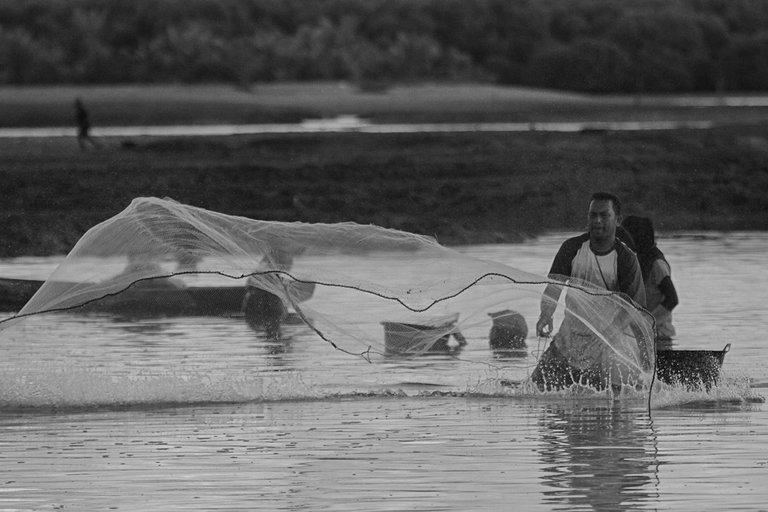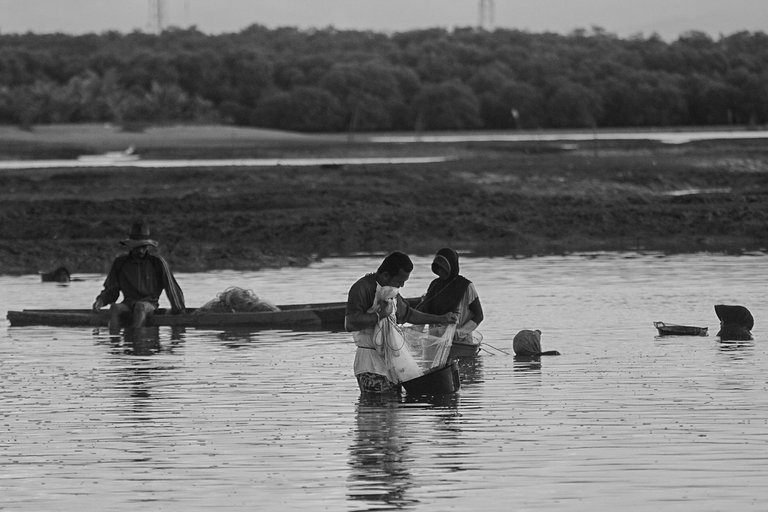 You are happy with my current work, and I will be happy if you like this latest work. Have a good time!!!
Thanks For Visiting My Blog
Best Regards
@fachrulreza
---
---