Monomad's Challenge: Silhouettes of People Walking on the Bridge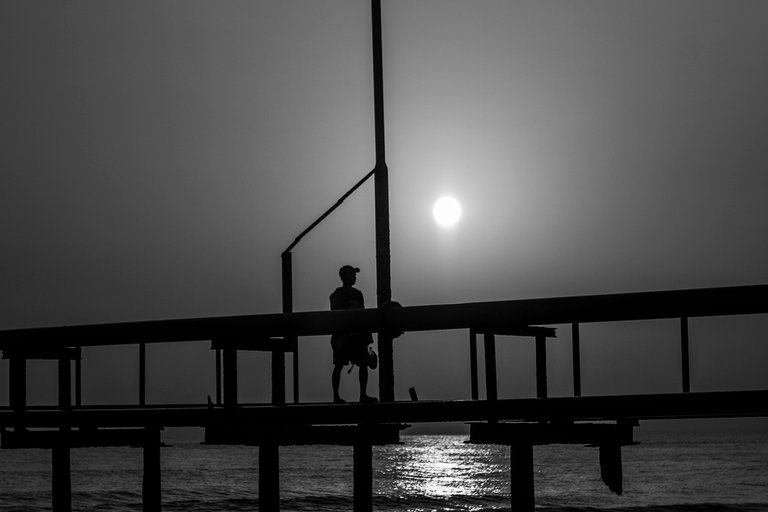 Hey Everyone, How Are You Today, I'm Back With Some Black And White Visuals You Might Like, And Here's My Entry For The #Monomad Challenge. This time I'm back with some visuals that I made on a beautiful morning some time ago, there's nothing too interesting about the content this time, I just want to share some visuals about the silhouettes of people walking on a bridge in an oil ship port in the beach in the city I live in. I think this is quite unique, they just finished fishing, walking in a neat line, against the background of the rising sun it makes my visuals become a strong imagination. I will take a photo of this place next time with lots of people who like fishing and spending their time in this place, this time I'll just share some of these visuals first. All right, I hope you guys like the content I'm sharing this time have fun, my friends.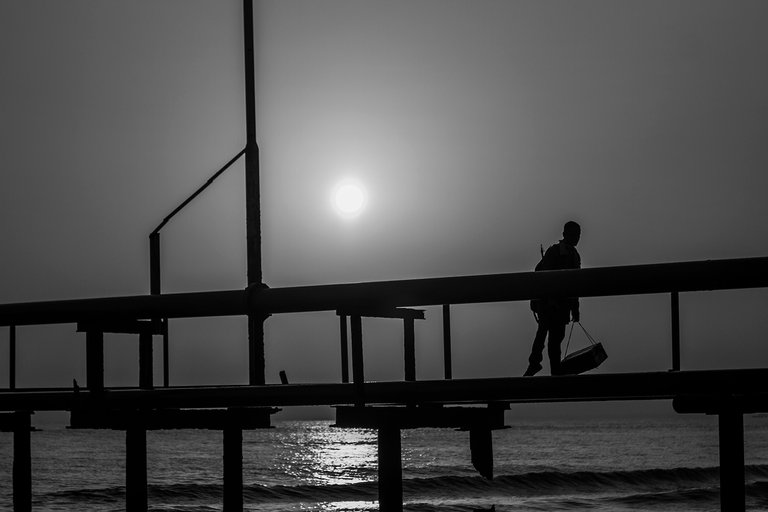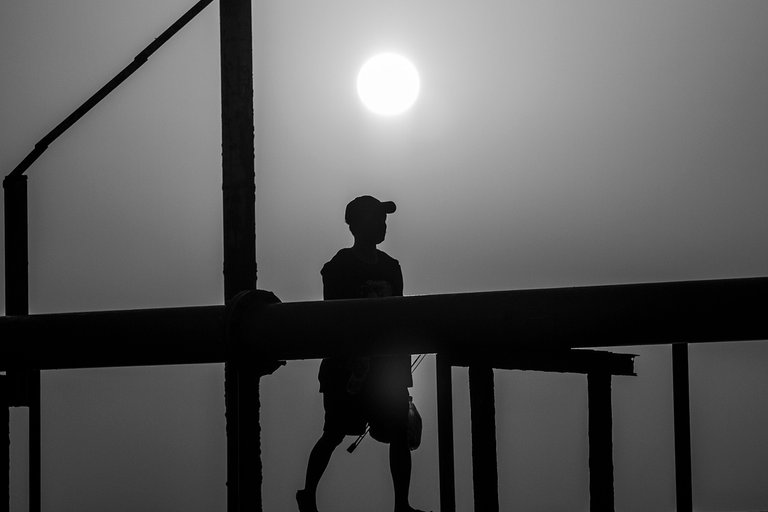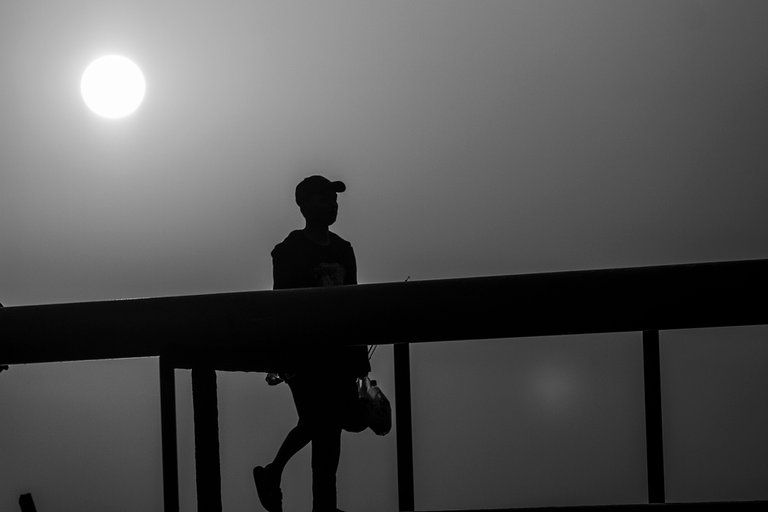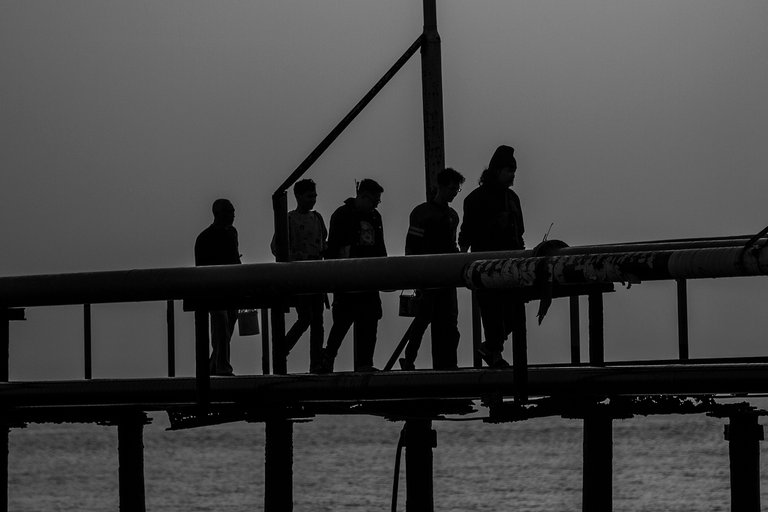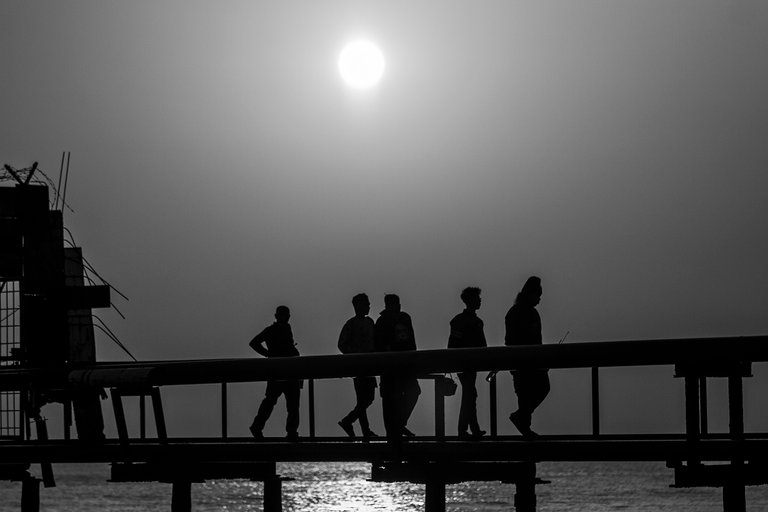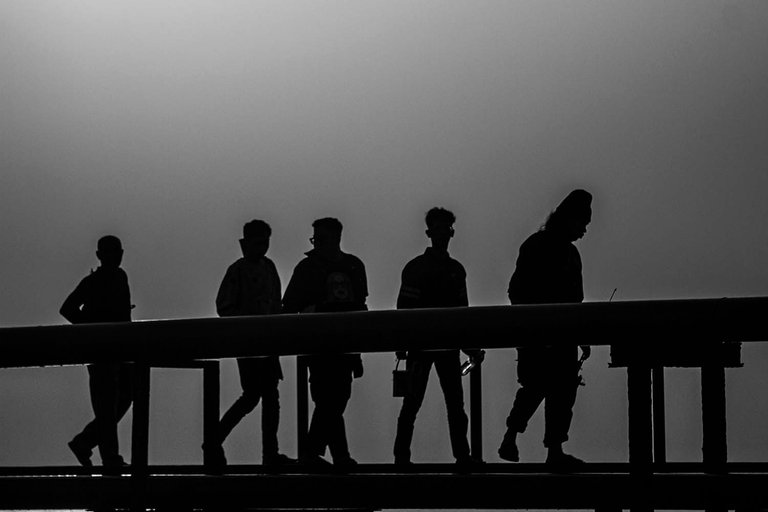 You are happy with my current work, and I will be happy if you like this latest work. Have a good time!!!
Thanks For Visiting My Blog
Best Regards
@fachrulreza
---
---