My Brawl Report No.12 - HivePizza BrawlReport 1/12/2021

Ok this intative was kicked off by the one and only @kennysgaminglife and I am hoping not to mess it up to much! This format is also blatantly borrowed from @fireguardian , thanks for sharing your format and approach with me! Ok so I won 7 out of 8 brawls which is crazy! The one I lost was a low magic vs. magic which sucks but that's just the way it goes :)
Brawl 1 Kron vs. Magic
Ok so the first battle of the bat I went for healers and Kron, I also threw in a gladius for fun. I am not going to really get enraged going due to heals. They went magic without any magic which is real interesting. I am a bit nervous of all those stealths, however, that halfling won't affect due to lama.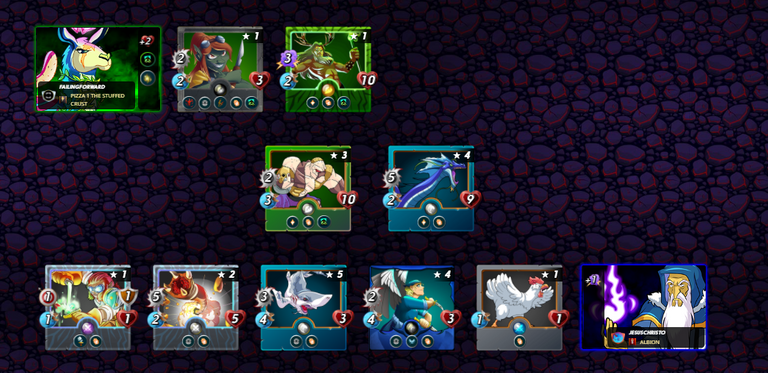 Ok so my gladius is actually doing real well while my healers just tank for now!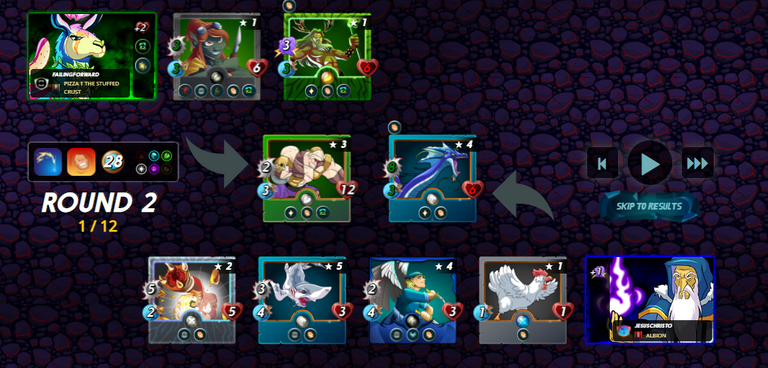 So turns out my healers never got last stand but my Gladius holds up!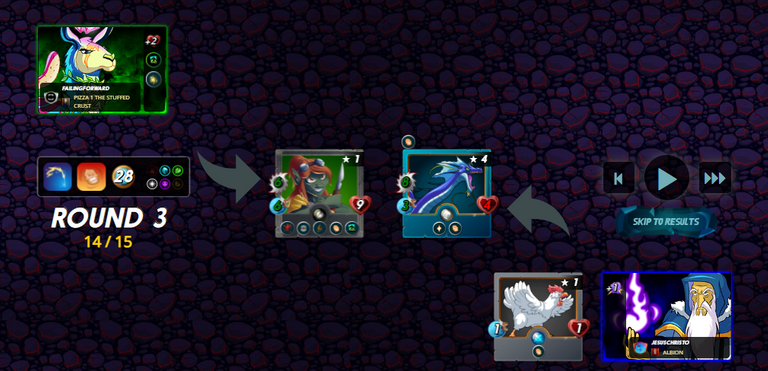 Brawl 2 Yodin vs. Net Girl
Ok no real rule sets besides armour for all, Because of the lower mana i did not go my fav chimney sweep gladius and instead went for my next fav a little archer. I have gone for speed hoping to get rid of any armour before magnor hits, However toro is a beast so might not work out. However they haveno magic buff so I am not going to be super chewed up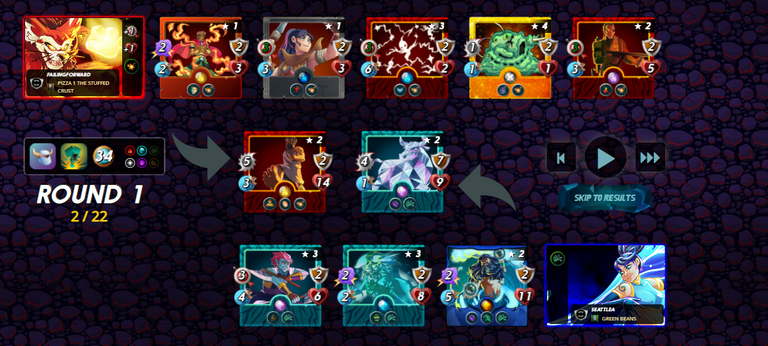 First-round down and we are just trading blows, however, I have worn down that defence and from here it was just a slog to the finish and a win.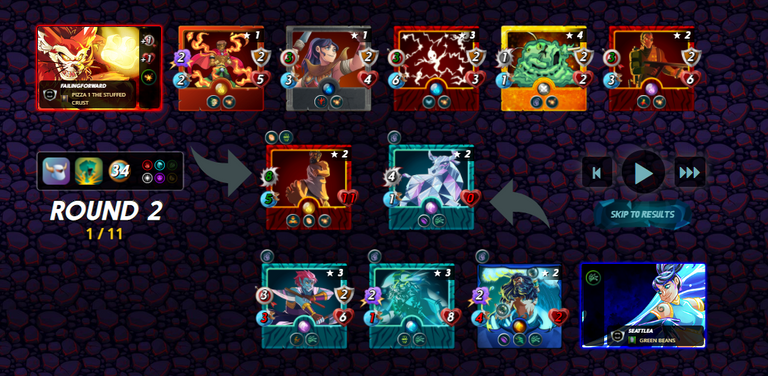 Brawl 3 Yodin vs. Mylor
Ok so this is interesting as we both have a shield, his thorns could be deadly but I only have one attacker, and I am hoping my blast gives me an edge. They do have a whole bunch of healers that could give me some trouble, fingers are crossed I can blaze thorugh.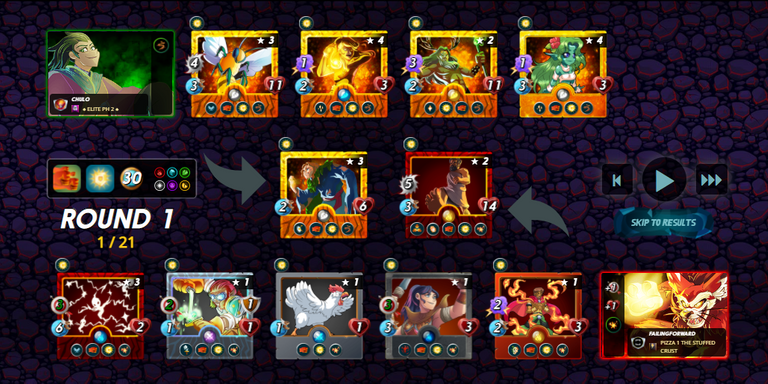 Round 2 and MAgnor has tanked well but is getting weak, he is not long for this world! We are also getting to the pointy end of healers and will be interesting to see what give out first, my archers or the kron nympth tank.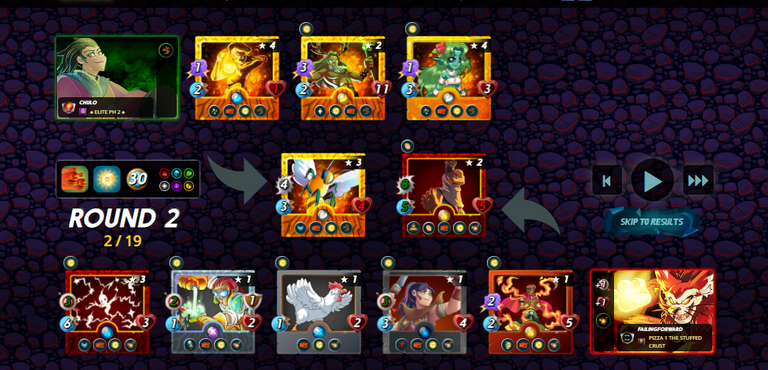 Ok so halfing for the win! It has reduced the attack below what my magi recovers through leach. From here i just wore down kron for the win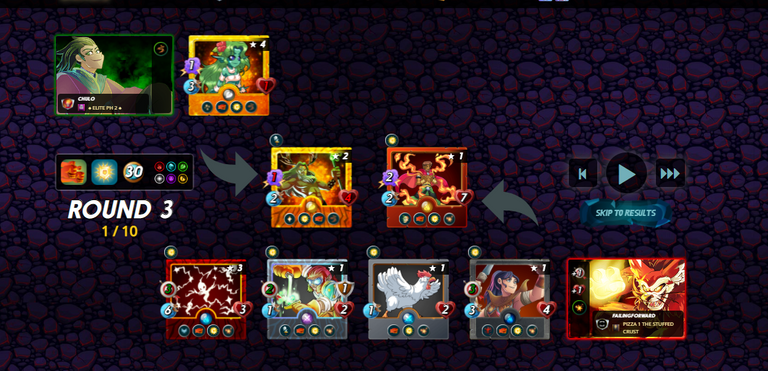 Brawl 4 Yodin vs. Magic
Ok this one had me nervous! That blast is going to negate my Yodin, and they went magic so they can chew me up. All I can do is hope I get some quick hits in. One big mistake they made was putting wavesmith up front, once his gone all their armour is gone and I can ripe through faster. Really hoping m gladius gets some kills and buffs up real big before it reaches the front.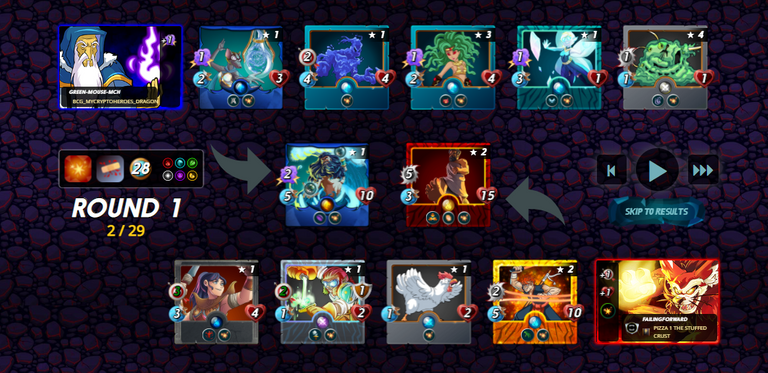 Ok as I hoped, while I got chewed up I survived and took out wavesmith! From here it was just a mop up, very different story if wavesmith has been at the back!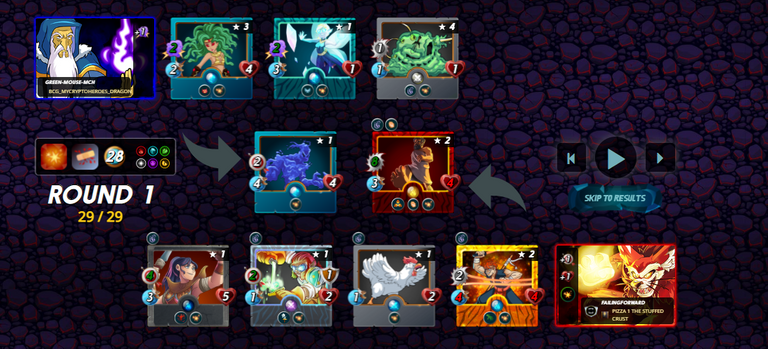 Brawl 5 Yodin vs. Magic
So this one made me nervous as the even rule set killed of half my cards and the high health worsk against magnor. I decided to keep him as a sheild and see how it went, I also used a different gladius to be second sheild , however his not going to do much aginst the sea dragon. Now I have to hope my blast can out wiegh that magic, oddly enough they didn't play a wavesmith ? So I have land some blows. Also halfing will work great reducing that damage output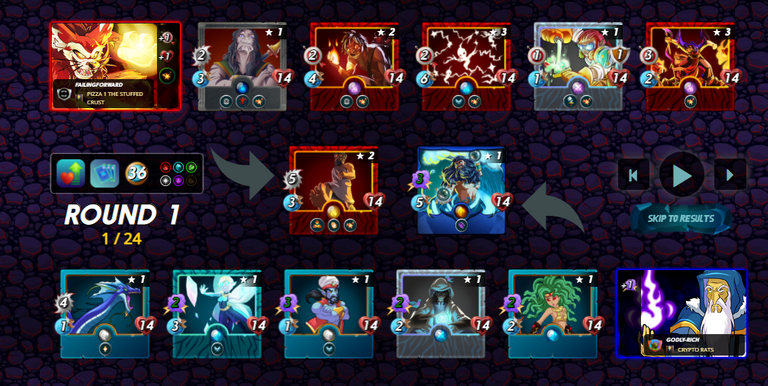 Ok so I am slowly chipping away but that seadragon is going to be rough! Also Magnor is not long for this world but maybe my gladius can start getting some kills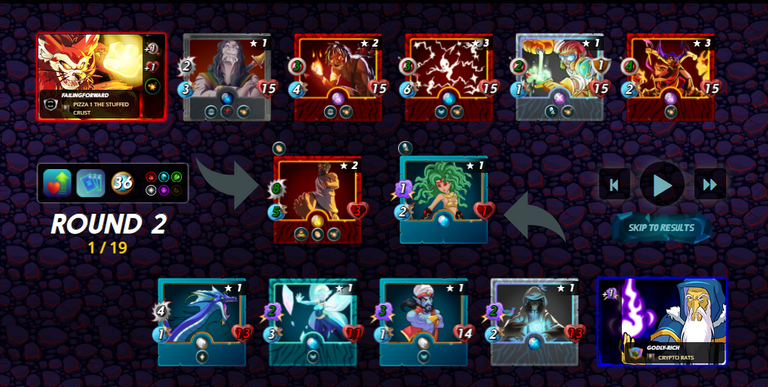 Ok so I got down to the Seadragon and had enough damage to beat it down!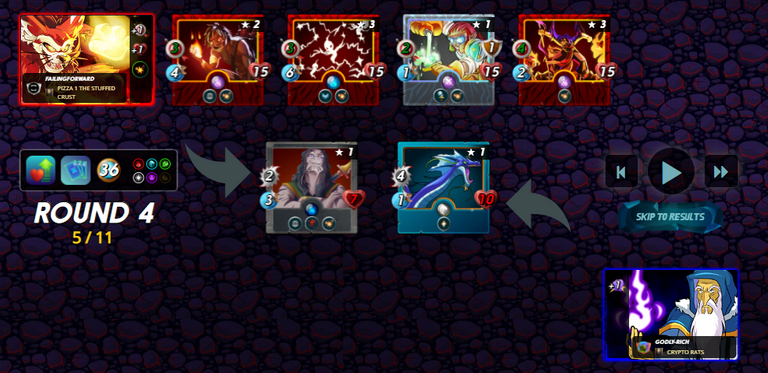 **Brawl 6 Yodin vs. Dragon **
Ok finnaly got enough mana to put in chimmney !Also felt confident with no armour his going to land something. Poor magnor might go down to all that magic but my blast is going to wreack some havoc!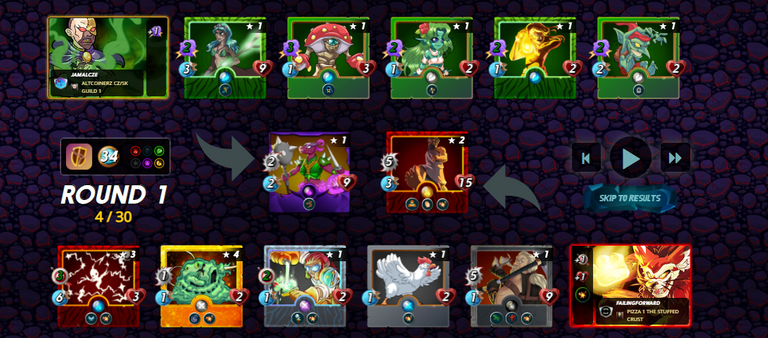 By the second round i got double bloodlust and it was a pretty clean and easy win!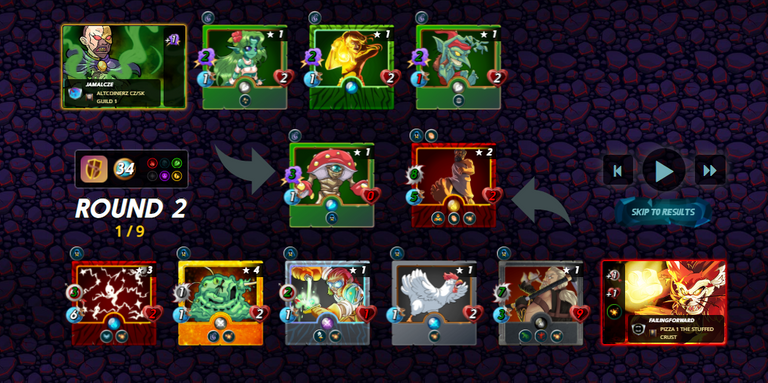 Hope you have enjoyed my Brawl report! As alway if your join use my referal code, failingforwards, get a spell book and I'll send you a card!
---
---