Celsius is broke!
Email just released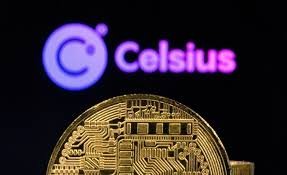 On Thu, 14 Jul 2022, 11:31 Celsius, [email protected] wrote:
Moments ago, we announced that Celsius voluntarily filed petitions for Chapter 11 reorganization. You will be able to find the official announcement here.
Today's filing follows the difficult but necessary decision by Celsius last month to pause withdrawals, Swap, and transfers on its platform to stabilize its business and protect its customers. Without a pause, the acceleration of withdrawals would have allowed certain customers—those who were first to act—to be paid in full while leaving others behind to wait for Celsius to harvest value from illiquid or longer-term asset deployment activities before they receive a recovery.
Following the stated pause on June 12, 2022, we want you to know that we spent a great deal of time exploring our options.
These Chapter 11 cases provide the Company with the best opportunity to stabilize the business, consummate a comprehensive restructuring transaction that maximizes value for all stakeholders, and emerge from Chapter 11 positioned for success in the cryptocurrency industry.
We apologize that communication with our teams and community has been very limited over the past few weeks, and we look forward to being able to offer greater transparency with everyone through our reorganization, which encourages dialogue with all stakeholders.
For additional information regarding Chapter 11 protection, please watch this video.
Additional information about the Chapter 11 filing, including Court documents, can be found at https://cases.stretto.com/celsius. Stakeholders with questions may call Celsius' Claims Agent, Stretto, at +1 (855) 423-1530 (U.S.) or +1 (949) 669-5873 (international) or email [email protected]
Acting in the best interest of our stakeholders, including our entire customer community, is our top priority. We are also entering this process with the intention of emerging as a stronger company.
We thank you for your patience. It is our pleasure to serve you.
Celsius
Facebook Twitter LinkedIn Instagram YouTube Medium
 
Reminder: Be aware of phishing sites and always make sure you are visiting the official https://celsius.network website and app. Celsius will never ask you for confidential information such as passwords, private keys, seed phrases, or secret codes. You should store this information privately and securely and report any suspicious activity. More security tips →
Celsius Network LLC - 121 River St, PH05, Hoboken, NJ 07030, USA
Celsius EU UAB - Gedimino pr. 20, Vilnius 01103, Lithuania
Celsius Network Limited - The Harley Building, 77-79 New Cavendish Street, London W1W 6XB, United Kingdom
Celsius Lending LLC - 121 River St, PH05, Hoboken, NJ 07030, USA
Celsius is not a bank, depository institution, custodian or fiduciary and the assets in your Celsius account are not insured by any private or governmental insurance plan (including FDIC or SIPC), nor are they covered by any compensation scheme (including FSCS).
Holding, trading or using crypto assets carry significant risks, please carefully read our Risk Disclosure page. Celsius does not provide any financial, legal or tax advice, nor should this website be viewed as an offer or inducement to make any financial decisions.
©2022 Celsius Network
Registered as a Money Services Business (MSB) number 31000192265811 with the US Financial Crimes Enforcement Network (FinCEN).
©2022 Celsius Lending LLC - NMLS ID: 2063747
If you no longer wish to receive any Celsius marketing communications, including product updates and promos, click here.
---
---