My Neurography - Beetles and flowers
Last night I tried to combine the neurographic method with a stylized representation of nature. I think it went pretty well! I chose flowers and beetles because their lines can be easily drawn and blended together to form a mini ecosystem.
However, i did not strive for a realistic depiction, such beetles and flowers do not exist in nature! All the more so here on #AlienArtHive!
Lightness, vigor, grace, then meticulousness.
The Rotring Art Pen does a very good service, i can forget the felt-tip pen.
True, the ink is water-soluble, but no problem, the more exciting it is!
First, i sketched the fine lines: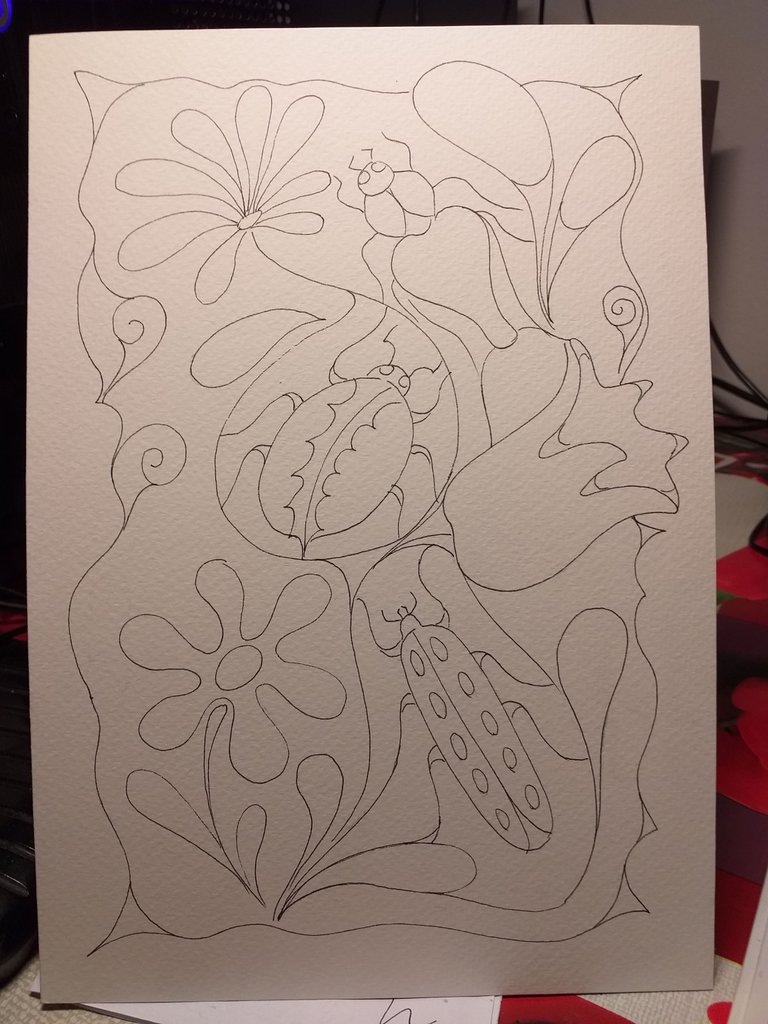 Then strengthened it. It would be better to use a thicker nib.

Began to fill with watercolor. I was careful with water, but the black ink spread out in some places. Well, this added some deepness.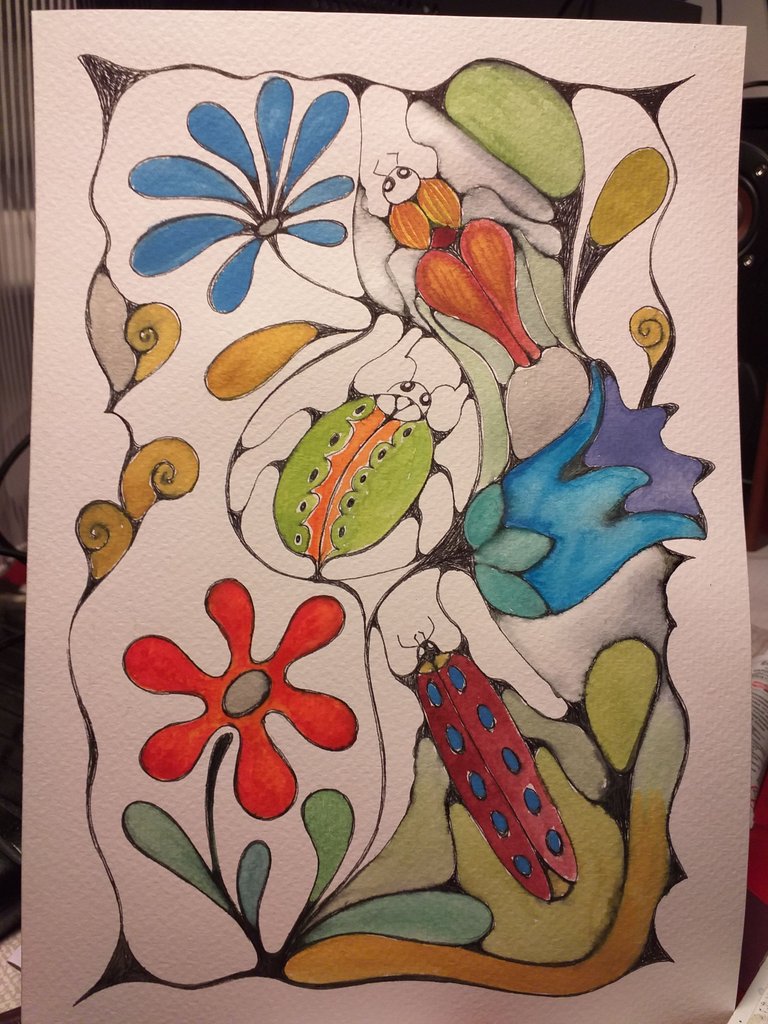 Then i worked a lot with it, using some white tempera in the middle of the separate areas, then drew parallel and thin lines, they are a bit like magnetic lines of power or the year rings of trees. Everything is moving in this picture and I am happy with the result.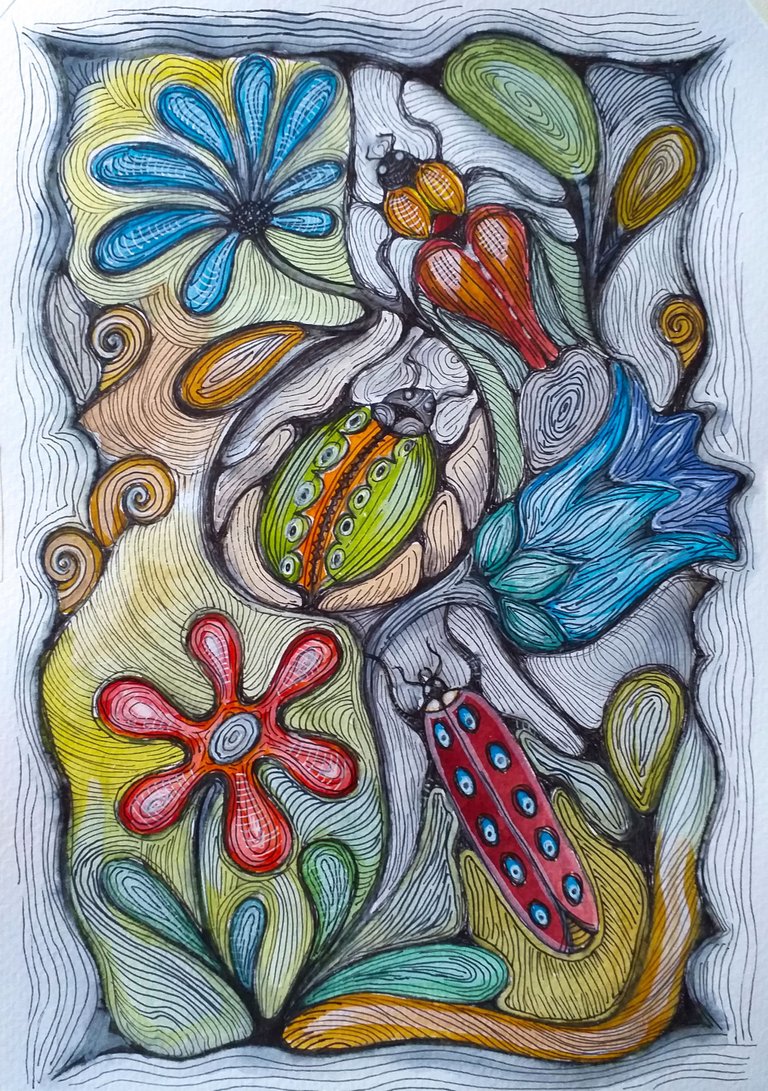 Closer details: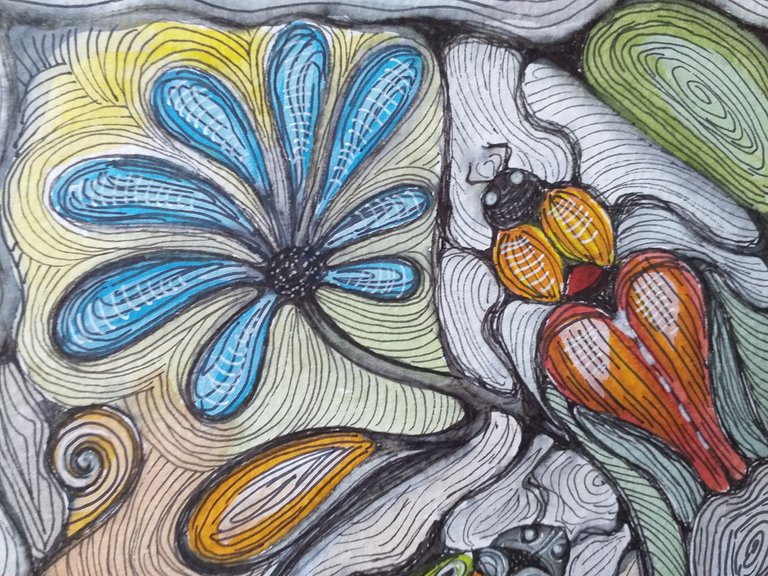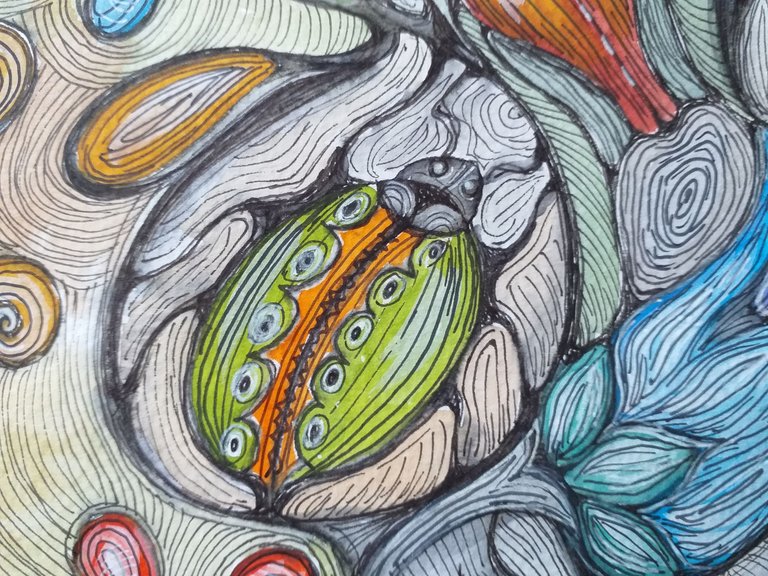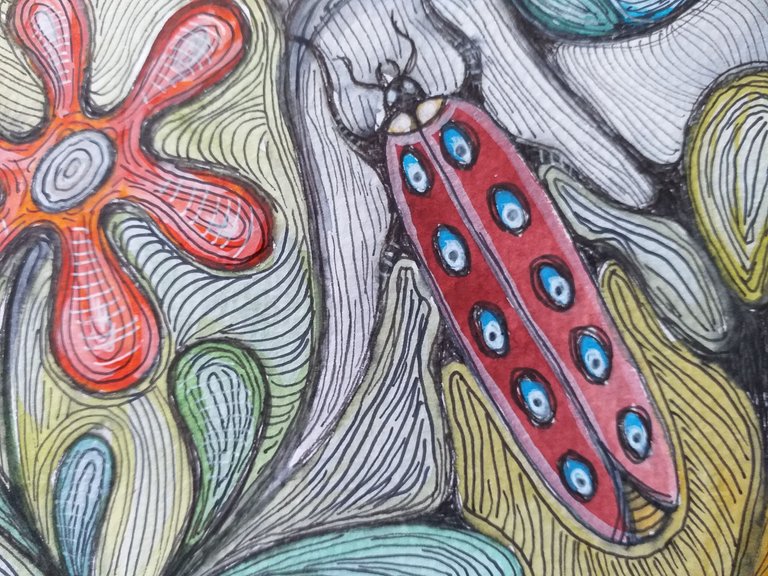 Finally, some digital play: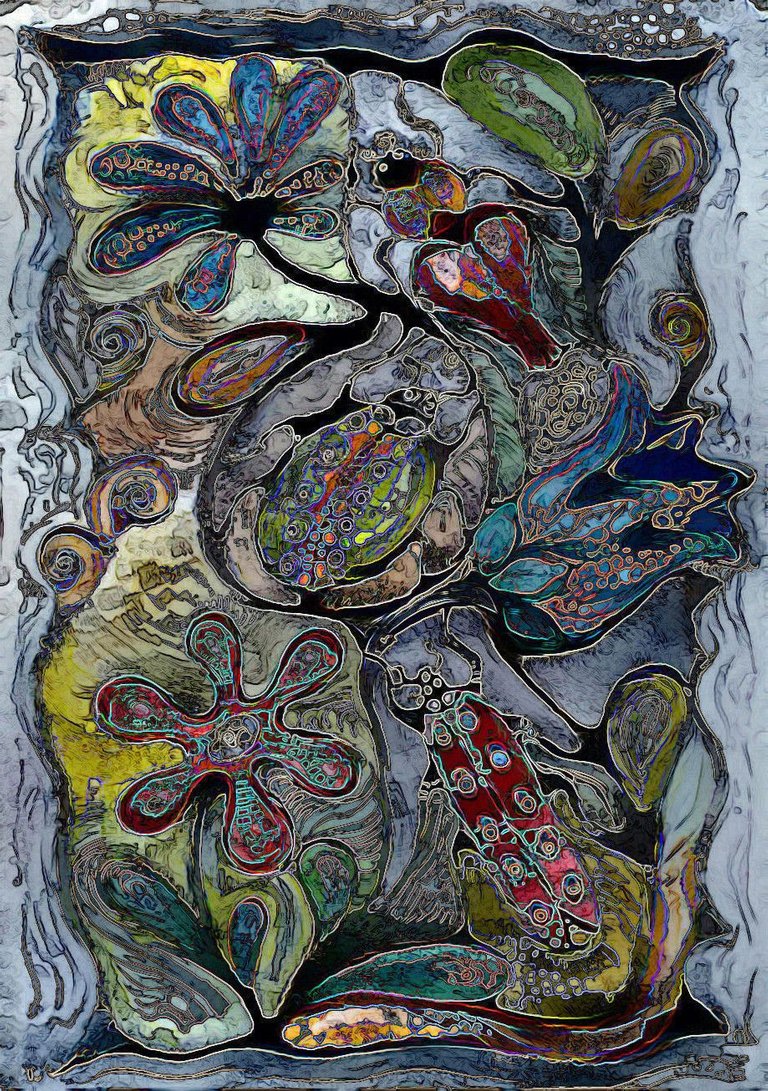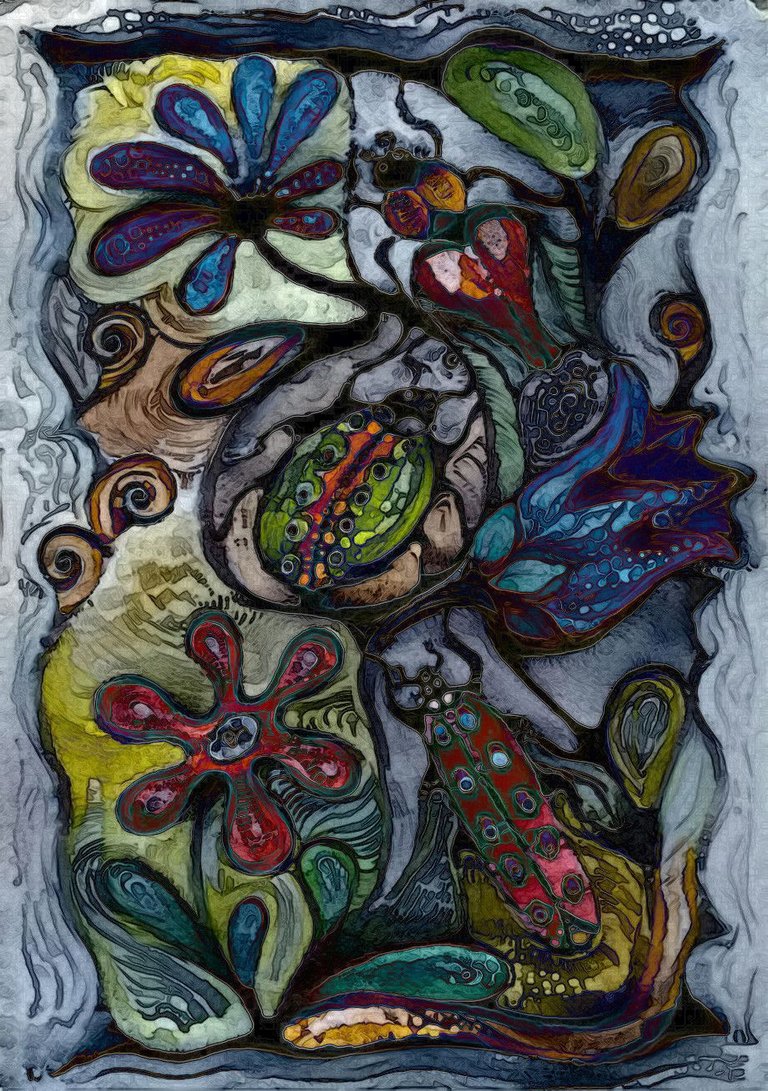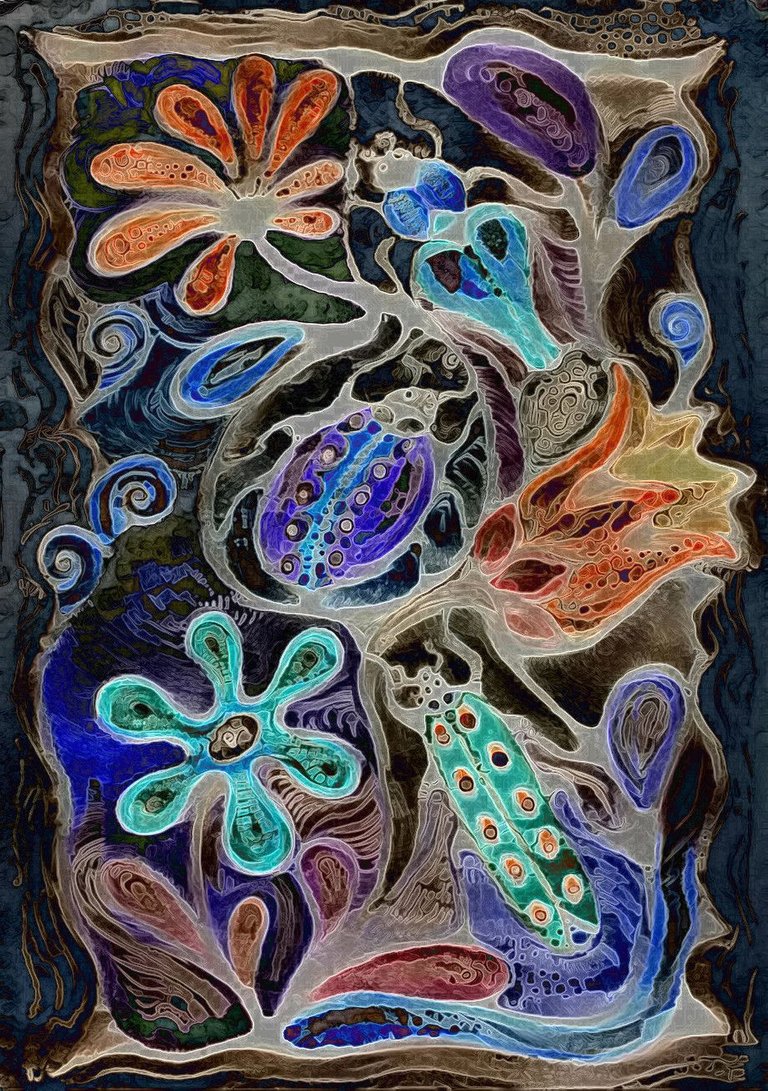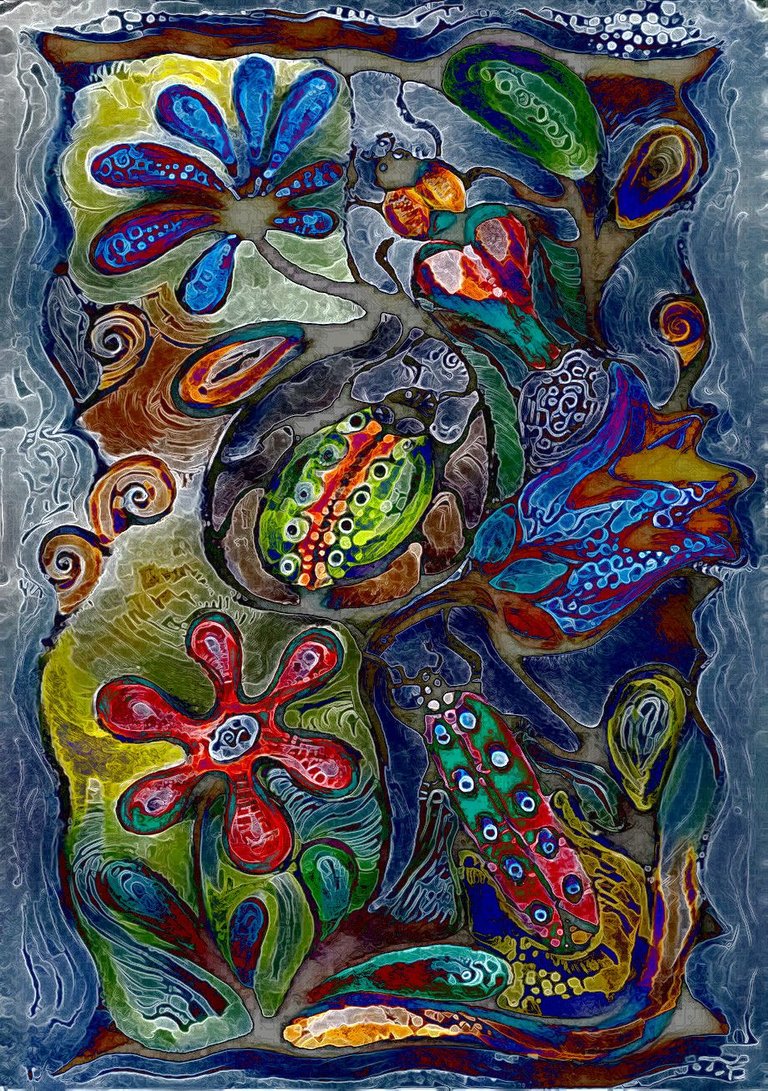 ---
---