Less Time More to Read
Hello Learners,
This seems to be the refrain we hear most often when it comes to reading. If you're anything like us, then chances are you have a ton of books waiting to be read. The problem is that with a hectic life and limited time, it can be quite challenging to find the time to sit down and read those pages. But fear not! There are so many ways that you can make time for reading without even having to sacrifice much of your schedule. Here are some tips on how you can read more in less:
So many books, so little time. ~ Frank Zappa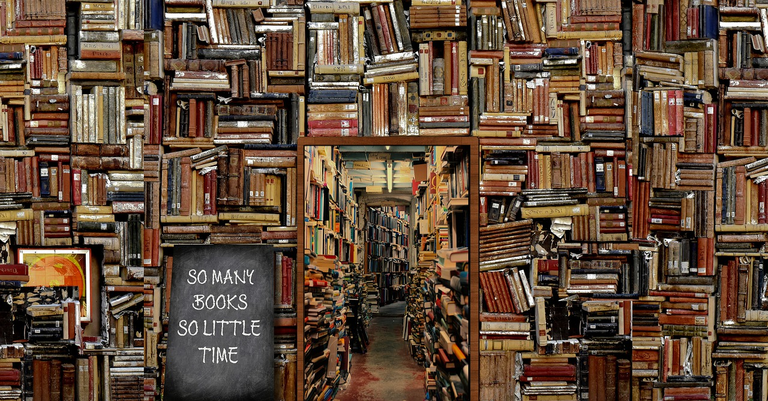 Photo by Prettysleepy on Pixabay
Read before you go to sleep
This method is by far one of the best ways to get yourself into the reading habit. You may have heard that reading is beneficial to our mental health, but did you know that it can also be very beneficial to our physical health? Reading has been shown to improve things like memory, attention, stress, and sleep. Reading can be especially helpful for those who suffer from insomnia since it helps to relax your mind and body. So next time you're about to hit the hay, grab a book and get comfortable. You'll thank yourself later!

Don't read while you eat
This is one tip that we often don't follow ourselves. While reading can be a great way to unwind and relax, it can also be beneficial to actually eat! Reading can make you hungry, so you may find yourself eating more than you normally would while you read. So next time you're about to sit down to eat, pick up a book instead. You'll eat less and be in a better mood while doing it! It's a win-win situation.

Find a quiet place and just read
There are so many benefits to reading. It's a great way to pass some time, it can be meditative, it can help to improve your vocabulary, and it can be a great social activity. And while reading is great in every one of these ways, it can also be a great way to read more. The key is to find a quiet place where you won't be distracted by other things. A quiet place can help to keep you from zoning out and get your mind back on your reading. And once you're in the zone, you'll be able to enjoy reading much more!

Hide your devices and pick up a book
This may be one of the best tips of all. Reading is a quiet activity, and it's a great way to get yourself away from the screen. After all, there are tons of great books that can be read online. Reading a book is a great way to get those screen time hours back. It's also a great way to force yourself to stay in one place and not be tempted by your devices. Now, we're sure that you're more than aware of how many distractions are in your surroundings. So next time you want to pick up a book, try this hack and hide your devices. You'll be surprised at how many times this will actually work!

Try audiobooks
Do you want to read more, but don't really have the time? Try listening to audiobooks! This may seem like a strange tip, but audiobooks are actually a great way to read more. This method is especially useful if you have a hectic schedule, and don't have a lot of time or both. You can listen to an audiobook on your phone, computer, or in your car. This is a great way to get your reading done while you don't have a ton of free time.

Thank You for Reading


---
---