Spread Love Everywhere
Hello Learners,
When you spend time with people, it's natural to be curious about them. What is their life like? Do they have any hobbies they enjoy? Are there any pet peeves they have? The best way to get a glimpse of someone is by making them feel special. And the best way to make someone feel special is by spending time with them and leaving them feeling loved. This doesn't just mean showing a person that they are important and loving them unconditionally. It means showing a person that every day, without fail, you will think about how great it is to be with them, appreciate their company and treat them like the most important person in the world. Spend time with people who love you back, share your positive emotions and let those who don't love you back know exactly where you stand. Love isn't something that happens naturally; it has to be cultivated. This can be challenging at first but once you get started, you will be surprised at how much easier things become as time goes on.
Spread love everywhere you go. Let no one ever come to you without leaving happier. ~ Mother Teresa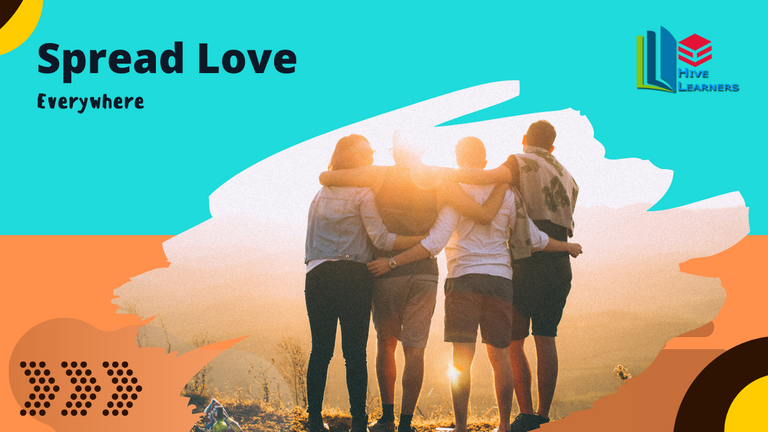 Made with Canva
Stay in touch with family and friends no matter how busy you are
No matter how busy you are, there are ways to stay in touch with your family and friends. Call them, send them texts and emails, visit them, go see them in person, etc. Make a schedule, a to-do list, or a calendar. Something will always get in the way of staying in touch with the people that mean the most to you. Stay in touch with your loved ones and keep the lines of communication open. When you do this, you will always have access to the people that matter to you. If you are struggling to stay in touch with people because of your busy schedule, you can use the techniques discussed in this article to help you. These techniques will help you stay connected with the people that you love and cherish.

Don't take yourself too seriously and practice Humor
Humor is a great way to diffuse tense situations and put a smile on someone's face. Humor is another great way to connect with others and show that you care about them. Humor is a great way to take the focus off of you and put it on something less important. The best way to practice humor is to practice being self-aware. It's easy to fall into the trap of trying to impress people with your witty repartee. But you always have to come from a place of self-love, no matter how silly you get. You can't overdo it or you will come across as desperate or trying too hard. You want to find that sweet spot where you are self-deprecating, but not so much that people find you offensive.

Always be respectful and show your appreciation
Respect is key when you want to receive respect in return. You do not want to appear judgemental or ego. You want to be respectful of others, their time, and their feelings. If someone does something nice for you, appropriately show them your appreciation. It's easy to forget to do this when you are busy and have a million things on your mind. But the best way to practice appreciation is to make time for it. If you are waiting for a certain occasion to make a big deal out of showing appreciation, you will never do it. Instead, make a habit of showing appreciation for the simple things. A smile, a compliment, an encouraging word, etc. These small things go far.

Go out of your way to help people, even if it's small
You are on this earth to help others. Don't wait for people to ask you to help them. Help people when you see them doing something nice for someone else. Offer to help someone who is struggling. If you see someone who appears to be at a low point in their life, go and talk to them. Offer to help them in any small way possible. It could be giving them a ride to their destination, helping them with a small task, etc. Even small acts of kindness can make a big difference. You may not see the results right away, but you will feel better about yourself.

Thank You for Reading


---
---