2 Short Reviews #1 - TERBUNUHNYA SEORANG BANKIR (THE MURDERED BANKER) 🕵🏻‍♂️ and THE CURSED GEORGE 🧔🏼
---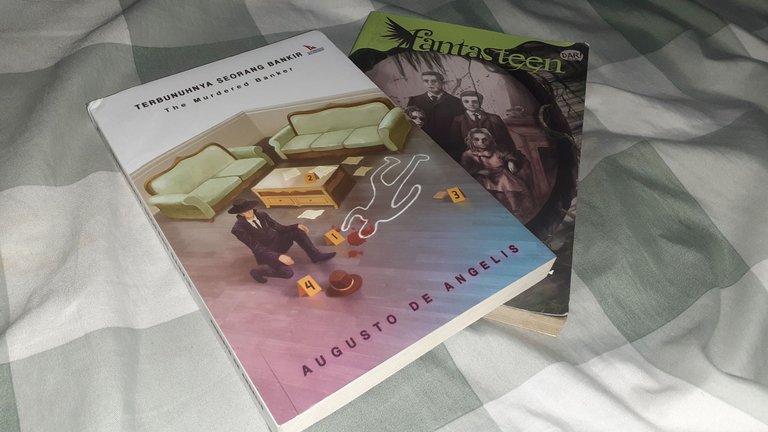 ⚠️ Spoiler Warning!
Peringatan Spoiler!
---
---
---
TERBUNUHNYA SEORANG BANKIR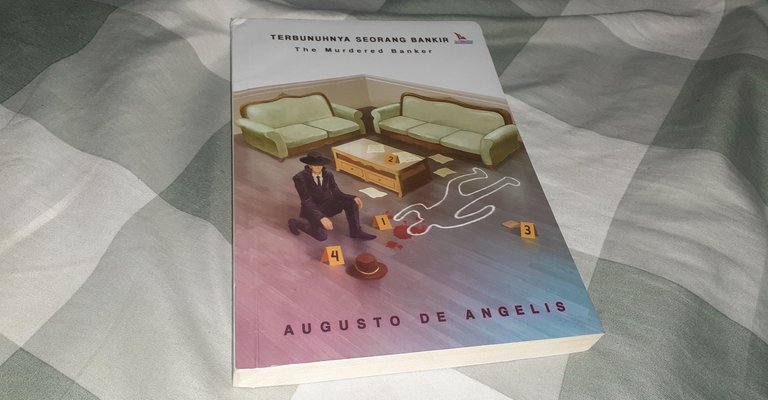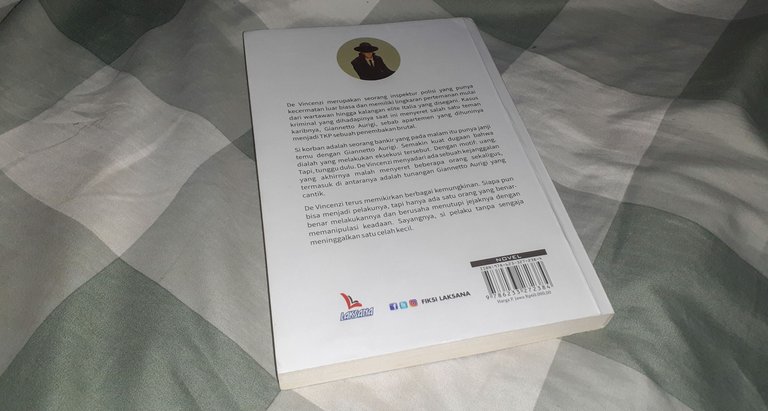 Translated from The Murdered Banker published by Aurora, by Augusto De Angelis
Diterjemahkan dari The Murdered Banker terbitan Aurora, karya Augusto De Angelis
Translator: Lantai Hutan
Editor: Nisrina Lubis
Cover Layout: Igapotos
Content Layout: Vitrya
Preprint: Wardi
Penerjemah: Lantai Hutan
Penyunting: Nisrina Lubis
Tata Sampul: Igapotos
Tata Isi: Vitrya
Pracetak: Wardi
---
Synopsis:
Sinopsis:
De Vincenzi is a police inspector who possesses extraordinary precision and has a circle of friends ranging from journalist to respected member of the Italian elite. The criminal case he is currently facing is dragging one of his close friends, Giannetto Aurigi, because the apartment he lives in became a crime scene for a brutal shooting.
The victim is a banker who had an appointment that night with Giannetto Aurigi. The stronger the suspicion that he was the one who carried out the execution. With a motive: money. But, wait. De Vincenzi realizes that there is an irregularity which eventually drags several people at once, including Giannetto Aurigi's beautiful fiancé.
De Vincenzi keeps considering various possibilities. Anyone could be the culprit, but there is only one person who actually did it.
De Vincenzi merupakan seorang inspektur polisi yang punya kecermatan luar biasa dan memiliki lingkaran pertemanan mulai dari wartawan hingga kalangan elite Italia yang disegani. Kasus kriminal yang dihadapinya saat ini menyeret salah satu teman karibnya, Giannetto Aurigi, sebab apartemen yang dihuninya menjadi TKP sebuah penembakan brutal.
Si korban adalah seorang bankir yang pada malam itu punya janji temu dengan Giannetto Aurigi. Semakin kuat dugaan bahwa dialah yang melakukan eksekusi tersebut. Dengan motif: uang. Tapi, tunggu dulu. De Vincenzi menyadari ada sebuah kejanggalan yang akhirnya malah menyeret beberapa orang sekaligus, termasuk di antaranya adalah tunangan Giannetto Aurigi yang cantik.
De Vincenzi terus memikirkan berbagai kemungkinan. Siapa pun bisa menjadi pelakunya, tapi hanya ada satu orang yang benar-benar melakukannya.
---
The main character is a policeman, different from other detective stories where the main character is not a policeman such as the stories of Sherlock Holmes, Miss Parple, Detective Conan, of course there are also many stories where the main character is a policeman.
Pemeran utamanya adalah seorang polisi, beda dengan cerita-cerita detektif lain yang tokoh utamanya bukan polisi seperti cerita Sherlock Holmes, Miss Parple, Detektif Conan, tentu banyak juga cerita yang tokoh utamanya adalah polisi.
Aurigi, the main character's friend, is suspected of committing the murder. Aurigi's lover comes to the Aurigi's apartment while Inspector De Vincenzi is there, she confesses that she is Garlini's killer.
Aurigi, teman dari sang tokoh utama, diduga melakukan pembunuhan. Kekasih Aurigi datang ke apartemen Aurigi saat Inspektur De Vincenzi ada disana, dia mengaku bahwa dialah pembunuh Garlini.
The story is good 👍🏻.
Ceritanya bagus 👍🏻.
---
---
THE CURSED GEORGE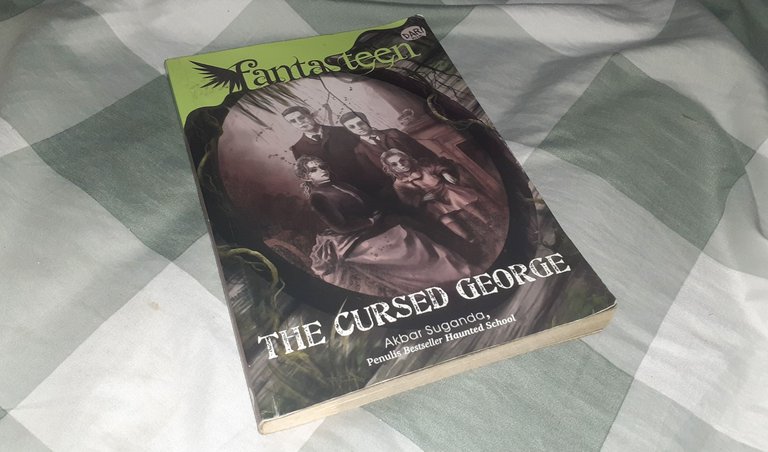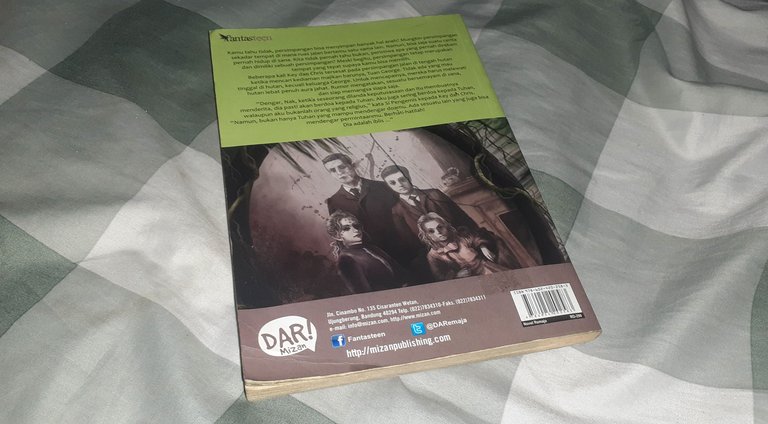 Author: Akbar Suganda Jaka Putra (Indonesian writer who has produced many works)
Penulis: Akbar Suganda Jaka Putra (penulis Indonesia yang telah menghasilkan banyak karya)
Synopsis:
Sinopsis:
Several times Key and Chris get lost in the middle of the forest when looking for the residence of their new employer, Mr. George. Nobody wants to live in the forest, except George's family. To reach it, they must pass through a dense forest full of evil aura. Rumor has it, something resides there, and is ready to prey on anyone.
Beberapa kali Key dan Chris tersesat di tengah hutan ketika mencari kediaman majikan barunya, Tuan George. Tidak ada yang mau tinggal di hutan, kecuali keluarga George. Untuk mencapainya, mereka harus melewati hutan lebat penuh aura jahat. Rumor mengatakan, sesuatu bersemayam di sana, dan siap memangsa siapa saja.
---
Two orphaned brothers (Key and Chris) are looking for Mr. George's house because they were asked to work at his house. They work to take care of Mr. George's family home, a family consisting of a husband and wife, a son, a daughter.
Abang beradik yatim piatu (Key dan Chris) mencari rumah Tuan George karena mereka diminta untuk kerja di rumahnya. Mereka bekerja mengurus rumah keluarga Tuan George, keluarga yang terdiri dari sepasang suami istri, seorang anak lelaki, seorang anak perempuan.
At first I thought Key was a girl and Chris was her little brother. Turned out Key is a boy, hehe I was fooled.
Awalnya kukira Key adalah anak perempuan dan Chris adalah adik lelakinya. Ternyata Key adalah anak lelaki, hehe aku terkecoh.
I thought this book was childish with predictable villain, but I guessed the villain wrong, I was fooled. This is a plus for this book for me 👍🏻.
Kukira buku ini kekanak-kanakan dengan penjahat yang gampang ditebak, ternyata aku salah menebak penjahatnya, aku tertipu. Ini nilai plus buku ini bagiku 👍🏻.
---
Always excited to read, guys!
Selalu semangat membaca, guys!
---
---
---
About the author of this post: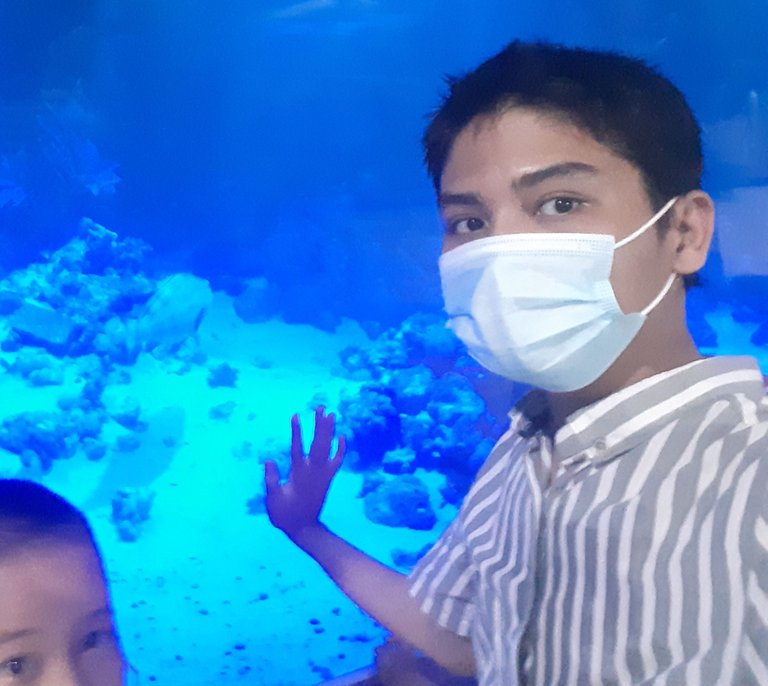 My name is Faisal Hanafi, I live in Medan, Indonesia. I am a student at a college in my city. My hobby is reading books. I have hundreds of books. There are comics, novels, and others. I also watch many movies and anime. I joined Hive starting from 2021. At Hive, I write about food, books and more. My cooking ability went up because of Hive.
---
---