Made Fiesta Ramen (My Own Version) 🍜
---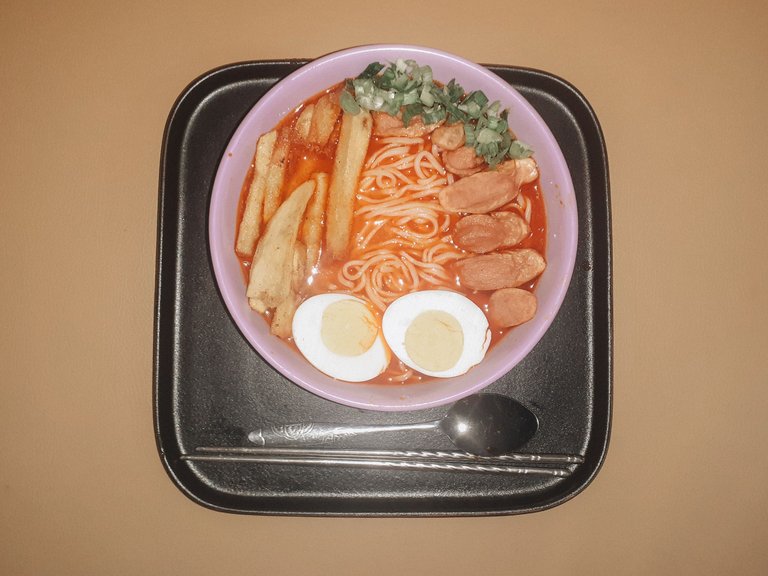 ---
---
Do you know Ramen? Ramen is noodles from Japan. Ramen is Naruto's favorite food.
I made Ramen. I used Fiesta Ramen product. In one package, contains 3 noodles. I only used 1 at the time.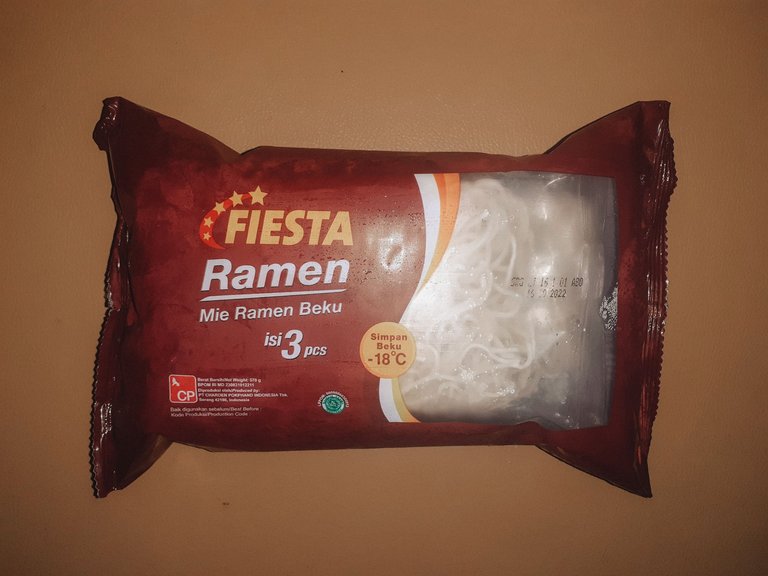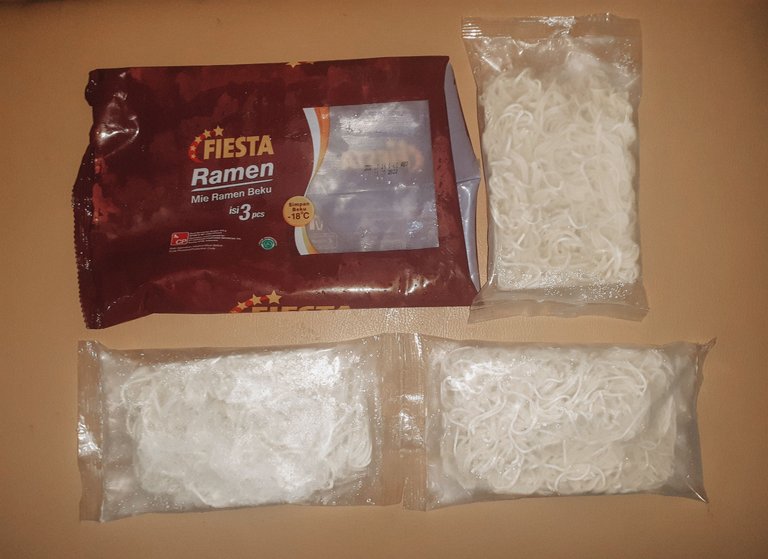 If you want to know or want to follow my ramen recipe, here is the recipe.
---
INGREDIENTS: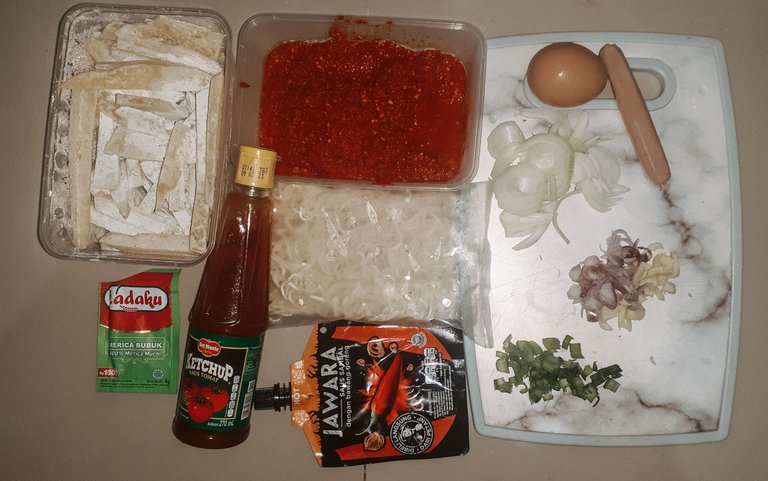 ■ Fiesta Ramen
■ 1 egg
■ 1 sausage
■ Cooking oil
■ Frozen french fries
■ Garlic slices
■ Shallot slices
■ Onion slices
■ Chili paste
■ Chili sauce
■ Ketchup
■ Pepper powder
■ Salt
■ Water
■ Scallion slices
■ Fiesta Ramen
■ 1 buah telur
■ 1 buah sosis
■ Minyak goreng
■ French fries beku
■ Potongan bawang putih
■ Potongan bawang merah
■ Potongan bawang bombay
■ Pasta cabai
■ Saus sambal
■ Saus tomat
■ Merica bubuk
■ Garam
■ Air
■ Potongan daun bawang
---
HOW TO MAKE:
■ Boil 1 egg.
Rebus 1 buah telur.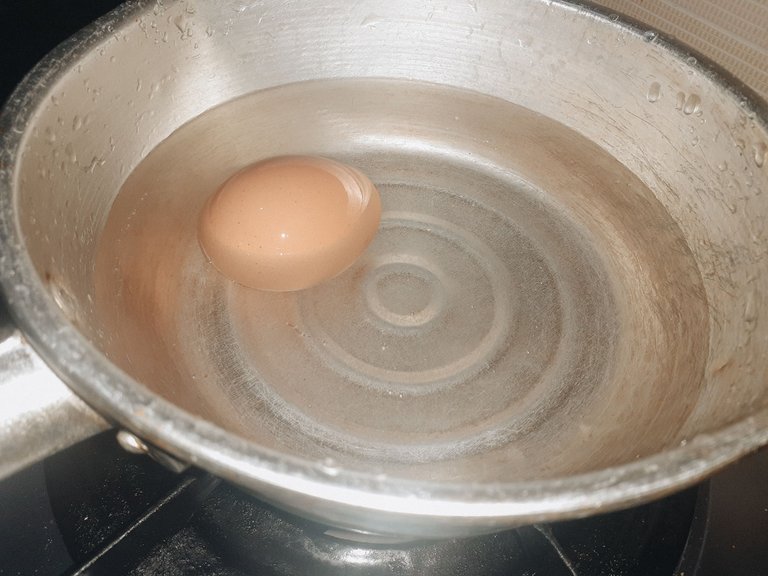 ■ While the egg is being boiled, cut 1 sausage.
Selagi telurnya sedang direbus, potong-potong 1 buah sosis.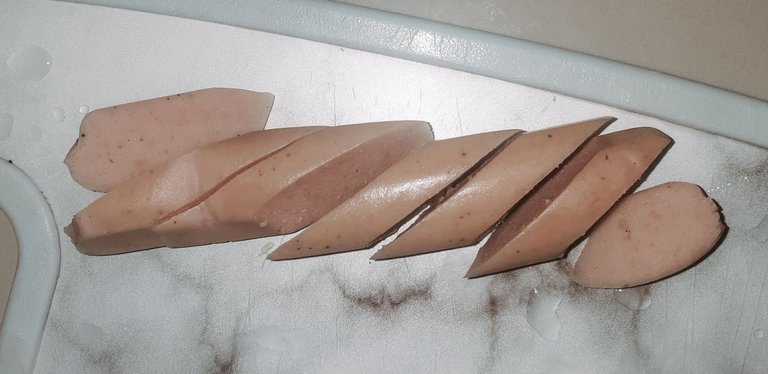 ■ Fry the sausage with cooking oil.
Goreng sosisnya dengan minyak goreng.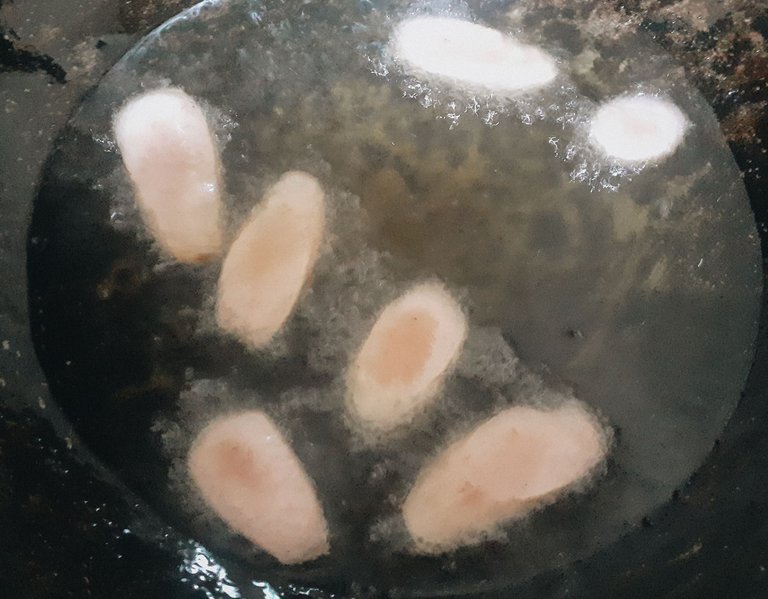 ■ Boil Fiesta Ramen.
Rebus Fiesta Ramen.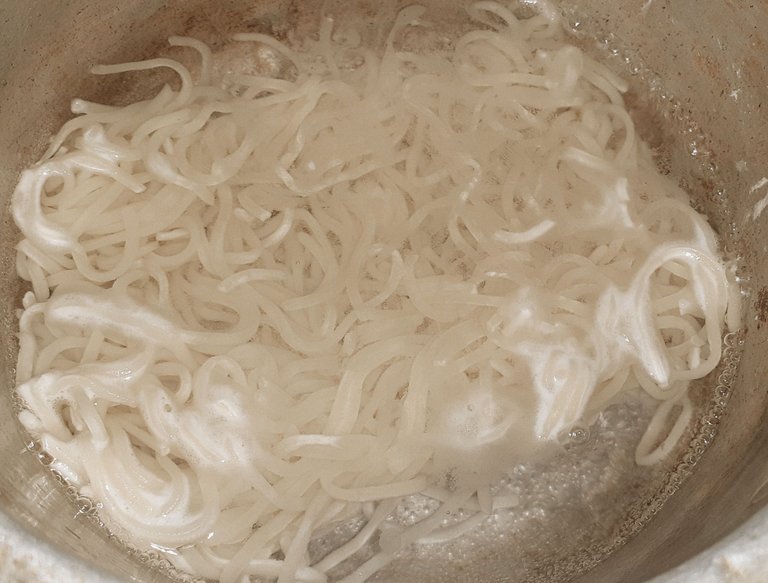 ■ Drain.
Tiriskan.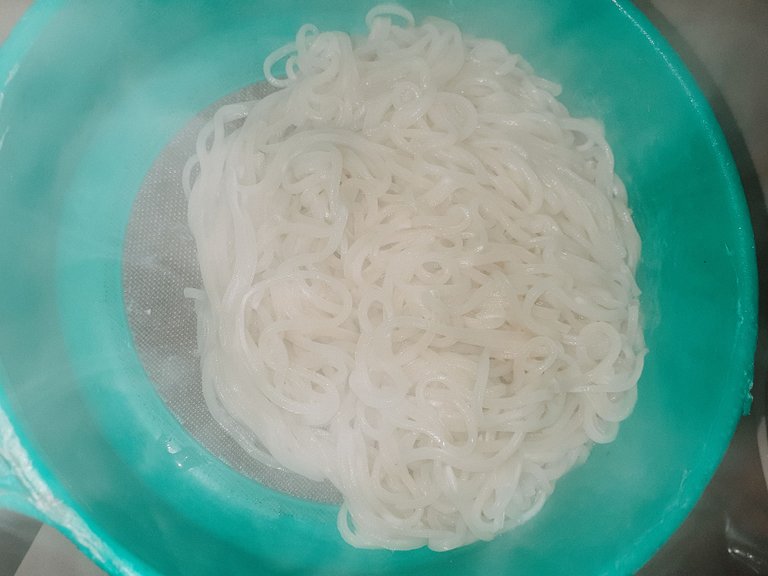 ■ Turn off the egg boil.
Matikan api rebusan telur.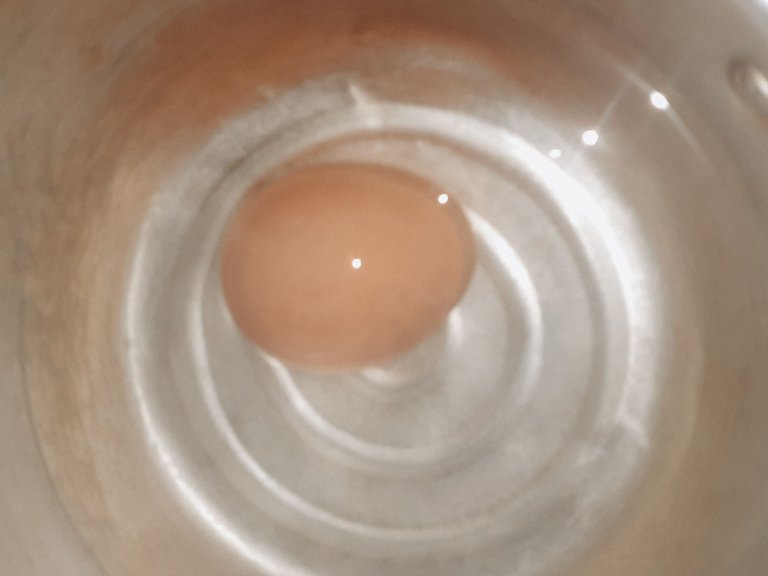 ■ Fry frozen french fries with cooking oil. Lift and drain.
Goreng french fries beku dengan minyak goreng. Angkat dan tiriskan.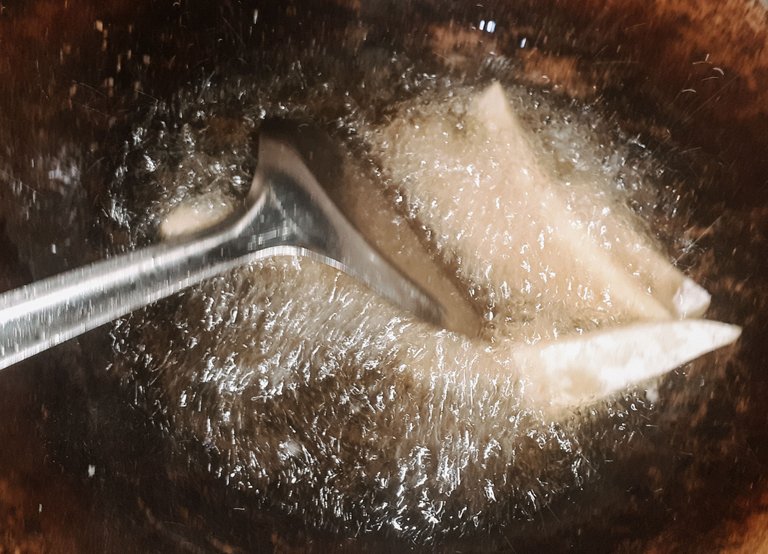 ■ Saute garlic slices and shallot slices with cooking oil.
Tumis potongan bawang putih dan potongan bawang merah dengan minyak goreng.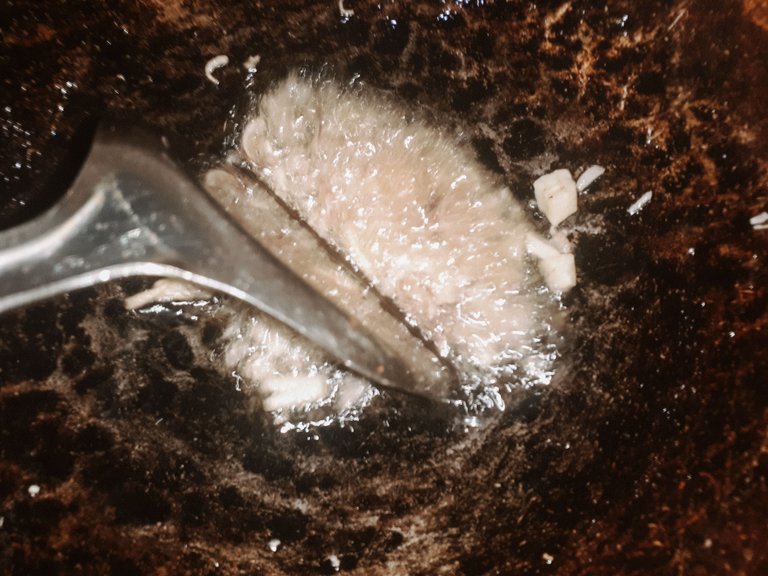 ■ Add onion slices. Stir.
Tambahkan potongan bawang bombay. Aduk.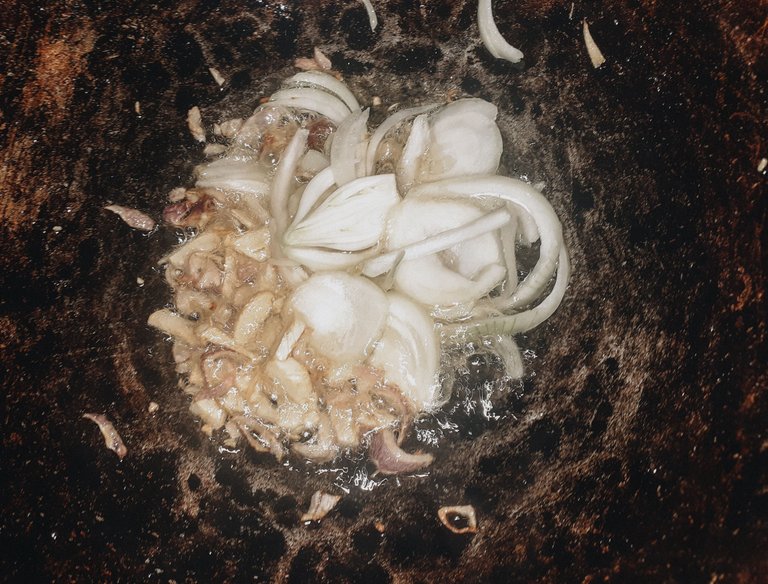 ■ Add chili paste. Stir.
Tambahkan pasta cabai. Aduk.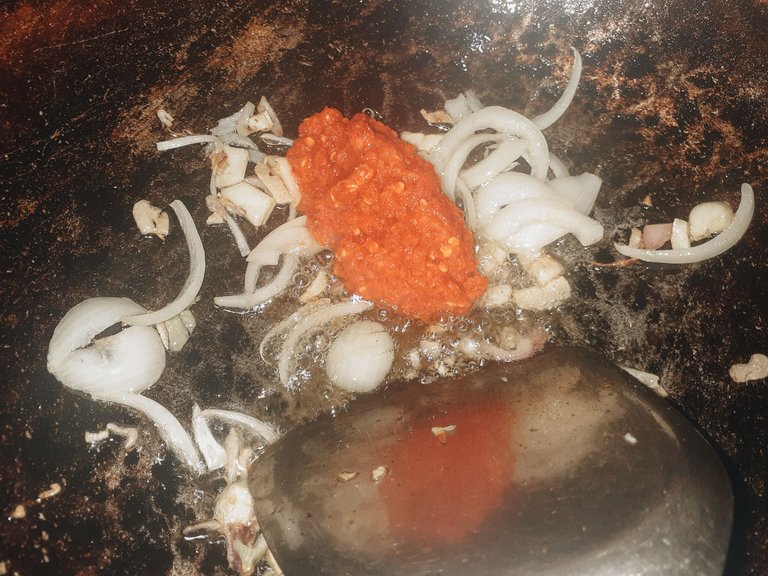 ■ Add chili sauce and ketchup.
Tambahkan saus sambal dan saus tomat.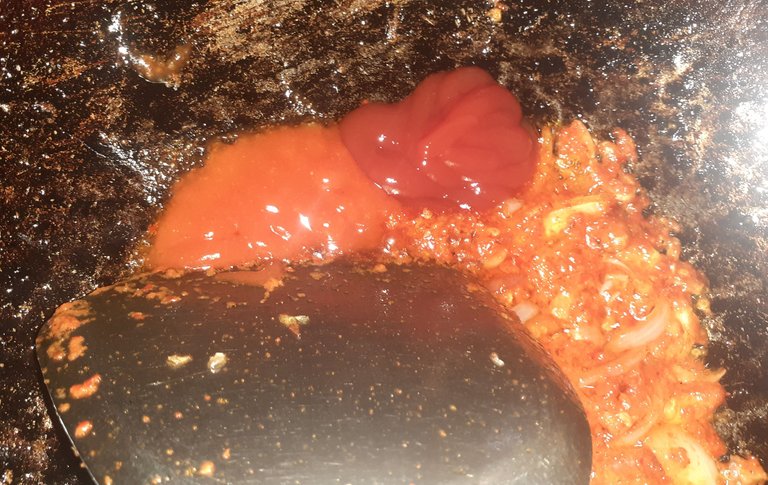 ■ Add pepper powder and salt.
Tambahkan merica bubuk dan garam.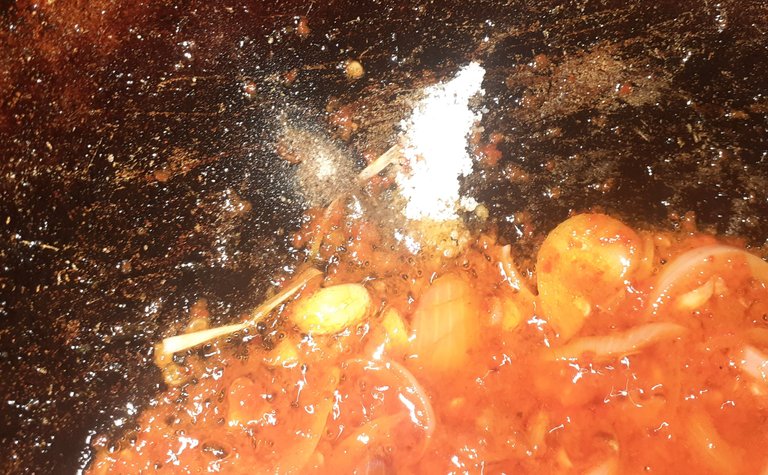 ■ Add water.
Tambahkan air.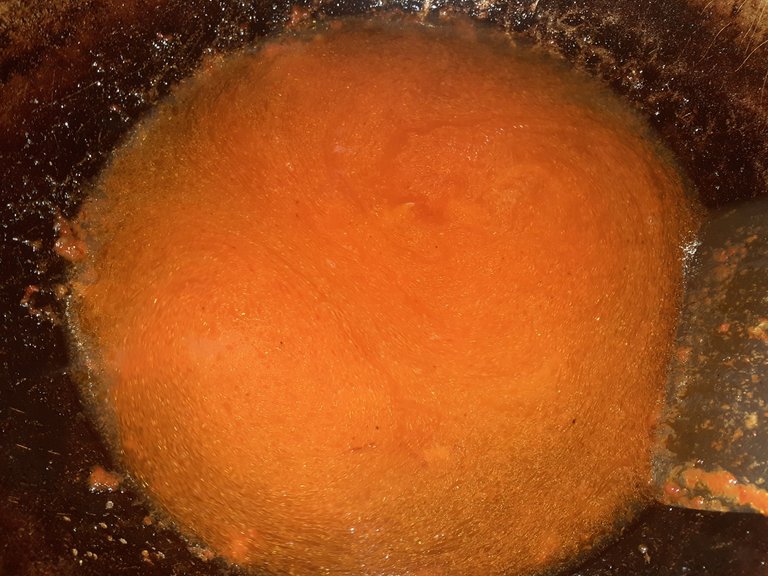 ■ Meanwhile, peel the boiled egg shell.
Sementara itu, kupas cangkang telur rebus.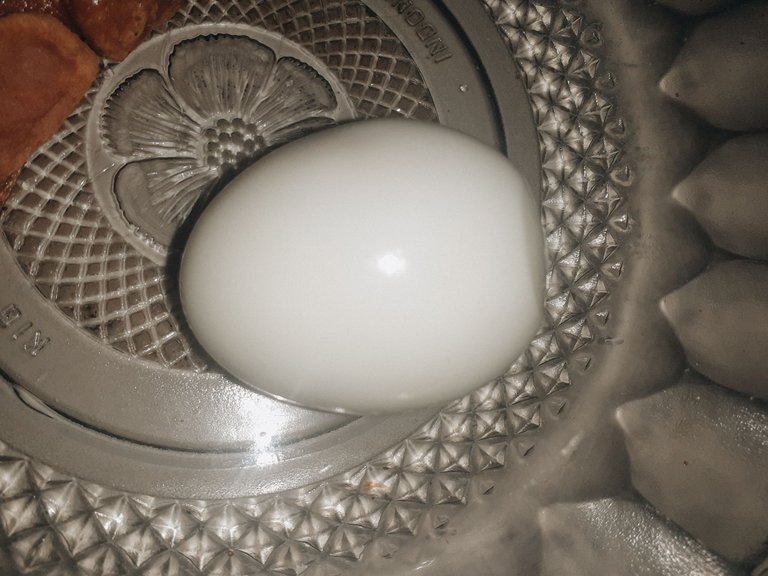 ■ Stir the mixture of water, chili paste, etc. that is being cooked. Put in a bowl.
Aduk-aduk campuran air, pasta cabai, dan lain-lain yang sedang dimasak. Masukkan ke sebuah mangkok.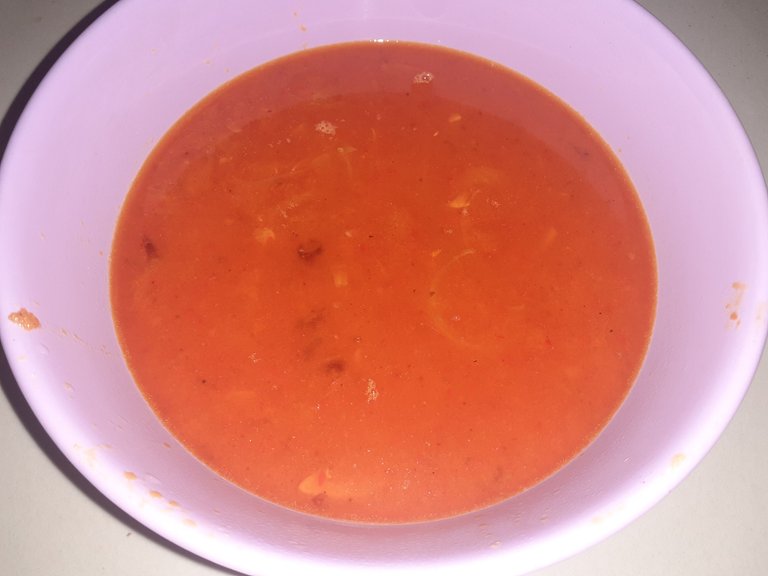 ■ Add Fiesta Ramen.
Tambahkan Fiesta Ramen.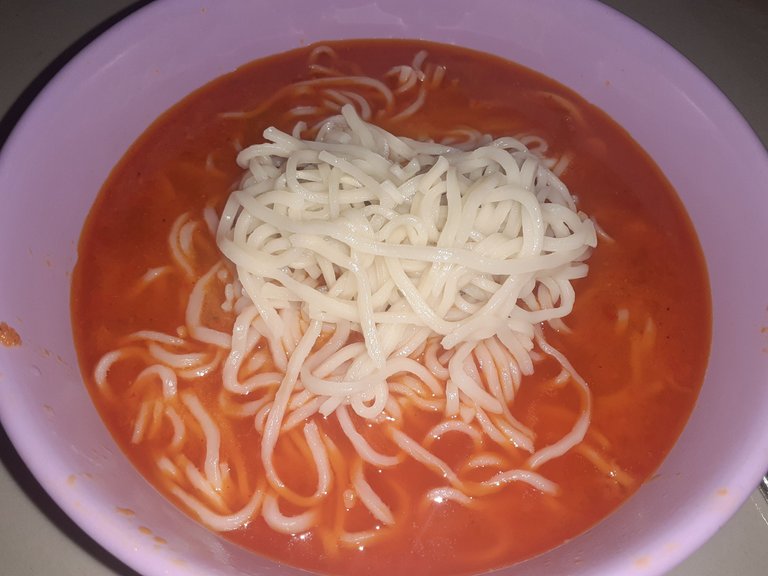 ■ Add fried sausage and french fries.
Tambahkan sosis goreng dan french fries.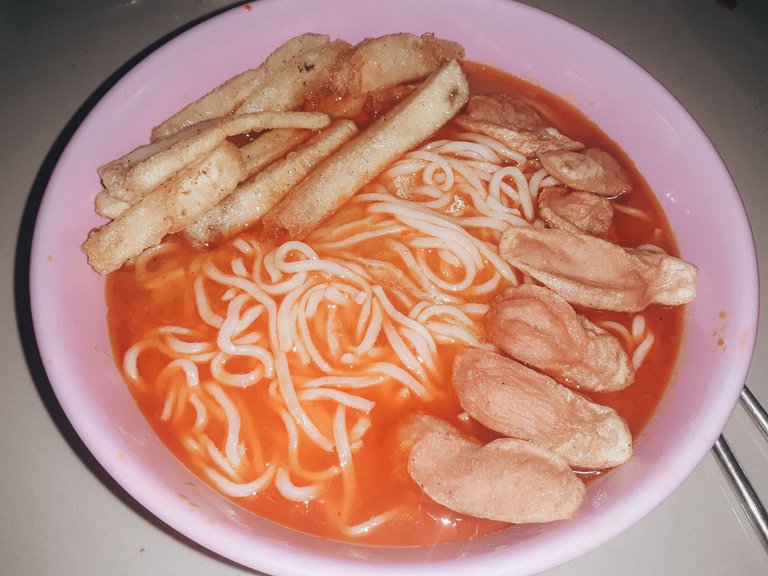 ■ Slice the boiled egg. Add to the bowl.
Belah telur rebusnya. Tambahkan ke mangkok.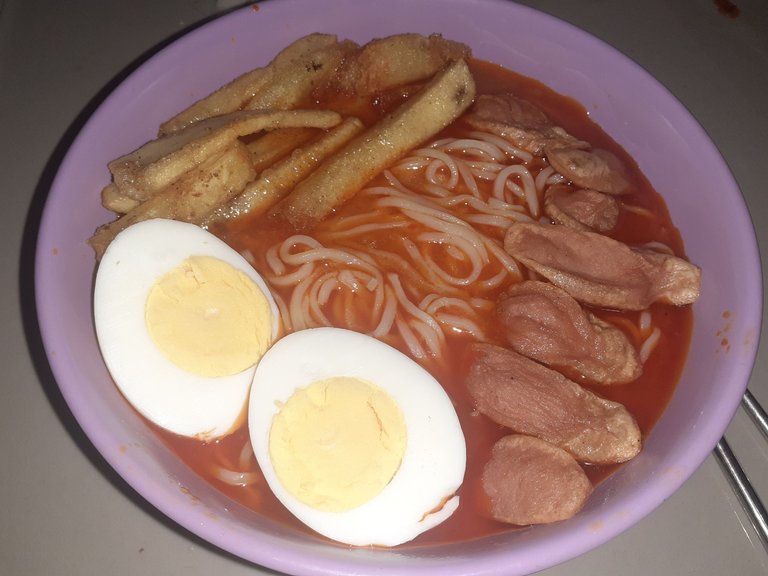 ■ Add scallion slices.
Tambahkan potongan daun bawang.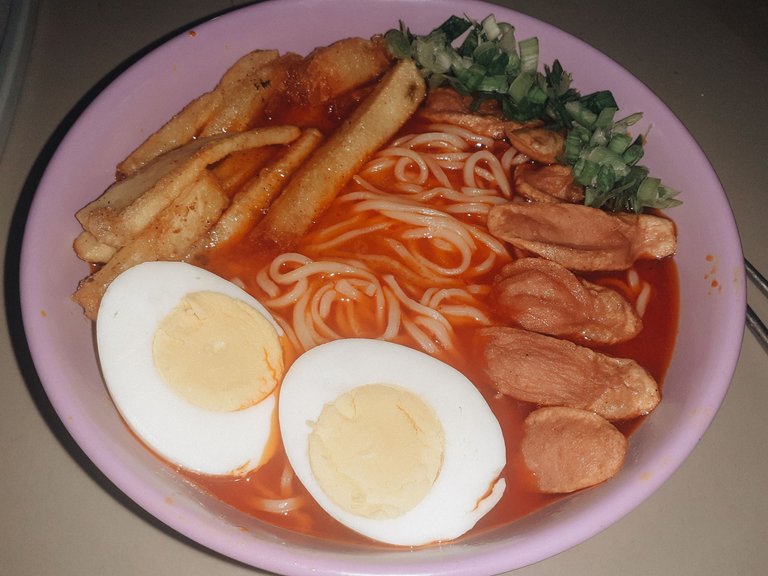 ---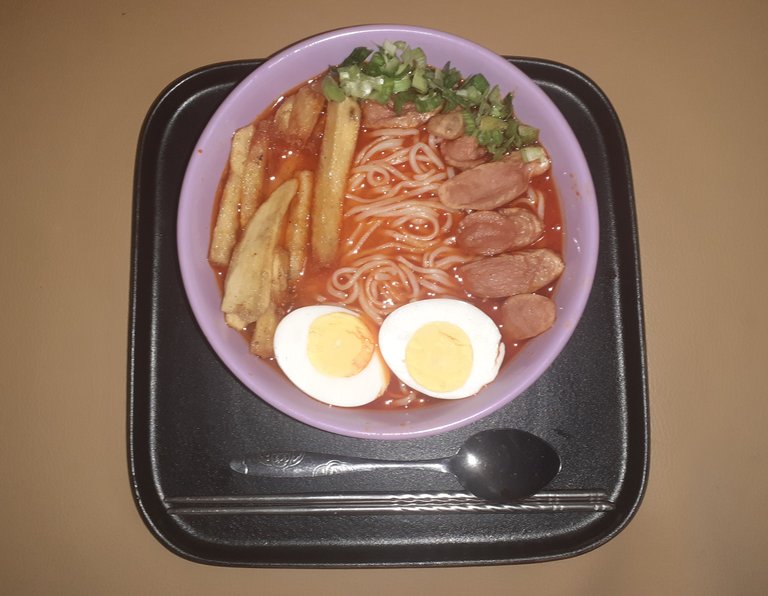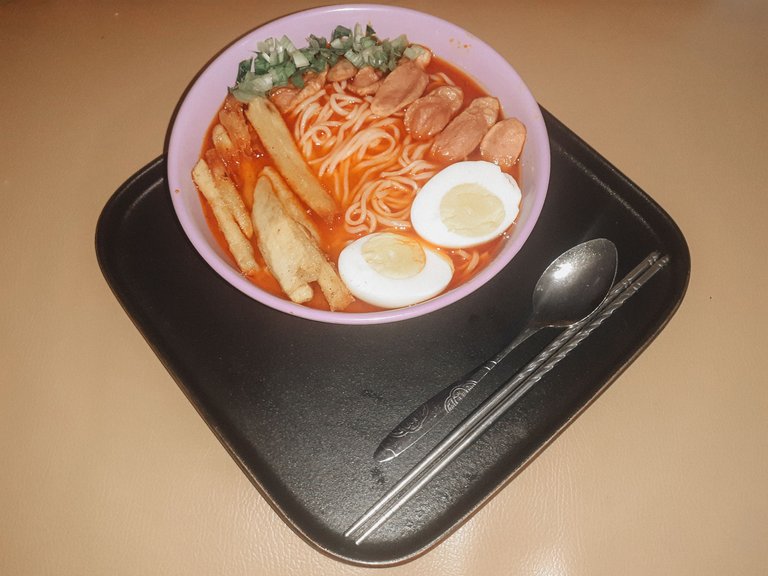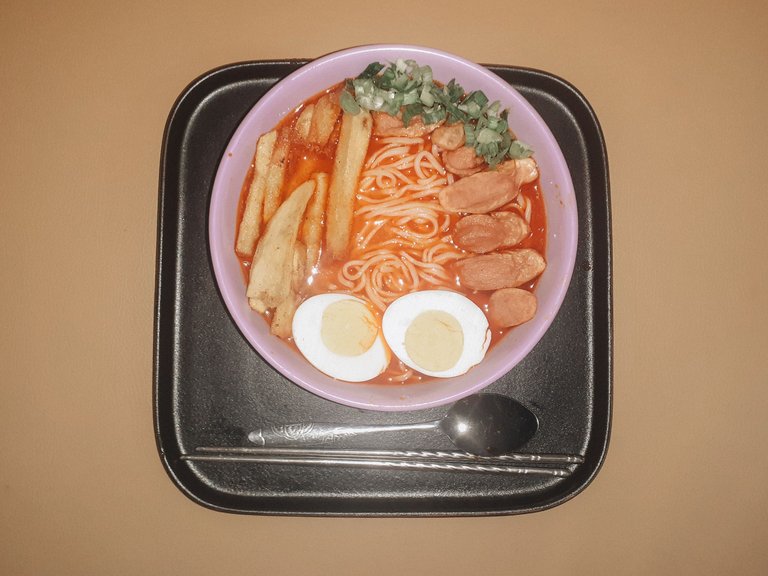 I ate with chopsticks 🥢 and a spoon 🥄. I added salt while eating.
---
Thank you for seeing this post. See my other posts too.
---
---
About the author of this post: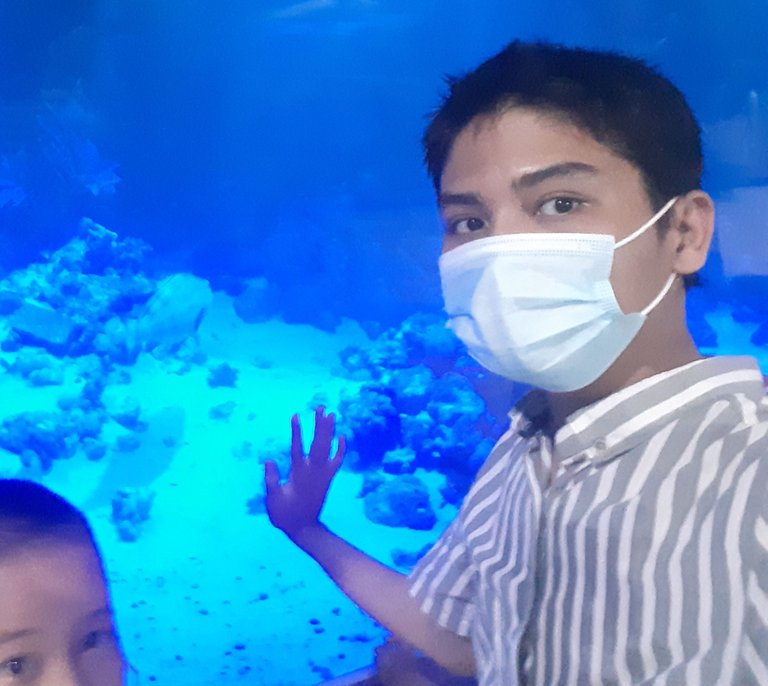 My name is Faisal Hanafi, I live in Medan, Indonesia. I am a student at a college in my city. My hobby is reading books. I have hundreds of books. There are comics, novels, and others. My favorite comics are The Promised Neverland, Detektif Conan, Bleach. I also watch some movies anime. I joined Hive starting from 2021. At Hive, I write about food, books and more. My cooking ability went up because of Hive.
---
---