Recipe: How to Make Delicious Pan Pizza from Breads, by Me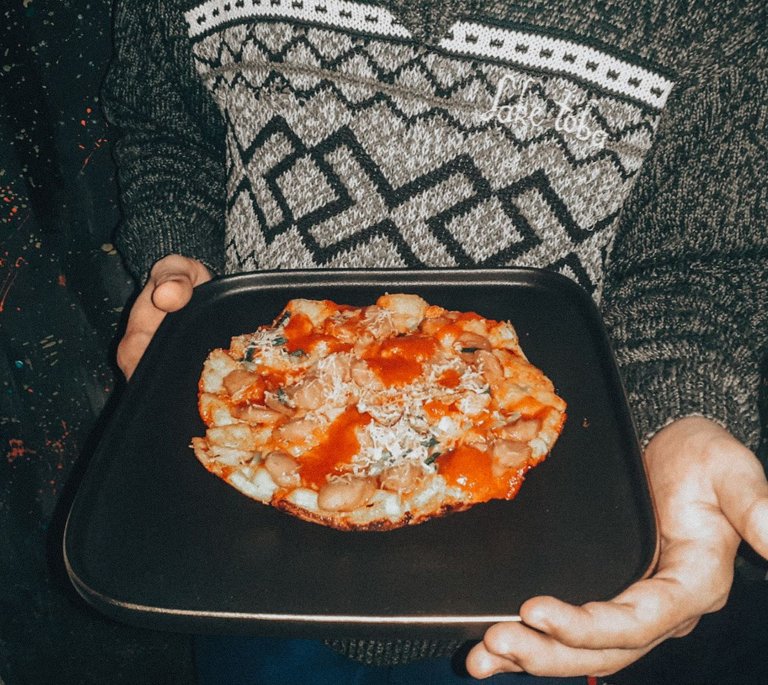 ---
---
In this post I want to share the recipe for the food I made. I made Pan Pizza with a base from breads. Economical, right? Even though the pizza was economical, the pizza was delicious.
---
INGREDIENTS: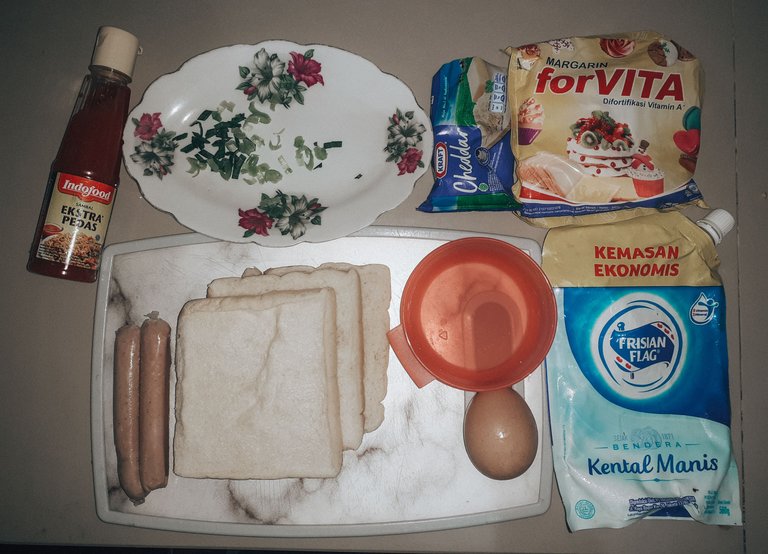 ■ 3 breads
■ 2 sausages
■ 2 eggs
■ Scallion slices
■ Sweetened condensed milk
■ Cheddar
■ Margarine
■ Chili sauce
■ A few tablespoons of water
■ 3 roti
■ 2 sosis
■ 2 telur
■ Potongan daun bawang
■ Susu kental manis
■ Cheddar
■ Margarin
■ Saus sambal
■ Beberapa sendok makan air
---
The sausages I used were Champ Brand, chicken sausages.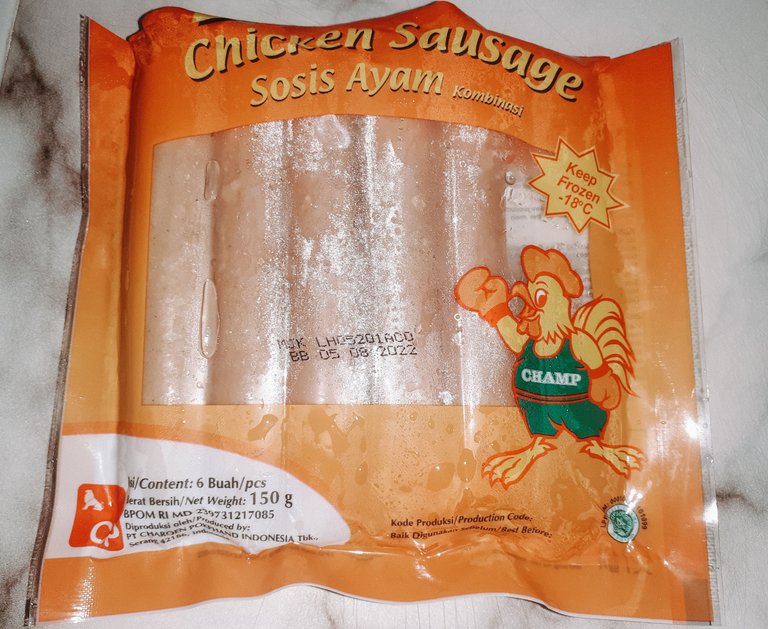 ---
HOW TO MAKE: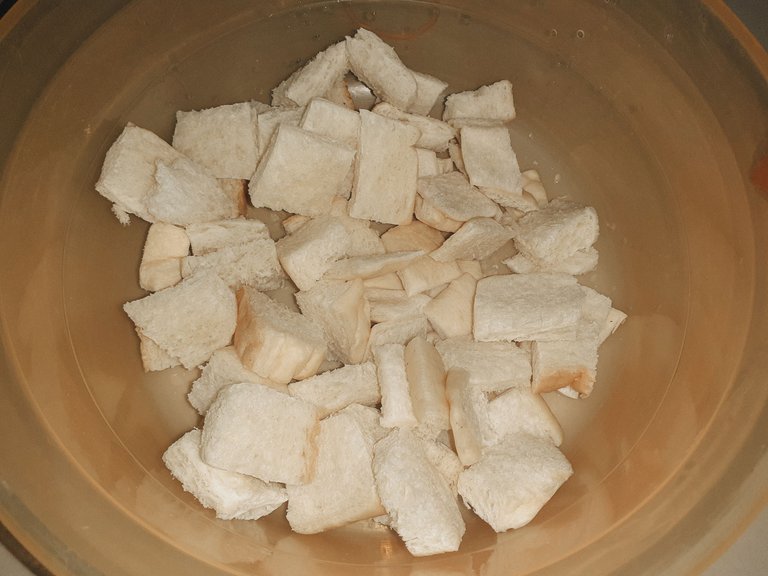 ● Cut the breads into small pieces.
Potong-potong roti-rotinya menjadi potongan-potongan kecil.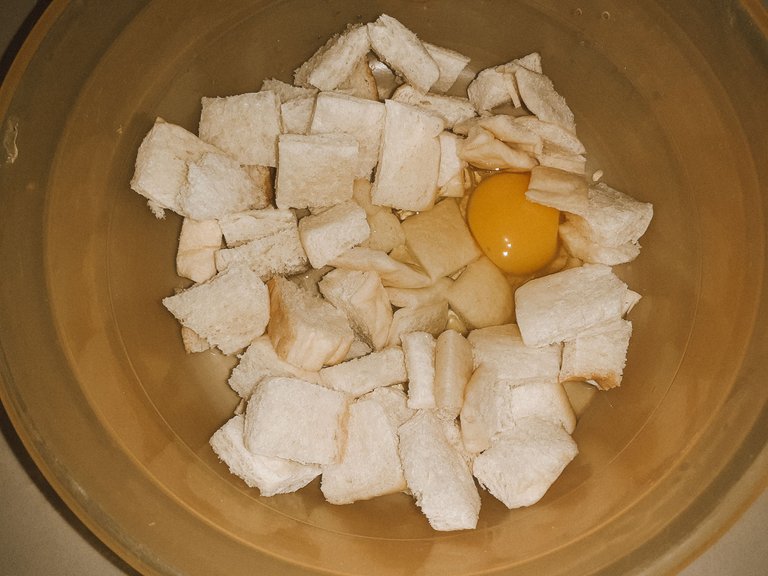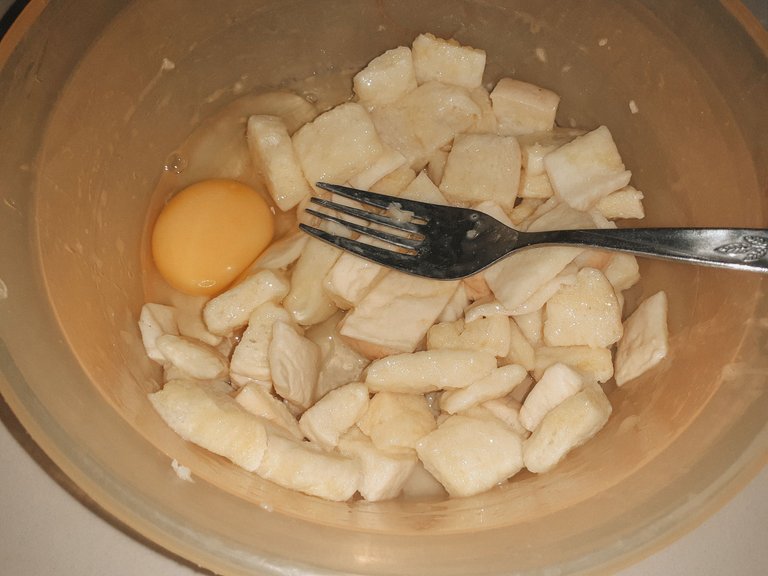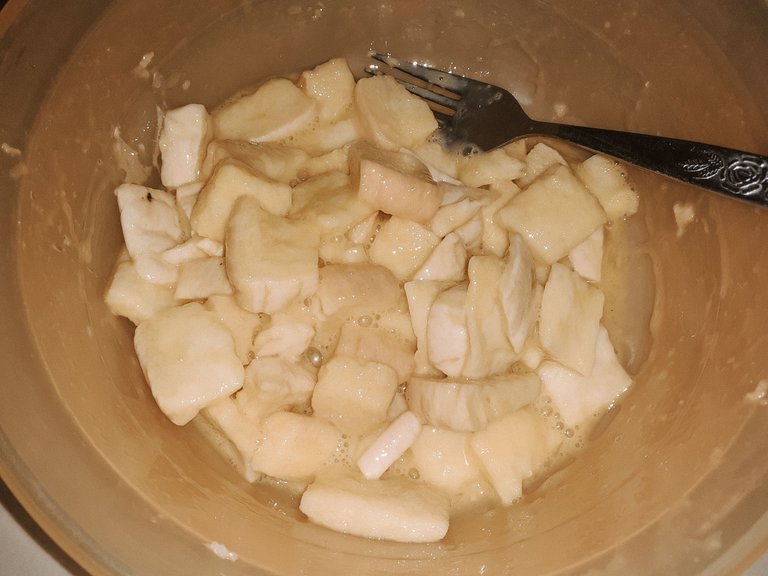 ● Add two eggs and stir. (I added one egg then stirred then added another egg then stirred)
Tambahkan dua telur dan aduk. (Aku menambahkan satu telur lalu mengaduk lalu menambahkan satu telur lagi lalu mengaduk)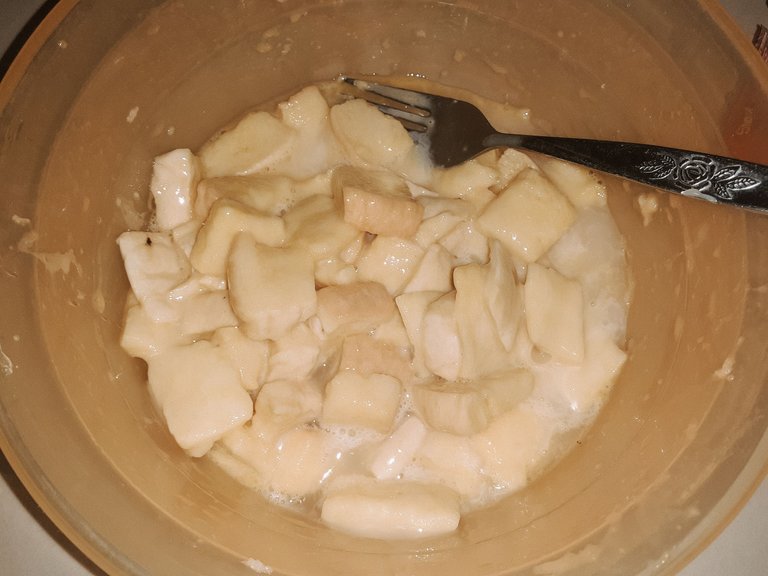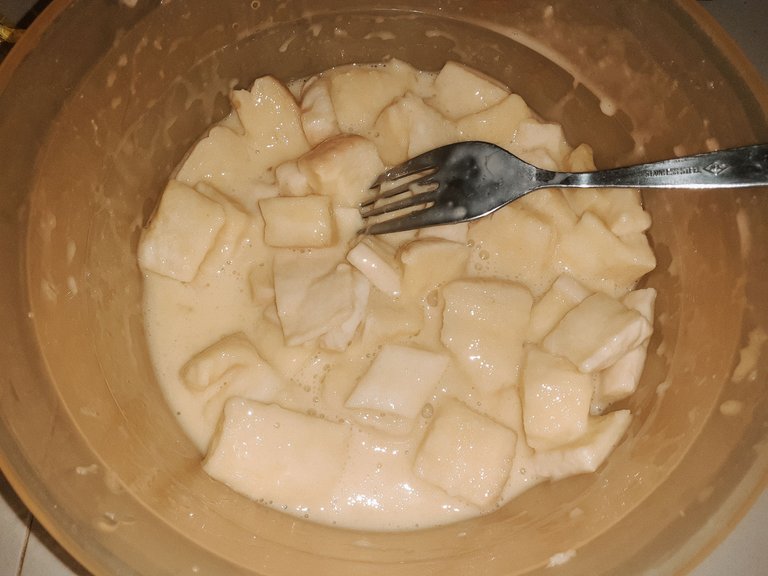 ● Add sweetened condensed milk and a few tablespoons of water and stir. (You can use full cream milk, but no need to add water)
Tambahkan susu kental manis dan beberapa sendok makan air dan aduk. (Kamu dapat menggunakan susu full cream, tapi tidak perlu menambahkan air)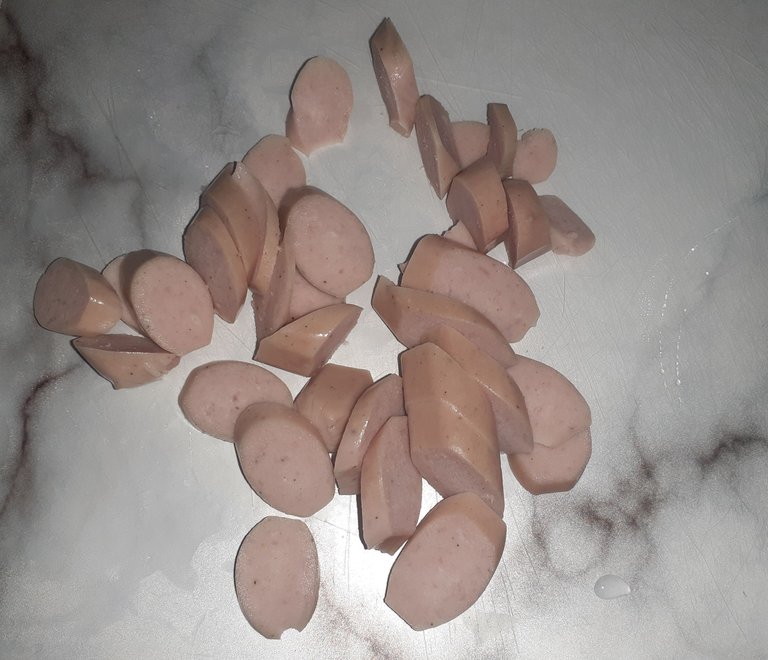 ● Cut 2 sausages into small pieces.
Potong-potong dua sosis menjadi potongan-potongan kecil.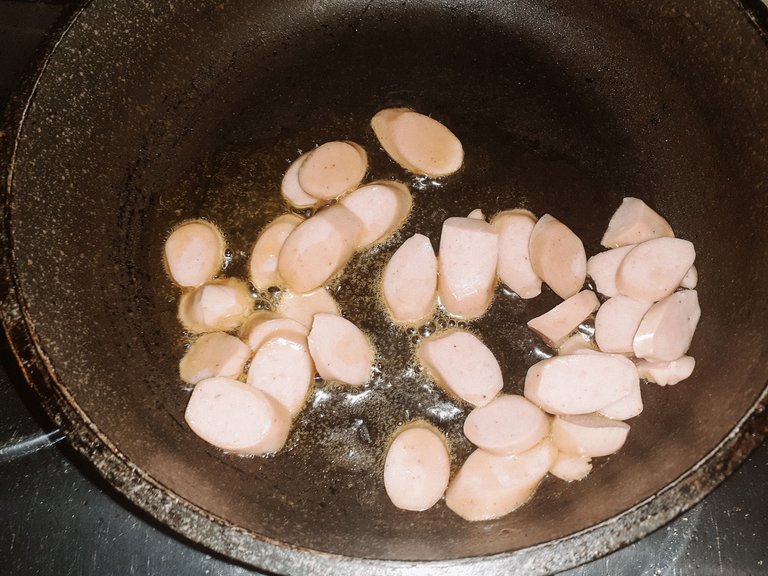 ● Fry in a pan with margarine. (You can fry with cooking oil)
Goreng di sebuah pan dengan margarin. (Kamu dapat menggoreng dengan minyak goreng)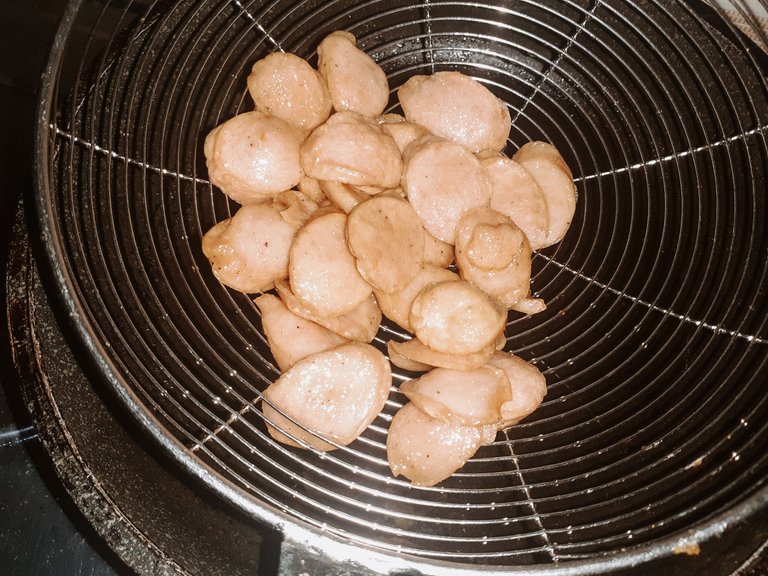 ● Lift and drain.
Angkat dan tiriskan.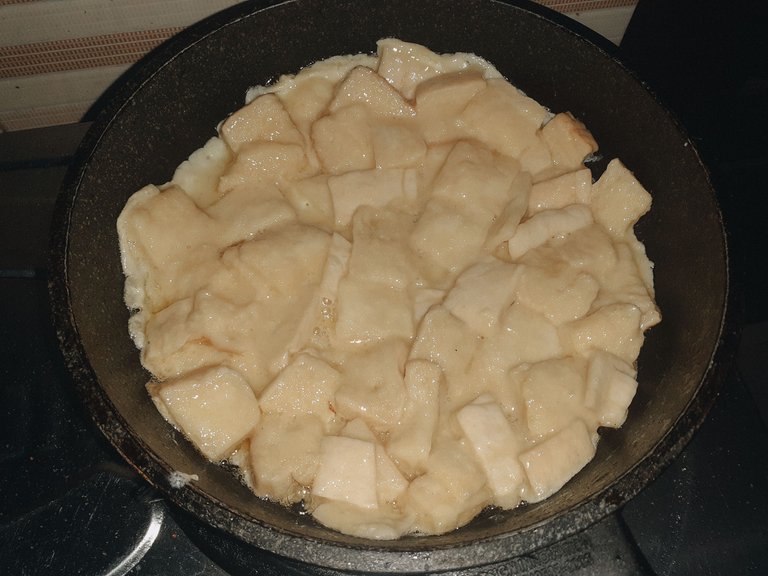 ● Enter the mixture of breads, eggs, sweetened condesed milk, and water into the pan that was previously used for frying the sausages (there is still margarine, if it is no longer available or feels lacking, add margarine first). Flatten. (Note: The fire of the stove is the smallest)
Masukkan campuran roti, telur, susu kental manis, dan air ke pan yang sebelumnya digunakan untuk menggoreng sosis (masih ada margarinnya, kalau sudah tidak ada atau dirasa kurang, tambahkan margarin terlebih dahulu). Ratakan. (Catatan: Api kompornya yang paling kecil)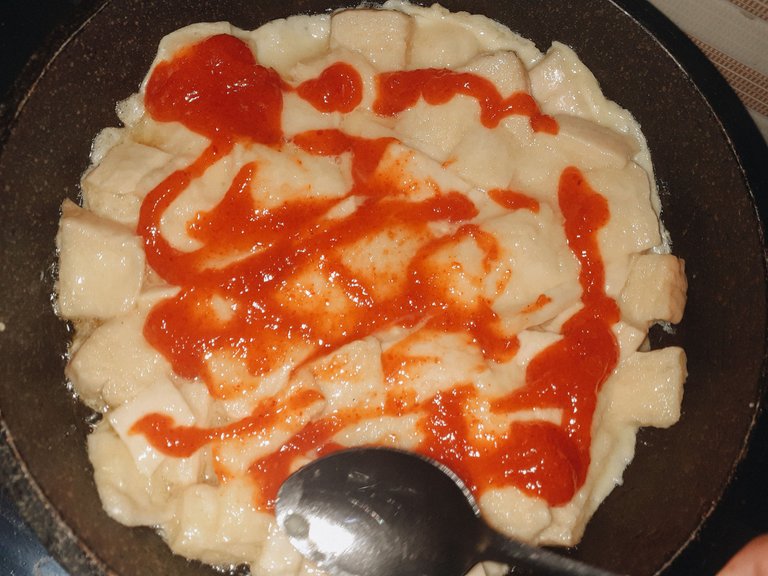 ● Add chili sauce and spread. (You can add ketchup or any sauce, according to your taste)
Tambahkan saus sambal dan oleskan. (Kamu dapat menambahkan saus tomat atau saus apa saja, sesuai seleramu)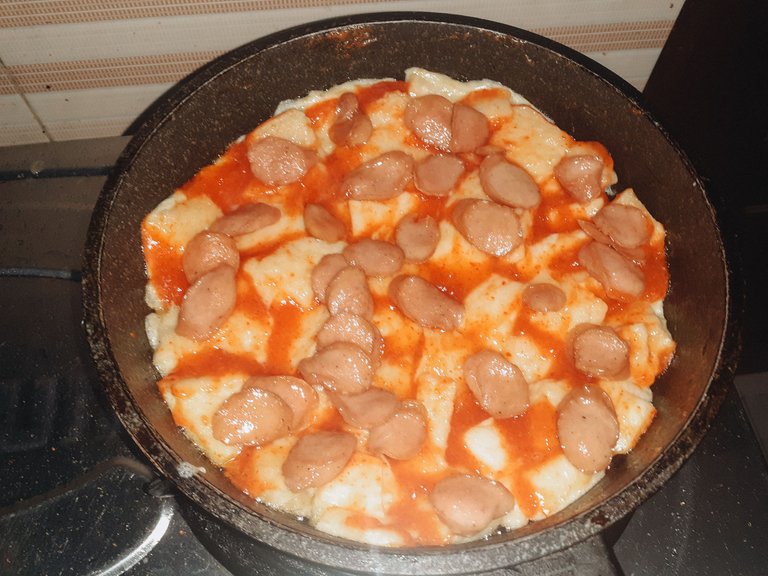 ● Add fried sausages.
Tambahkan sosis goreng.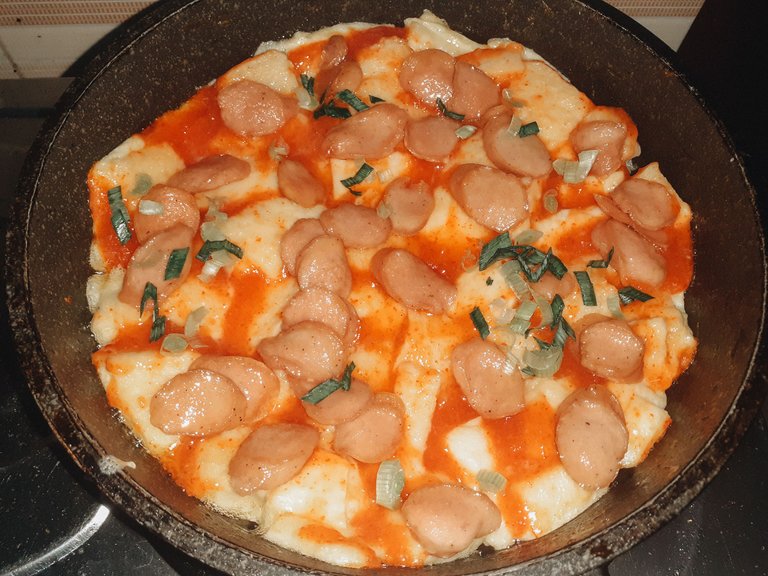 ● Add scallion slices.
Tambahkan potongan daun bawang.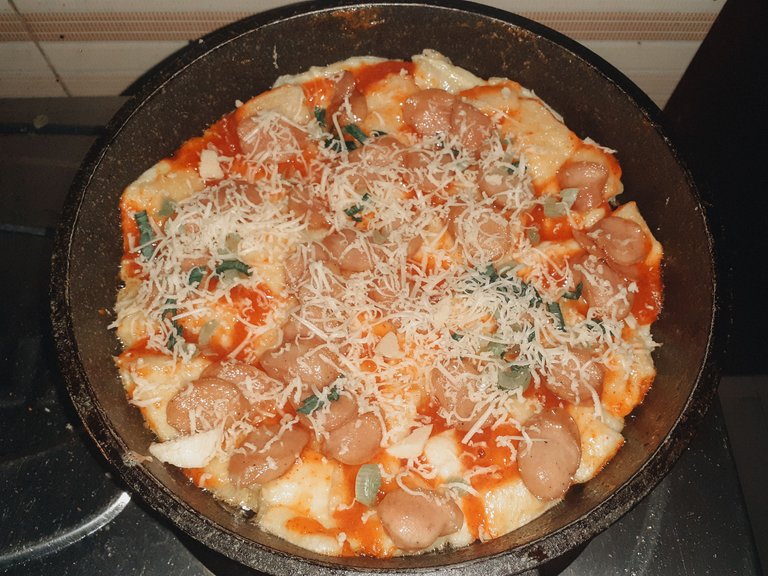 ● Add cheddar.
Tambahkan cheddar.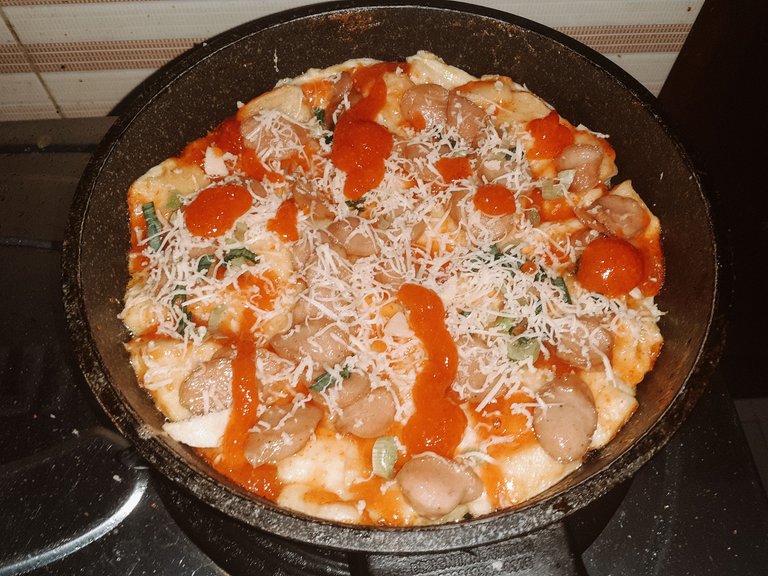 ● Add more sauce. Cover the top of the pan.
Tambahkan saus lagi. Tutup atas pan.
● Turn off the stove.
Matikan api kompor.
---
RESULT: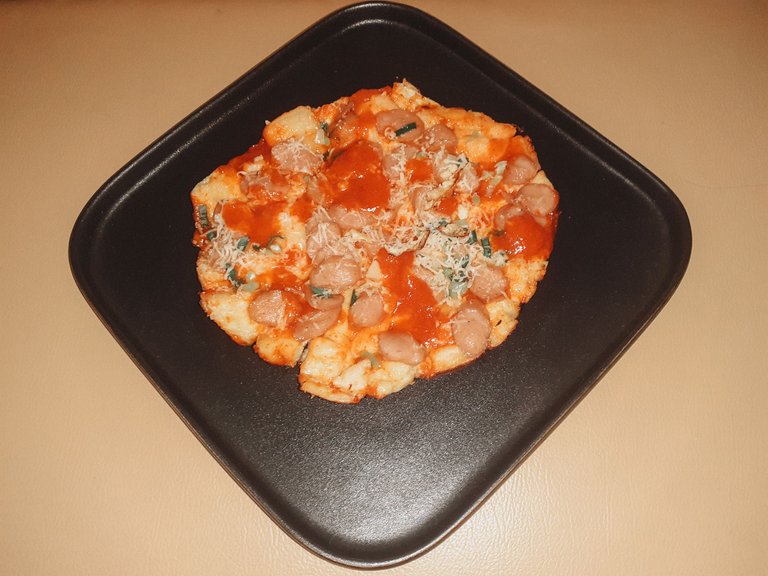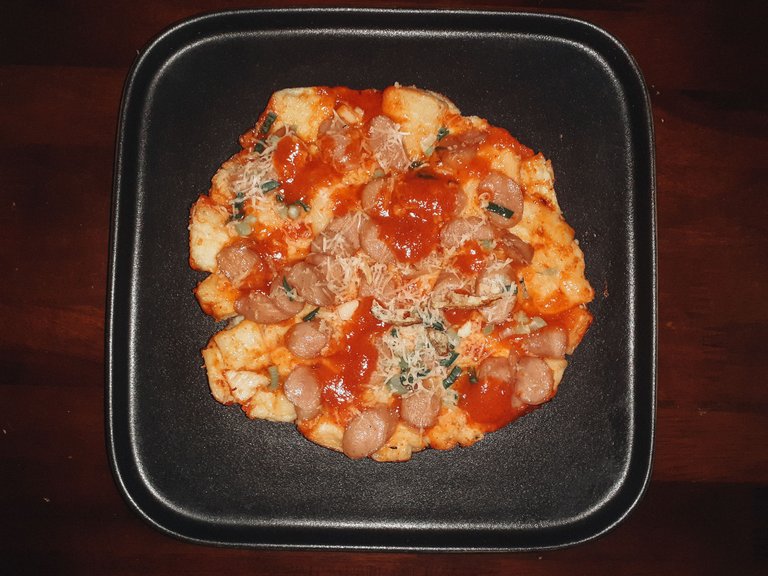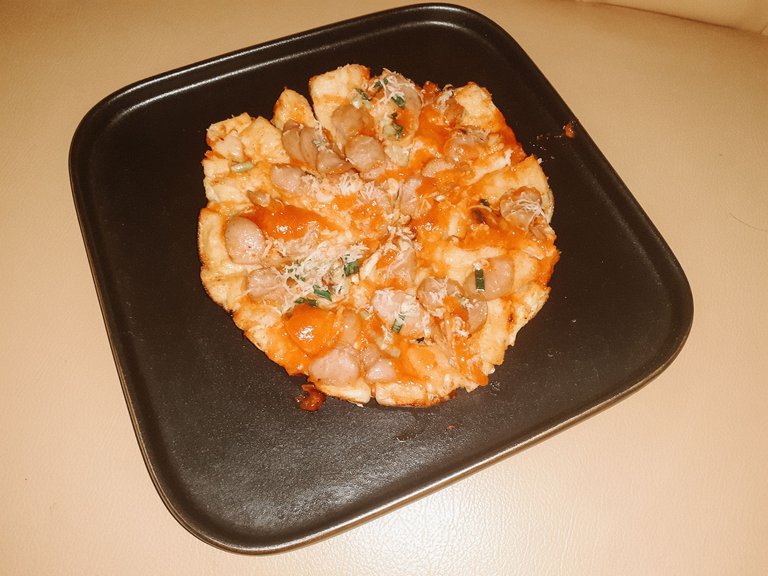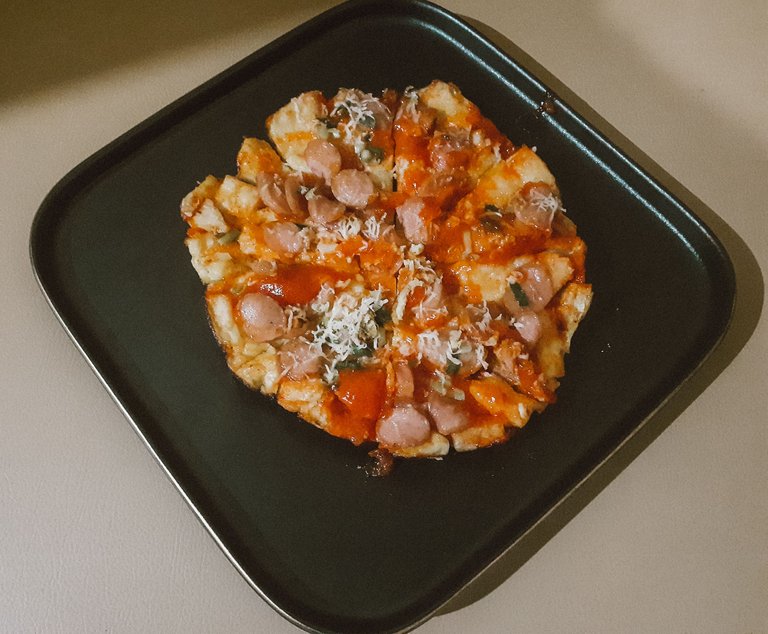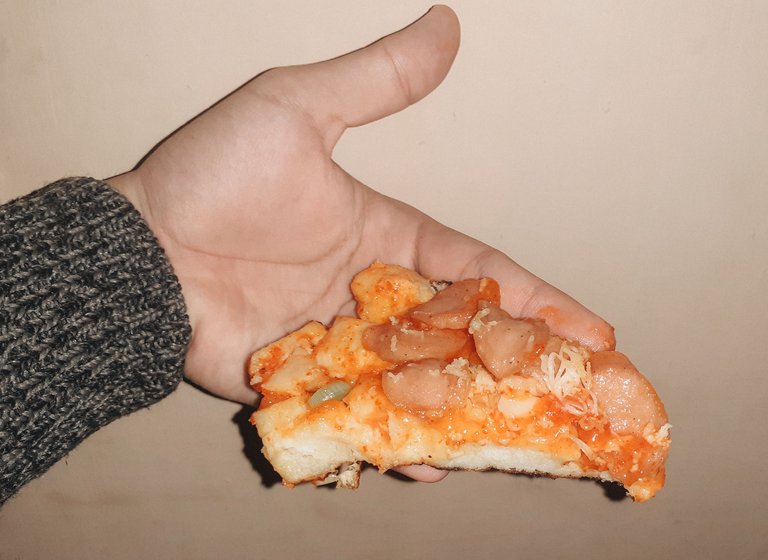 TASTE: Delicious, in my opinion
---
Thank you for seeing this post. See my other posts too...
---
---
About the author of this post: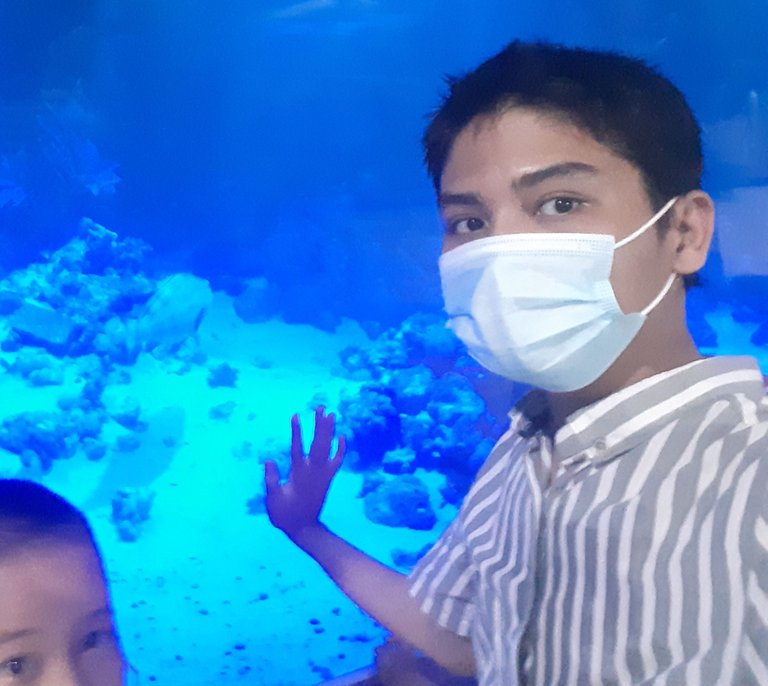 My name is Faisal Hanafi, I live in Medan, Indonesia. I am a student at a college in my city. My hobby is reading books. I have hundreds of books. There are comics, novels, and others. My favorite comics are The Promised Neverland, Detektif Conan, Bleach. I also watch some movies anime. I joined Hive starting from 2021. At Hive, I write about food, books and more. My cooking ability went up because of Hive.
---
---