Jake's Resolution || Written From A Picture Prompt.
It was a cold morning in the south-eastern part of the country where Jake lived with his grandma. The rain from the previous night had just held its breath a few hours back, just before Jake stepped out for an important business. Before his departure, his grandma had pleaded with him several times to keep a distance from those who were loud about involving themselves in the protest against the black soot that was rapidly infecting those in their vicinity and killing them slowly.
Her plea fell on deaf ears as Jake had already made up his mind to join the protestors. The thoughts of waking up each day to the news of a neighbor's death fueled so much anger in him. His emotions were littered all over the place, knowing that more people, both young and old, were being diagnosed with some respiratory disease. The embarrassment he felt whenever a stranger tapped him from behind to notify him of the black particles on his well-ironed shirt had a way of ruining his day. Jake was indeed fed up with the air pollution happening in their environment, and he earnestly hoped to see a change after the protest.
As he walked alone to his destination, his mind still rampaged over the wickedness of man. He thought further about how cruel humans could be if they resorted to burning tyres, heating asphalt, and even burning cowhide for leather in the open air at the expense of people's health. He deeply wished that all the perpetrators would get caught in their numbers and be dealt with accordingly.
The situation still irked Jake so much that one could see it in the straightness of his face. If anyone failed to notice that, then they would probably see it in the way his eyes rolled under his sunglasses. Jake looked back at the trees that stood outside his home and wondered how much black soot was enough to make their leaves look dark and withered, like they had never borne any fruit. He took a glance at the sky, which was mostly covered with dark clouds as a result of the black soot, and he mumbled soft whines.
One would wonder how the people around Jake's vicinity had been able to deal with both the COVID-19 outbreak and the black soot at the same time, both cases requiring them to be extra careful with their hygiene practices and to have a face mask in their possession at all times. For Jake, he never missed those instructions. He always had his facemask with him, just that this time, he fashioned his bandana to look like the mask, serving the same purpose of covering his nose in particular.
Jake was sure that his grandma felt indifferent about the government's response to the protest, but he thought of the little irritations that she often suffered in her eyes and throat. He also thought about the frustration of having to clean black particles almost every minute from his nose whenever he was without a mask at home. That made him staunch about his decision to lend his voice, as he believed that a trial could change something for them. So, he fixed some rings on his fingers and put on his favourite cap from his late father's possession. He sure wanted to dress like he knew the deal, and he sure did; he looked street!
Soon he was at the spot where the protest was meant to kick off, with other protestors taking instructions from the organizers and holding up placards to start the movement. Surely, their voices were going to be heard. He was praying, hopeful that the government would be responsive to their plea regarding the air pollution happening in their environment. He wanted to be deeply involved in this and his voice wasn't going to waste.
Jake was determined, hungry for a change, and nothing was going to stop him as he marched along with the rest of the resident protestors, singing a corrosive song in unison.
This is a creative writing inspired by the picture above. I appreciate that you read my story and I hope that you enjoyed reading this as much as I enjoyed writing.😊 By the way, it's my first time writing in this community and I intend to stay consistent with it, engage and learn from all of you. Cheers!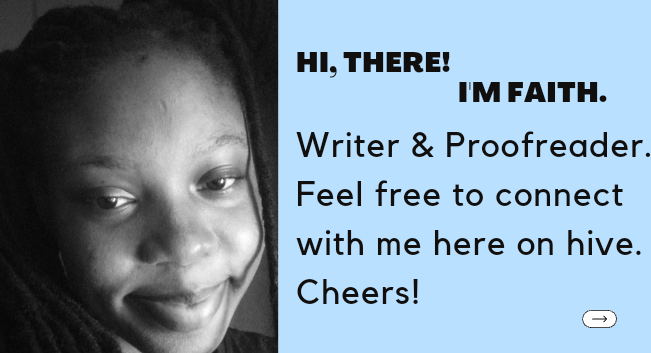 ---
---