New ways of learning from the pandemic / Nuevas forma de aprendizaje nos dejó la pandemia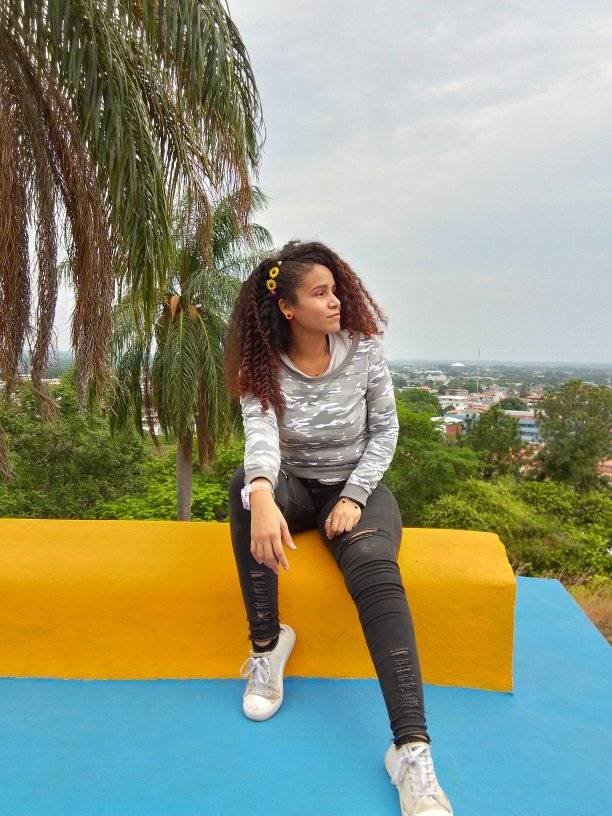 🌞The #covid-19 #pandemic was a historic moment that changed us for better and for worse, and revealed our greatest fear of death. But it also taught us new ways of learning and teaching. I feel the pandemic forced us into a kind of global educational experiment that unwittingly forced us to explore what happens in a hyper-connected world where many children stopped going to physical school because of confinement. As a teacher, many of us adapted to virtual education, which will be part of the new future.
🌞 La #pandemia del #covid-19 fue un momento histórico que nos cambió para bien y para mal, y reveló nuestro más grande miedo a la muerte. Pero también nos enseñó nuevas formas de aprender y enseñar. Siento que la pandemia nos metió a la fuerza en una especie de experimento educativo global que nos obligó, sin quererlo, a explorar qué pasa en un mundo hiperconectado donde muchos niños dejaron de ir a la escuela física por el confinamiento. Como maestro, muchos nos adaptamos a la educación virtual, que será parte del nuevo futuro.
🌞In this new educational scenario that we did not choose, we were presented with many challenges. But one thing I realized is that, for the first time, all of us teachers together were encouraged to explore new ways of teaching. Innovation in education is something that has been talked about for many years, but until now it had been happening in isolation and separately. From one day to the next, we had to adapt to the moment we were living in and we had to help each other take a huge step. Although for several years, many people considered that technology was not necessary or important for a good education.
🌞En este nuevo escenario educativo que no elegimos, se nos presentaron muchos retos. Pero algo que pude darme cuenta es que, por primera vez, todos los docentes juntos nos animamos a explorar nuevas maneras de enseñar. La innovación en la educación es algo de lo que se ha estado hablando desde hace muchos años, pero hasta ahora venía sucediendo de forma aislada y separada. De un día para otro, nos tuvimos que adaptar al momento que estábamos viviendo y nos tuvimos que ayudar para dar un enorme paso. Aunque por varios años, muchas personas consideraron que la tecnología no era necesaria ni importante para una buena educación.
🌞With a lot of effort and forced by the emergency, those of us who are dedicated to teaching had to redesign our distance classes. In that process, we were encouraged to new ways of doing things and we realized that we did not have to reinvent the wheel, that there were many things that were already available. It just seemed to me that we only saw them as a means of entertainment or communication, but we had never had the urgency to use them until now.
🌞Con mucho esfuerzo y obligados por la emergencia, quienes nos dedicamos a enseñar tuvimos que rediseñar nuestras clases a distancia. En ese proceso, nos animamos a nuevas maneras de hacer las cosas y nos dimos cuenta de que no había que reinventar la rueda, que había muchas cosas que ya estaban ahí disponibles. Solo que, a mi parecer, solo las veíamos como medios de entretenimiento o comunicación, pero nunca habíamos tenido la urgencia de usarlos hasta ahora.
🌞Video tutorials, online books, remote learning platforms, social networks, emails, video calls, in short, multiple tools to stay connected with students and family. This is really very important and shows us that we are a digital world with many problems to solve, yes, but also in great growth. It is even a little scary to think that in the not so distant future everything we know today will be digitized and all classes will be online.
🌞Videos tutoriales, libros en línea, plataformas de aprendizaje remoto, redes sociales, correos electrónicos, videollamadas, en fin, múltiples herramientas para seguir conectados con los alumnos y la familia. Esto realmente es muy importante y nos demuestra que somos un mundo digital con muchos problemas por resolver, sí, pero también en gran crecimiento. Da hasta un poco de miedo pensar que en un futuro no tan lejano todo lo que hoy conocemos sea digitalizado y todas las clases sean en línea.
🌞The good news in the midst of all this chaos we live in, times of fear and much sadness for the death of many loved ones and friends, is that we realized that these digital tools that we tested and used for education were very effective. Now these tools begin to be ours, they begin to be part of what we know how to do, of our toolbox. And, in the midst of the frustration that comes with having to adapt and learn to use these tools correctly, many of us got a taste for trying new ways of teaching and learning.
🌞La buena noticia en medio de todo este caos que vivimos, tiempos de miedo y mucha tristeza por la muerte de muchos seres queridos y amigos, es que nos dimos cuenta de que estas herramientas digitales que probamos y usamos para la educación fueron muy efectivas. Ahora estas herramientas empiezan a ser nuestras, empiezan a hacer parte de lo que sabemos hacer, de nuestra caja de herramientas. Y, en medio de la frustración que trae tener que adaptarse y aprender a usar correctamente estas herramientas, muchos le fuimos agarrando gusto a probar nuevas formas de enseñar y aprender.
🌞Today many teachers of different branches, even people with peculiar and unique skills, are encouraged to teach online what they know. From math classes, physics, art and music teachers, yoga, to knitting courses. This has taught us to be more autonomous, but we also have to reorganize our times and, especially, teach children because this digital world can, in the long run, become an obsession and in the worst case, an addiction to the material in a digital world that is already part of this reality. But our true essence is nature and reality, not the virtual. Therefore, this educational transition to technology must be to enhance the development of our potential.
🌞Hoy muchos profesores de distintas ramas, incluso personas con habilidades peculiares y únicas, se animan a enseñar en línea lo que saben. Desde clases de matemáticas, física, profesores de arte y música, yoga, hasta cursos de tejidos. Esto nos ha enseñado a ser más autónomos, pero también tenemos que reorganizar nuestros tiempos y, en especial, enseñarle a los niños porque este mundo digital puede, a largo plazo, convertirse en una obsesión y en el peor de los casos, una adicción a lo material en un mundo digital que ya es parte de esta realidad. Pero nuestra verdadera esencia es la naturaleza y la realidad, no lo virtual. Por eso, esta transición educativa hacia la tecnología debe ser para mejorar el desarrollo de nuestro potencial.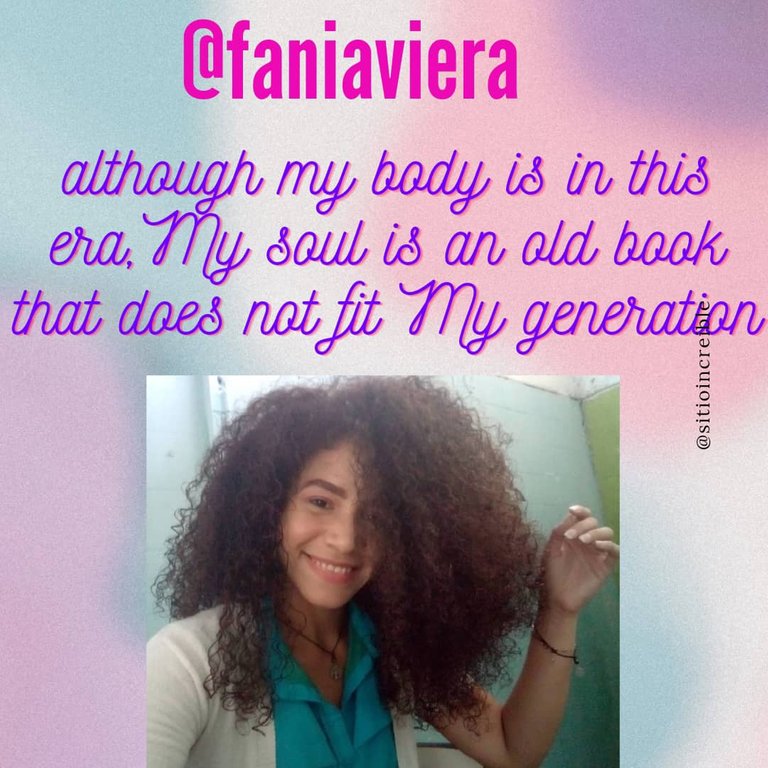 Images of my property edited in canva

content created by:
@faniaviera

twitter

Translated with www.DeepL.com/Translator

the photos published in this blog are my own property.
las fotos publicadas en este blog son de mi propiedad.

---
---