My first flowering cactus 🌵

Wednesday, 17th of May 2023 [67]
What can be easier than growing a cactus, right? It's full of water. It thrives on the desserts with next to no nutrients. It can survive anything, right?
Wrong! It can't really cope with too many of those things that it doesn't usually get much of. Like too much water or too much fertilisering. It's kinda used to bare bones.
So yeah, you guessed it right. There are quite a few #cactai graves in my house. I stopped even looking at them in the shops and nurseries, cause it was a reminder of a failure 😂
---
One day, however, I walked into a Dutch nursery and saw this beauty: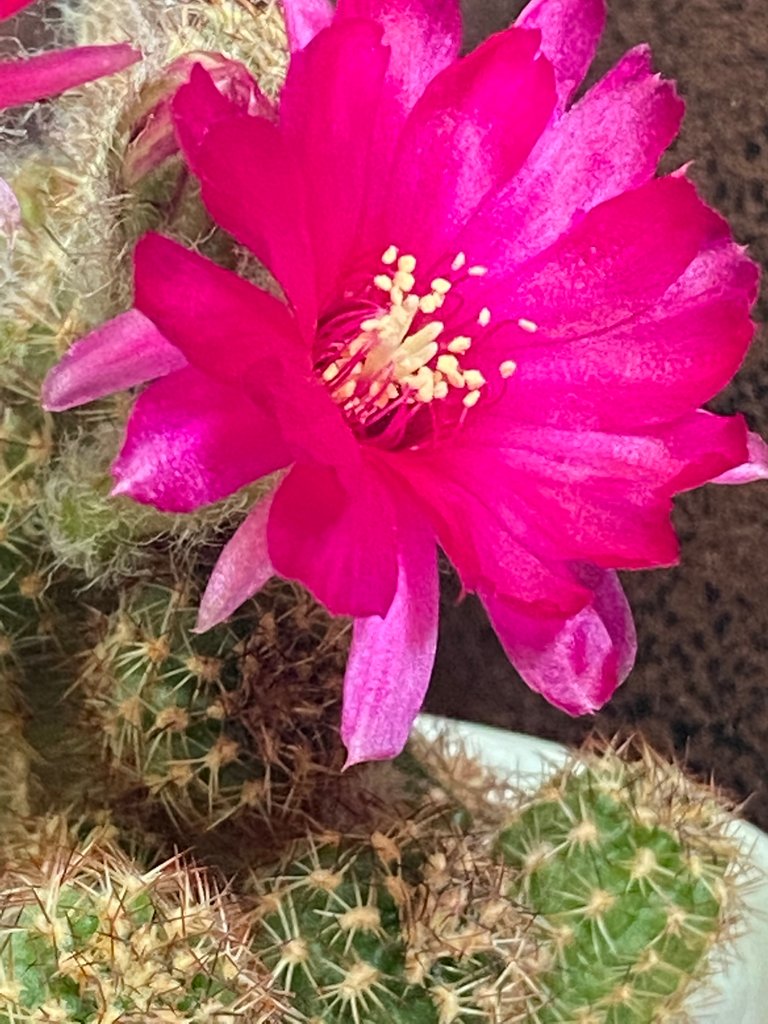 I couldn't walk past it and ignore this bright pink gorgeousness. It was love from the first sight. Until that day, I thought cactai never bloom in our climate, but here was the proof to the contrary.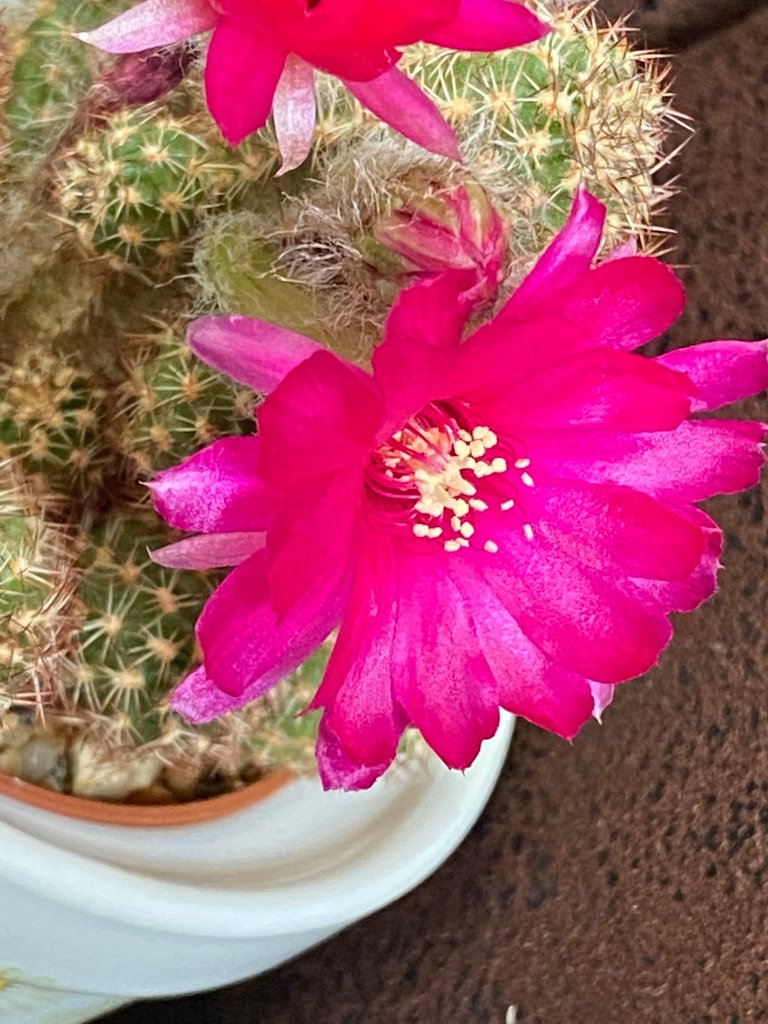 In all honesty, the bud was not yet open when I first saw it in the shop. Had I seen it open maybe I would walk past, but it was unopened bud that really sparked my interest.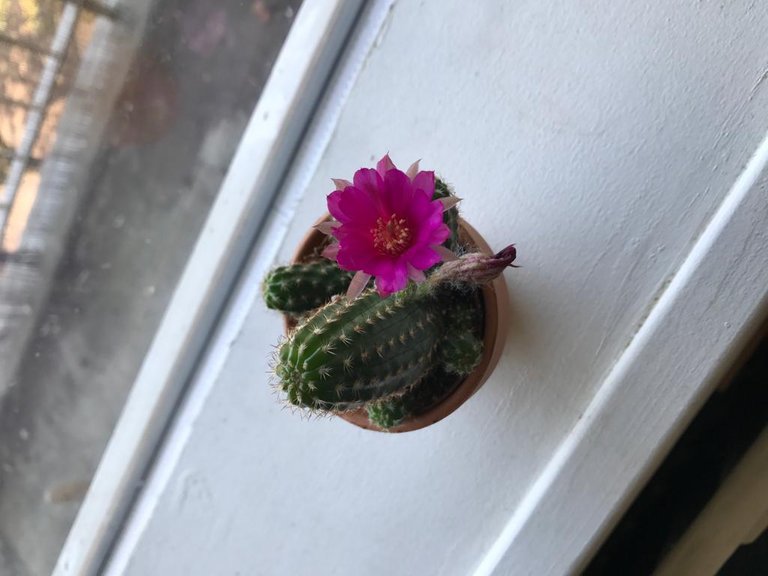 'A bud can not be fake' - I thought to myself.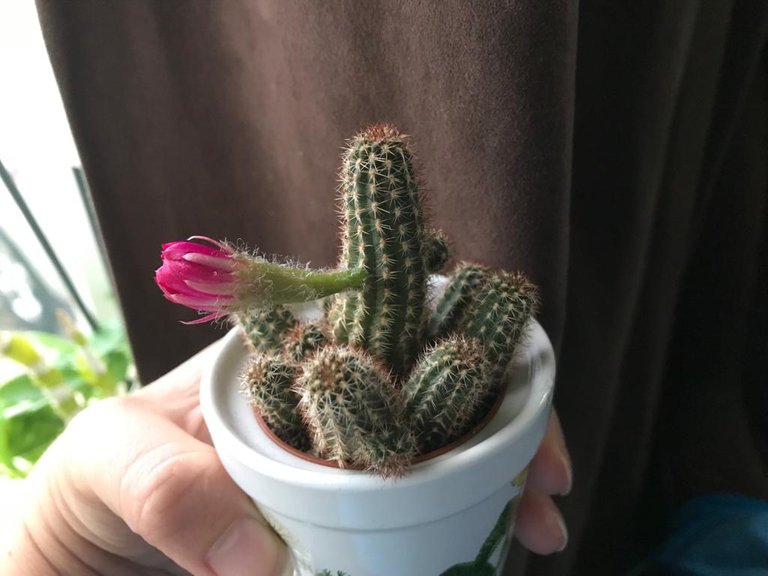 I saw many 'flowering' cactai in the shops. The flowers are usually fake and glued in or cleaverly attached in between the spikes. I guess that's where the idea of them not being able to bloom in our climate came from. Because it they can bloom, then why don't the growers make them bloom like they do with orchids and sell them in bloom?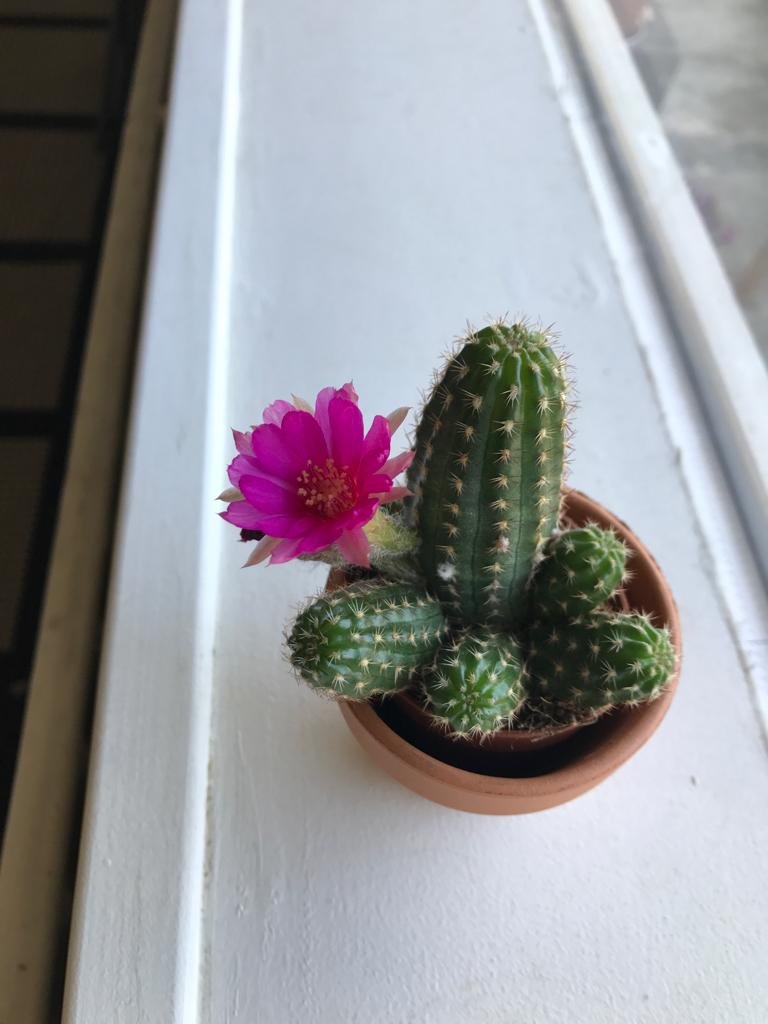 Hmmm… it could be due to their very short flowering period. These really don't hang around like orchids. Still, I'd be more inclined to buy a cactus with a dead flower hanging out of it than one with a fake flower. That's just me though.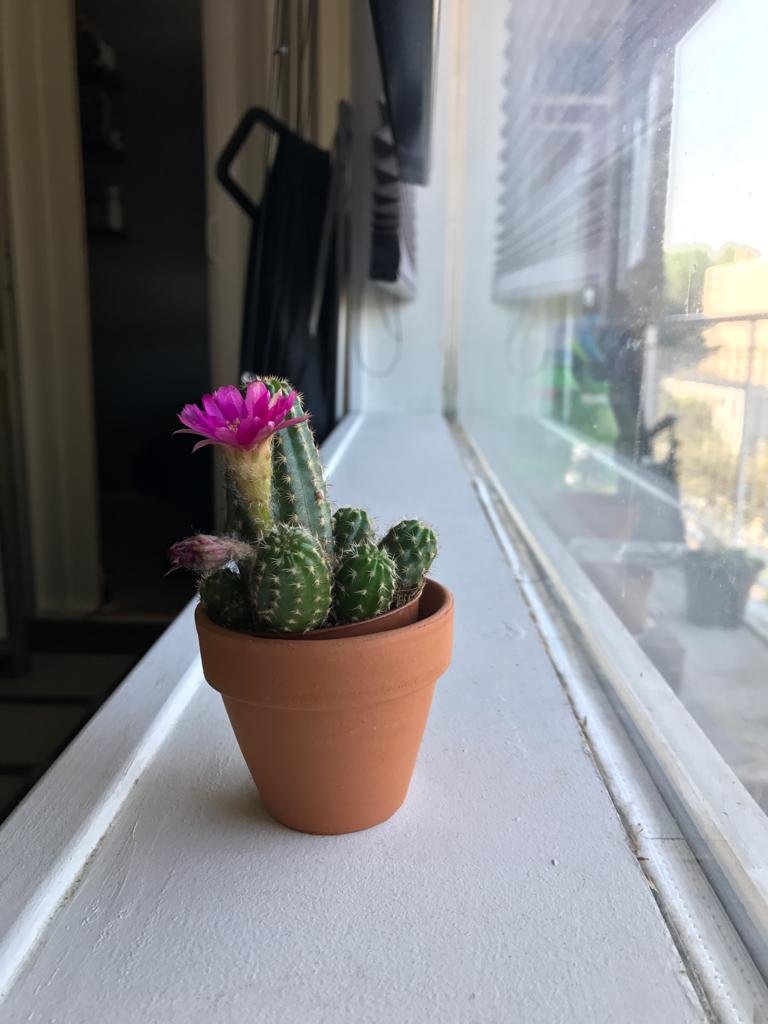 So you see? I had no choice. I had to take it home with me and give cactai family one last go. I was foreced to do it, I swears!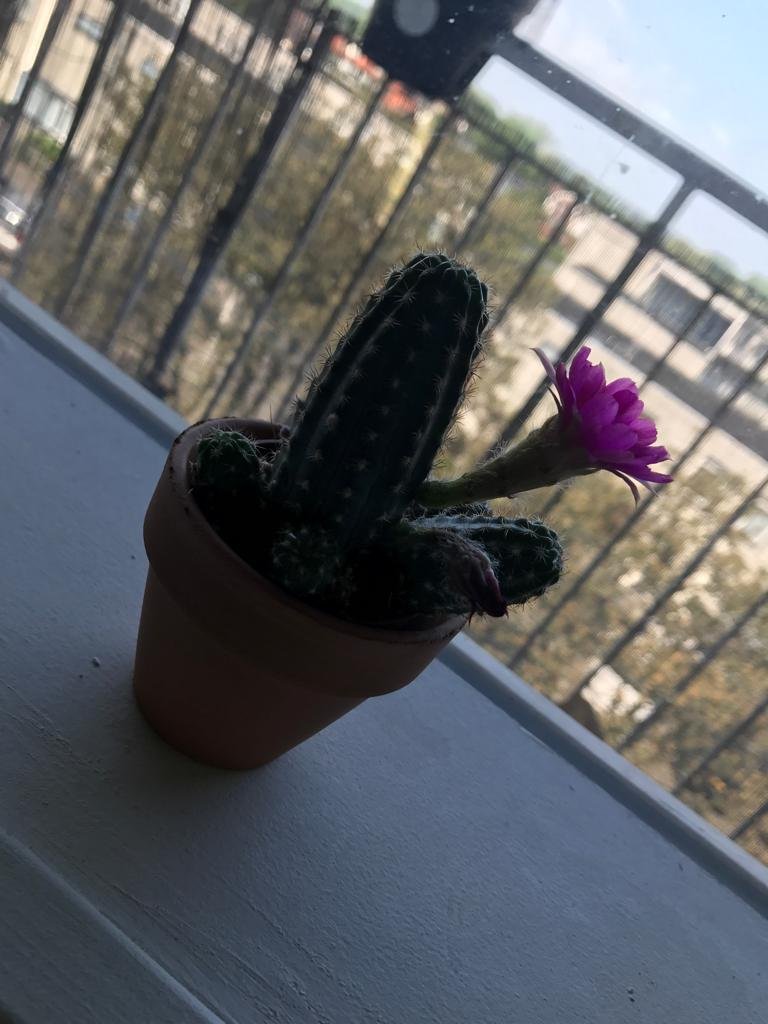 Not only did I take it home to where I lived in Netherlands, but he also came back to my real home in England when I moved back here.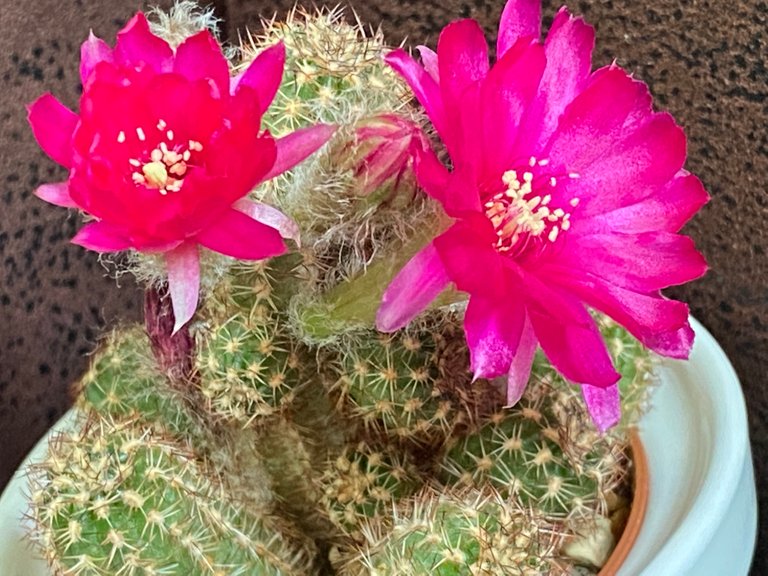 And you know what? It continues to bloom over and over again. Every single year… around this time of the year.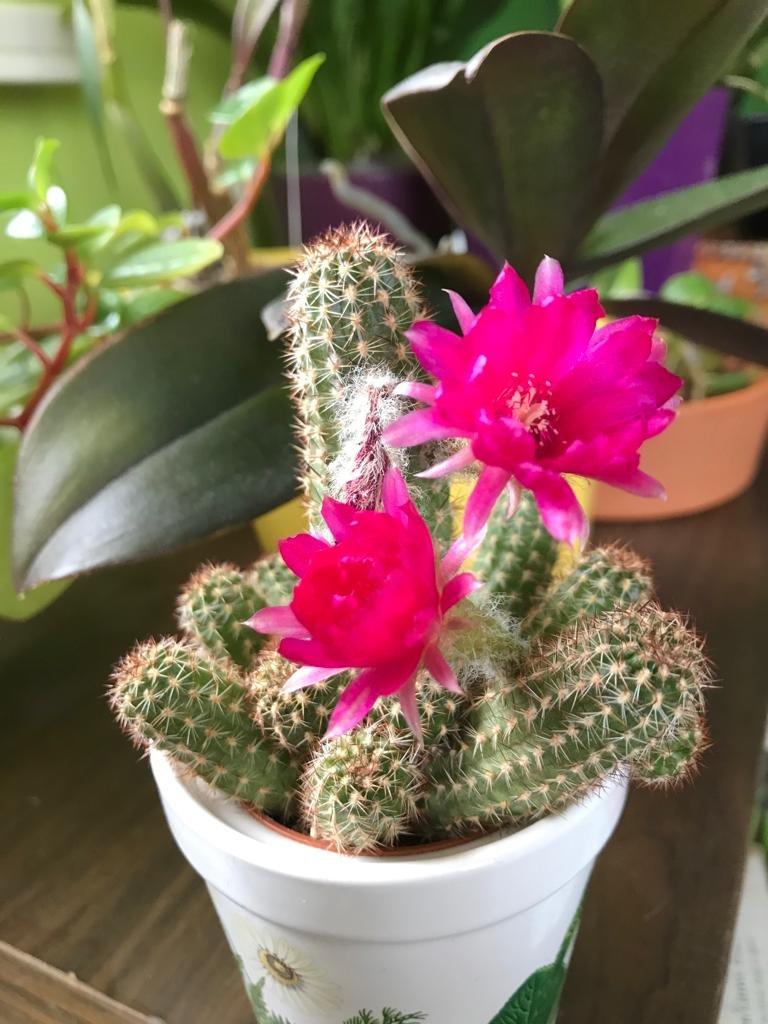 Which reminds me, that I haven't seen any blooms this year yet! Last winter he got a bit cold sitting close to unheated window and its green colour faded into brown. I moved it further away from the window and it is still #alive and growing tiny white balls which might be new buds or new pups, so I'm hoping it will pull through.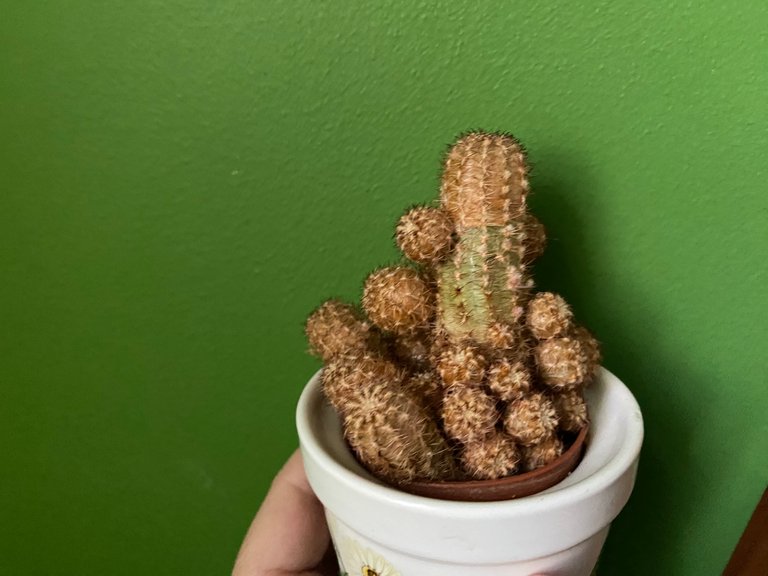 Other than this year, it bloomed on the clock and usually I'd be able to catch 2 blooms opened at the same time.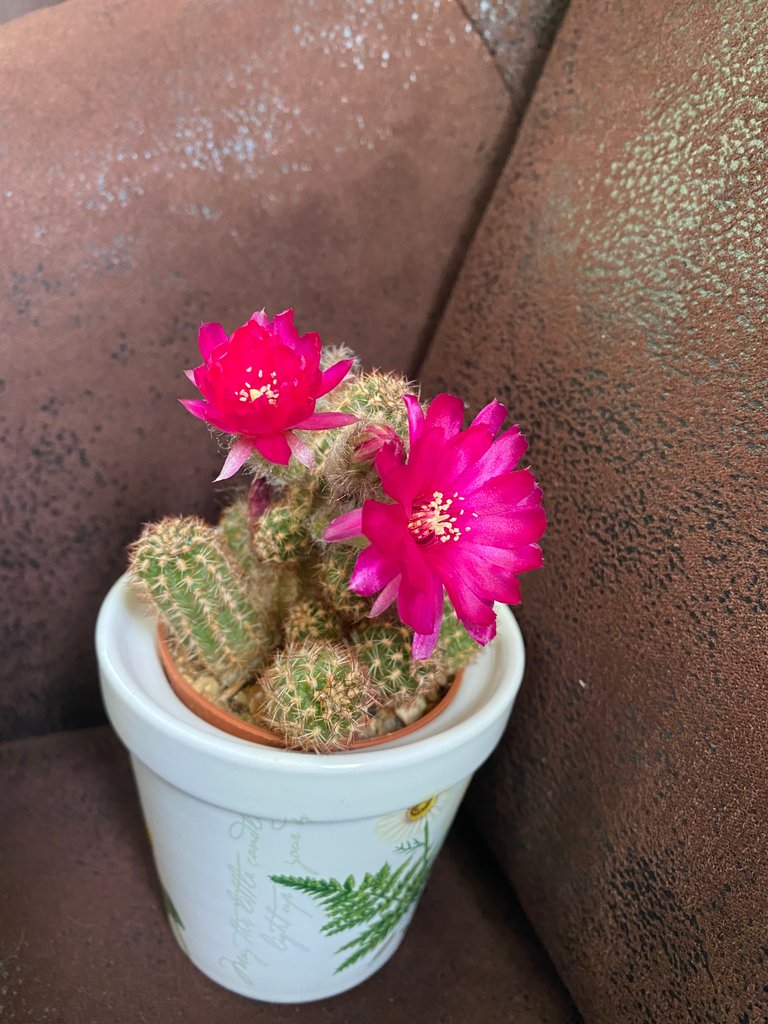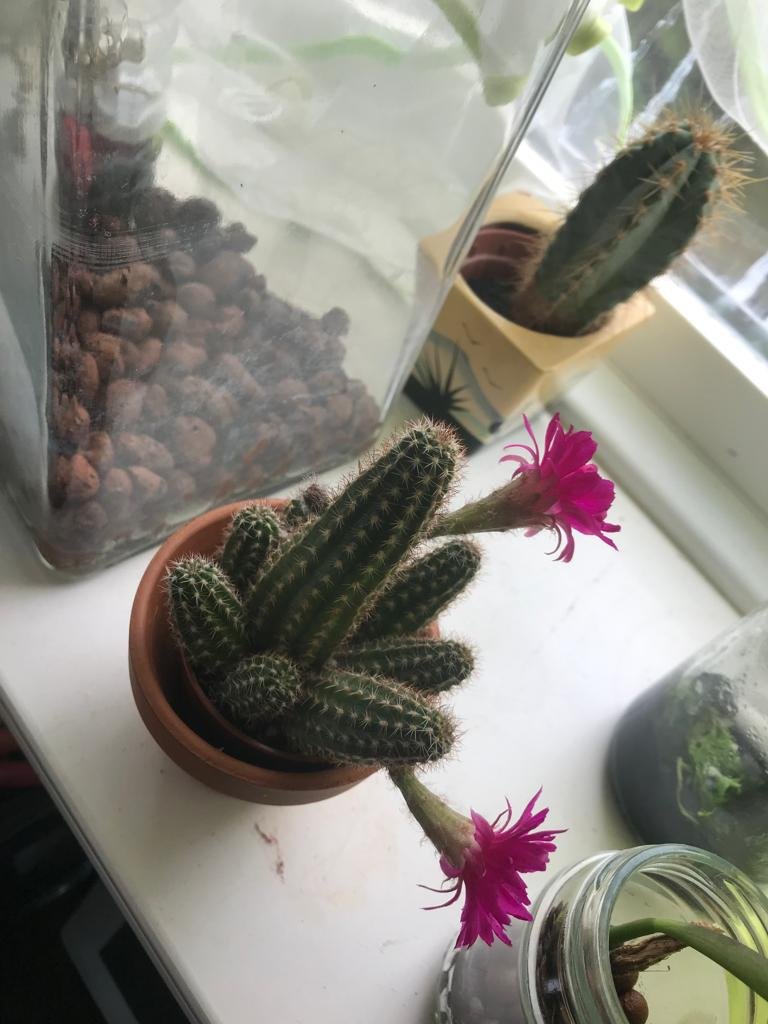 On a really lucky day I was able to spot 4, although I'm not sure why I only have a bud version captured? 🤷🏻‍♀️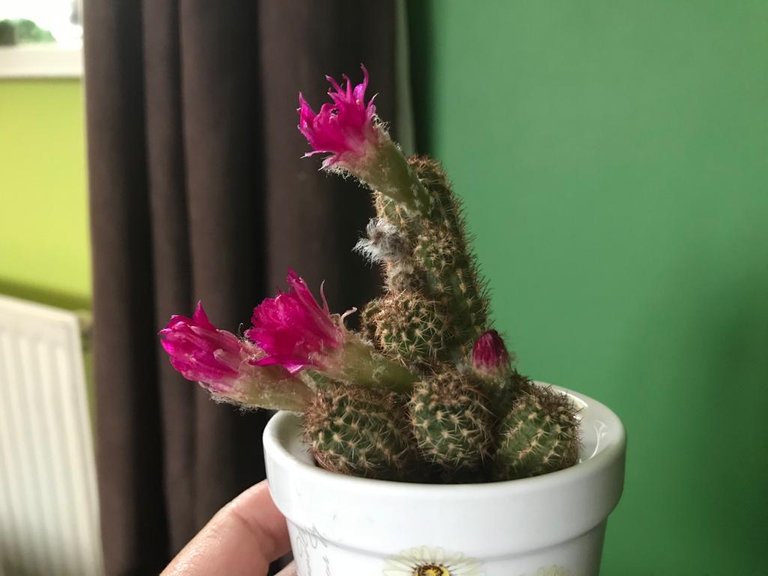 But hey… sometimes it's only one and it is utterly beautiful nonetheless. This first flowering cactus of mine restored my hope of being able to successfully grow them again. Sometimes it takes many, many fail attempts at something before we can do it successfully even once.
---
For me the success continued as my next attempt also turned out to be a success. That's a story for another day though. I promised myself to make it short and sweet this time.
Sometimes it is not the case. Sometimes we walk away from the challenge, feeling all beaten up right before that next attempt that could be our first success.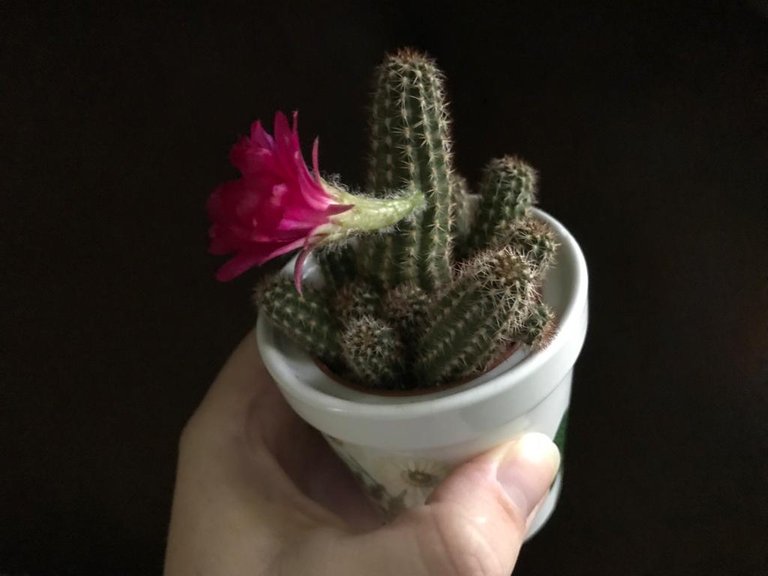 ---
This post was created for brand new #creativegarden challenge of #HiveGarden community by @riverflows
This is a new, monthly challenge for gardeners, with 2 prompts each month and… only 3 days to complete the challenge!
For more guildelines and to check out the prompts please check out this post by @hivegarden
---
Ohh, I almost forgot! Did you know that @hivegardenleo is regularly searching through garden related #threads to upvote them with their handsome 20k Leo Power? If you're on threads often, go ahead and share your garden captures with the tags: #hivegarden #gardening #homesteadying #flowers #greentuesday
Happy gardening and threading!
---

Until next time 💙
---
---