What's the role of corruption in the rise of illiteracy rate in Nigeria?
Greetings to my esteemed friends on the #Question&Answer community and the entire hive blockchain. It's another day and time to share with you things that have hindered the progress of the society and one of them is corruption. It's your friend @faquan, saying hello from this part of the world.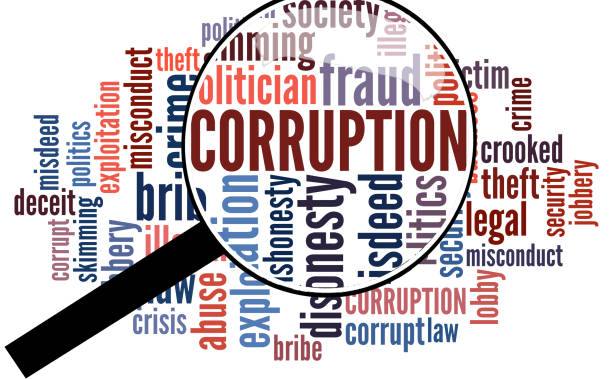 Source
This post is a reaction from @alt-runner post titled Wealth or Education? Which heritance will you give to your kids?. He talked about wealth and education and asked the entire community which will each person give to his or her children as inheritance.
This was my reaction to the above post:
Education brings wealth when the system of the nation are in place and where education can translate into wealth. In Nigeria, education this days cannot translate into wealth because of the level of corruption in the society. A true Nigeria will prefer to give wealth as inheritance to his children, but this wealth can evaporate at any time when education isn't given. Finally, I think both is important because they're interwoven.
One of the problem hindering the progress of the educational sector in my country Nigeria and some other parts of the world is rapacious corruption. Corruption on its own is a menace to the society and the wealth of a nation is usually in the hands of previleged corrupt few.
One of the fundamental human right of the citizen of any nation is the right to be educated. Education has a way of being illumination to any society that opens it's hands for it. It also determine the future and wealth of such nation.
How has corruption affected the educational sector?
Every child is entitled to free and compulsory education, but with the high rate of corruption the budget for education is usually smaller than other aspects of the annual budget.
In Nigeria, some years ago, out of the 100% of the annual budget, only 6% of the total budget was allocated to the educational sector, while about 16% was allocated for allowance of political office holders, who only squander the national treasury and amass wealth for themselves.
With this the children future is sold out and in turn the country returns to it's primitive stage.
Kill greed and corruption in the society and you'll see how fast infrastructural development could be, including the education sector.
Thanks!
---
---