Bronze I tier Advancement. This season is going on well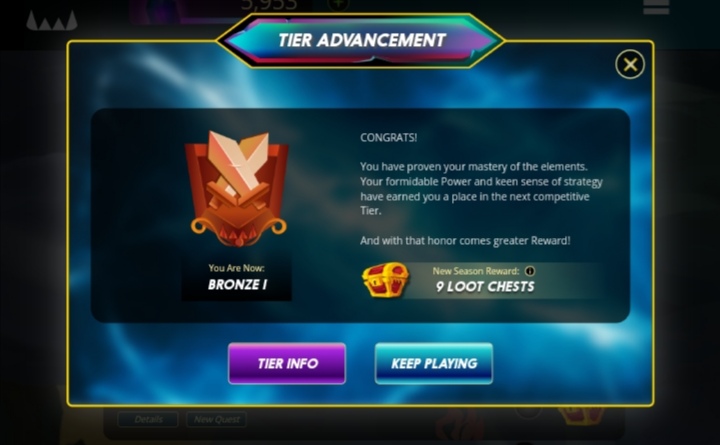 After advancing to Bronze II, in no time I have advanced to Bronze I.
Last season, I finished on Bronze I and having reached Bronze I at this time of the season means I still have a lot to achieve this season. We still have many days left this season.
With this achievement, it is certain I will get 9 loot chests as reward at the end of the season. If I am able to advance to the next tier, I will get more Loot Chests as reward.
It has been an interesting season so far.
Calling on all that are not yet on board to join the number 1 crypto game in the world.
You can use my referral link to create your account and start enjoying the game.
---
Thanks for Dropping By !
Best regards
fatherfaith
---
---