Lessons from the mass inductrination day 4 held on the 14th October 2021 via zoom
It was a great time listening to great teaching from bro Eli. A lot of lessons were learnt and I just want to share few from the lessons.
We are not to pray to any other creature other than God.
Prayer is a request or petition to God and not story telling.
Matthew 15:36 KJV
And he took the seven loaves and the fishes, and gave thanks, and brake them , and gave to his disciples, and the disciples to the multitude.
1 Timothy 4:4-5 KJV
For every creature of God is good, and nothing to be refused, if it be received with thanksgiving: [5] For it is sanctified by the word of God and prayer.
We should thank God even when we want to eat.
We should not only pray when we are comfortable or only when we are in problem.
Luke 18:1-6 KJV
And he spake a parable unto them to this end , that men ought always to pray, and not to faint; [2] Saying, There was in a city a judge, which feared not God, neither regarded man: [3] And there was a widow in that city; and she came unto him, saying, Avenge me of mine adversary. [4] And he would not for a while: but afterward he said within himself, Though I fear not God, nor regard man; [5] Yet because this widow troubleth me, I will avenge her, lest by her continual coming she weary me. [6] And the Lord said, Hear what the unjust judge saith.
We should pray day and night non stop.
2 Timothy 1:3 KJV
I thank God, whom I serve from my forefathers with pure conscience, that without ceasing I have remembrance of thee in my prayers night and day;
A prayer is brief, concise and not repetition.
1 Peter 3:10-12 KJV
For he that will love life, and see good days, let him refrain his tongue from evil, and his lips that they speak no guile: [11] Let him eschew evil, and do good; let him seek peace, and ensue it. [12] For the eyes of the Lord are over the righteous, and his ears are open unto their prayers: but the face of the Lord is against them that do evil.
When we pray, we should have a pure heart.
Matthew 15:19-20 KJV
For out of the heart proceed evil thoughts, murders, adulteries, fornications, thefts, false witness, blasphemies: [20] These are the things which defile a man: but to eat with unwashen hands defileth not a man.
Jeremiah 17:10 KJV
I the Lord search the heart, I try the reins, even to give every man according to his ways, and according to the fruit of his doings.
God can see the heart.
1 Peter 3:7 KJV
Likewise, ye husbands, dwell with them according to knowledge, giving honour unto the wife, as unto the weaker vessel, and as being heirs together of the grace of life; that your prayers be not hindered.
If a man does not give Honour to his wife, his prayers will not be answered.
2 Chronicles 7:14 KJV
If my people, which are called by my name, shall humble themselves, and pray, and seek my face, and turn from their wicked ways; then will I hear from heaven, and will forgive their sin, and will heal their land.
John 15:3 KJV
Now ye are clean through the word which I have spoken unto you.
It is the word of God that will cleanse our hearts.
Psalm 119:11 KJV
Thy word have I hid in mine heart, that I might not sin against thee.
---
We are inviting you to join the Bible Readers community that study the words of God and also earn some reward by making our reactions on it. We can check this link https://peakd.com/c/hive-182074/trending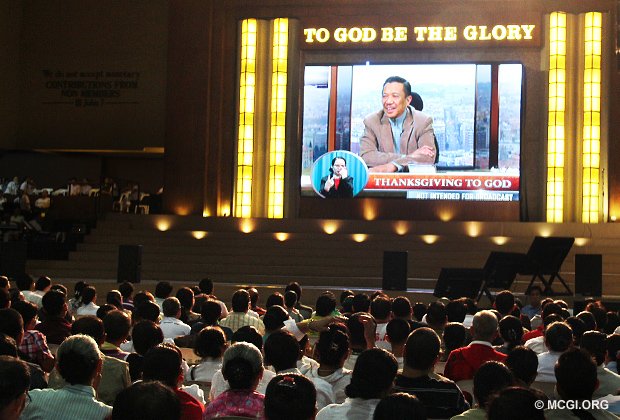 ---
Thanks for Dropping By !
Best regards
fatherfaith
---
---