Trade Crypto Anonymously & Fast (350+ Cryptocurrencies)

Do you want to trade over 350 crypto coins? Do you want to get best exchange rate on market? CoinSwitch.co is best exchange for you!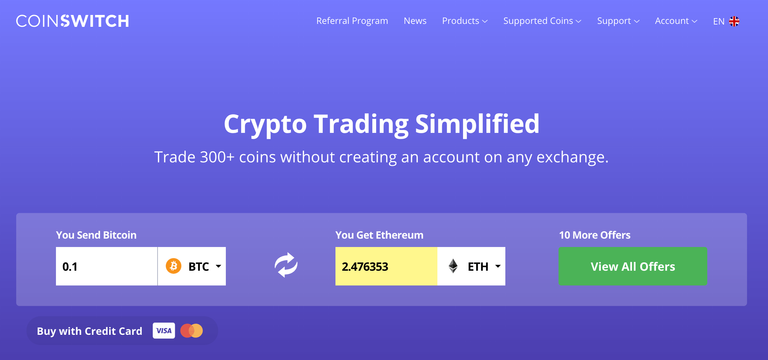 As an exchange aggregator, CoinSwitch saves users a great deal of time by automatically comparing the rates for their chosen cryptocurrency pair across the most commonly used exchanges. In this way, users do not need to check multiple exchanges to confirm that they get the best rate. As a bonus, the ability to easily compare exchange rates across exchanges increases the chances that users will get a better rate and come out on top of their exchange, maximizing the value of their crypto assets over time.
You can buy almost any crypotcurrency you want (including STEEM & SBD) with other crypto and even with FIAT with Credit cards! When you buy more than $100 in crypto, you also get $5 bonus!
CoinSwitch.co is also one of the most simple exchanges, it's super easy to use website.
---
Visit explore.recipes to find best recipes online!
---
---