Daily quest 18-1-22: An epic day
Did expect a tougher daily quest with lots of players purchasing CL packs. And most of them will be opening them. So lots of deck would have gotten stronger.
But it was easy peasy. The chosen element was Water. It took a record breaking 5 battles to complete the daily.
6 chests were my rewards.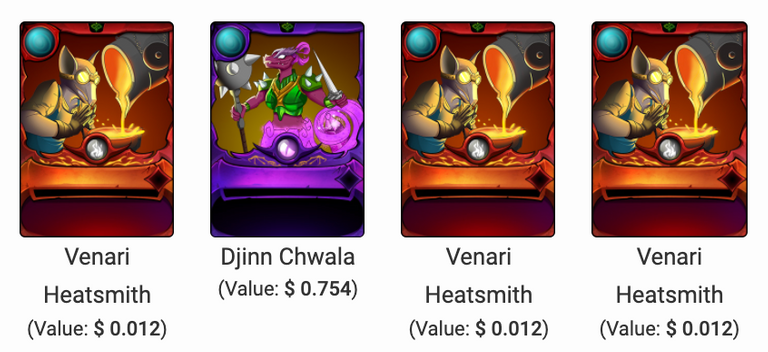 As you can see, an Epic day. And also a Vernari Heatsmith day.
Daily rewards 2022 so far!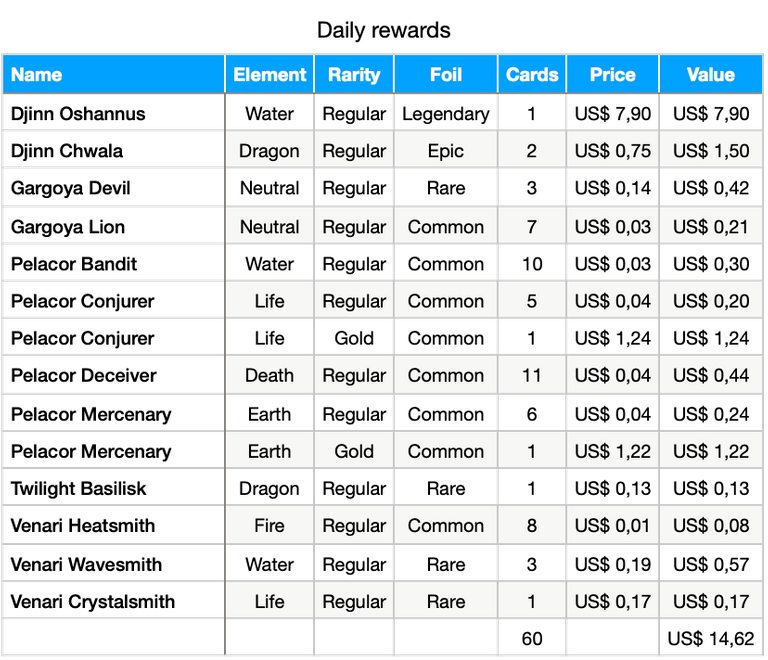 So 60 cards so far. That's an average of 3.3 cards per day. With still 348 days left in the year, I can expect another 1000 rewards cards this year.
Cheers,
Peter
---
---